A call to prayer sounded aloud from the minarets of a nearby mosque as we stepped off the bus and onto Turkish soil. It was a damp, busy morning at the Istanbul Bus Terminal as we hiked across the station in search of a city-bound train.
Receiving hard glances from the locals and soft offers from merchants touting low-quality touristic tchotchkes, we found our way to the train, bound now toward the heart of Istanbul.
At the end of the line, we had a connection to catch, taking us deeper into the city and closer to our hostel in the modern-artsy neighborhood of Karakoy. Looking lost, we were intercepted by a local man named Metin, who guided us to the local tram. As we boarded, he paid our fare, directed us to our hostel, and welcomed us to his "fishbread" boat by the Galata Bridge.
This was our first taste of Istanbul, our very first experience in this foreign land. Inevitably, from this point on, we felt right at home.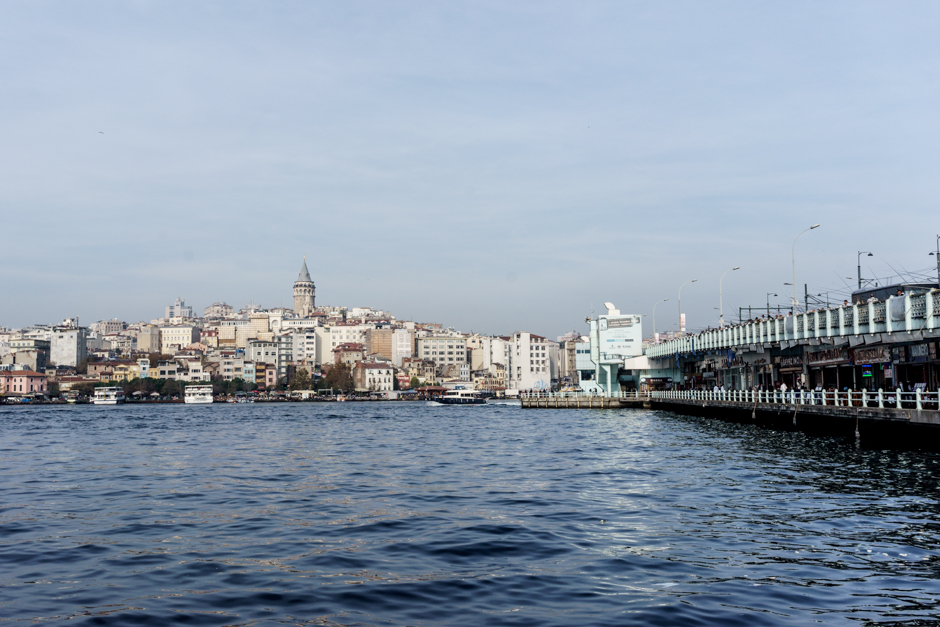 Checking into our hostel and laying our bags to rest, we ventured into the city, welcoming what would be more highlights of unprecedented hospitality in Turkey.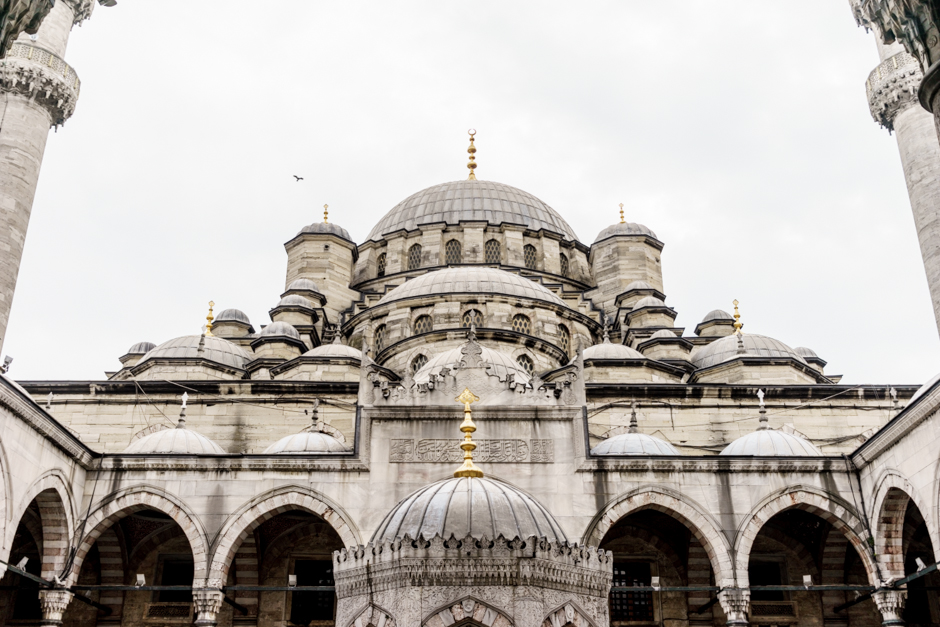 For starters, we met up with Hamid, a fellow traveller who had been following our adventure on Instagram. He offered to show us around his beautiful city for a day… so, of course, we accepted.
We began our day taking a ferry from the European side of Turkey to the Asian side, treated by Hamid to tea and simit. Today was the one day of the year when the Bosphorus bridge would close to automobile traffic and open for pedestrians, allowing foot-traffic from Asia to Europe (and vice versa). So we joined the marathon of thousands and walked for miles from continent to continent, getting a historical tour of each neighborhood along the way from our newfound friend.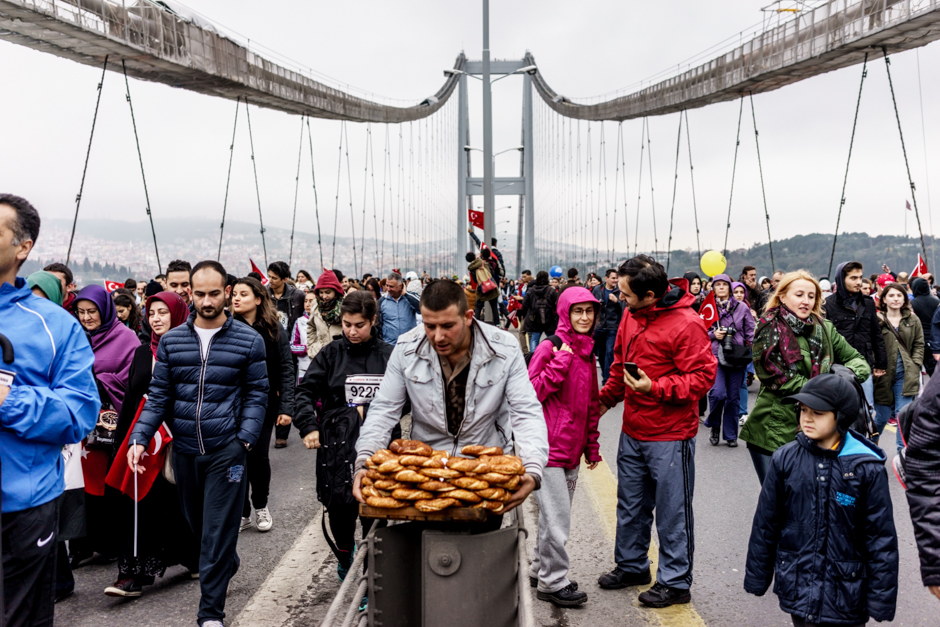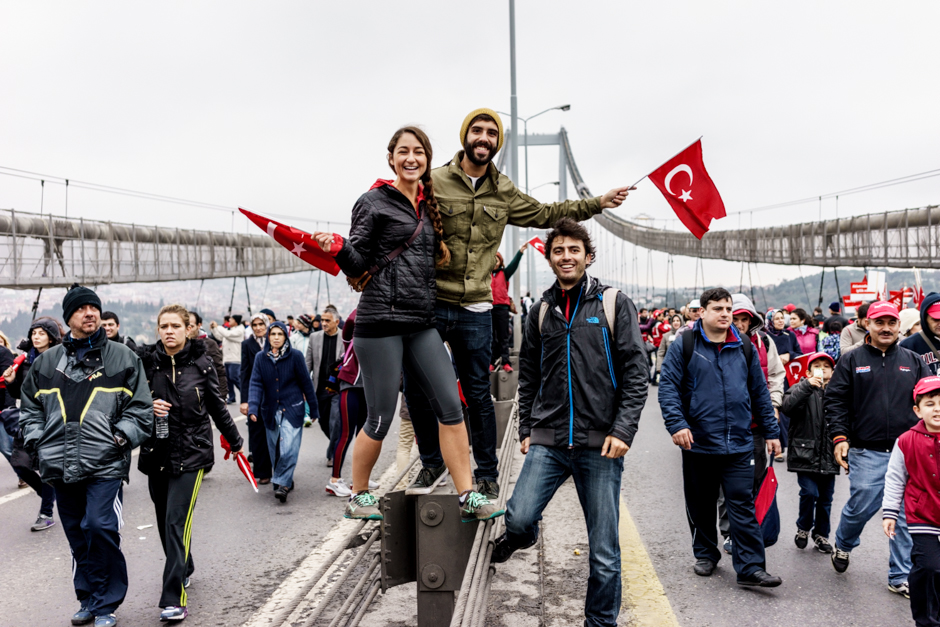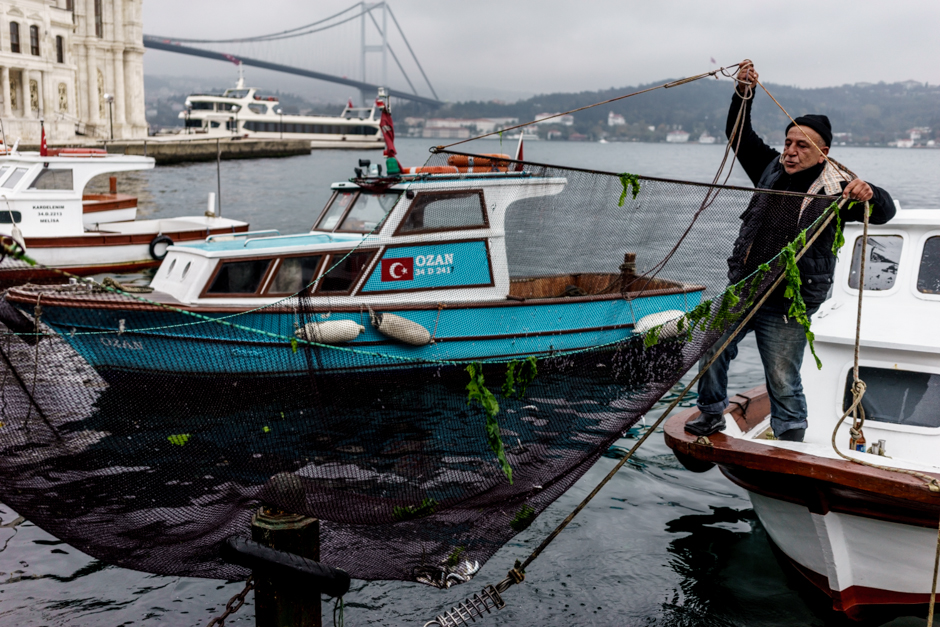 After treating us to lunch, Hamid took us once again to Asia, showing us around the neighborhood of Kadikoy and along the coast at Moda Park.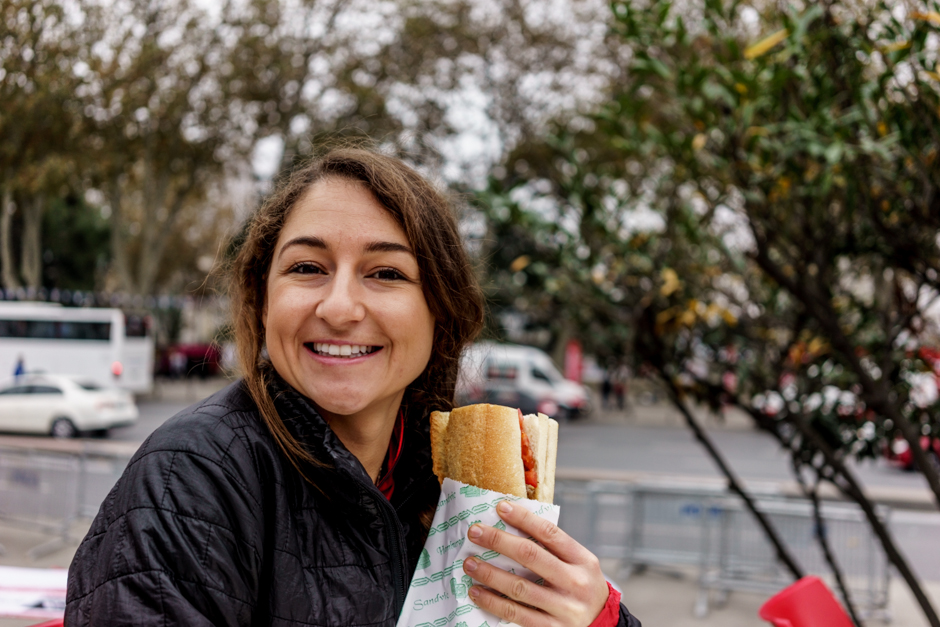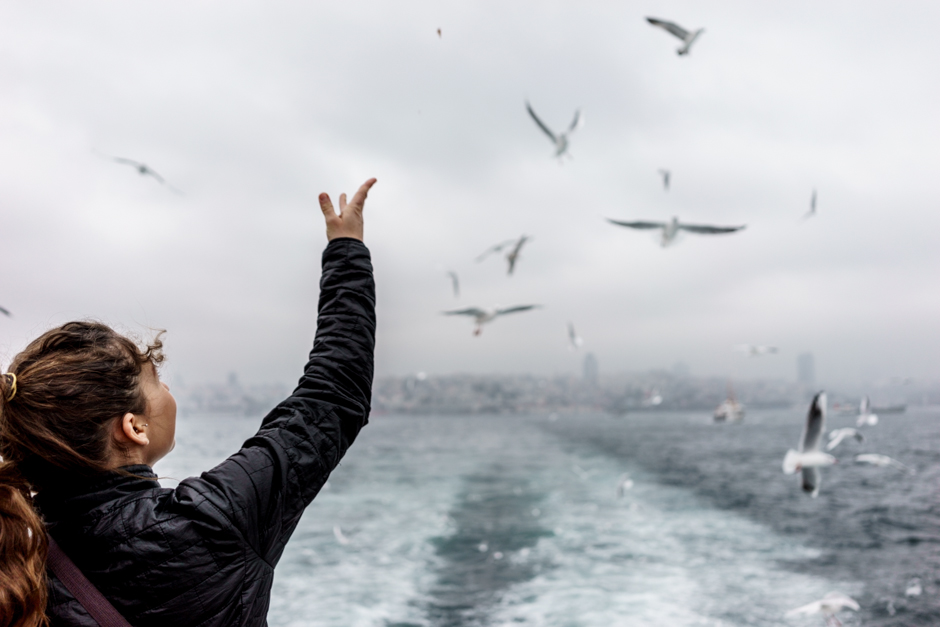 From there, he paid our way on the underwater train back to Europe for a tour of the old city and a bit of tea at a waterfront cafe, overlooking the Bosphorus River.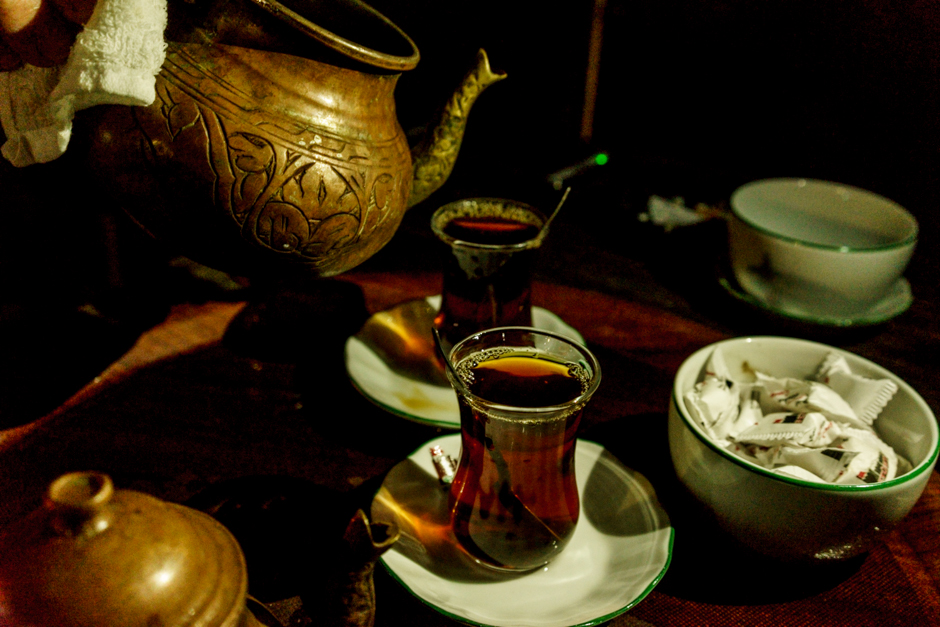 As the night came to a close we expressed our immense gratitude for Hamid and said our farewells. We were humbled and shocked by the immense graciousness offered by this man to two strangers.
Throughout the following days, as the rain continued to pour, we toured for hours through the small alleys of Istanbul, checking out monuments, visiting ancient mosques, devouring $1.50 doner kebabs, and learning about the fascinating history of what once was, Constantinople.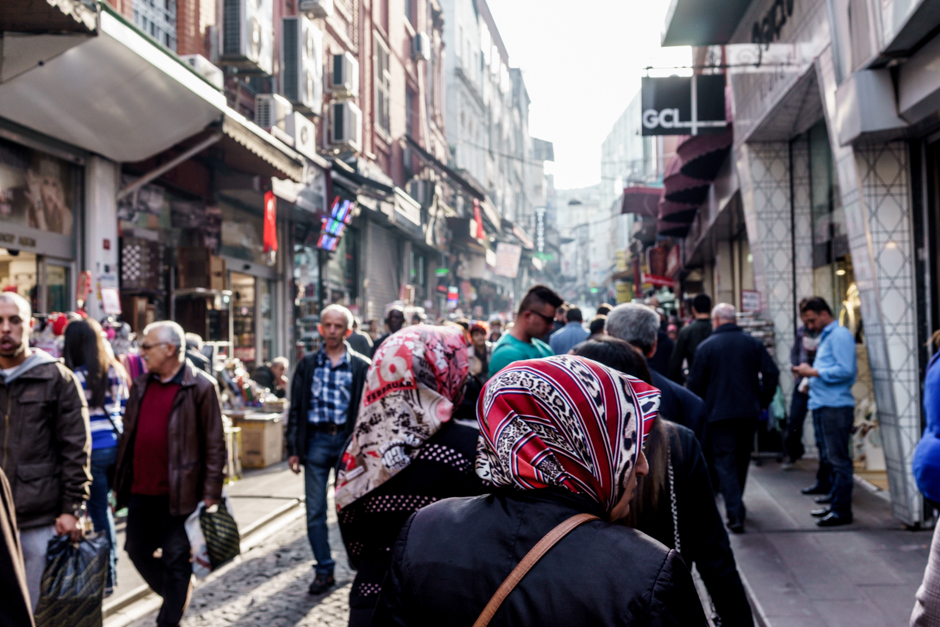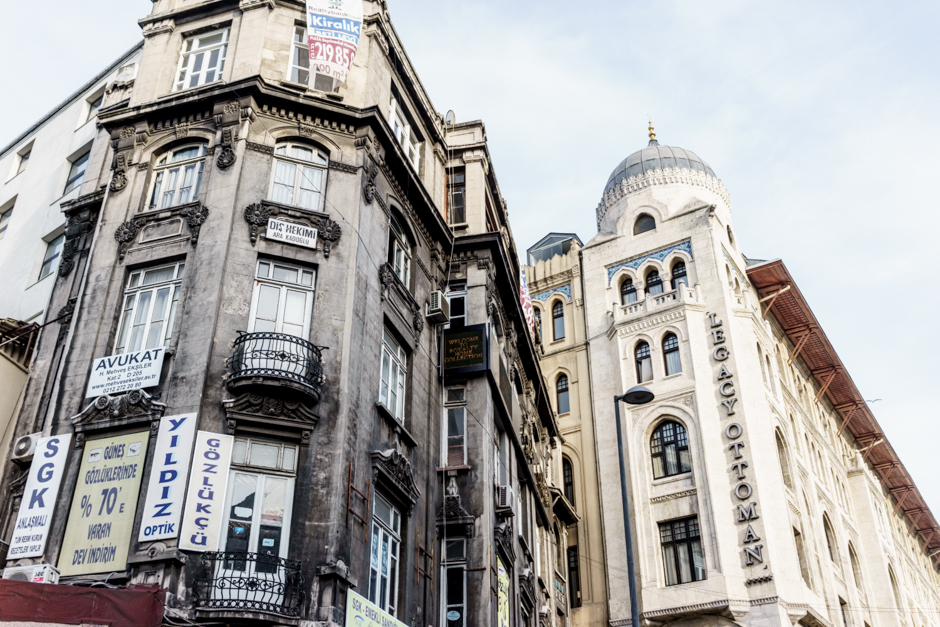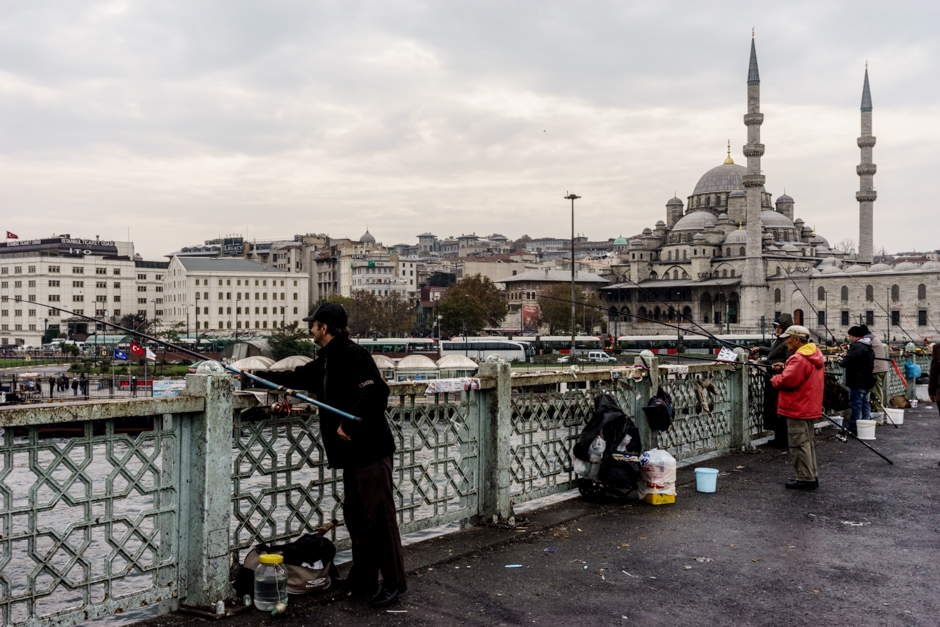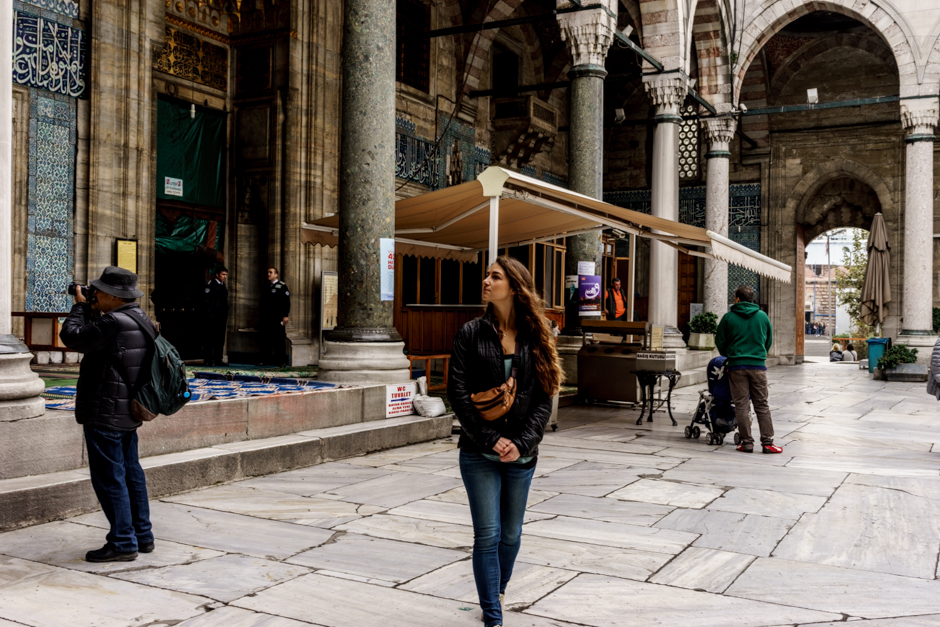 On one fateful day we caught up with a few friends who we had met back in Sofia, Bulgaria- Ashley & Ben, a couple from Canada, Katy from the U.S., and Alex from Australia.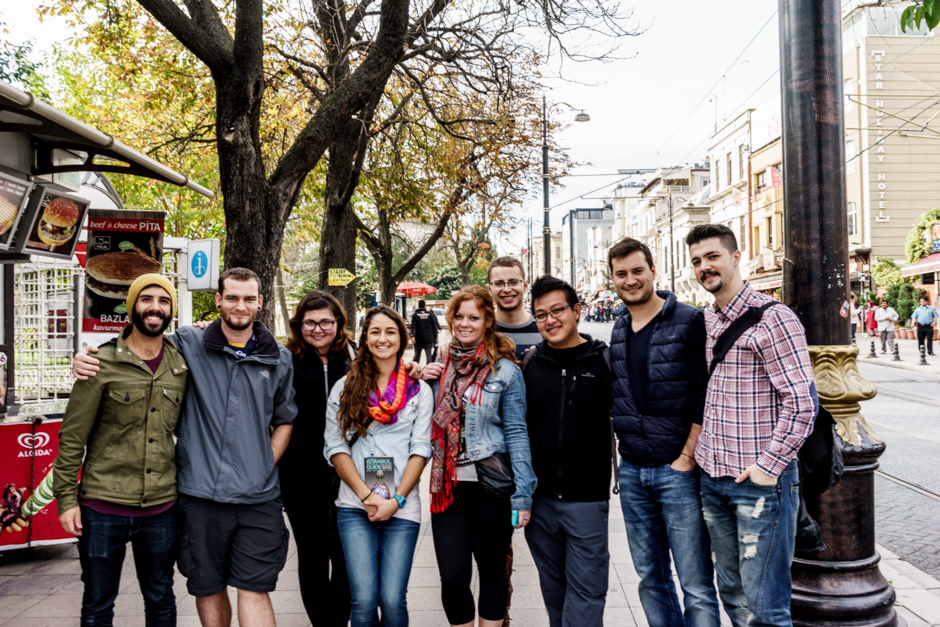 We attempted to take a free walking tour, but when the fellow guide was a no-show, Emily and I busted out our phone, with WikiTravel in hand, and hosted our own tour around the old city. As we took off, we picked up a few other interested tourists, most notably Marc from New Zealand.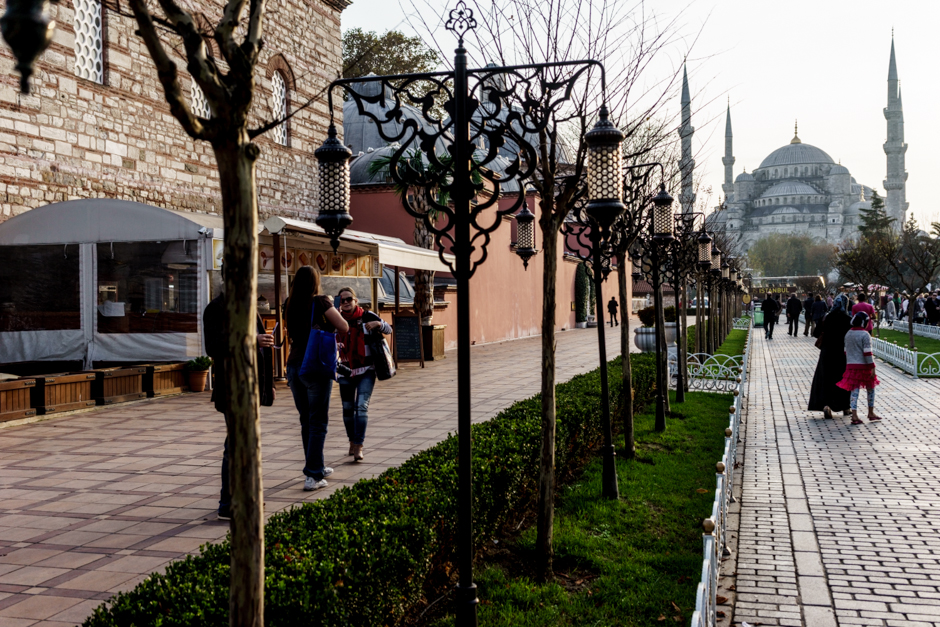 Together, we explored the Hagia Sofia, Sultan Ahmed Mosque (a.k.a Blue Mosque), the Hippodrome (the sporting and social center of Constantinople), the Grand Bazaar, and the neighborhood of Galata Tower. Not to mention, we dipped our hands in quite a few free tastings of Turkish Delight.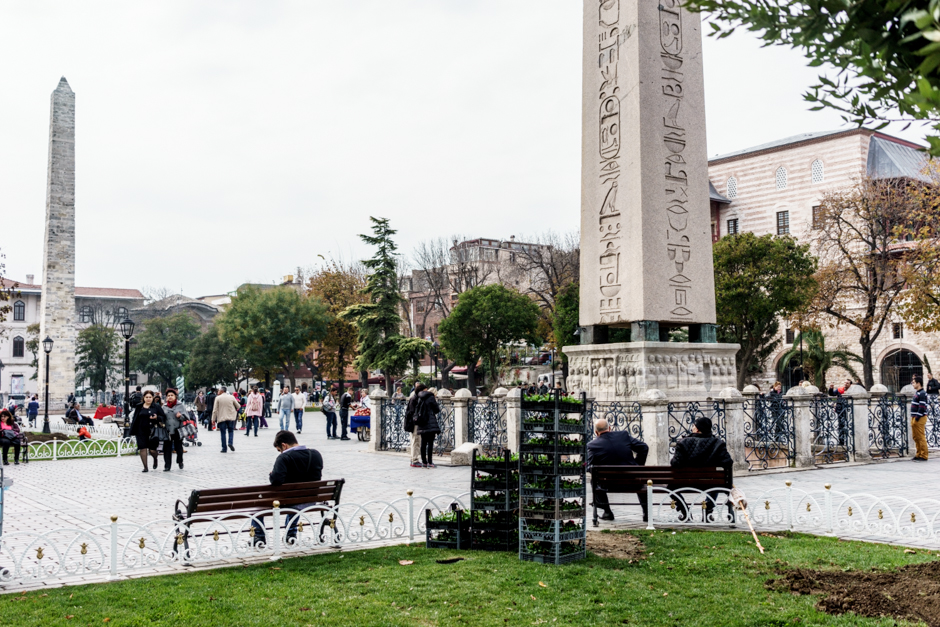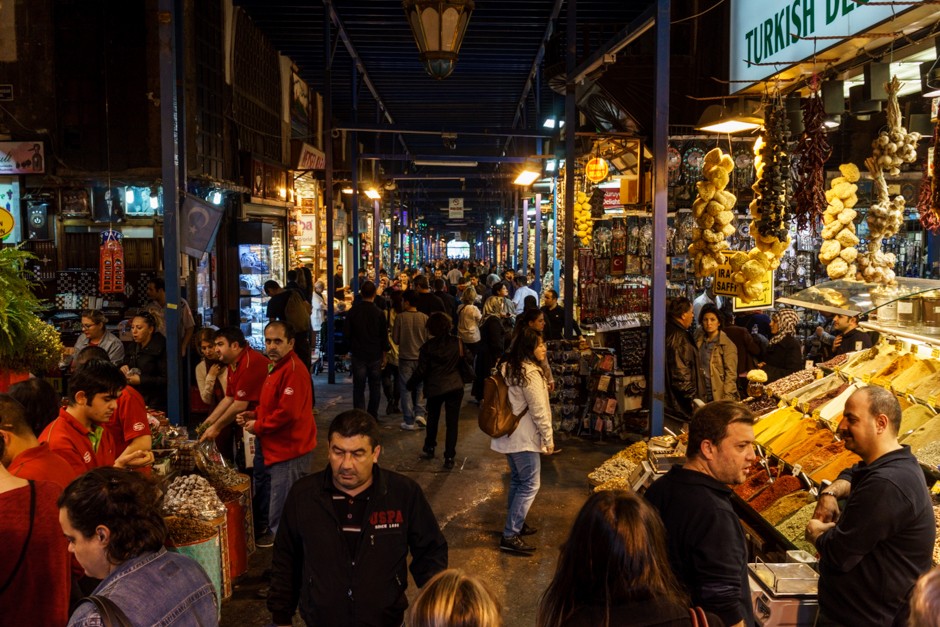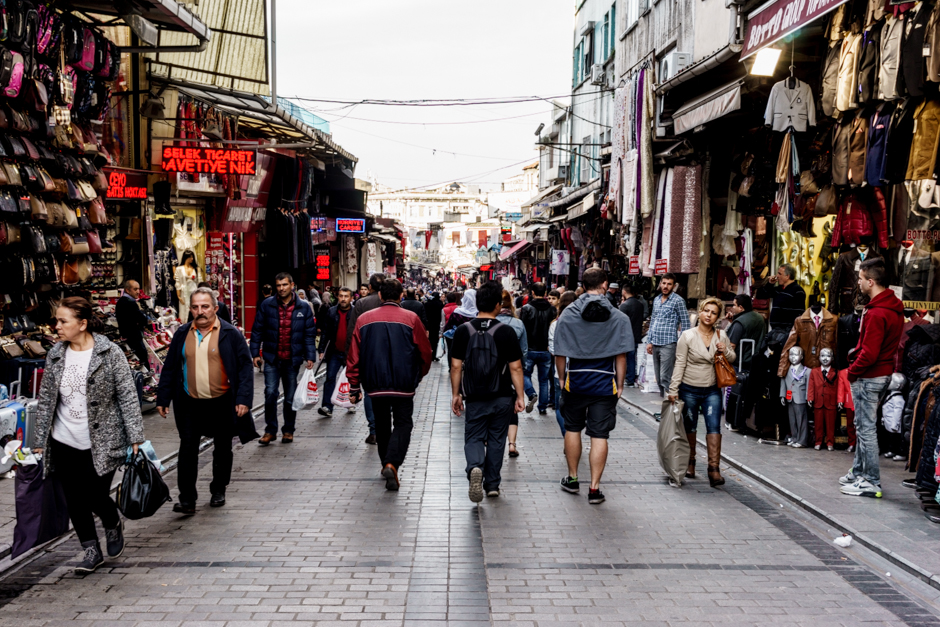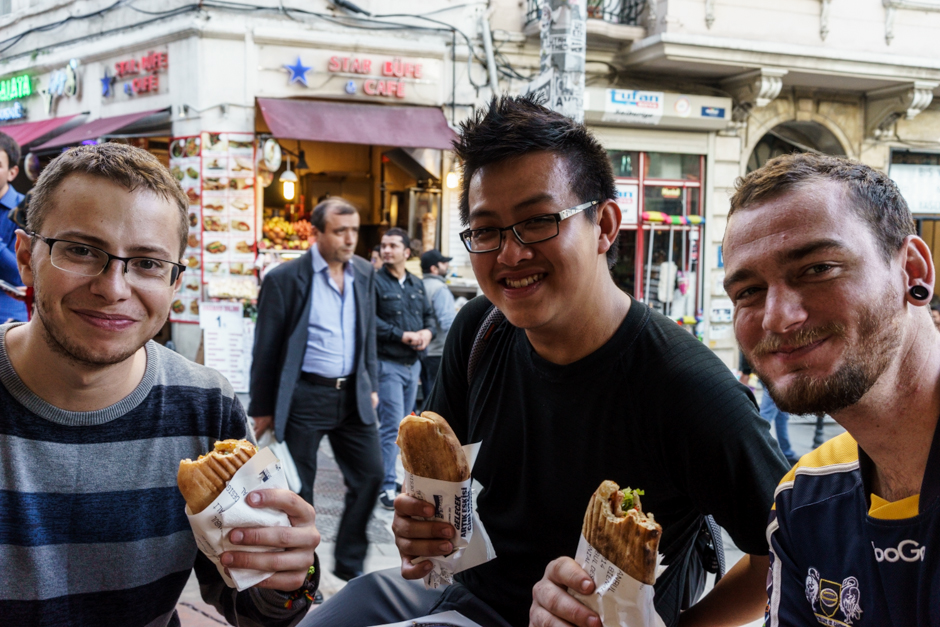 Want a fun tip?
Head into the many stores selling Turkish Delight and munch down on the free samples. You can eat a whole box throughout the day without spending a cent! That's an average saving of 20-40 Euros.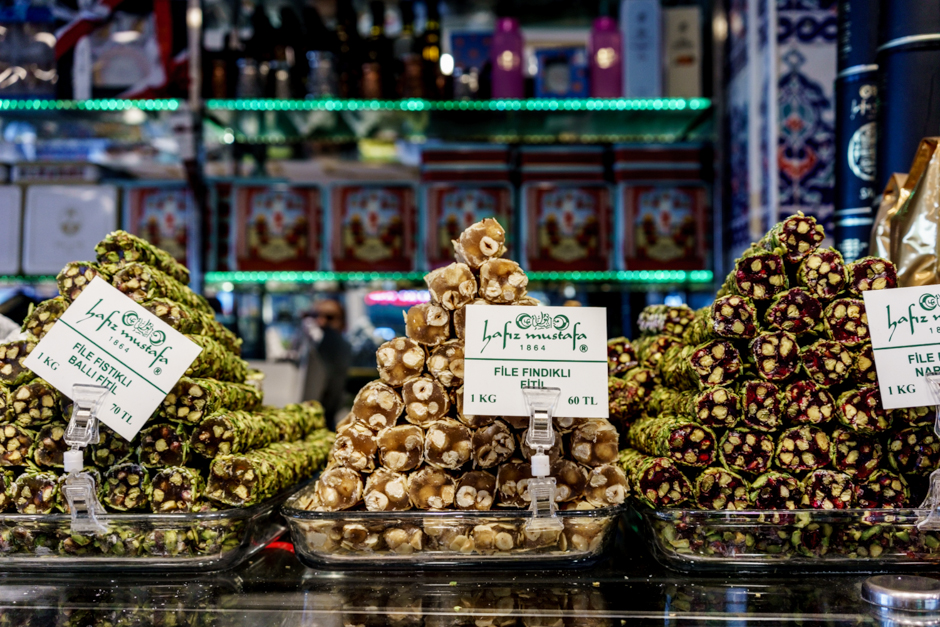 With the vast excitement and mass amounts of sights to see, the days flew by in Istanbul, where we stayed for a week or so. We wandered aimlessly each day, taking in the culture that was so similar to ours back home… yet so different.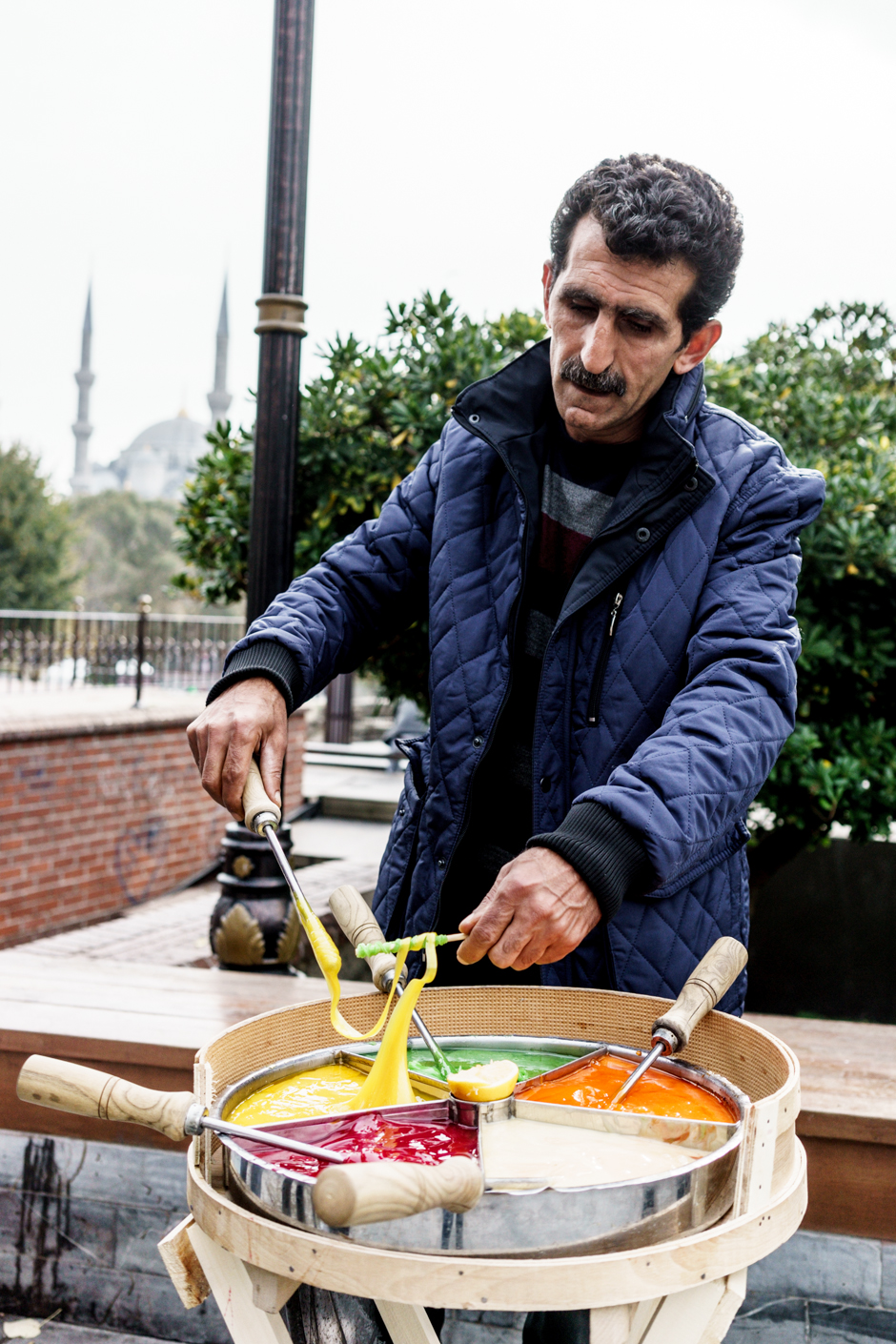 Istanbul is a city of rich contrasts. So traditional, yet so modern and progressive. Two-thousand six-hundred seventy-five years of history colliding head-first with the futurist developments of Western society.
It's a place unlike any other, with an accompanying artistic energy all its own.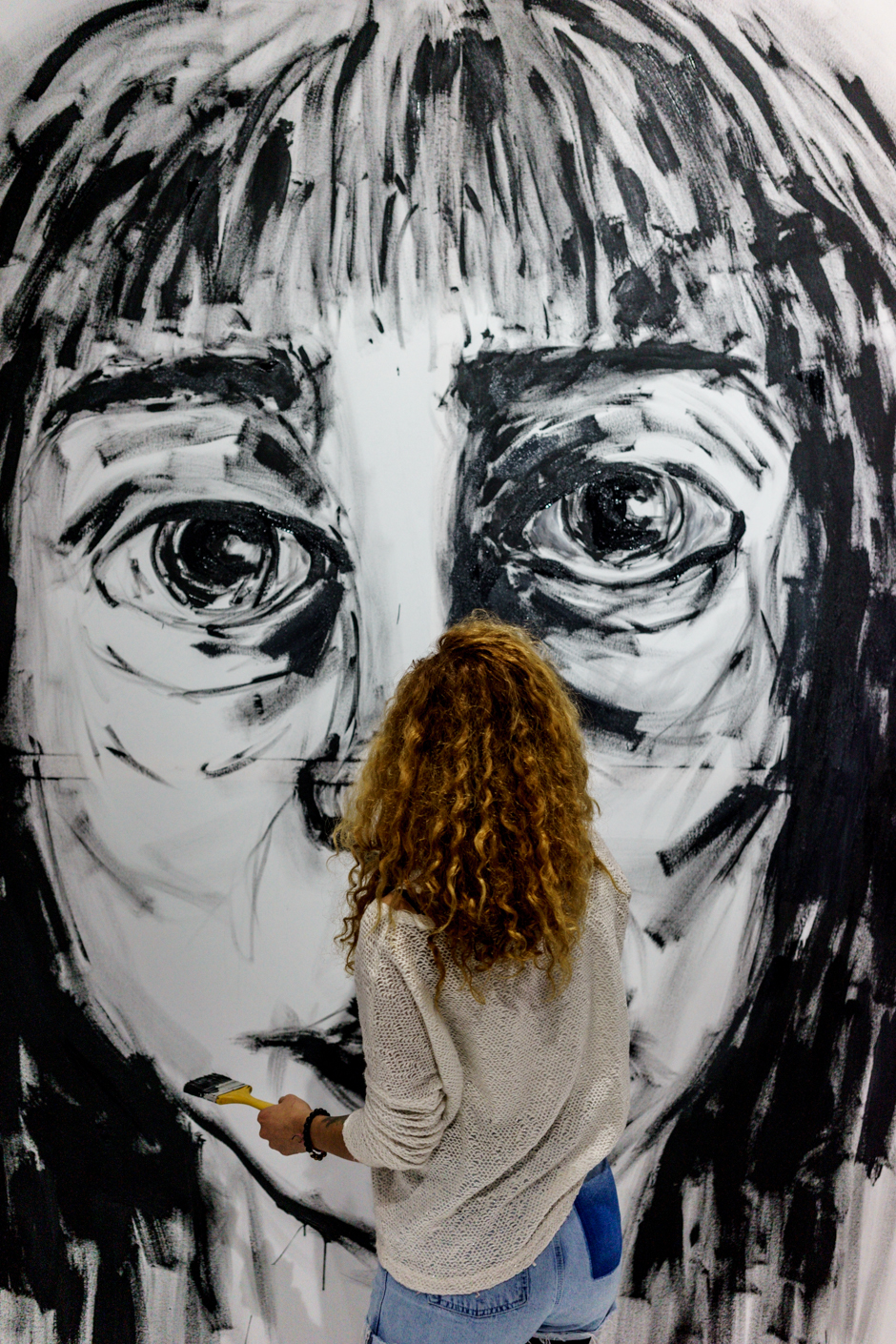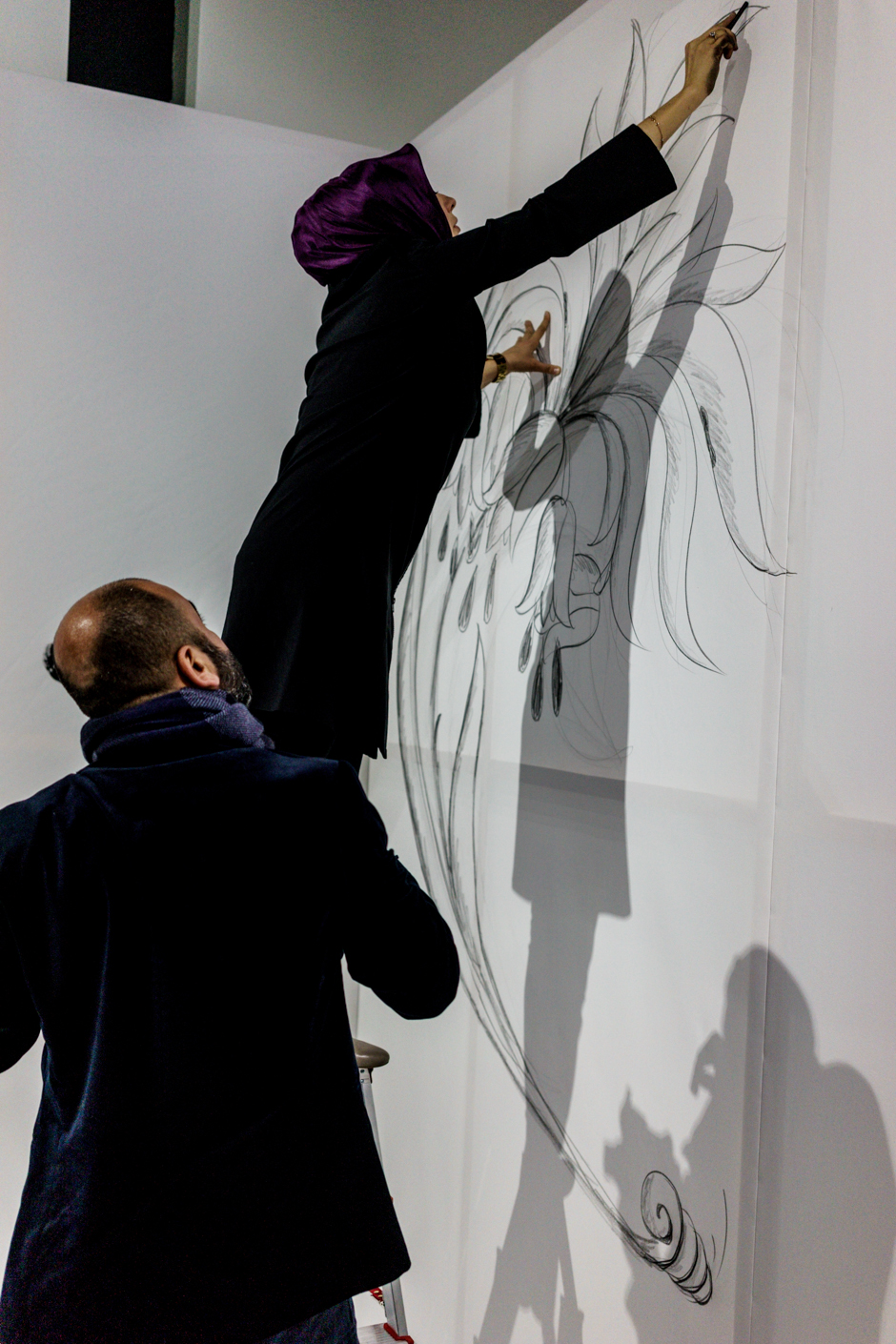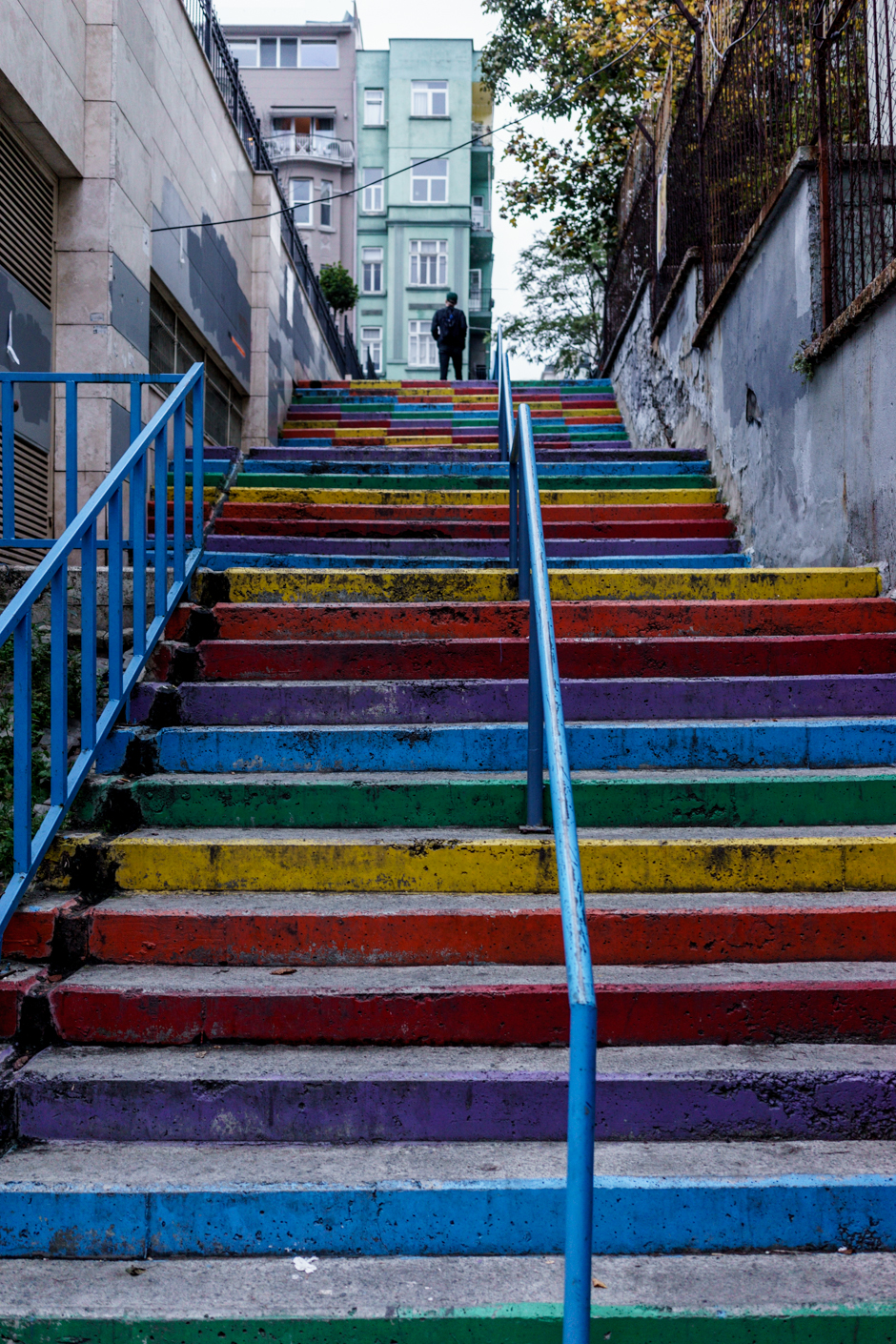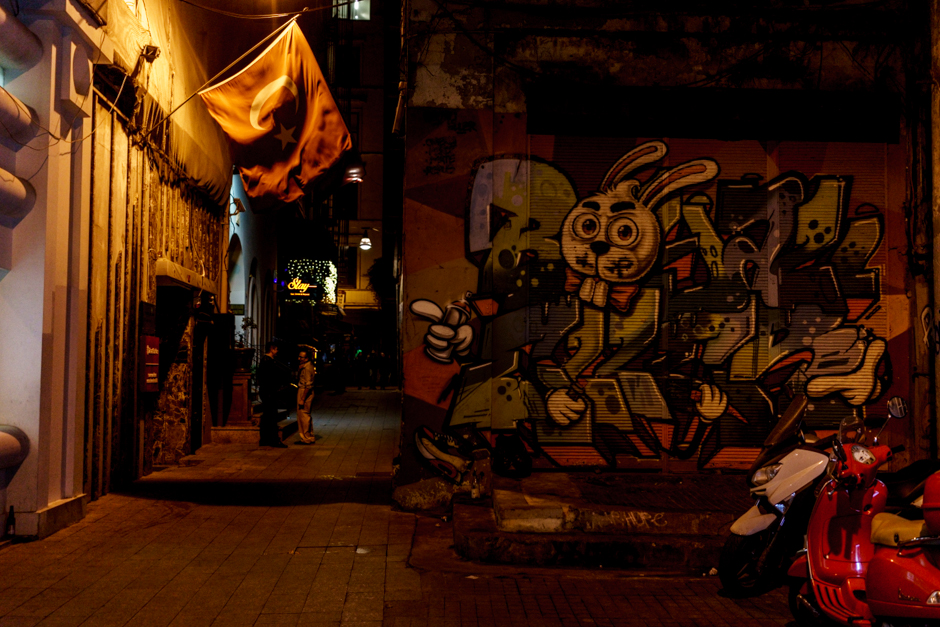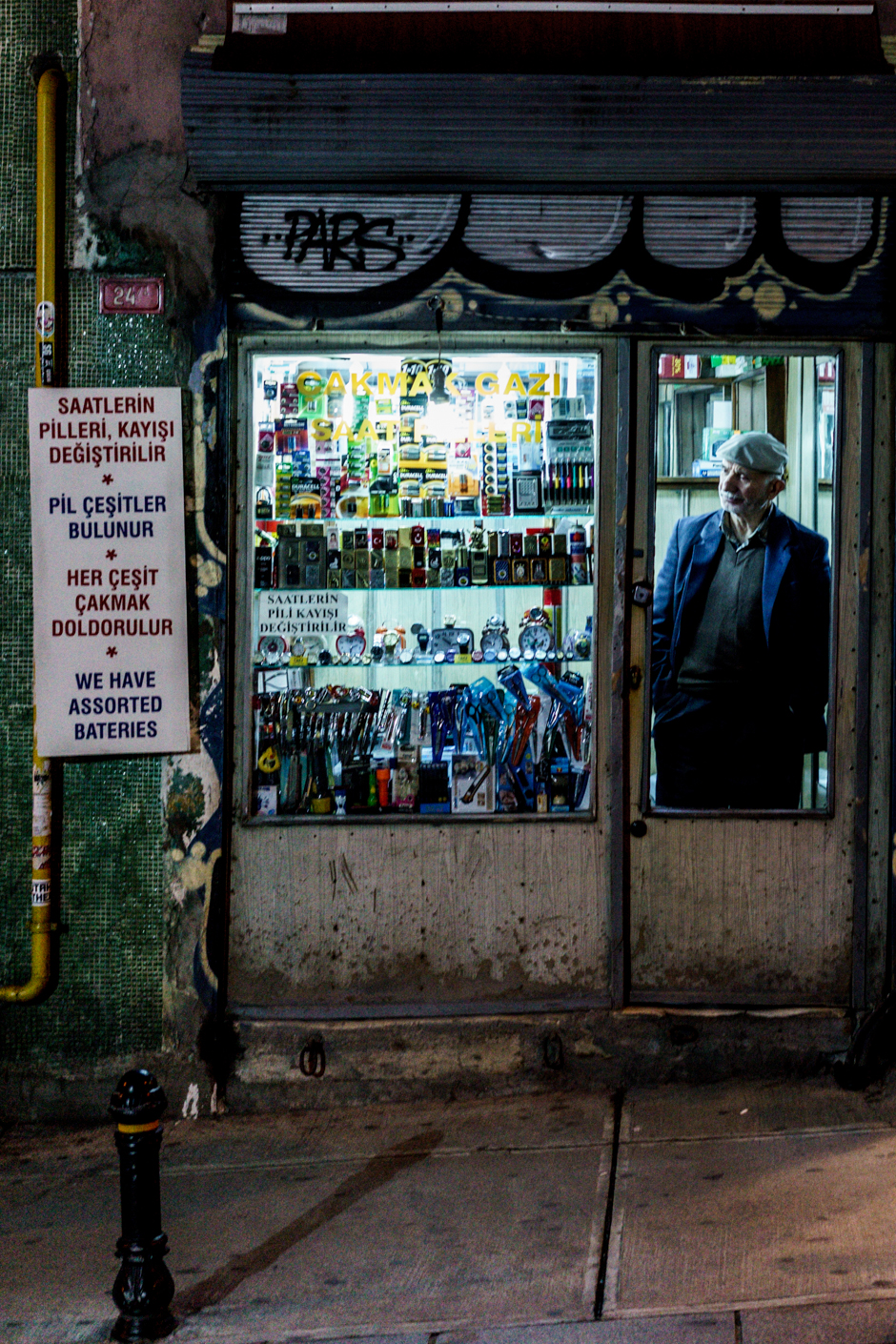 After our week in Istanbul we headed east to the city of Goreme, in the region of Cappadocia, the home to cave-dwellers and fairy chimneys.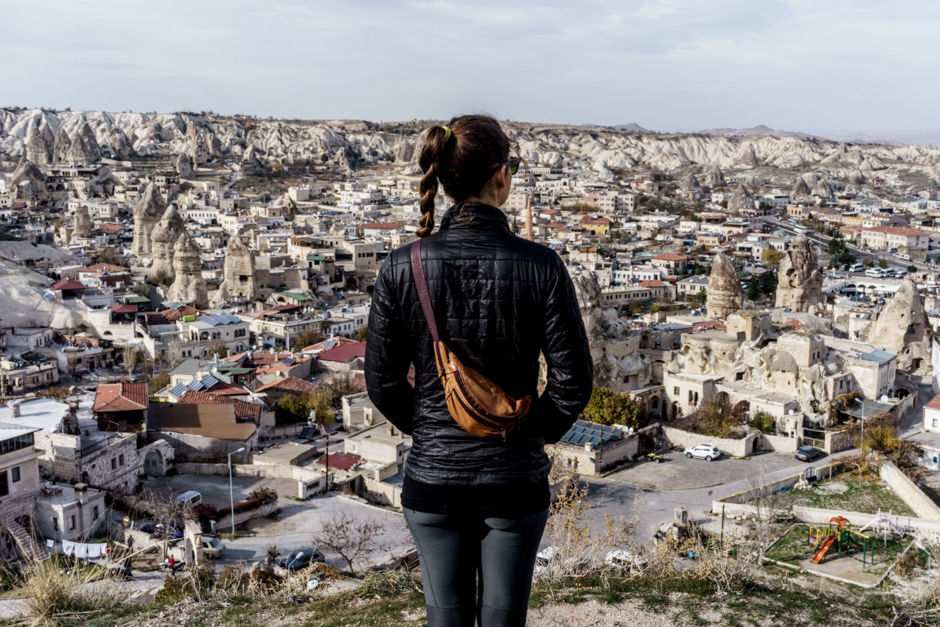 Now I know what you're all thinking, thoughts of phallic nature, so I'll just come out and say it.
"Penis."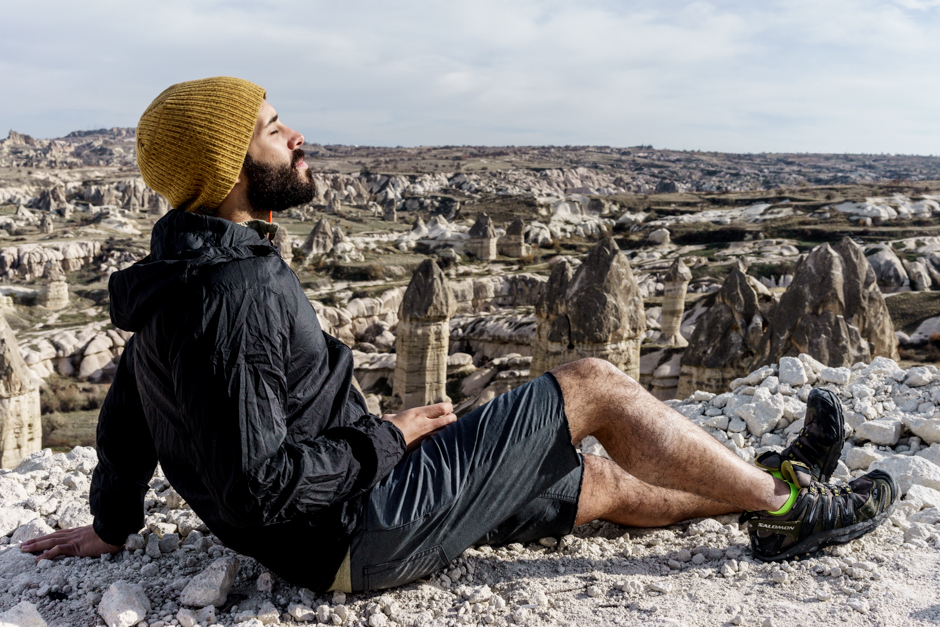 Here in Goreme we devoured our second helping of Turkish kindness.
When we arrived, after a rough night of sleep, Emily and I accidentally left our hats on the bus.
I thought nothing of it, as they're just hats, but Emily took off running. In her flip-flops. She ran so fast. She ran after the bus until I could see her no more.
Thinking she'd be back quickly, I waited, patiently.
Forty-five minutes passed and Emily was still missing.
"I've lost my girlfriend," I thought, shrugging my shoulders with my hands palm-up toward the bus stop attendant who looked quite concerned with the situation.
Right as I had lost all hope, ready to write her off on the long list of girlfriends I've lost in Turkey, she pulled up beside me in the passenger's seat of a stranger's vehicle.
"I got the hats!" she yelled. Smiling, so happy. I, myself, relieved that I wouldn't have to finish the year of travel alone.
As it turns out, she ran for a quarter-mile or so before this generous local scooped her up and drove her after the bus.
The chase continued for six miles, to the next town, before the bus stopped and the hats were rescued.
Ali, the gentleman's name, was a champ.
"Penis."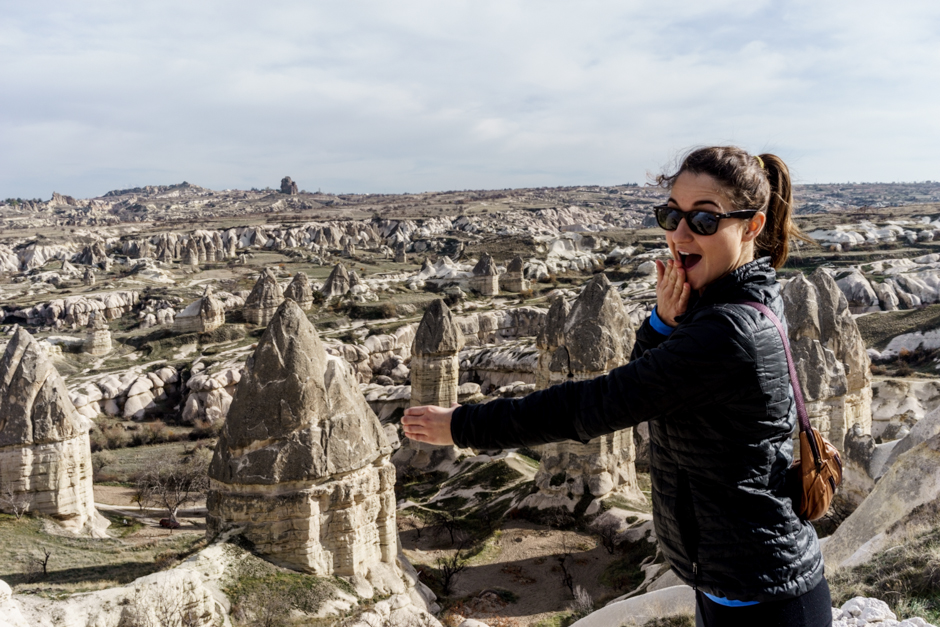 Later that day we stopped by Ali's office to thank him once again for his help.
Within seconds of greeting us, he told his co-workers he'd be back and proceeded to take us on a 3-4 hour tour of the surrounding valleys. On foot.
We were shocked, and truly weren't expecting such first-class treatment. Especially considering that we were the ones who owed him.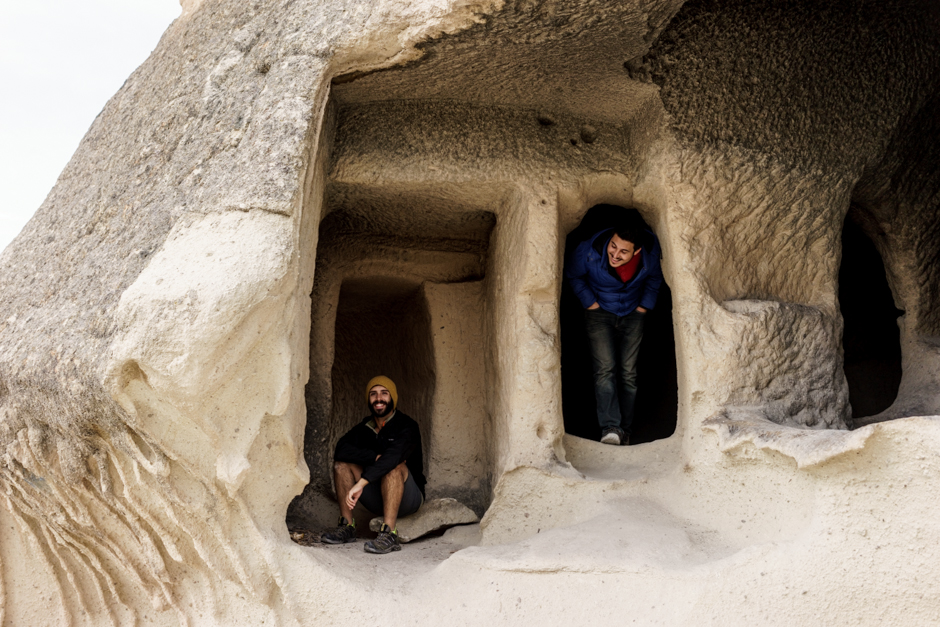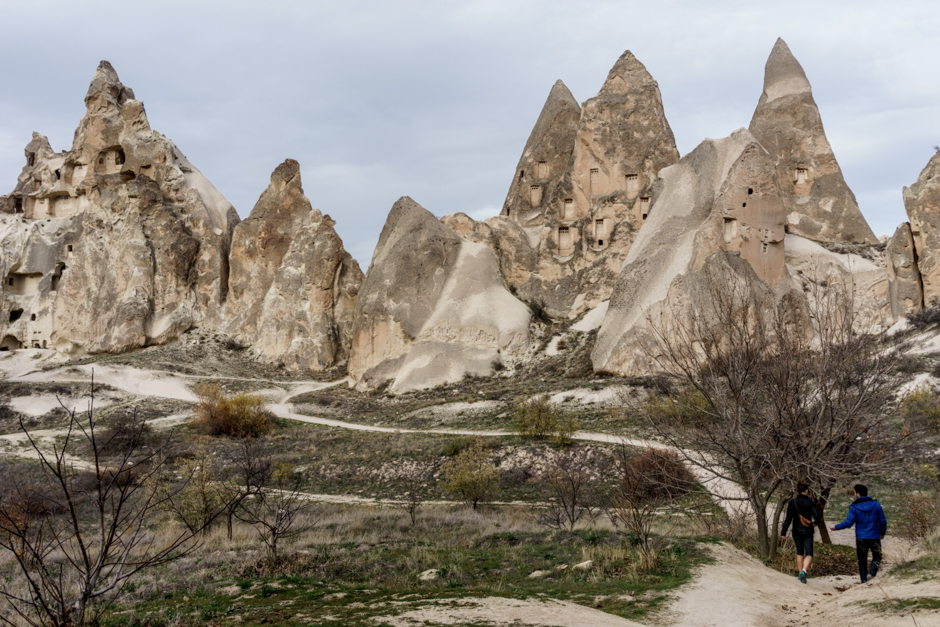 Through the various valleys we hiked, checking out loads of ferry chimneys and exploring a few of the many abandoned cave dwellings.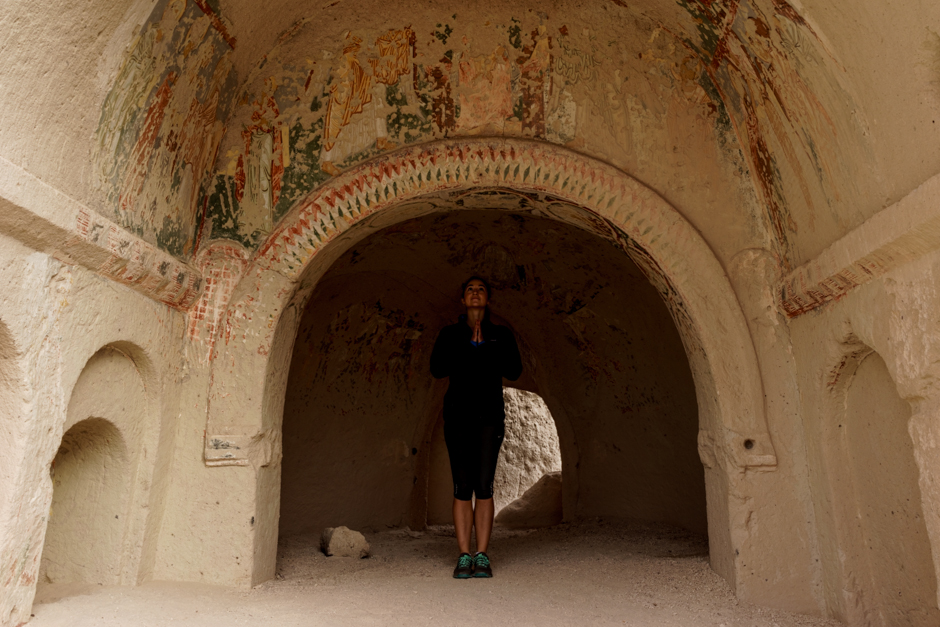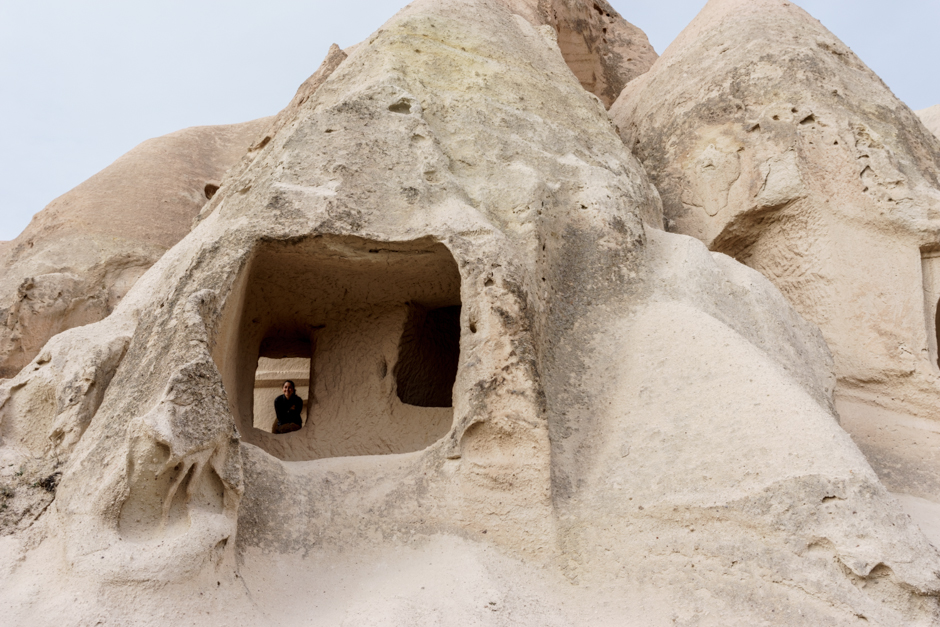 Ali even treated us to a glass of tea at a small hut in the Rose Valley.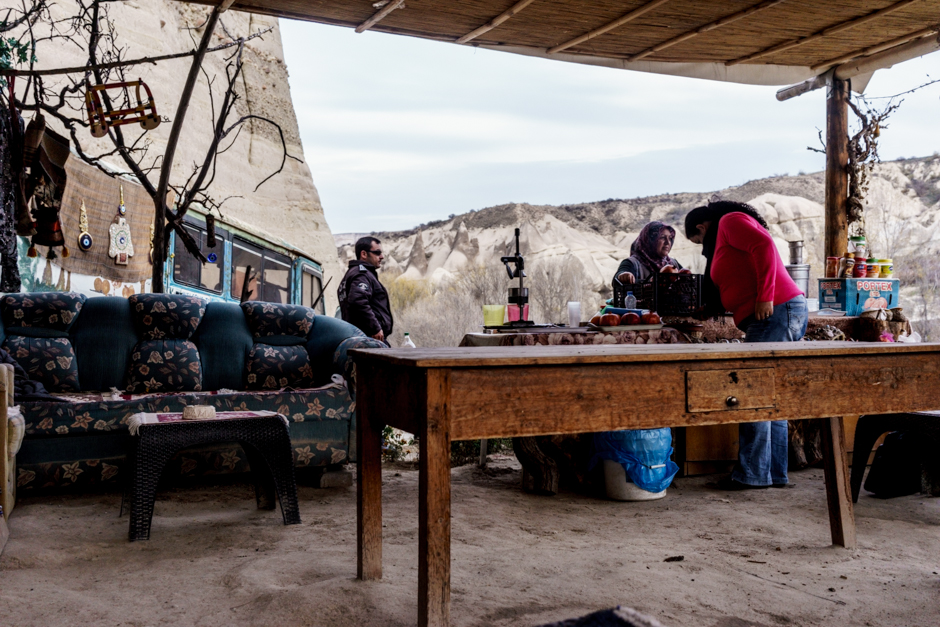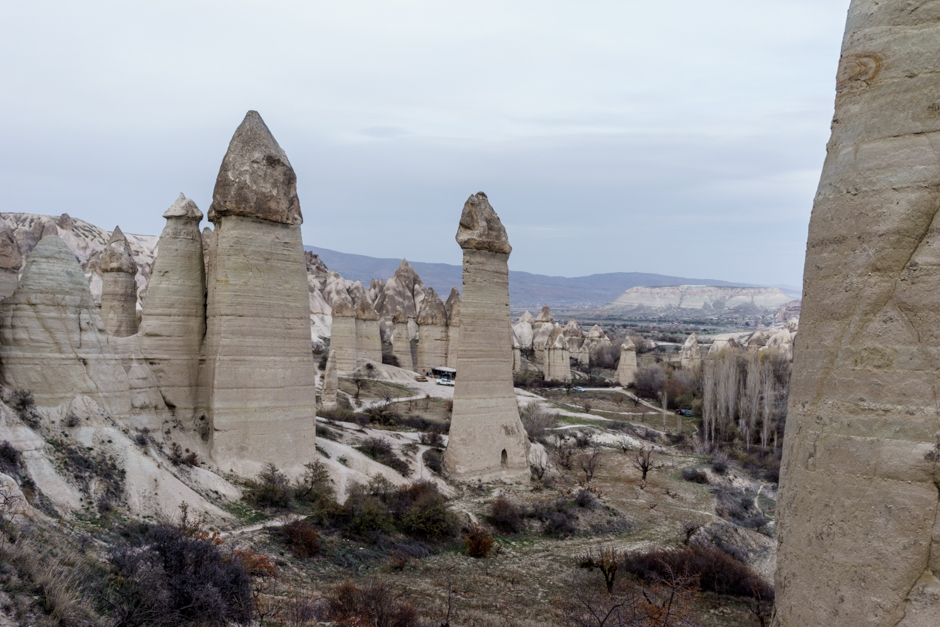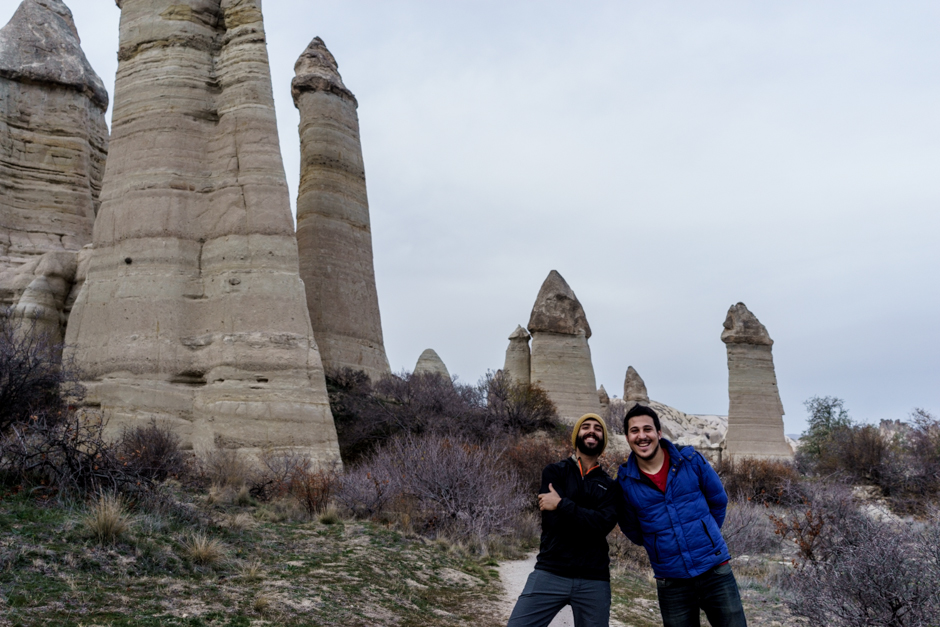 Eventually, Ali caught us a ride back to town and dropped us off. Bidding us farewell and driving off into the sunset.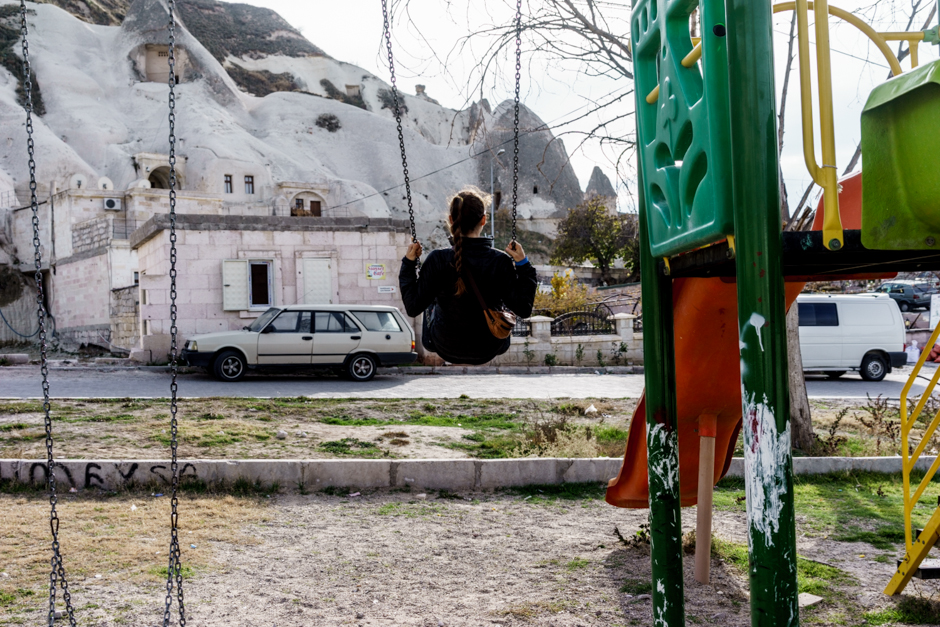 Check out these turkeys in Turkey.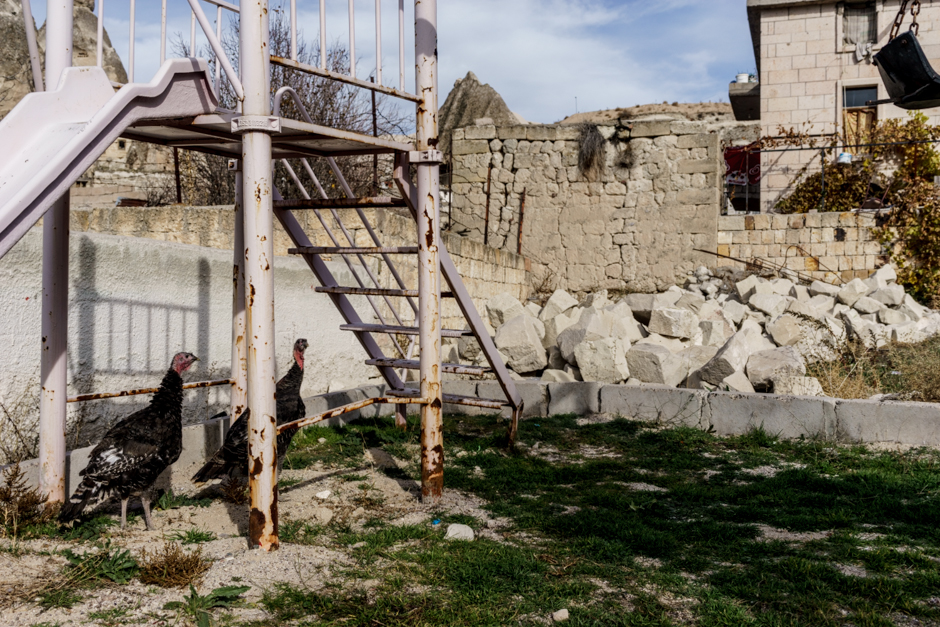 With our final few days in Turkey, we headed back west to the capital city of Ankara.
Here, we stayed with our beloved friend Dani, the Spanish fellow from Barcelona who we had met all the way back in San Sebastian (on the Camino de Santiago).
Since we last hung out with Dani in Barcelona, he had moved to Ankara for an internship, at precisely the same time that we rolled into town.
He offered up his bed and the next day we toured the town together, visiting the main sights of his new home, eating enormous hamburgers, and giving Emily the opportunity to smoke huka for the very first time.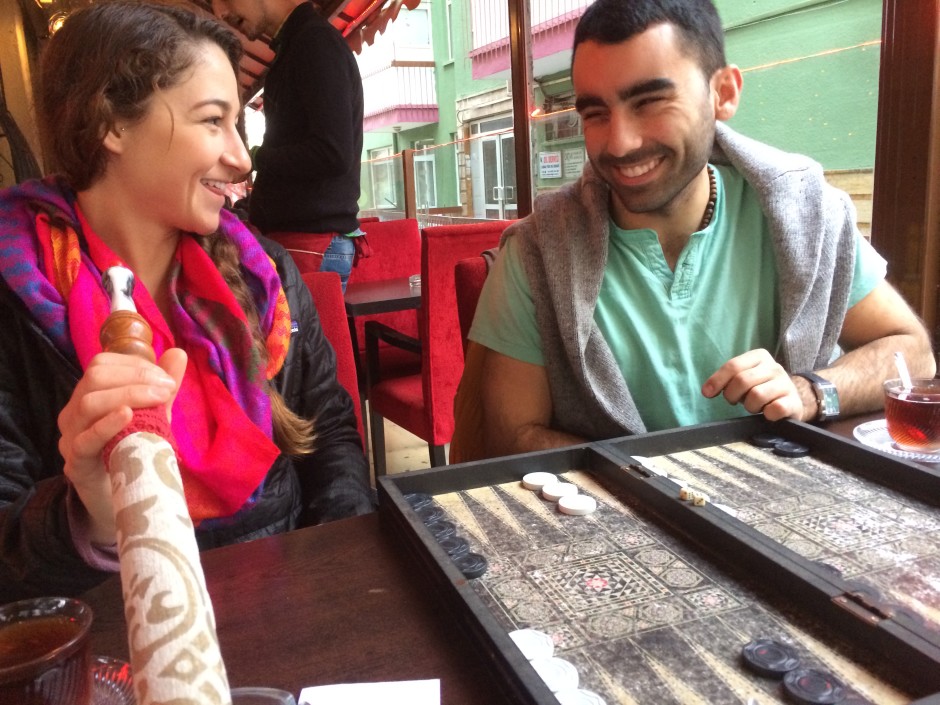 That night, we met up with a few of Dani's female friends for dinner. Being modern, educated, opinionated women, they enlightened us with their views on the current state of inequality between males and females in Turkish society. For hours, we dove into the current politics of their country, gaining a deeper understanding of the turmoil facing this place that we, as simple travelers experiencing nothing but an abundance of generosity, thought to be a country of acceptance and progress.
It was a thought-provoking conversation, and one that we will not soon forget. We felt privileged to have been in the presence of people who are, as we speak, making history in the social progress of their country. It was beautiful.
In the end, political struggles and all, it's safe to say we undeniably loved Turkey.
It wasn't perfect, it wasn't always pretty, but like any place, every place in this world… no matter how ancient or how new a society, no matter how many names a city has donned, no matter how fucked up a political situation…
… This was a place with real humans, who had real beliefs, and like you and I, had plenty of heart.
Wherever there are people with free minds, with free will, and with freedom of expression, there will always be struggle. This struggle, this opportunity to debate, collaborate, and work together on something greater than ourselves, whether it be in Istanbul or Constantinople, this is a freedom forever worth fighting for.
Now enjoy this jingle.
||| Thanks for reading! If you'd like to see more photos from our time in Turkey, click here. |||