It was coming. We knew we had to keep moving. We knew that standing still would lead to our demise. The chill from the North was spreading rapidly along the coast, pushing us, along with many other tourists, south. South to King's Landing.
"Winter is coming," Kevin whispered to me as we boarded the bus from the north.
Upon our late arrival, we headed up the hill to our Airbnb location which overlooked this peaceful sleeping land. In the morning we would see the true beauty that awaited us.
And there it was, standing tall and beautiful. A strong fortress surrounding a small and humble city. The Red Keep… King's Landing…. Or as most non-Game of Thrones fans know it… Dubrovnik, Croatia.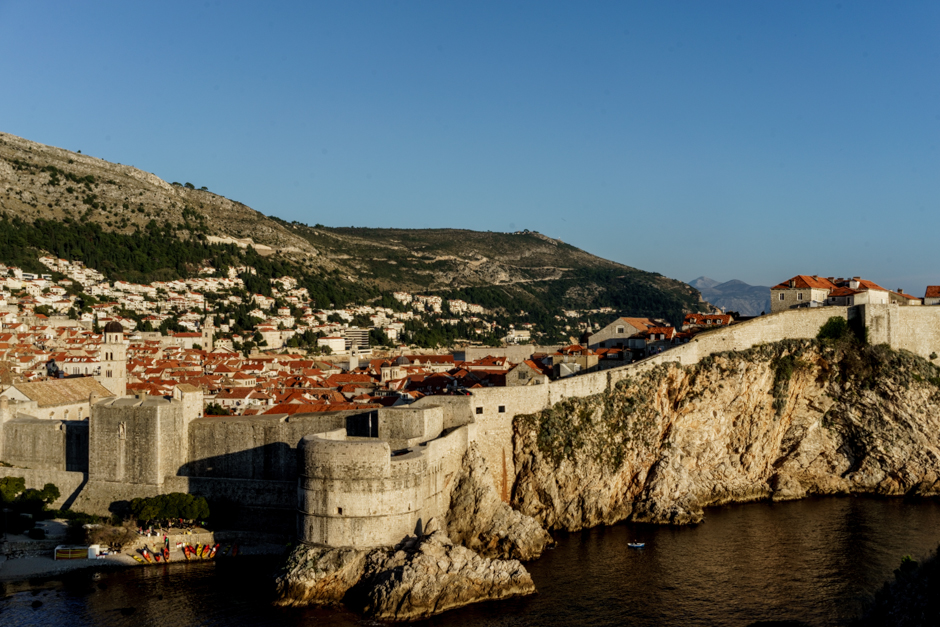 Once we entered the main city gate, Dubrovnik was majestic, taking us back to a time when kings and queens ruled the land. Here lies one of the 10 best preserved medieval walled cities in the world, making this fortress the perfect location for the filming of the Games of Thrones series. For the next couple hours we geeked out as we stumbled upon filming locations… places where the horrible King Joffery stood, or the dock where Sansa Stark interacted with Littlefinger, Lord Petyr Baelish.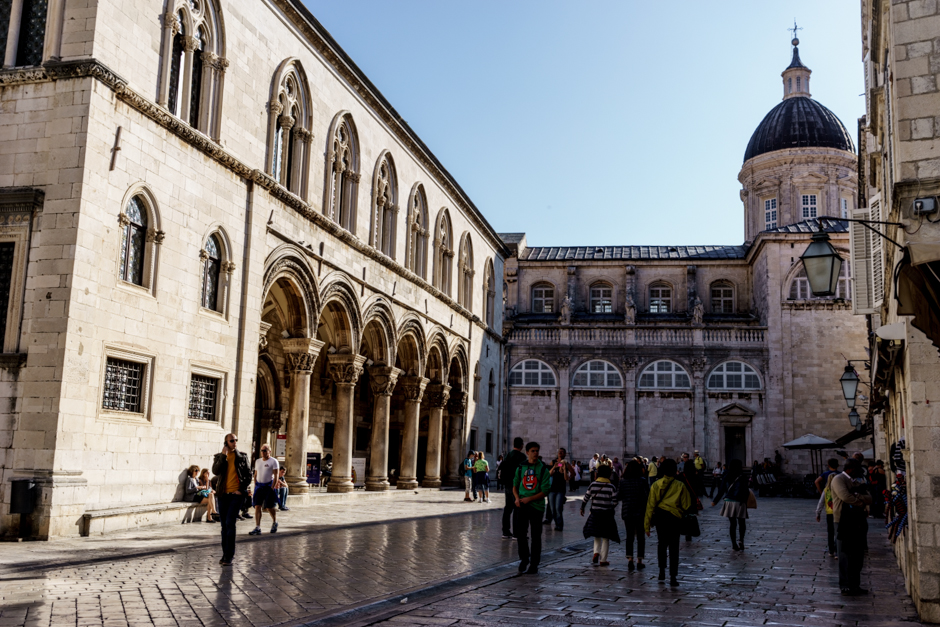 Putting the Game of Thrones references aside, Dubrovnik was simply awe-inspiring. The walls over-head completely surrounded the city, with doors leading out to the blue Adriatic Sea. Just around the corner, old men would meet for their daily swim in the crystal clear water and boats of every kind docked in the small harbor.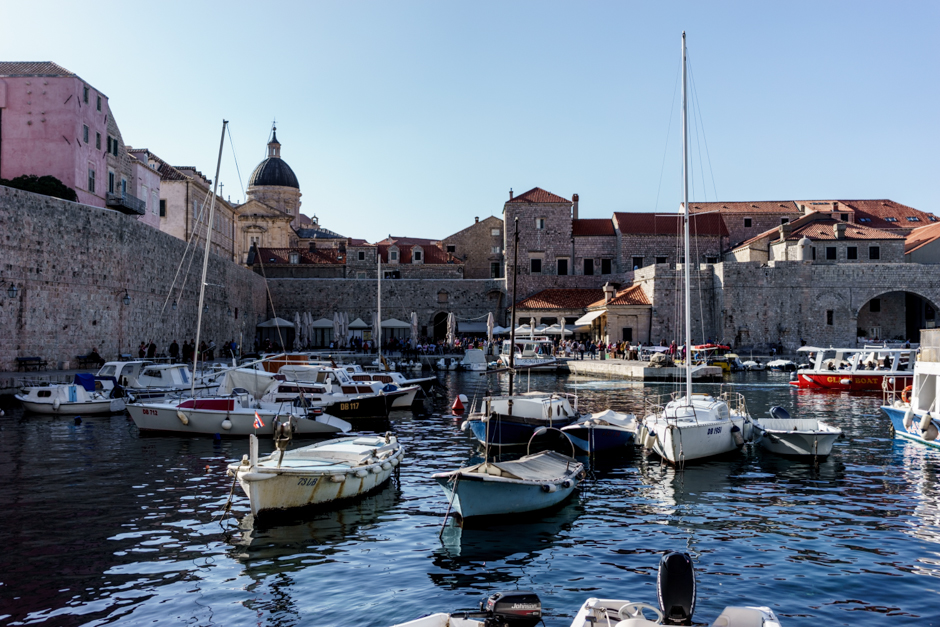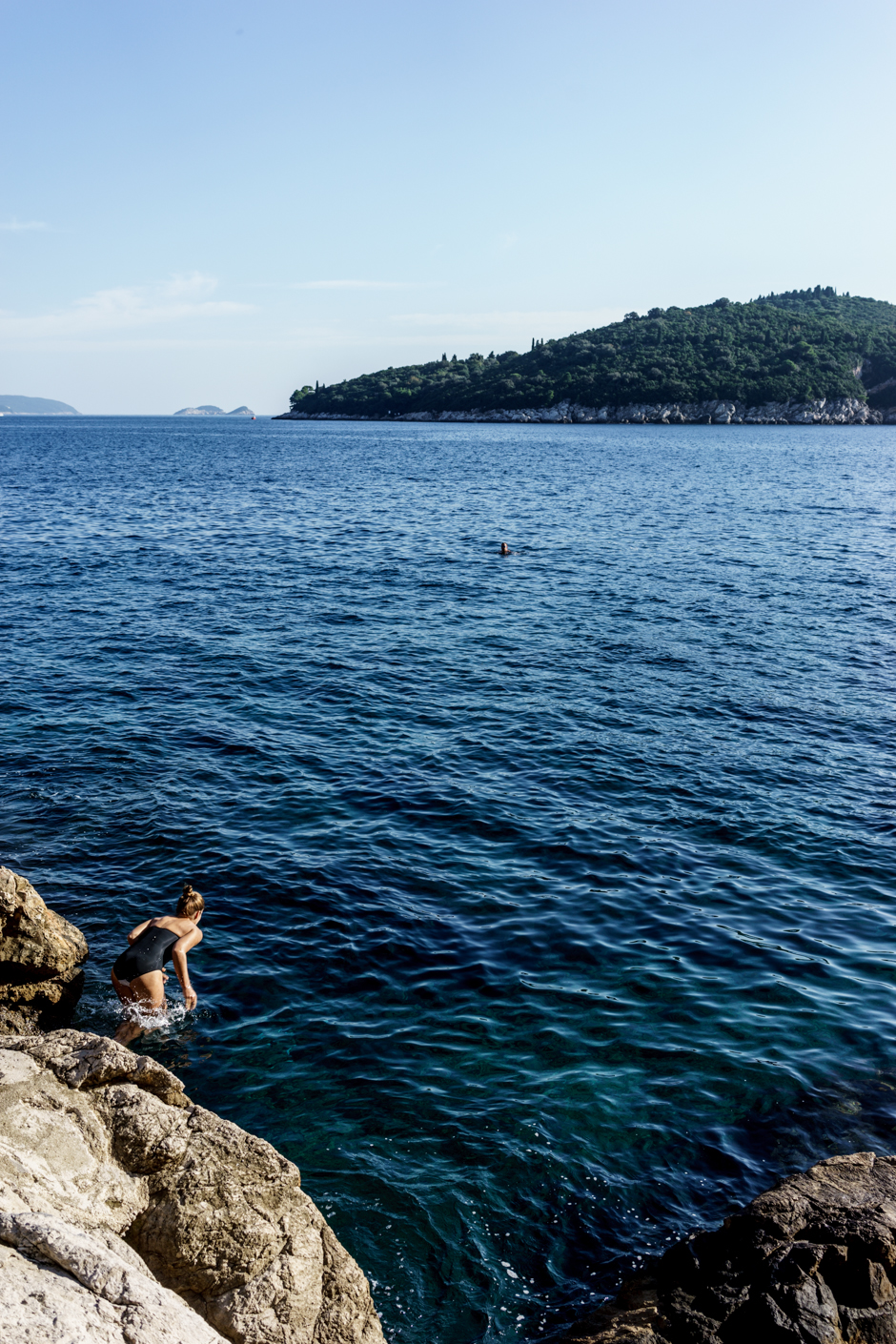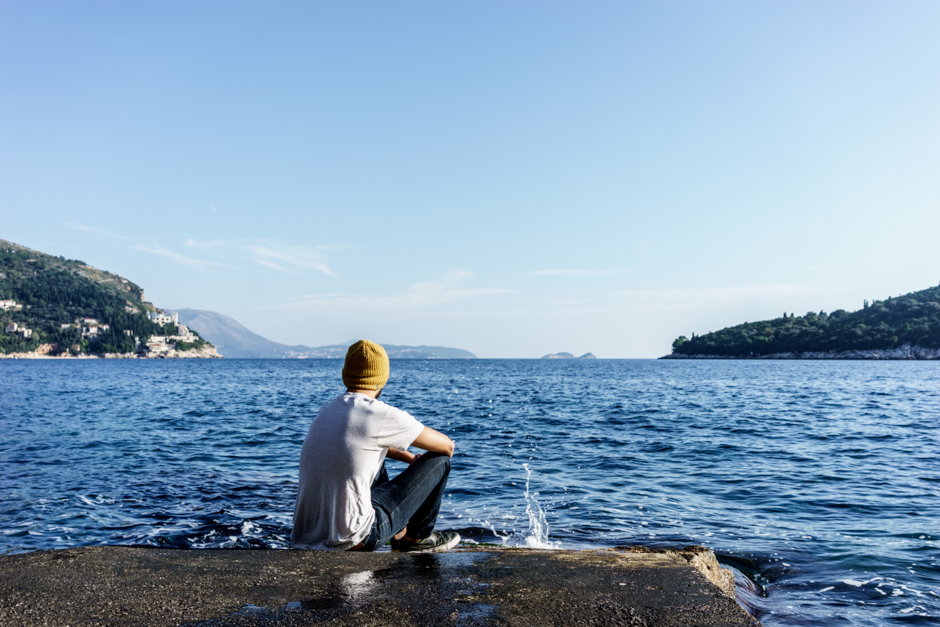 Since winter was coming, the days were becoming shorter. Back at the beginning of our trip, the sun would be up until almost 10pm… now it sets around 5pm. We spent our short days wandering in and out of the small winding pedestrian streets that make up the Old Town, finding our favorite view of the city from the steps of the Fortress Lovrijenac.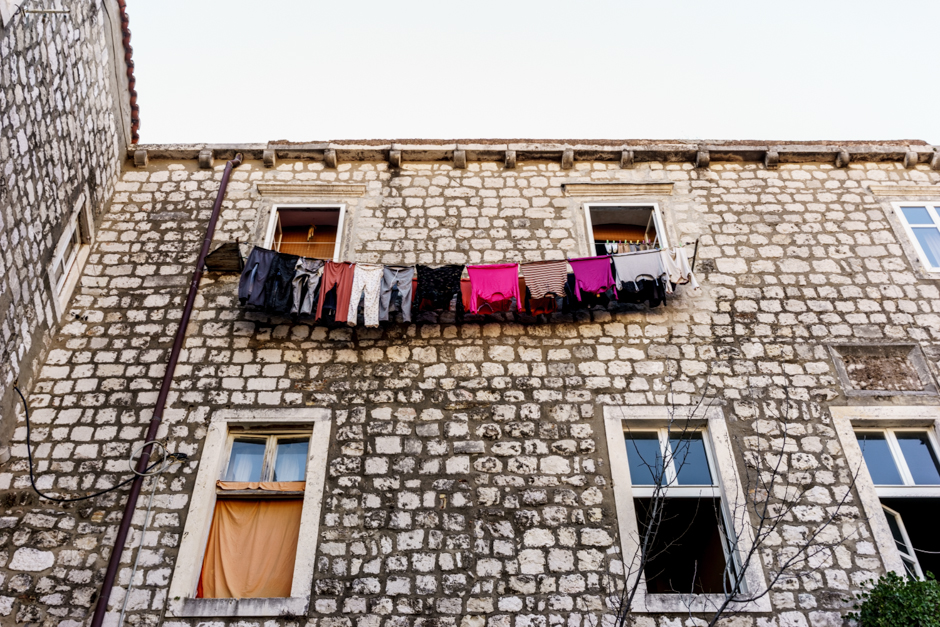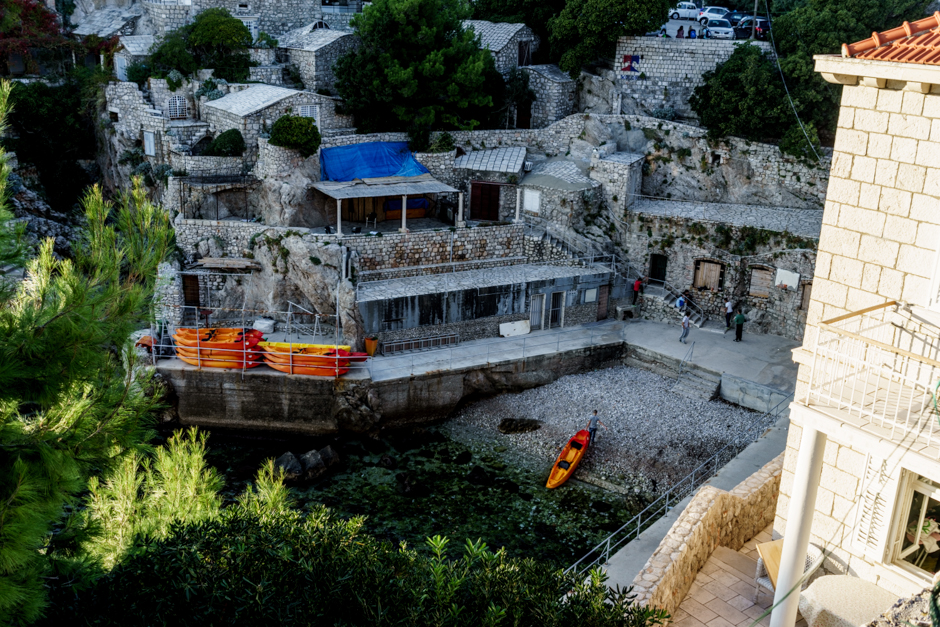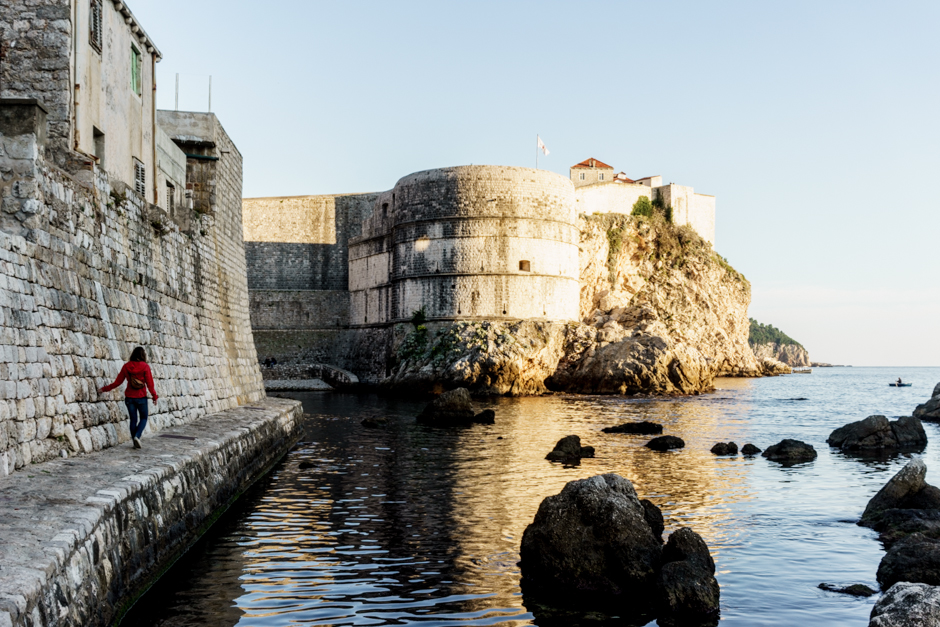 The following day, we spent the morning hiking to the top of Srd Hill to get a bird's eye-view of the city below.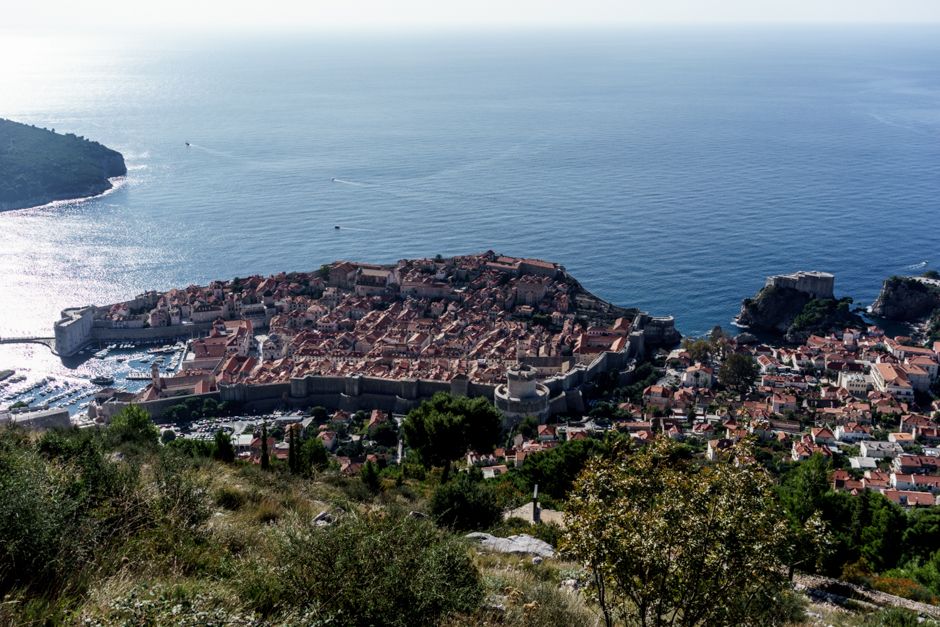 As beautiful and magical as Dubrovnik might be, it has a very recent dark history that all of the Balkan countries share. Formerly Yugoslavia, the people of the Balkan region have been through a huge struggle to have their own independent countries. Our Airbnb host explained to us how he has lived in Dubrovnik since he was born but that it has since been three different countries- Yugoslavia, Croatia, and, jokingly, the recent EU – "United States of Europe." He explained to us that in 1991, the Yugoslav People's Army attacked Dubrovnik for seven months, causing significant damage to the city walls. This damage has since been repaired into the intact fortress that we see today.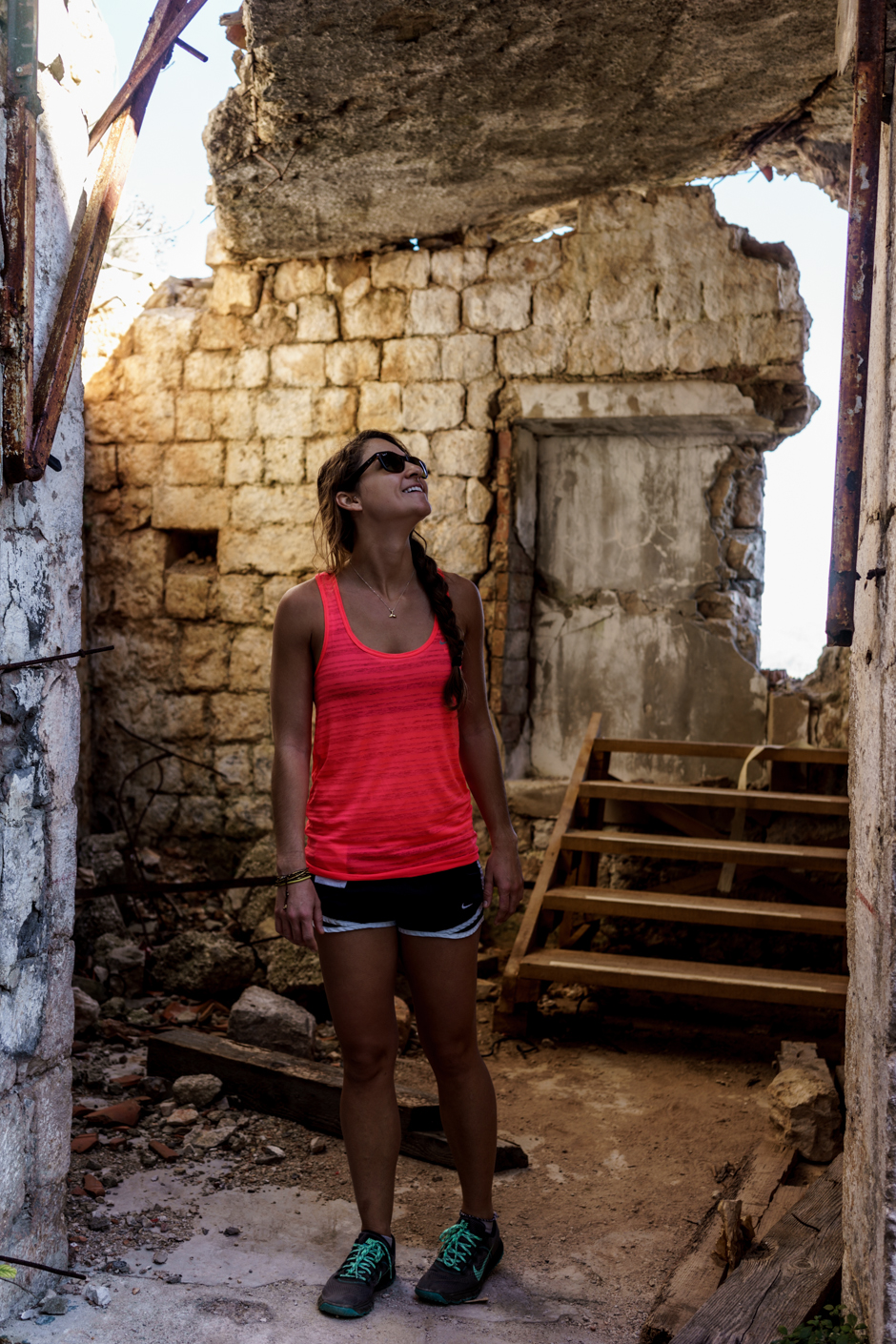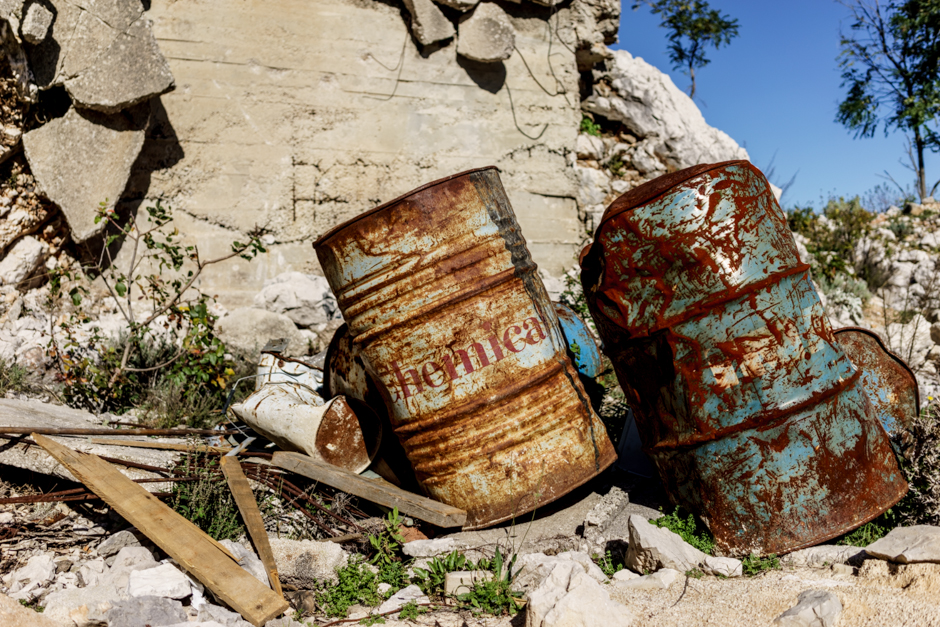 I have to be honest, I really didn't know much about Eastern Europe's past, but Dubrovnik sparked an interest of the Balkans' history that Kevin and I would take the next couple of weeks to explore.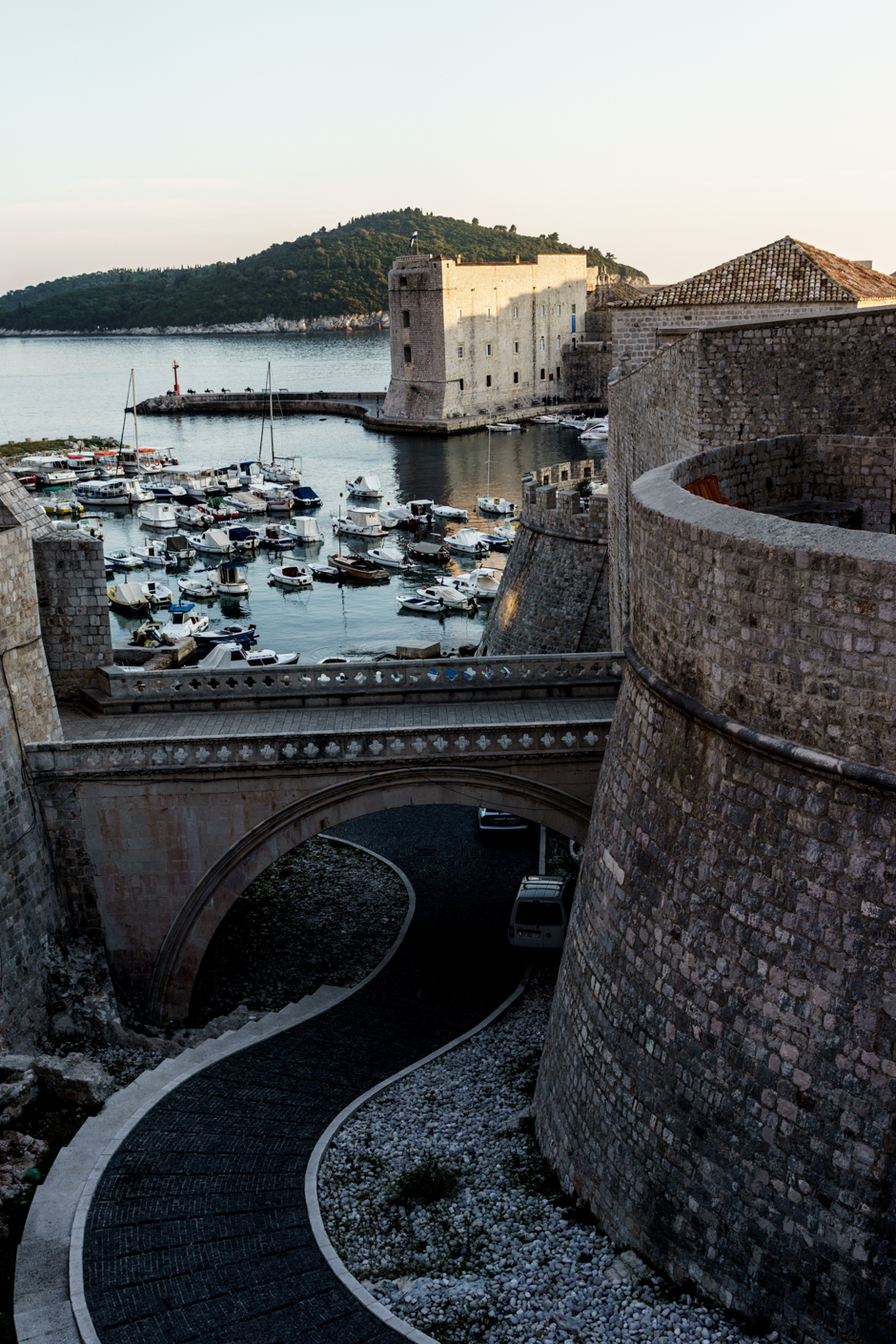 The next stop on our Balkans tour was the Bay of Kotor in Montenegro.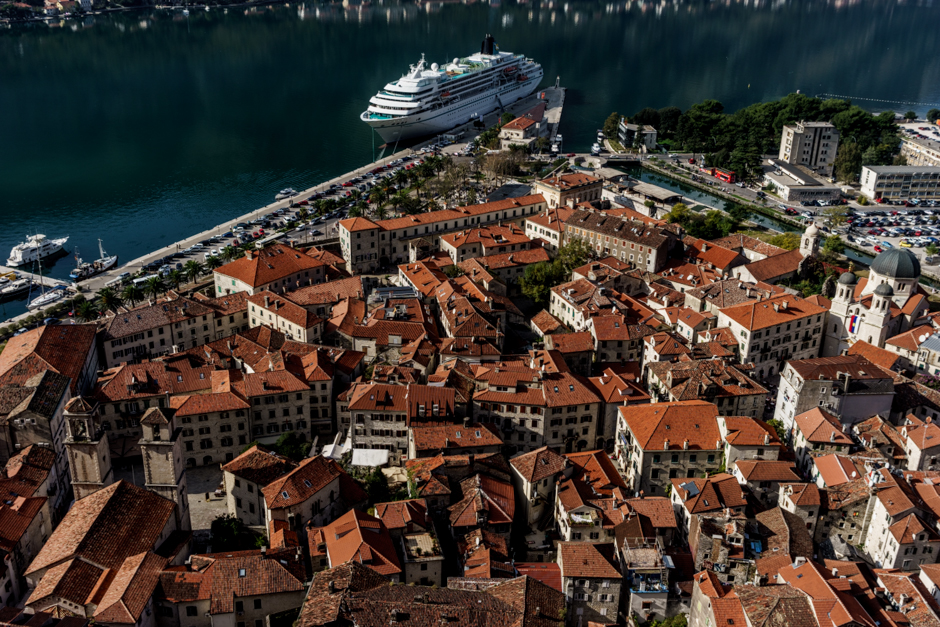 We arrived in the late afternoon and took a short walk to the nearby Old Town Hostel. This hostel was snuggled between the medieval buildings that made up this historical city.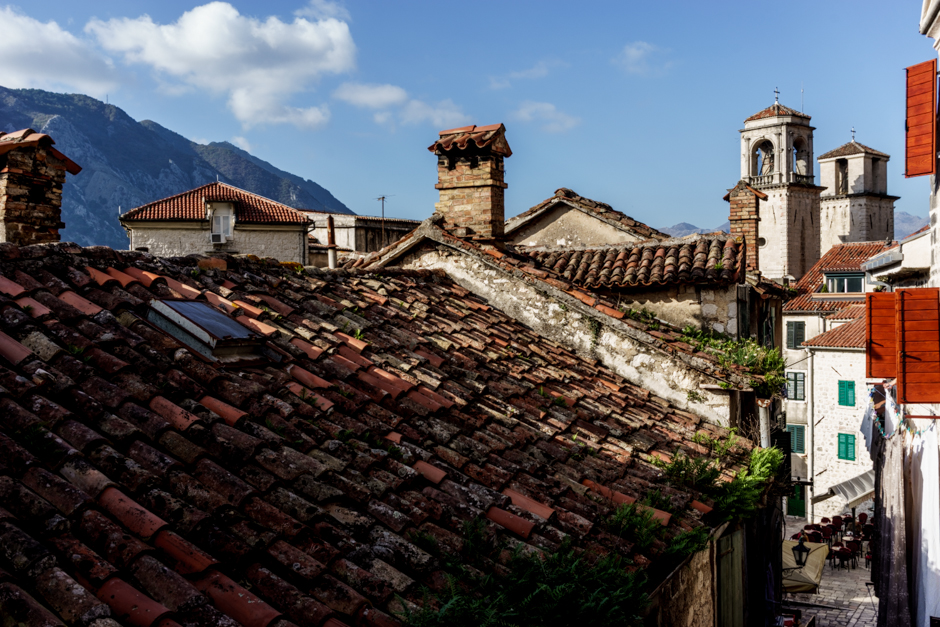 This town was also surrounded by a large wall and a large fortress that was built into the overlooking mountains.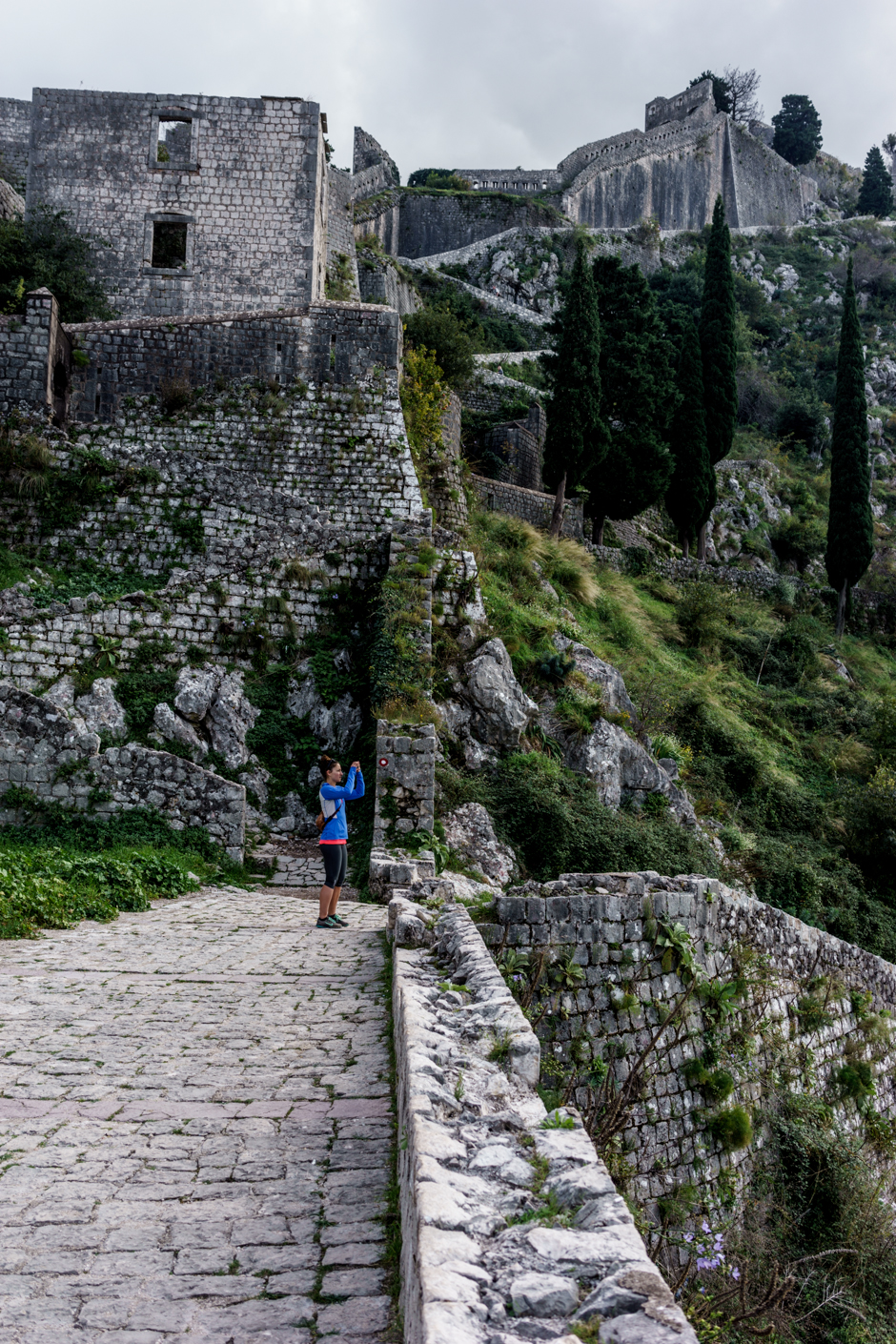 We took a little stroll, then settled into the hostel with a two-liter bottle of beer that only cost us $2!! This would be our night, making friends and sharing travel stories with a couple from North America, a girl from Japan, and another from Australia.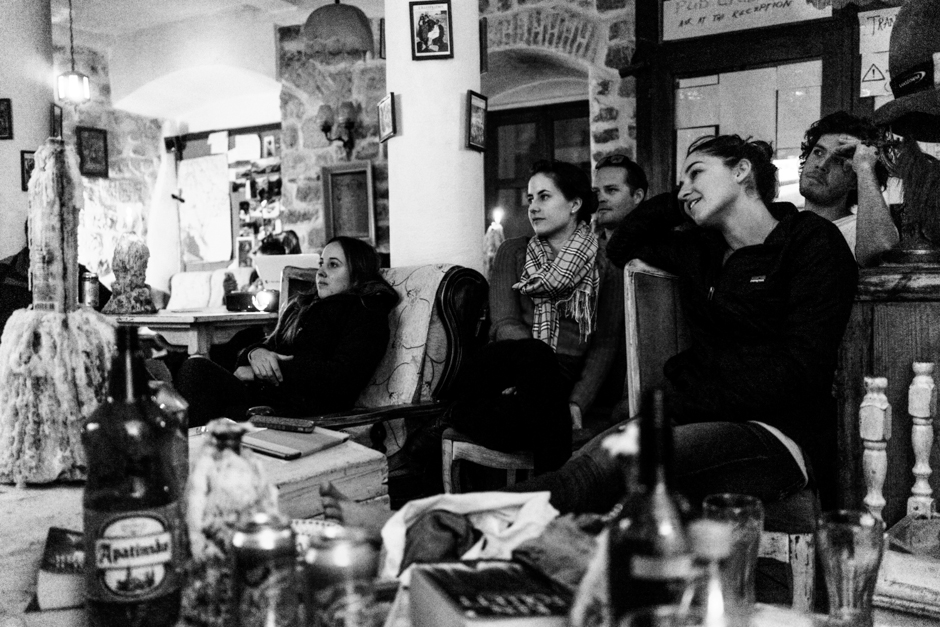 The best part of this hostel was Kata Mimi. Who is Kata Mimi you might ask? She was the cutest little one-eared kitten you have ever seen, who had recently been adopted by the hostel staff. Along with help from our new Japanese friend, Fumi, we named the kitten "One Ear," or, "Kata Mimi." Kata Mimi had jumped on Kevin's leg the very moment we entered the hostel showing her love, and thus, we too fell in love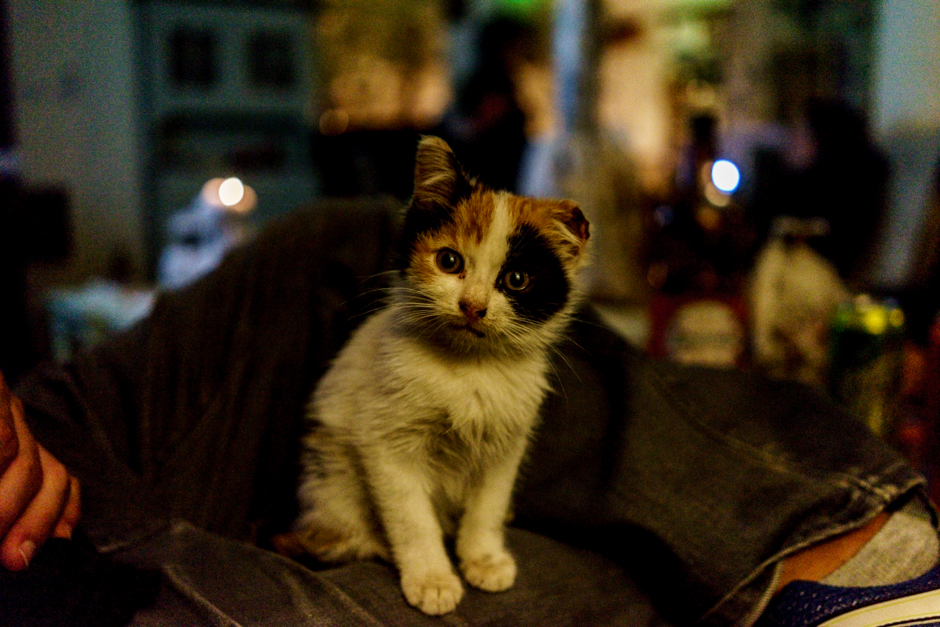 In the morning, Kevin and I made our way up the fortress into the Montenegran mountains. The old stone steps led the way, and when we arrived at the top, the view was spectacular.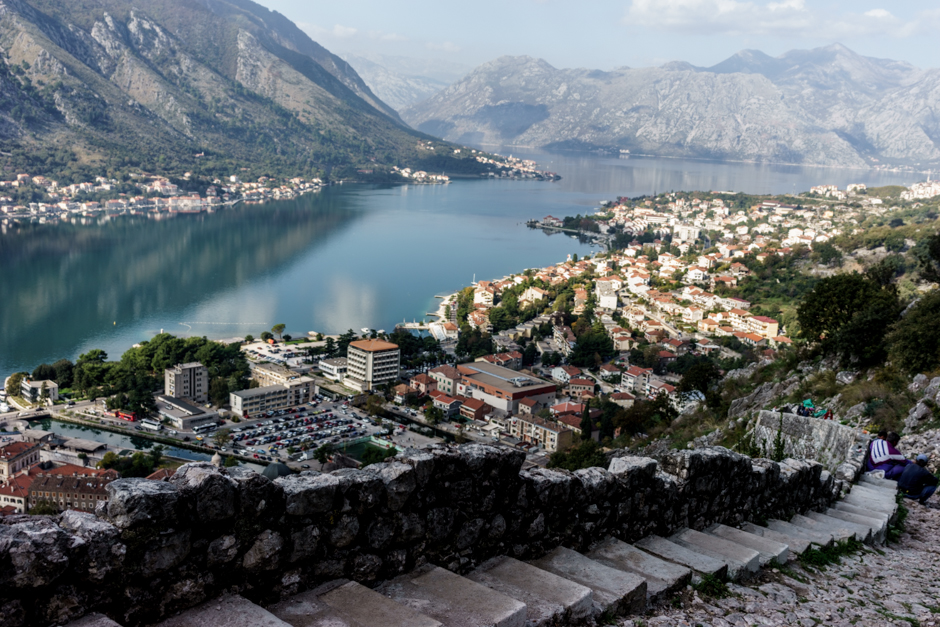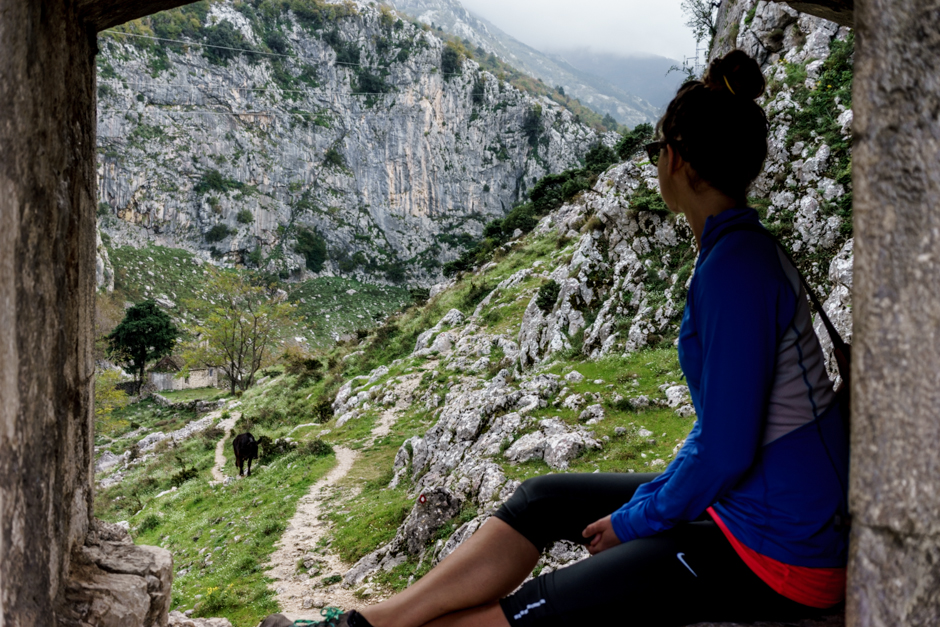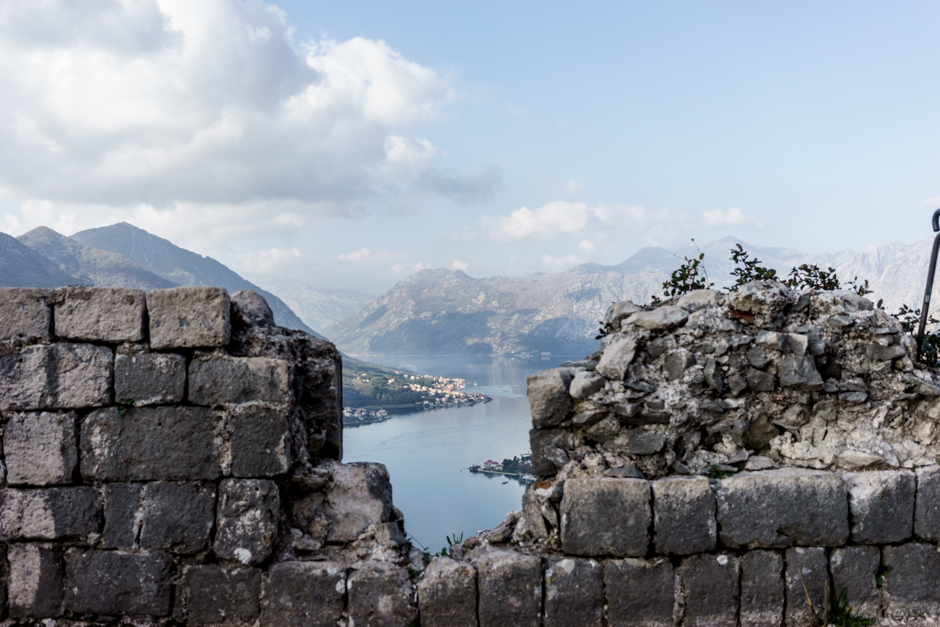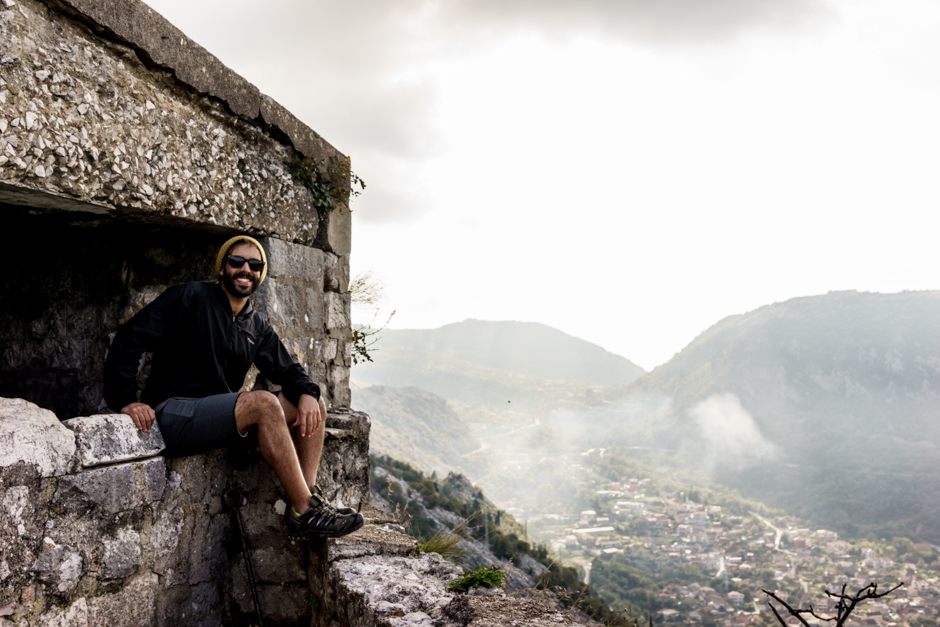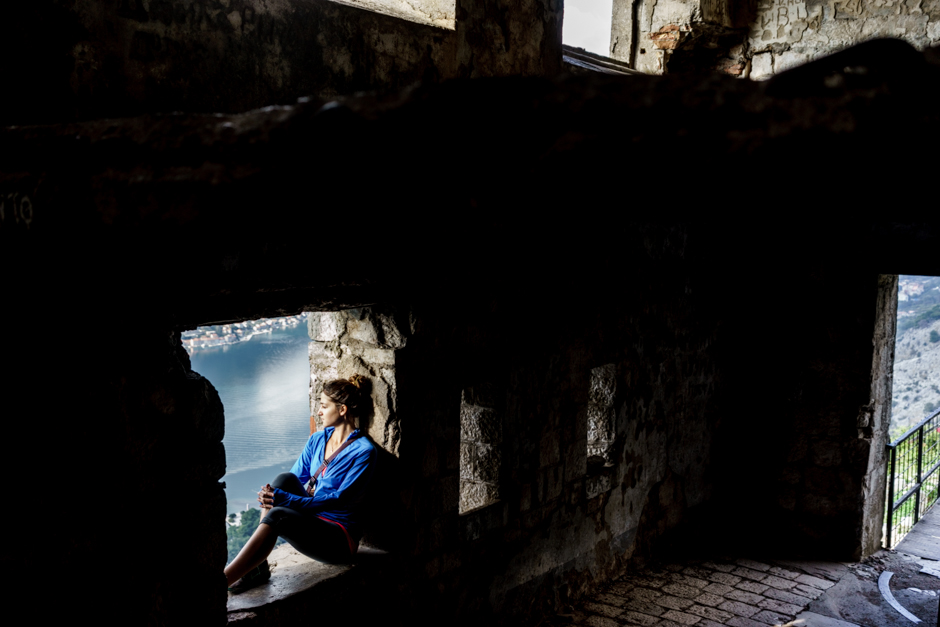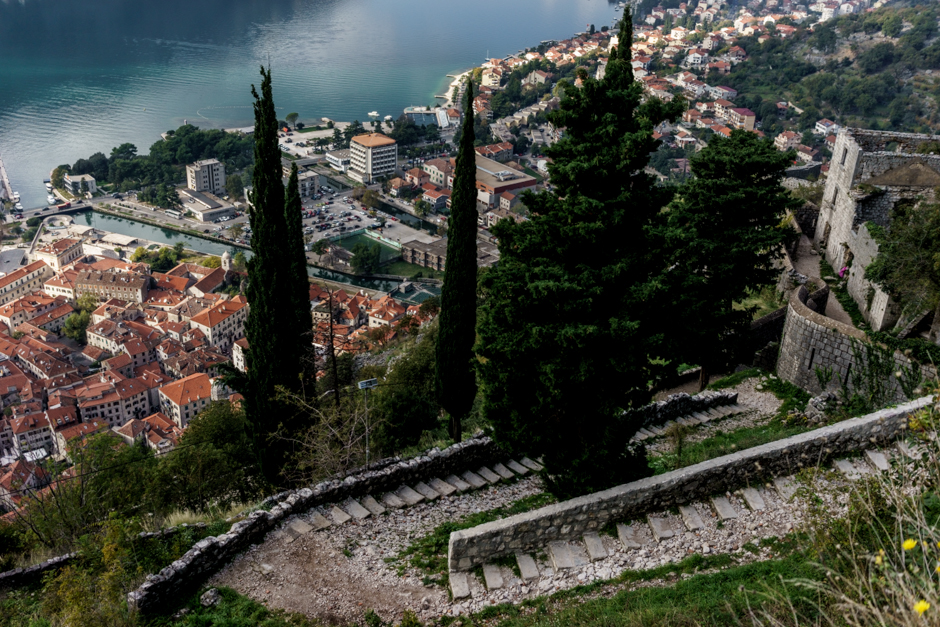 That night, the hostel put on a beer pong tournament…
But first, let me introduce you to the couple from the night before, Alejandro and Kristy. They had just finished teaching English in Korea for the last seven years and had some very fun travel stories. Alejandro is from Texas and Kristy is from Canada. We spent the next week traveling with this fun-loving couple.
Now back to beer pong, where close friendships can be made or broken. Kevin and Alejandro teamed-up on a 4-game winning streak… which somehow led to some guys with their shirts off… decorative swords coming off the walls… and a whole lot of fun shenanigans. Unfortunately, no one thought to document this night, probably a smart choice.
The following day, Alejando, Kristy, Kevin and I were on an over-night bus to Pristina, Kosovo. None of us really knew much about it…all we were told was that people in Kosovo love Americans.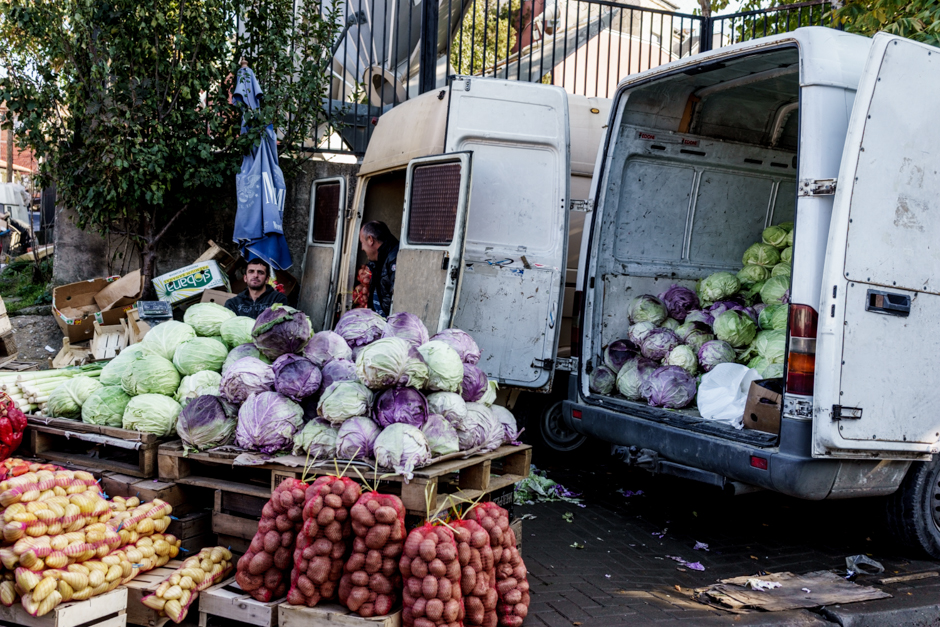 Almost immediately we could tell that there was a different feeling in Pristina. The weather was nice out (relatively, since it was still cold), which in Pristina meant that it was time for "korza." With no particular destination in mind, the locals parade down the streets in their finest clothes, the objective is to see and be seen- hanging with friends, and letting their happiness flow.
In the city's bazaar, we were greeted with enormous smiles and more positive vibes. "Where are you from?" they'd ask, "America? Thank you! Thank you so much, our friends!" As we continued our tour through the market, a towering fruit vendor gave us a huge "thumbs up" and another group of gentlemen handed us a handful oranges (coupled with a heartfelt "thank you").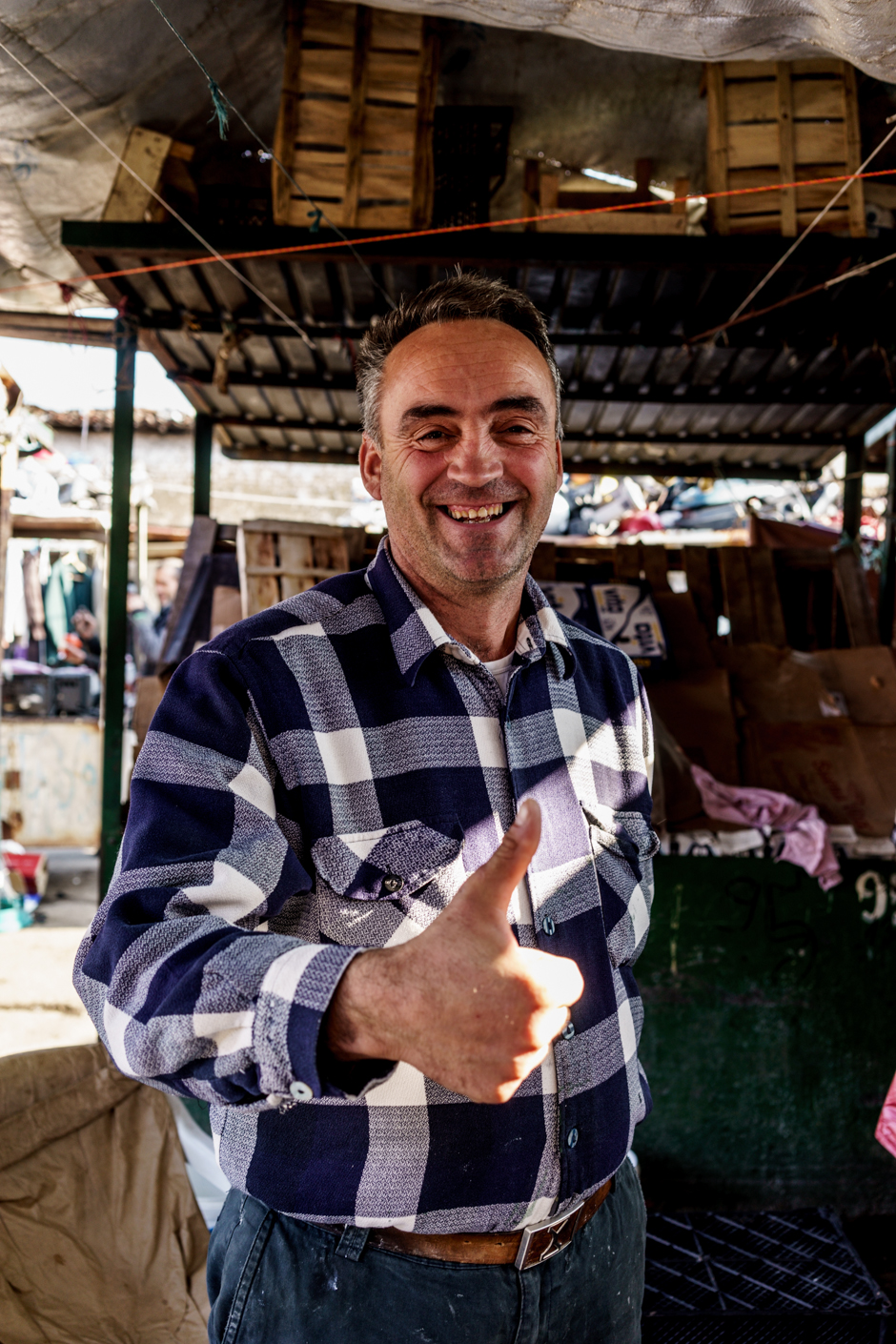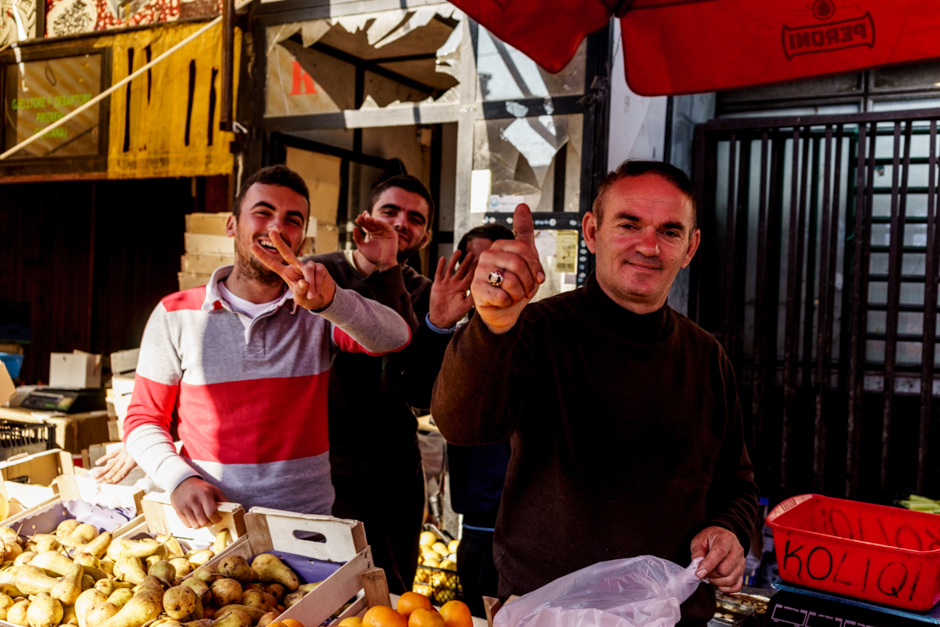 Eventually we met a meat vendor, named Mentor, who made our hearts sink as he explained to us his appreciation for his country's newfound freedom. "You guys don't know the feeling of oppression," he began, "because you were born into freedom. For us, this freedom is new, and it means everything to us. America came here and gave us our freedom, and for this we are forever grateful." He continued, "As taxpayers, it was your money that helped fund our liberty… we are forever indebted to you." He then proceeded to pack a bag full of beef jerky that he had made himself. "For you, no cost, it is the least I can do to pay you back." We tried to pay him for these goods, as we felt guilty, we personally had never done anything for this man, but he simply wouldn't accept our money. "As Americans, do know that Kosovo is your second home," he said to us, "thank you so much for helping us create it."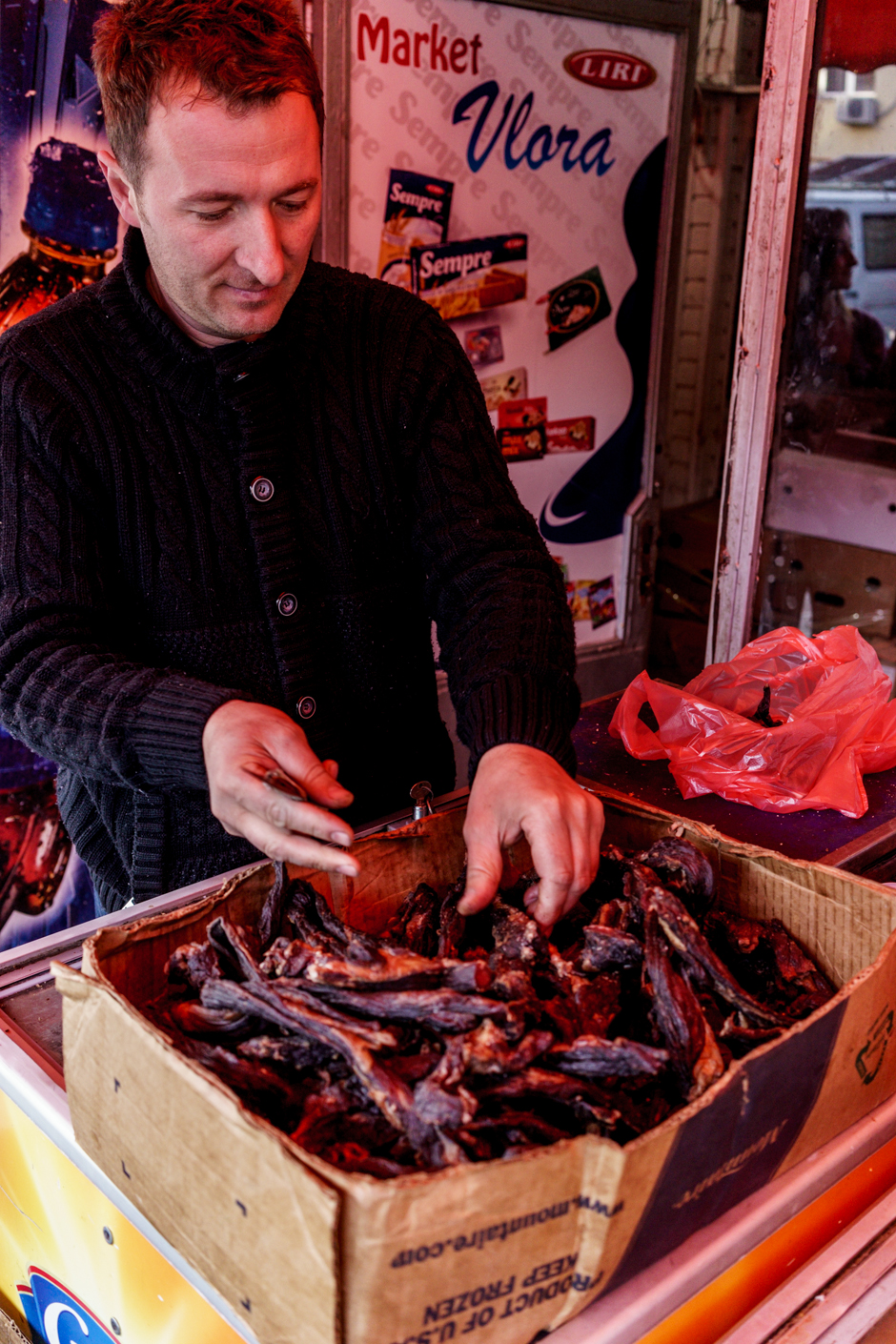 For us, it was an ongoing reminder of the most basic human rights that we, as Americans, take for granted on a daily basis. Despite our political stances on war, foreign intervention, and a slew of other topics that could get quite controversial, here in Kosovo, half way around the world, there is a society of people who are insurmountably appreciative to have the very basic element that makes living worthwhile. We only stayed a short time in Pristina, but seeing this community so happy to just be free, now that's just one of the coolest thing we've ever seen.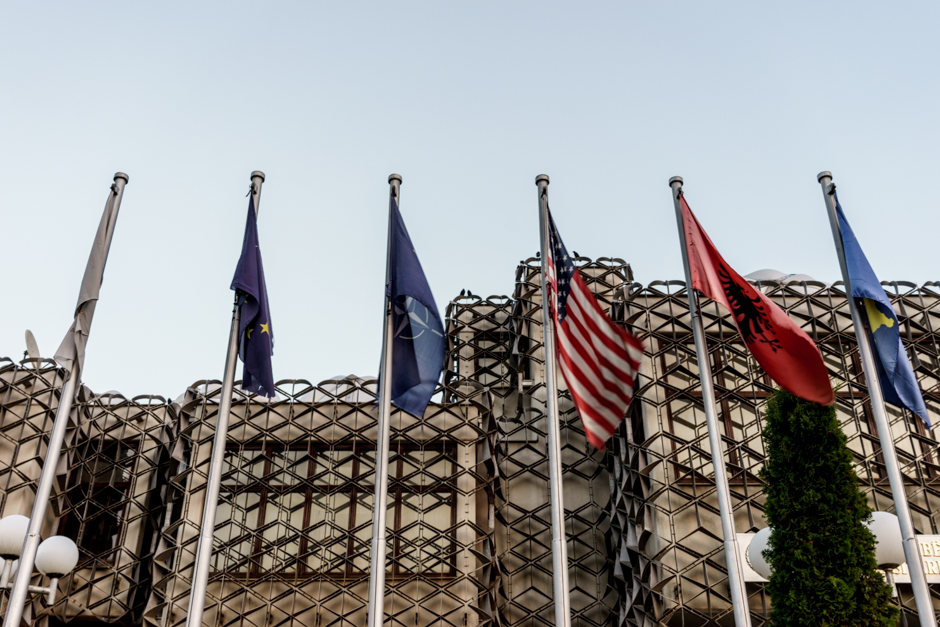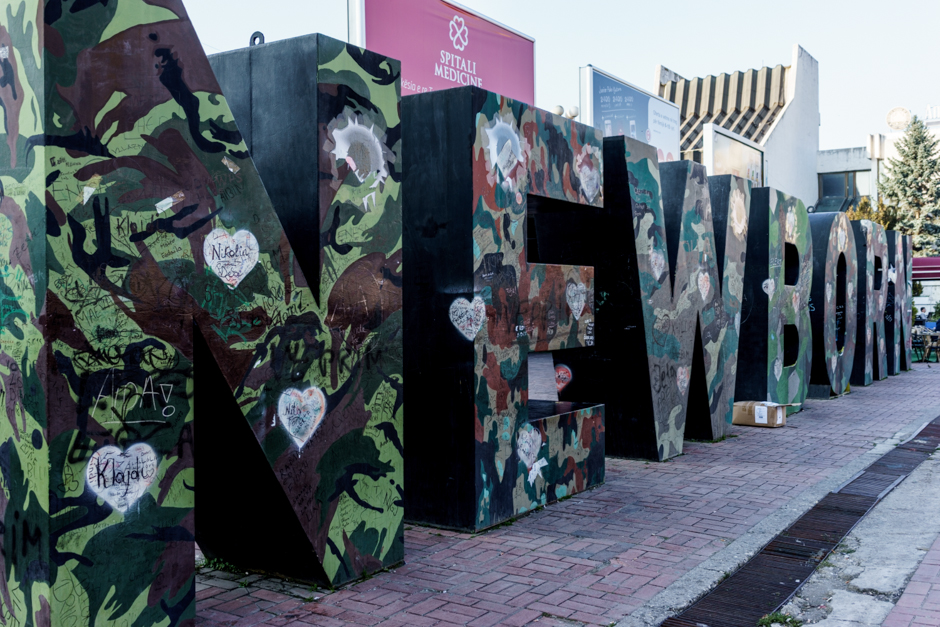 The next stop on our Balkans journey took us to Skopje, Macedonia, with Alejandro and Kristy. The history is ancient in Skopje, literally, this territory has been inhabited since 4000BC. Skopje has, at different points, been ruled by the Romans, Byzantines, the Bulgarian and Serbian Empires, and the Ottoman Turks… all before the 1400's. Even their modern history is so complex that I would need a few hundred pages to even skim the surface. So, I'll let you dive in further if you wish.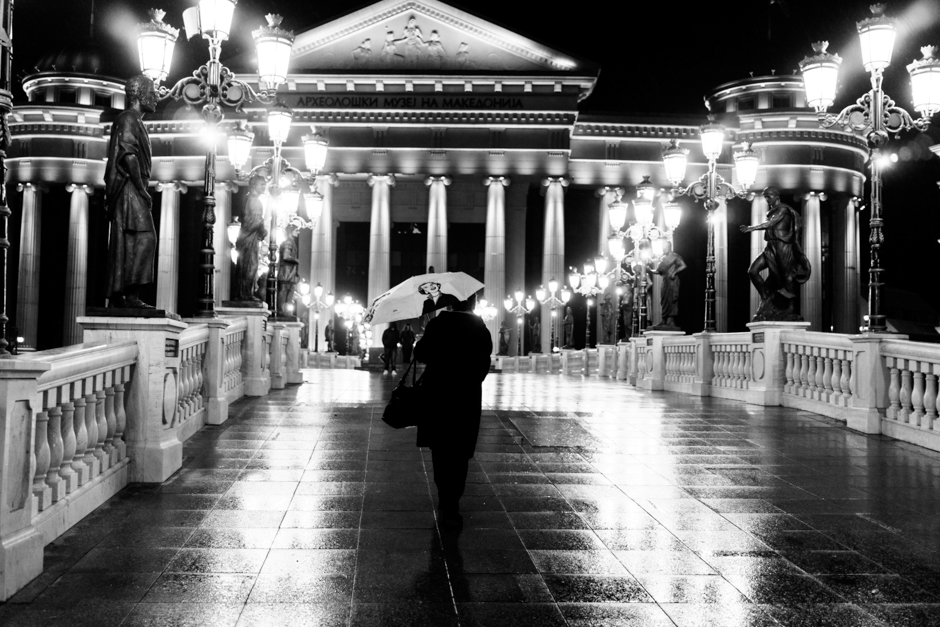 Our days consisted of exploring the streets with fascination toward the hundred, maybe thousands, of statues that lined every bridge and street in the city center.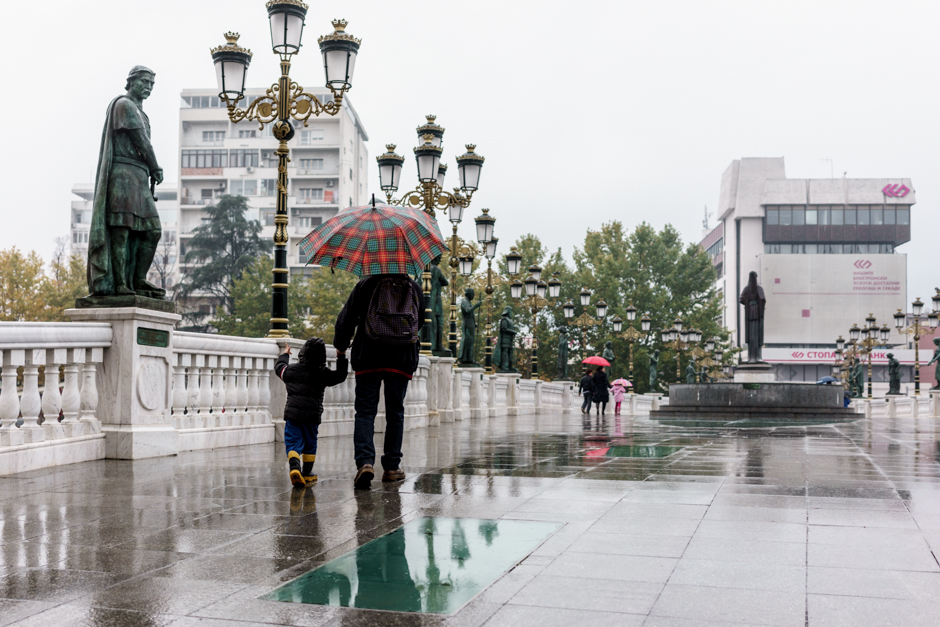 In 1963, a large earthquake destroyed approximately 80% of the city, including most of the historic buildings in the city center. In a government funded effort to rebuild and increase tourism, they started the "Skopje 2014" redevelopment project. With a large budget estimated from 80 to 500 million Euros, they have focused their efforts on making the capital more "aesthetically pleasing" by adding hundreds of statues…. big ones, small ones, skinny ones, and fat ones.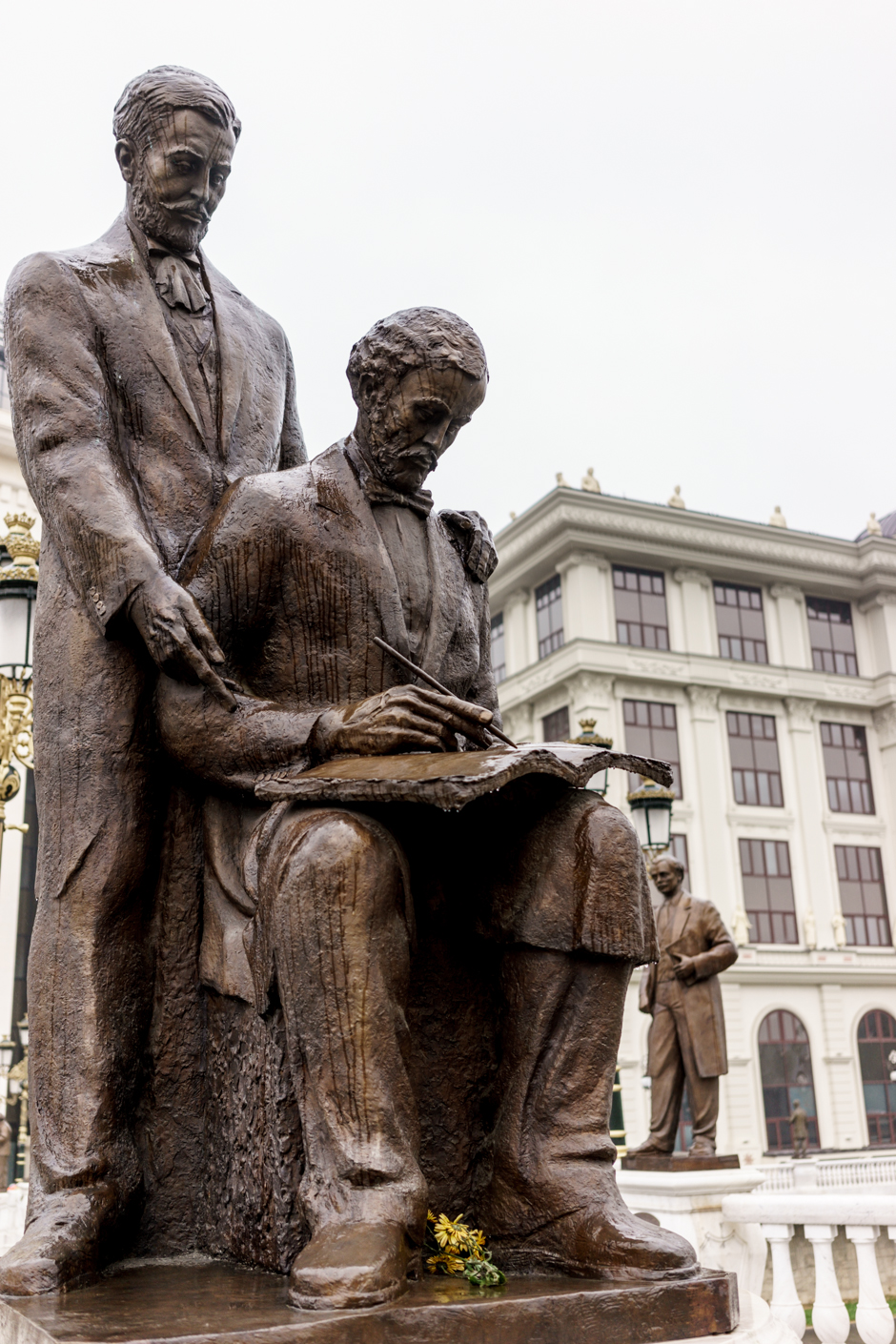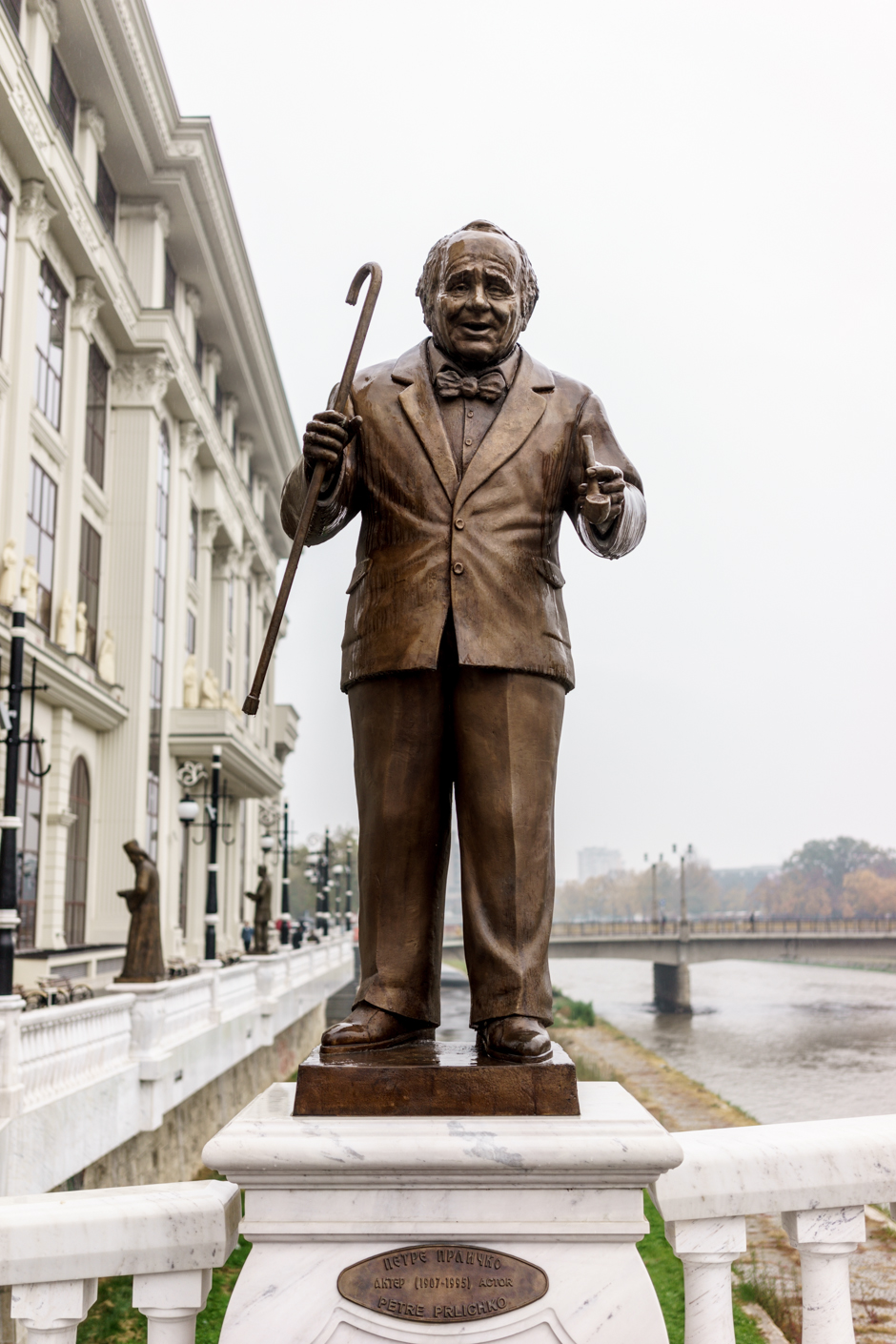 Although the statues themselves are beautiful, it gives a weird almost "Disneyland" feeling to the city center. Unfotunately, it seems staged and a bit forced.
Statues aside, we really did enjoy our time in Skopje, where upon one of the statue-covered foot bridges we stumbled into an hour-long conversation with an older Macedonian man about British and American classic rock,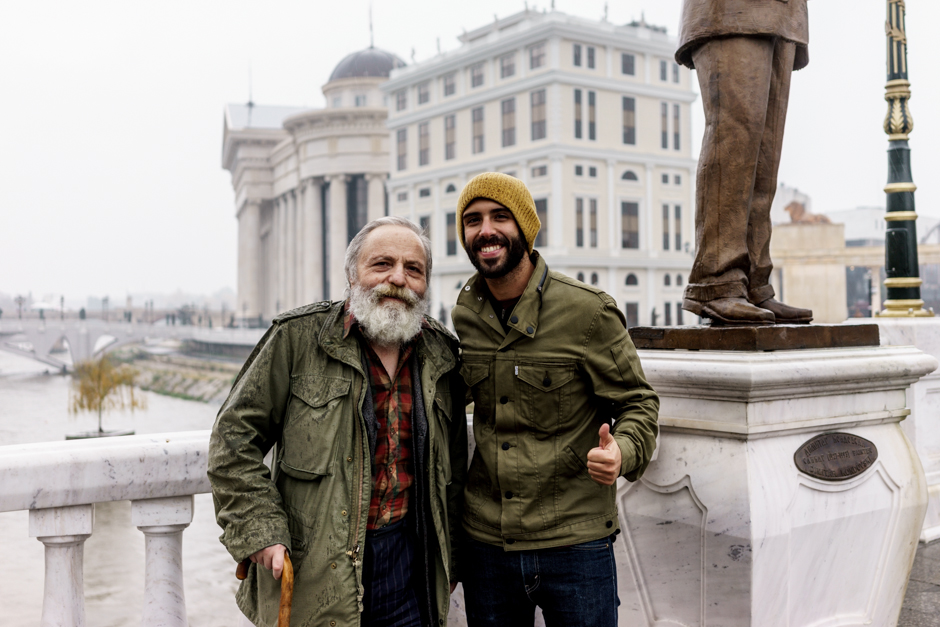 In addition, we may have found one of the best burgers in the world (second only to The Pretzel burger at The Tripel in Los Angeles).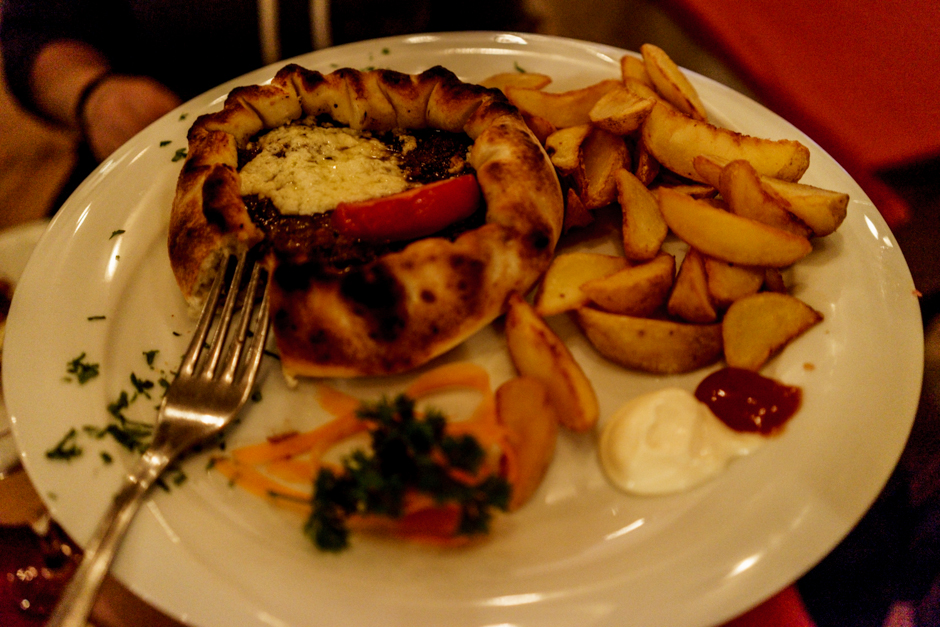 With a bit of rainy weather, we spent an afternoon in the Holocaust Memorial Center, connecting with the mournful history that plagued this area in WWII, causing Macedonia to lose approximately 98% of its Jewish population.
On our final day, wanting to get out of the city and into a bit of nature, we hopped on a quick local bus to Matka Canyon to check out the beautiful Matka lake and medieval monasteries. That night, with a ton of delicious spinach borek in our bellies, we sadly said farewell to our new friends Alejando and Kristy, who we had so much fun with over the past week. They were on their way south to Greece to visit Kristy's family and, regretfully, we couldn't visit Greece due to our expired Schengen visas.
We were off now, to Sofia, Bulgaria.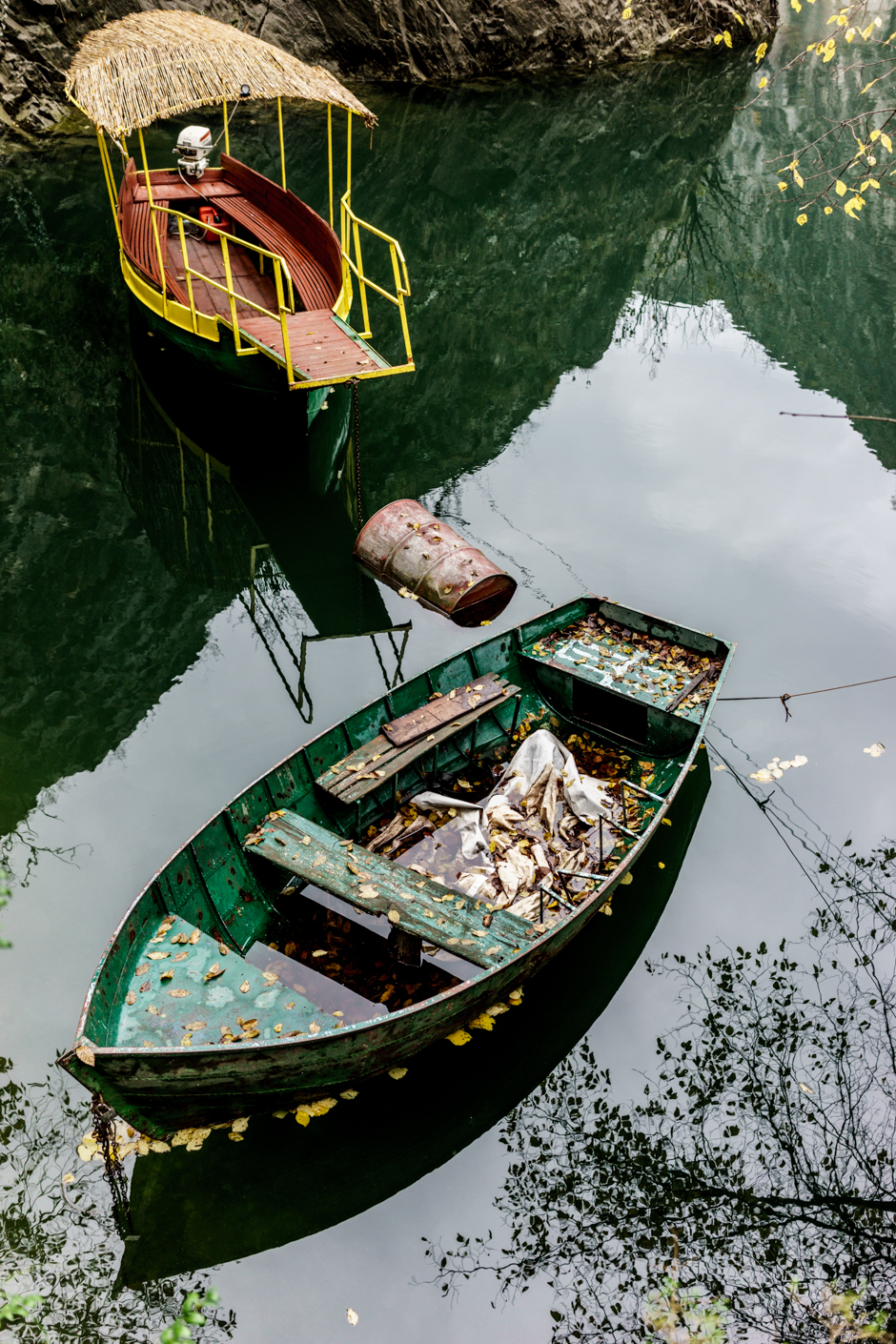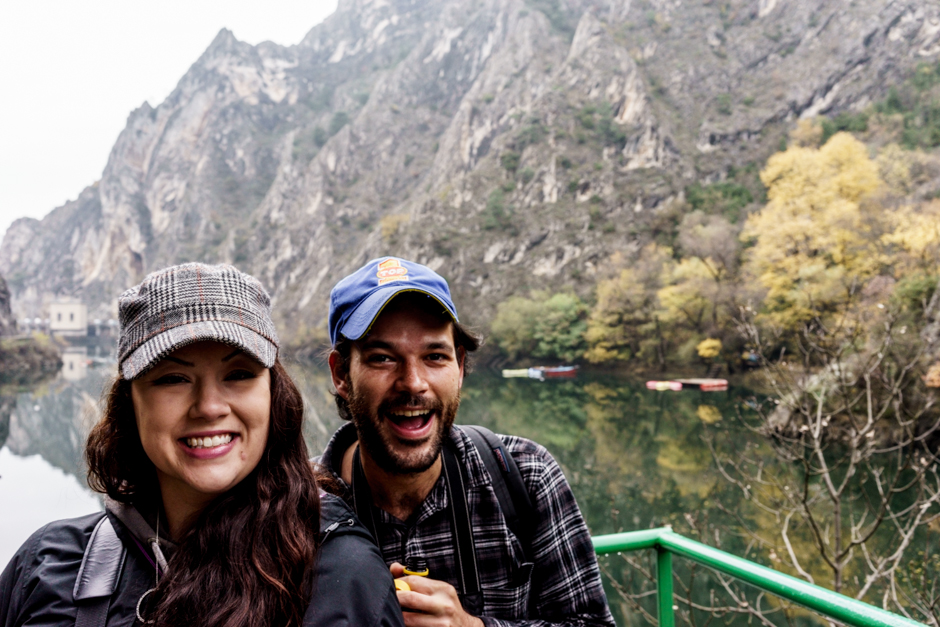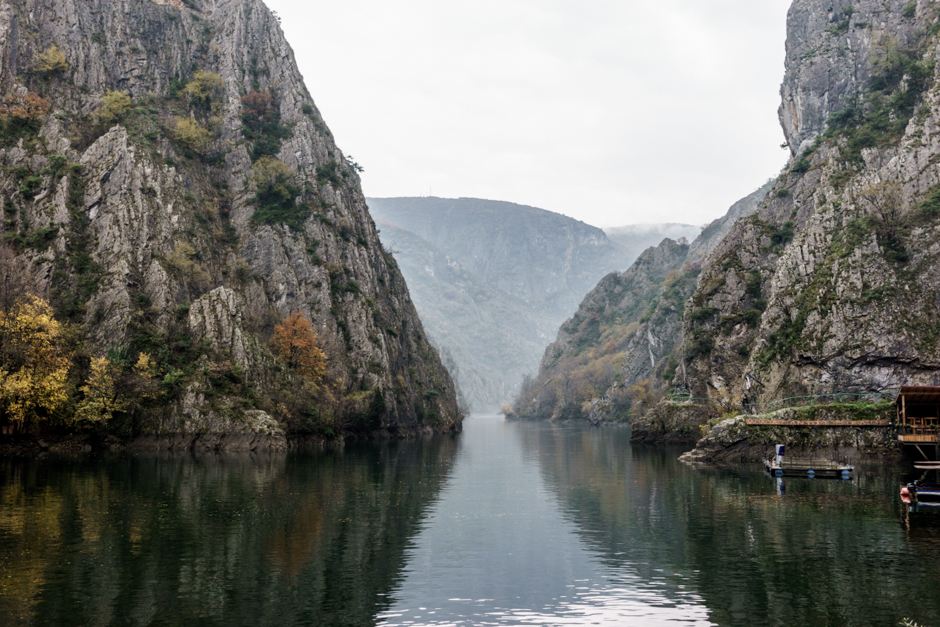 Sofia… Wonderful, rough, exciting, bohemian paradise.
We immediately fell in love with this city. To start it all off, Kevin and I were welcomed to Hostel Mostel at 7am with a shot of the local spirit, Rakia. In our opinion, this is a great way to be welcomed to any town

Still tired from our overnight bus from Skopje, we had a lazy day, catching up with Denver Mike (who we had met at our hostel back in Pristina), and making a ton of new friends in this very communal hostel (which even provided free dinner)!!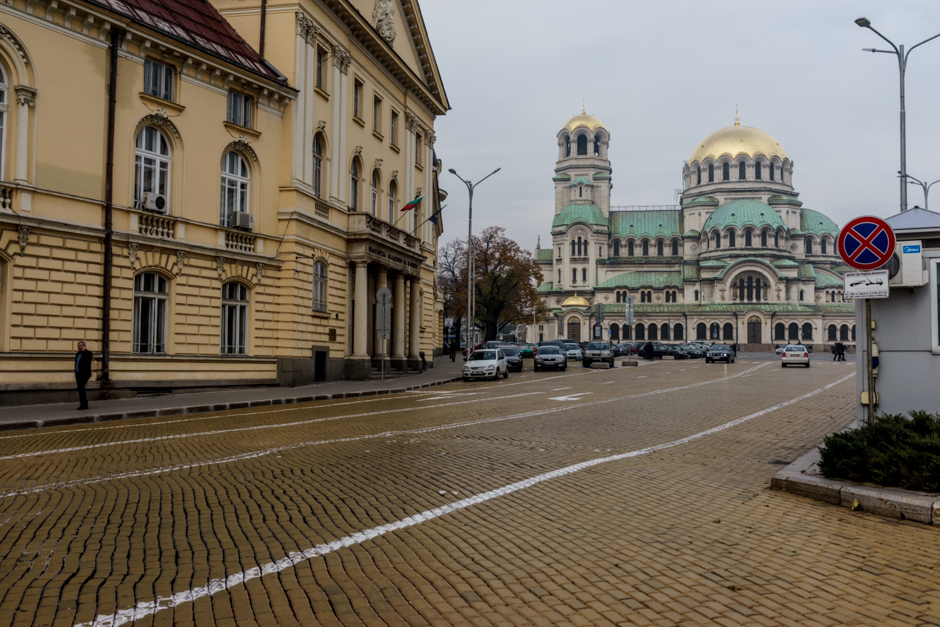 Kevin and I usually tour ourselves around cities, but a couple of new friends we made invited us to go on the Free Sofia tour with them. This tour was rich in history, diving into the rise and fall of Communism in Bulgaria and the current state of the unstable government.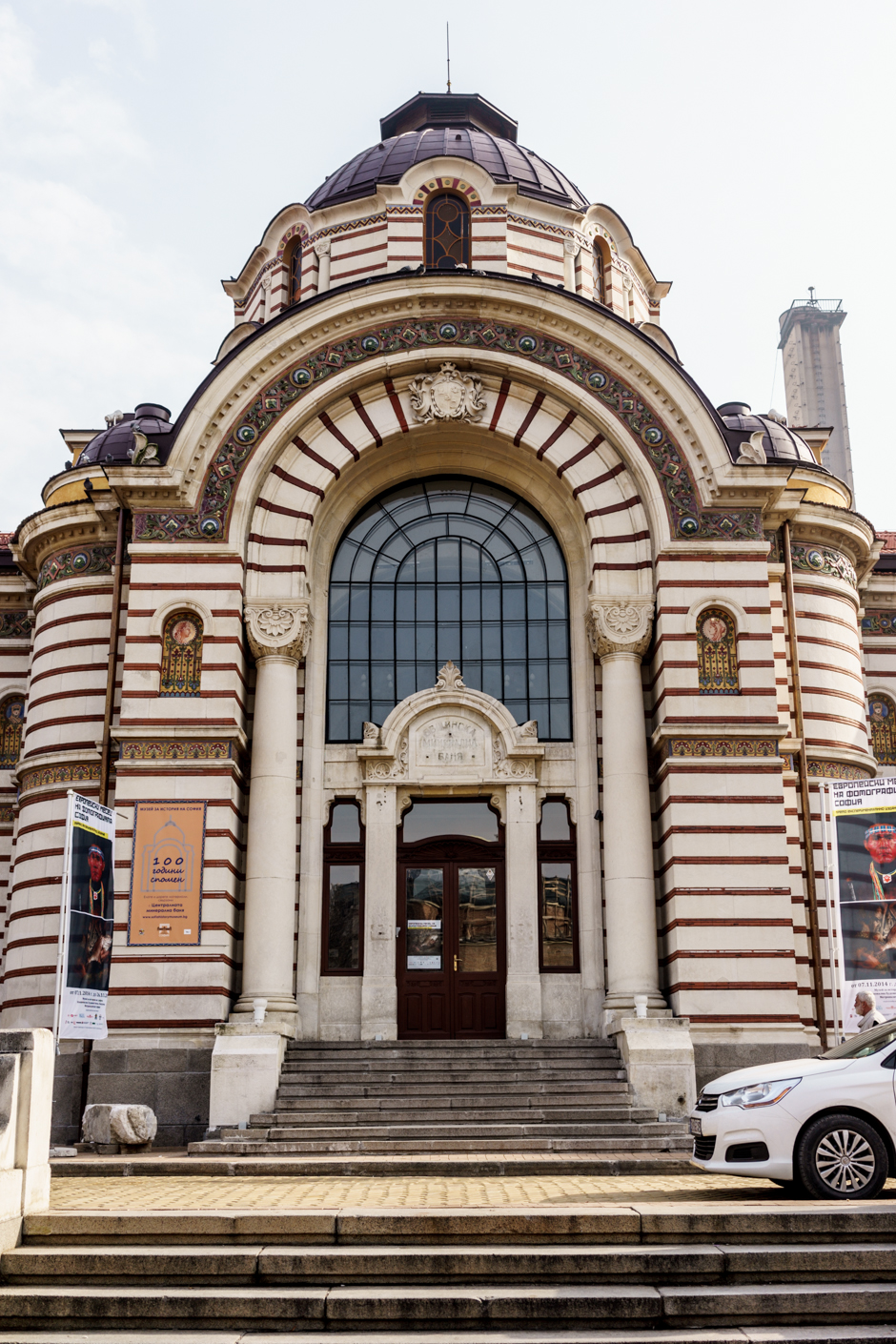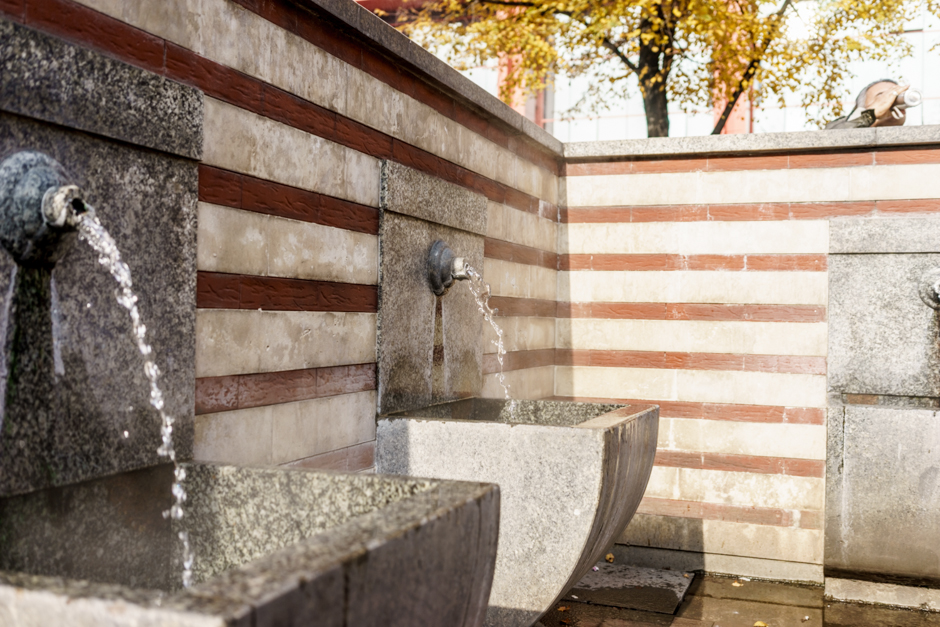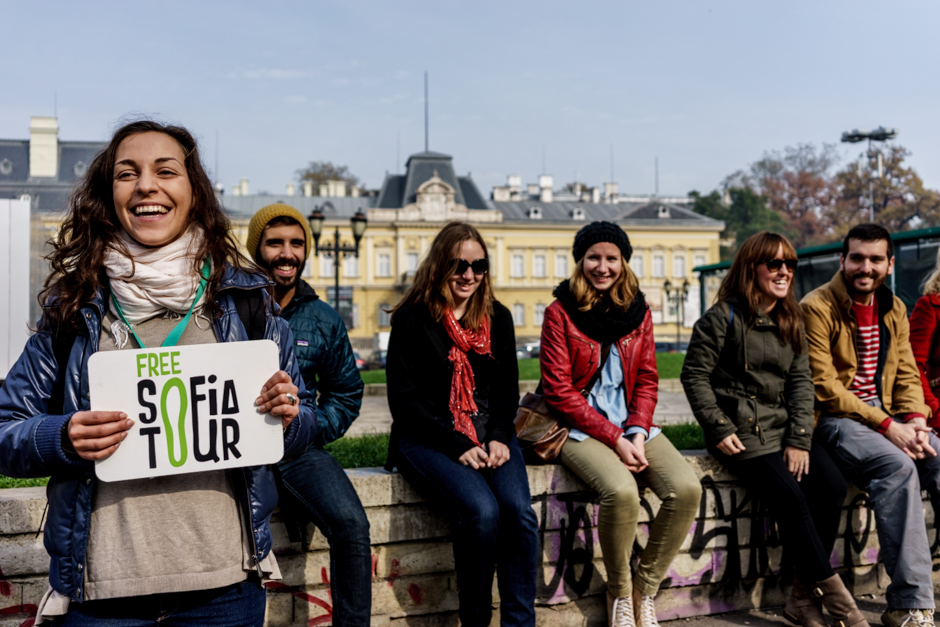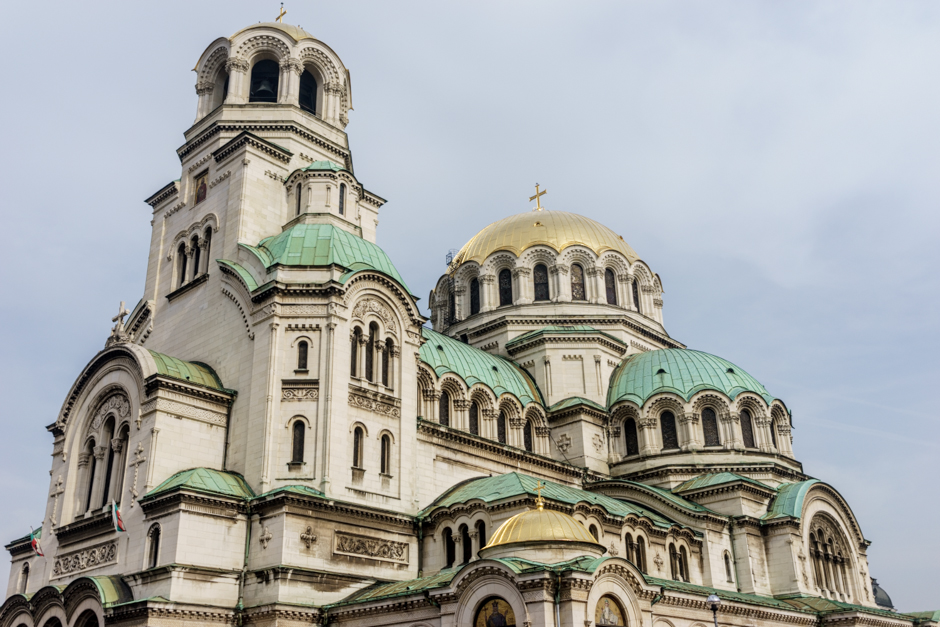 Following the Free Sofia Tour, we followed Ben, Ashley, and Katy to the Balkans Bites free FOOD tour!!! Yup, that's right, a free food tour where we made our way through Bulgarian history with food as our medium. We started at Supa Star with Tarator, Bulgarian cold cucumber soup, and a history into the importance of yogurt in the Balkan diets. Next we were off to the more "hipster," fully organic and local food of Sun Moon, where we sampled two types of kiopoolu (roasted eggplant-pepper spread) on fresh homemade bread.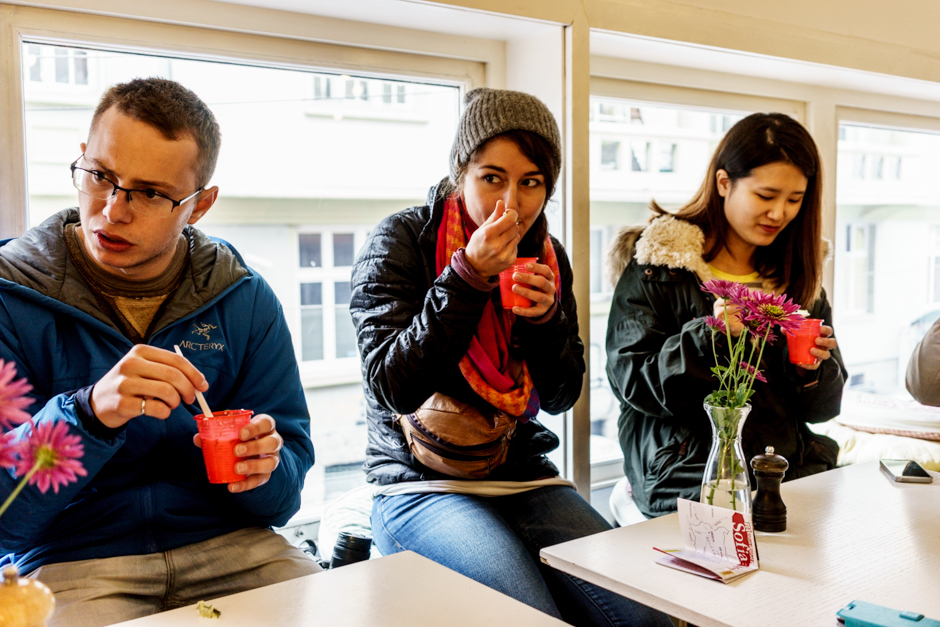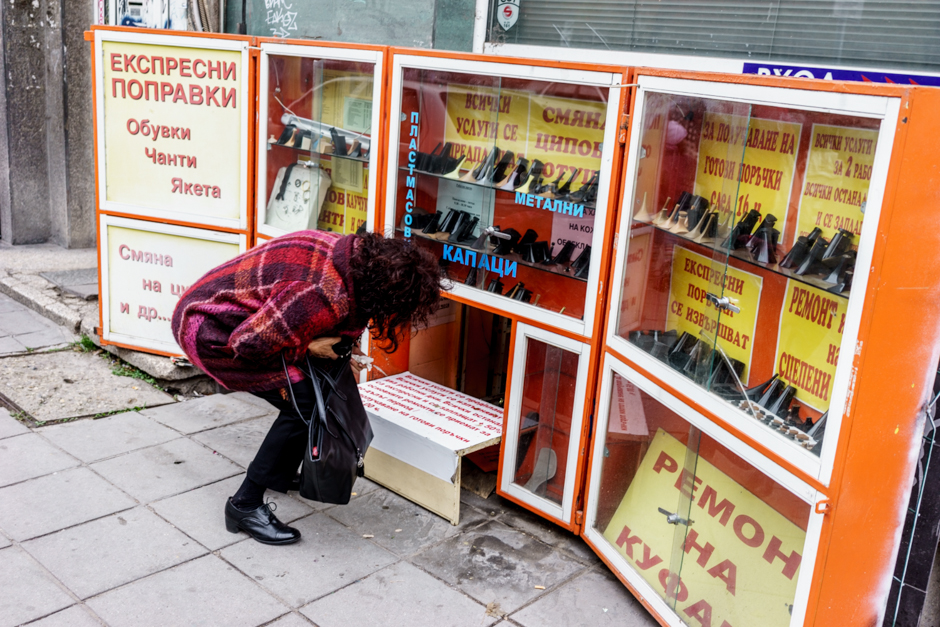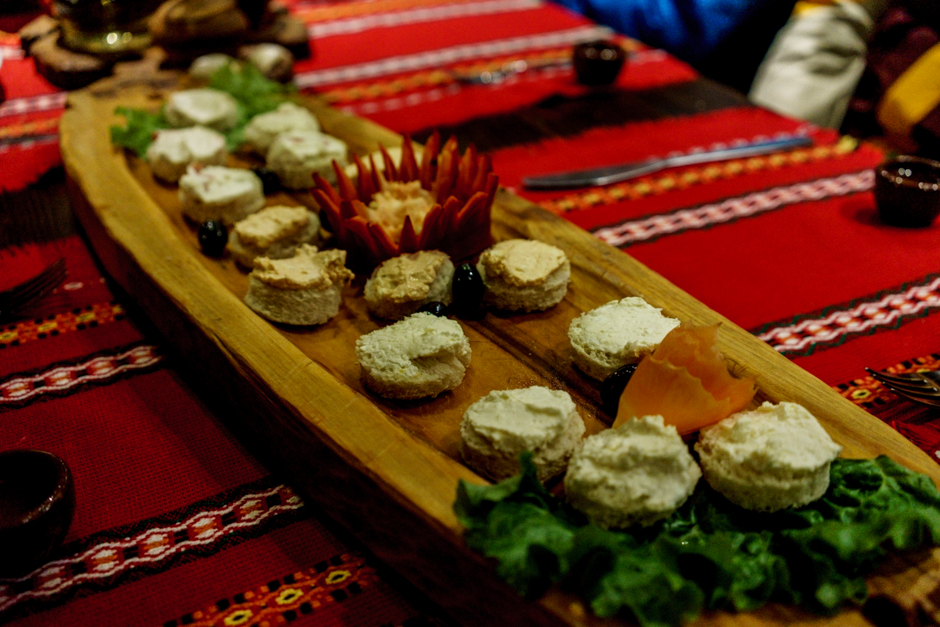 Our tour guide made a special stop at a small bakery to give us a taste of the local borek, before we visited a very traditional style restaurant with old wine casks on the wall. Here we sampled more traditional appetizers and even got a taste a delicious dessert wine from a local vineyard. Each part of the tour was cleverly related back to the history of the area and why certain foods were eaten in times of war and historical moments. Food is definitely always a highlight for me

This tour is what really connected us to the unique culture of Sofia. As we walked to each location, our guide gave us a glimpse into Sofia's art scene and introduced us to works by the "Transformers," a group of street artist commissioned by the local government to transform the city's electrical units from dull grey boxes into vibrant, lively, and thought-provoking pieces of art.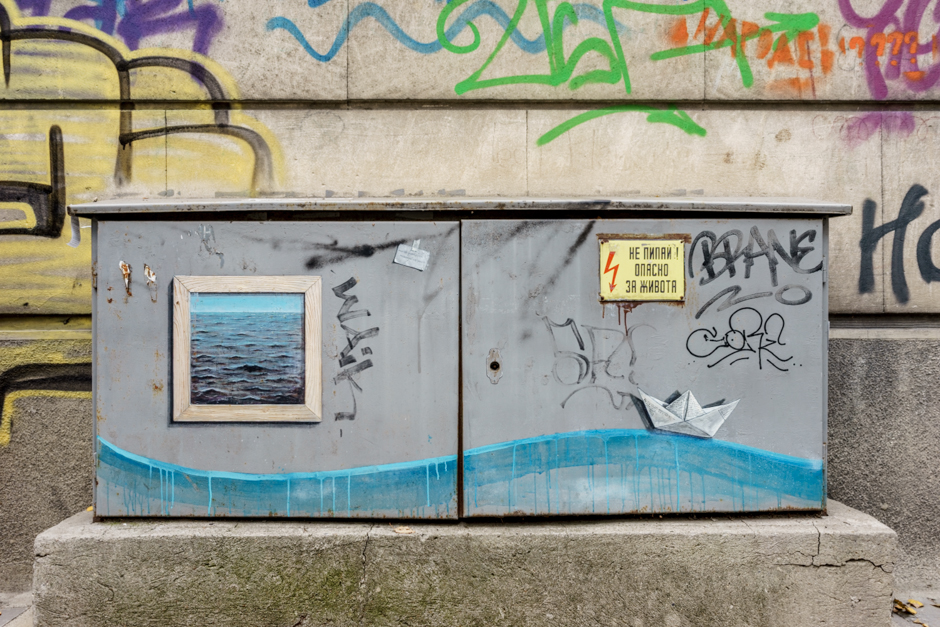 At midnight, Kevin and I found ourselves standing on a street corner of this hip Eastern European city, slightly inebriated, celebrating Kevin's 27th birthday. To our left, a fellow from Australia, to our right, a fellow from London, and across from us a young lady from Hong Kong. We toasted with a $2 two-litter bottle of beer as the clock struck 12, then roamed the city streets in search of a late-night snack. Meeting a couple of locals along the way.
In the morning, as Kevin walked into the hostel lobby for breakfast, the staff gifted him an old sock and a Tootsie-Roll pop. Then, a Korean girl handed him a note that read "Happy Birthday!" in Korean. After this, we utilized a thoughtful donation from Alejandro & Kristy and experienced an Escape Room (google it) with Ashley, Ben, Katy, and Denver Mike. So amazingly fun!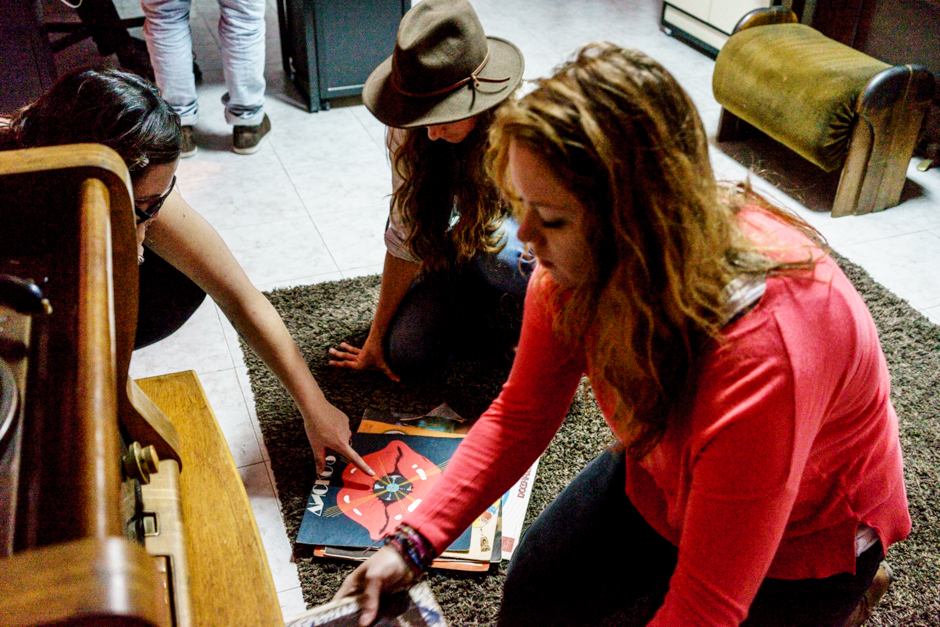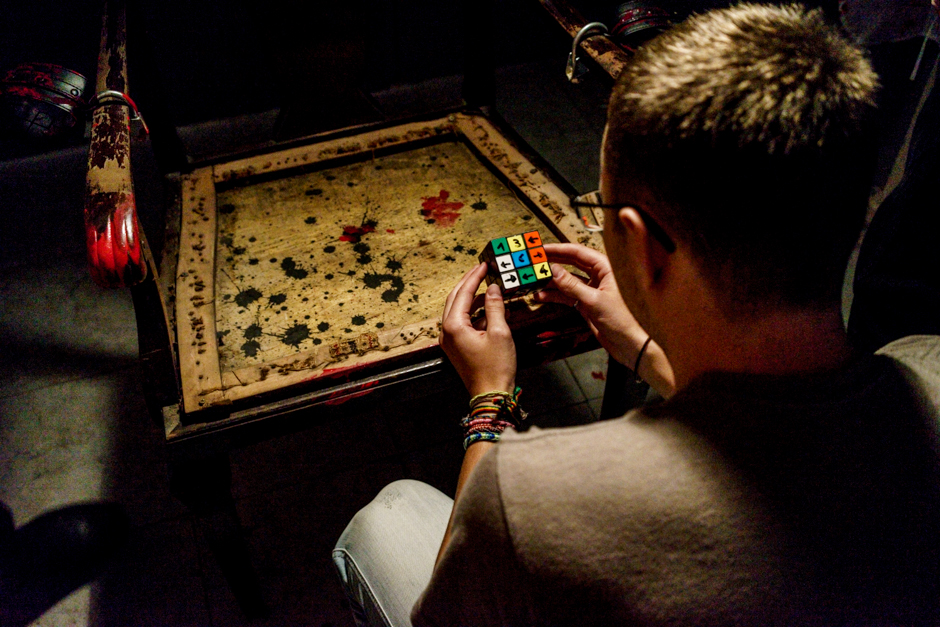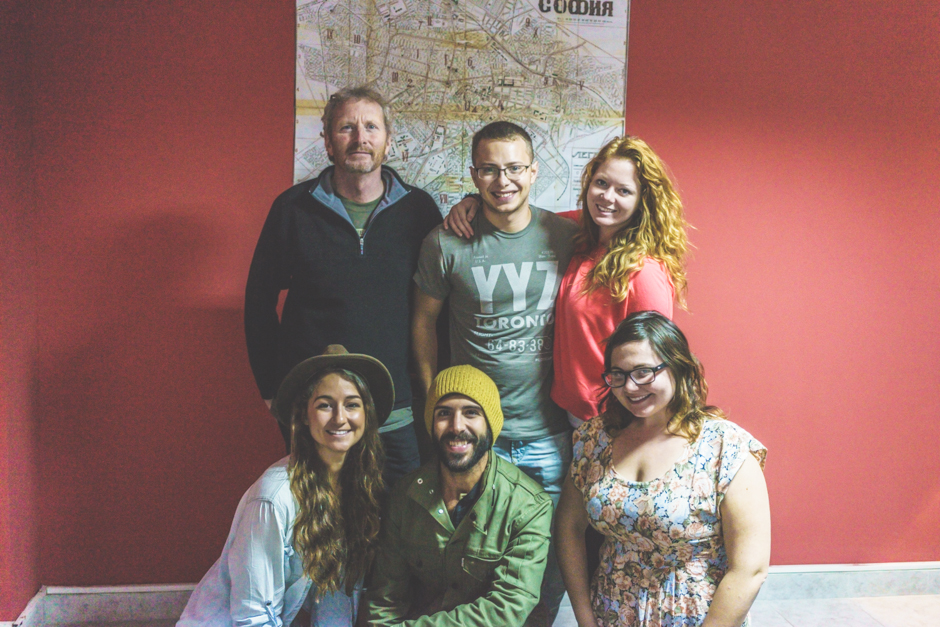 Upon arrival back to the hostel, we met a group of ladies from Cuba who were traveling, performing song and dance around Eastern Europe. One of them kindly played Kevin the "Happy Birthday" song on the flute. Meanwhile, I had snuck off to the local bakery to get some sweet treats with which to suprise Kevin. I started with a birthday cupcake in the afternoon and had the entire hostel sing to him.  After devouring the delicious cupcake, we went out and consumed a collective 4,000 grams of Chinese food (for $5 peer person) with our new friends Marco and Katy. Finally, while Kevin was sipping beer in the hostel with Denver Mike, I surprised him once again with a big birthday cake and had about 30 people in the hostel living room sing to him once again. It was pretty fun to embarrass him a bit 😉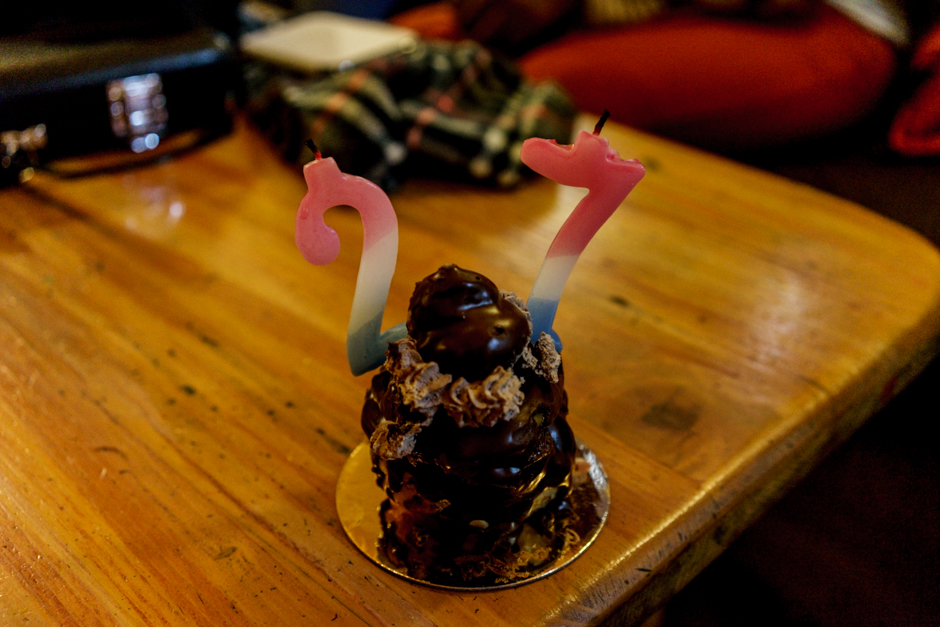 While it can be a little hard sometimes to celebrate holidays away from home, away from our friends and family, we truly felt the love from those new friends around us in Sofia, making Kevin's 27th birthday one of the best and most memorable.
After fully enjoying Sofia, and with a bit of sadness to be leaving, that night we hopped on a bus headed for Turkey.
As we waited for 3 hours outside the bus at the Bulgarian-Turkish border, we reflected on our amazing time spent in Eastern Europe, the memorable friends we made along the way, and the gratefulness in our hearts for the freedom with which we were both born.
The history in the Balkans dates back ages, but the consequences of its recent conflicts are still very new and raw. Although there are apparent disagreements with the various countries in this region to date, they are moving forward into a new post-communist chapter. The people are living in countries with new names, newfound freedoms, and an appreciation for the most basic elements of human life. There is still plenty of work to be done here, but we felt nothing but kindness from everyone that we met along the way.
||| Thanks for reading! If you'd like to see more photos from our journey through Eastern Europe, click here. |||