It was a late Saturday night as we walked across the large platform and onto the dimly-lit cruise ship. For the next twenty hours we'd be crossing the Mediterranean Sea, on our way to Rome.
For us, the big countdown had begun. After spending a month and a half crossing France and Northern Spain on bicycles, and another month making our way around Spain and Morocco, we were only weeks from the end of our 90-day Schengen Visas.
For those unfamiliar with this rule, foreigners are allowed 90 days in the Schengen Area of the European Union before they must exit for 90 days. Or better put, you're allowed 90 days in the Schengen Area, every 180 days.
After reading a mixed slew of both positive and negative reviews on the enforcement of this law, and after reading a few forums discussing the potential consequences of overstaying the visa (€500-€5,000 fine, banment from the EU, deportation, etc.), we decided to abide by this rule.
There was so much left to see, yet so little time.
We spent almost an entire day crossing the sea- sleeping, working on our blog, and editing photos.
Twenty hours later, our race began in the port town of Civitavecchia, about an hour train ride from Rome. Upon arrival, we hurried to the train station to board the earliest train into Rome. It was late at this point, around 9pm.
Once we purchased our tickets, we scurried to the platform, missing our train by only seconds.
The next one wouldn't be arriving for another hour.
We sat in the dark, on the lonely platform, until the train finally arrived. We were off to Rome, and the day itself was almost over.
On the train that night we met a Colombian couple, who, like us, had no idea where they'd be staying for the night. I spent the hour ride looking through pages of Hostelworld, Airbnb, and Booking.com offerings, quickly realizing that our stay in Rome was going to be a pricey one.
Cell service was spotty on the ride, and once we arrived, we still had no accommodation plans. Emily and I decided we would sleep in the train station this night, and wait till dawn before continuing our search. Our new friends, however, had a better idea. They were willing to split a room with us for the night, making an affordable evening for everyone.
On Booking.com I came across a few hotels just across from the train station. The area was dirty and run-down, with late-night trolls patrolling the streets and the feel of eerie in the air. We'd only be here a few hours, we told ourselves, and quickly checked in to our hotel.
Eventually finding out that our room was in a different location, the hotel clerk walked us to our building down the street. On the walk she warned us of the area and advised against going out for a late-night bite to eat. Then, coincidentally, as she opened the door to the building, two men ran inside. They flew down a flight of stairs and hid behind the elevator, conversing in a tongue that neither our Italian-speaking hostess nor us could understand.
"Where the hell are we?" we each thought, as the men remained behind the elevator and we rode up to our room.
Once in our room, safely, our hostess called for an escort back to her building, and we were off to bed.
Welcome to Rome.
The next morning Emily and I awoke, and having found a suitable place to stay for the next 3 days, we walked across the city to the neighborhood of Trastevere. Here, in Trastevere, we would be staying at Together, a community house of long-term and short-term residents aimed at inspiring, nurturing, and developing big ideas and progressive projects.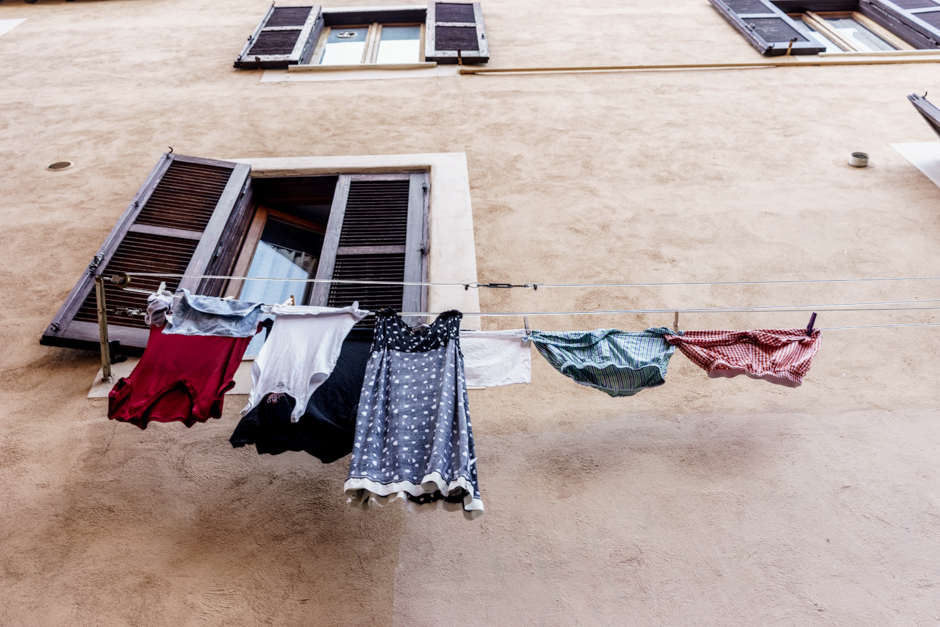 With this as our home-base, we spent the next few days exploring the historical mecca that is Rome. From the Colosseum and the Pantheon, to Vatican City and the Spanish Steps, we walked our way through every single (almost, not even close) little alley-way that the city had to offer.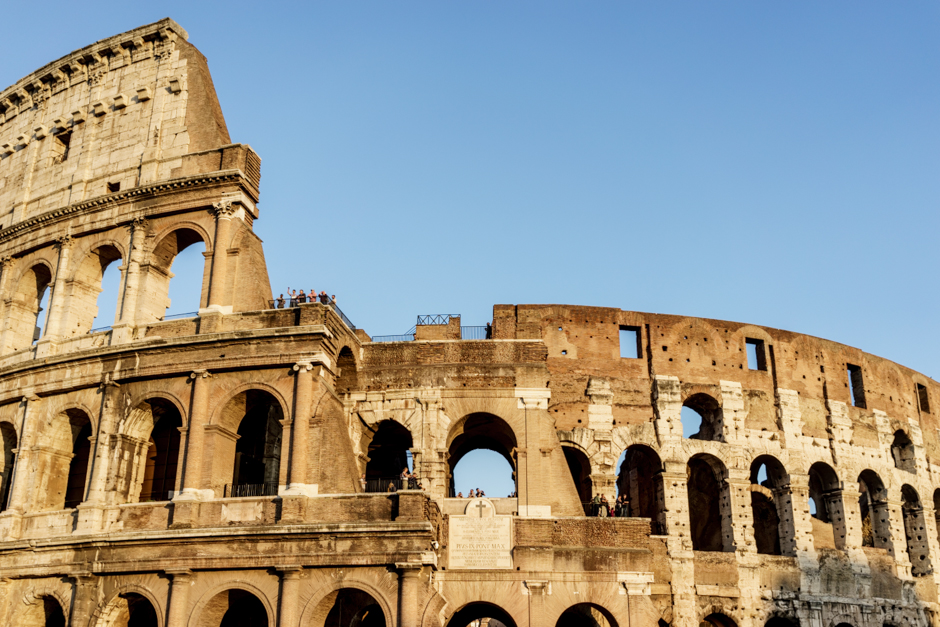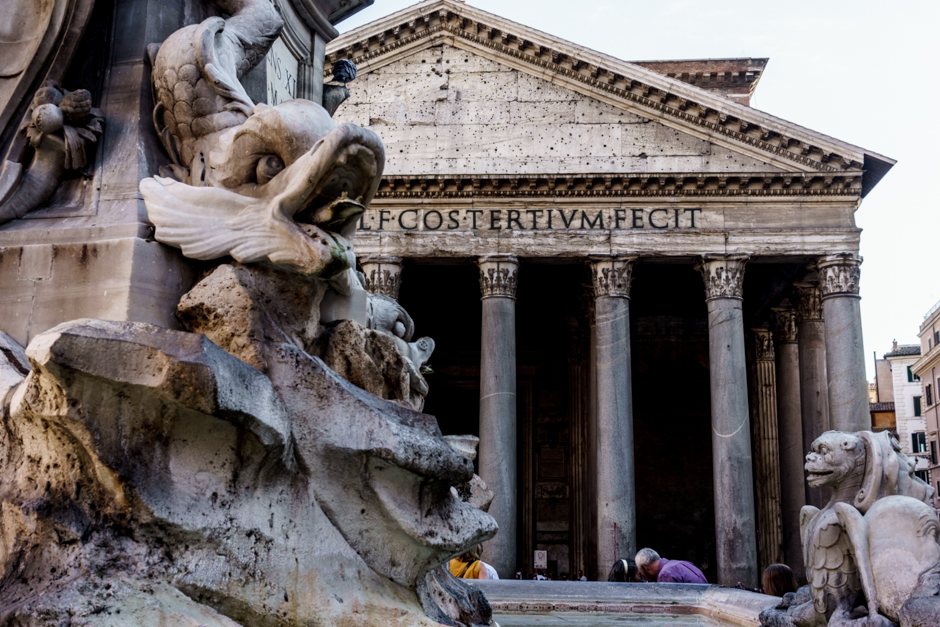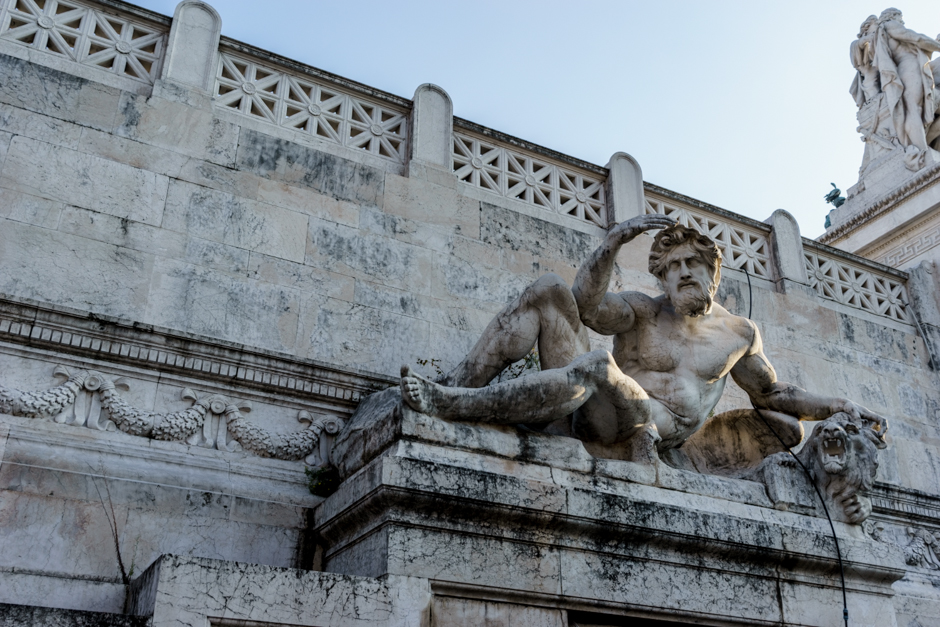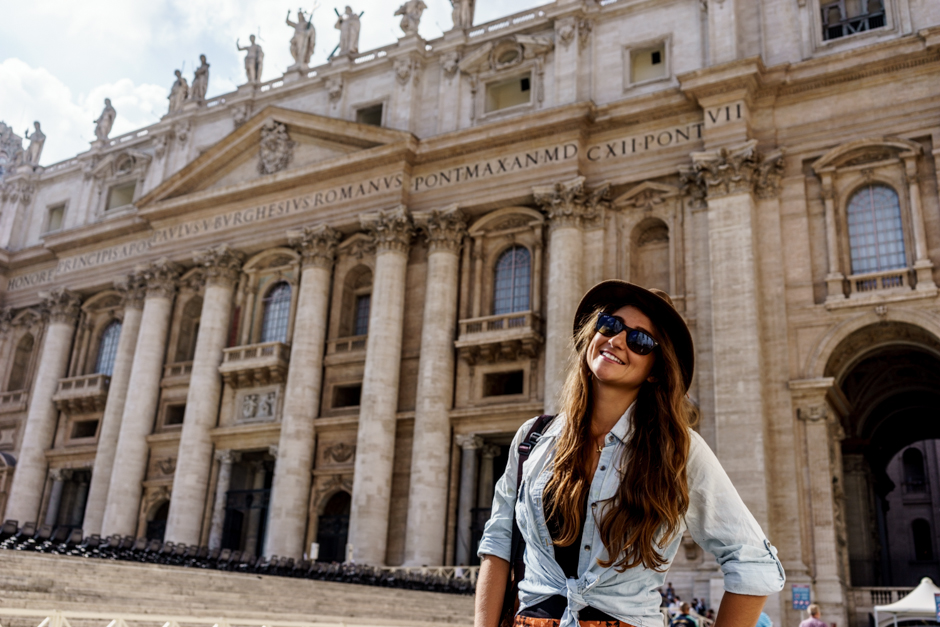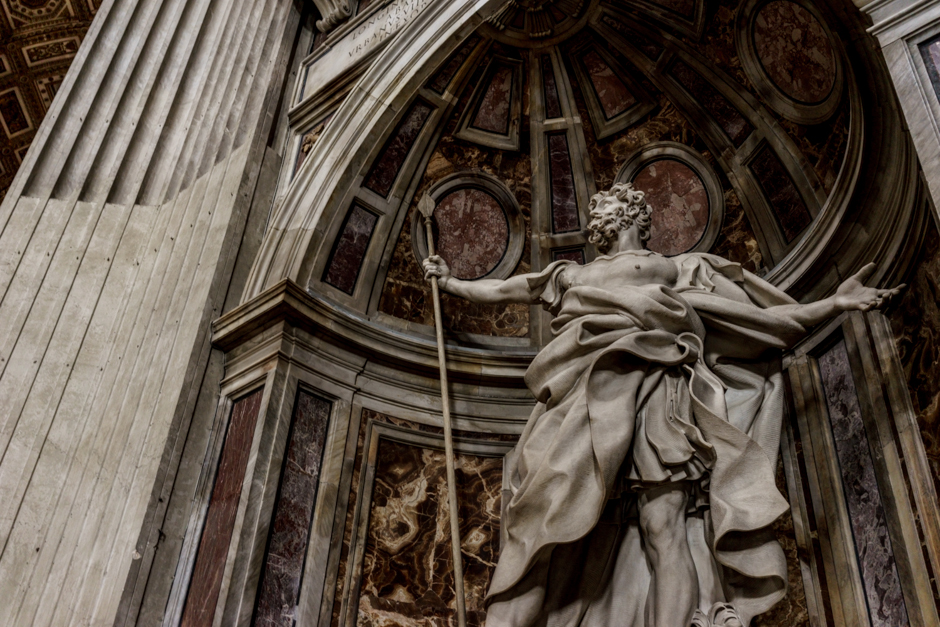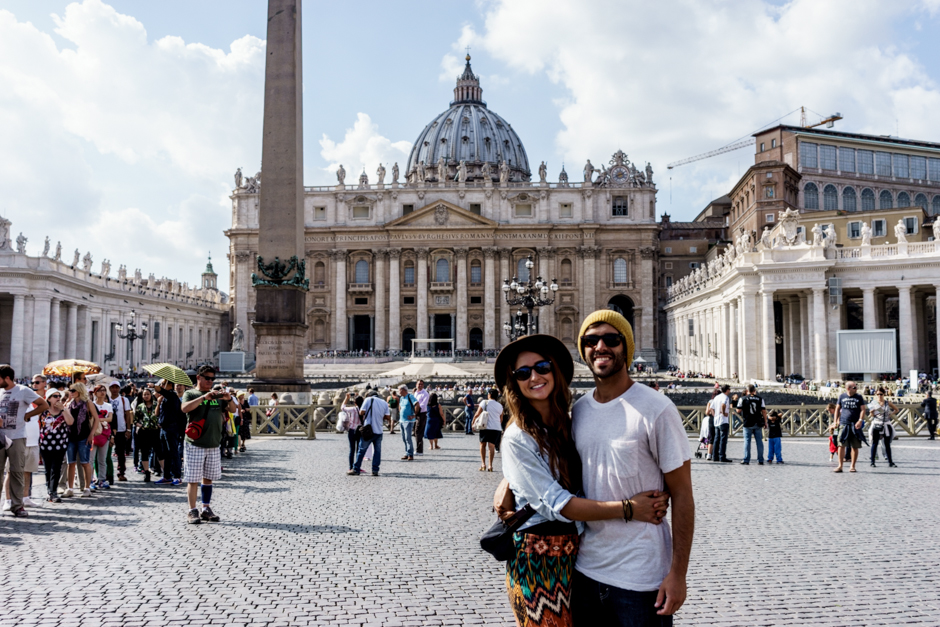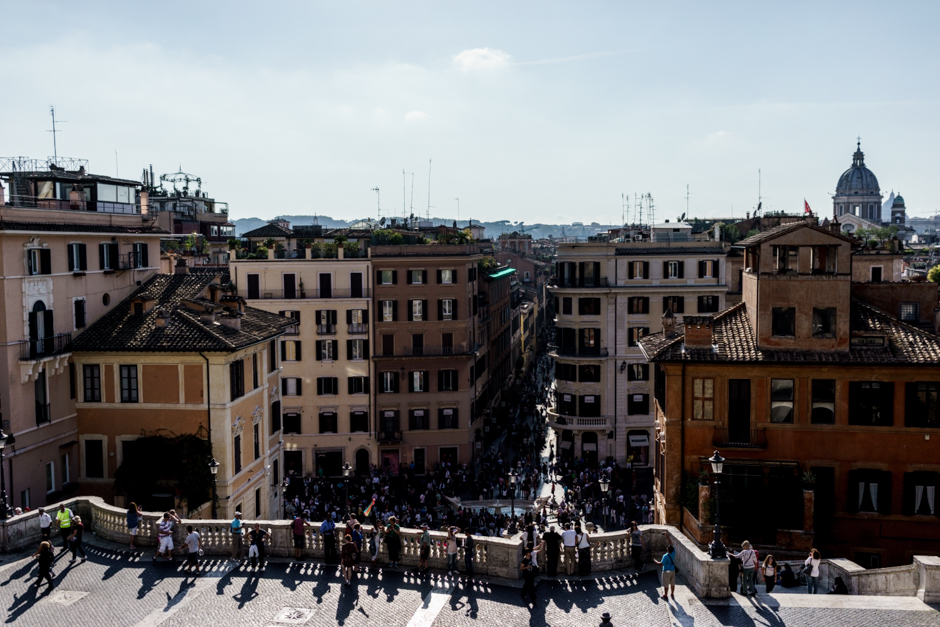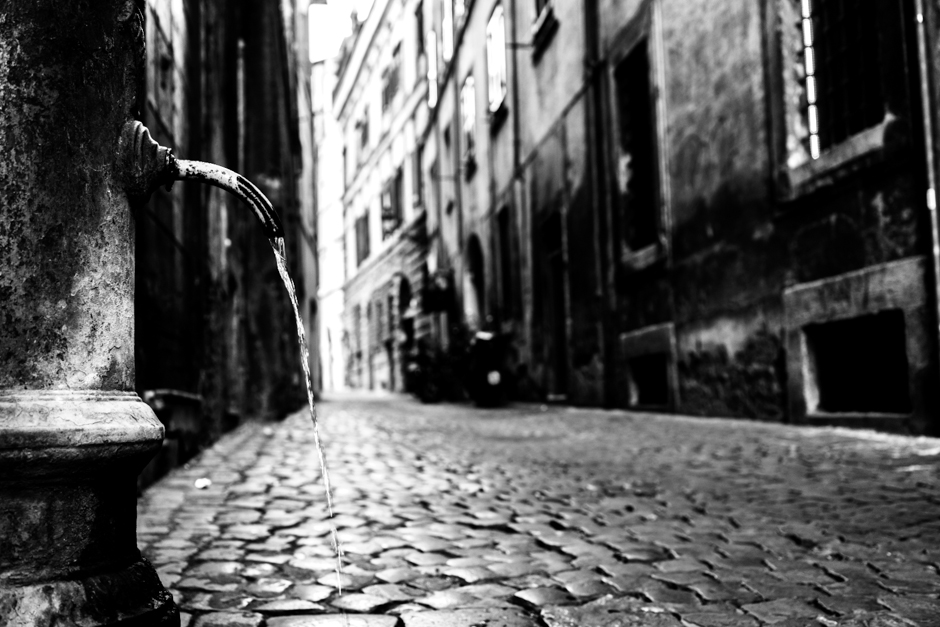 Our favorite areas included our quaint neighborhood of Trastevere and the arty community of Monti.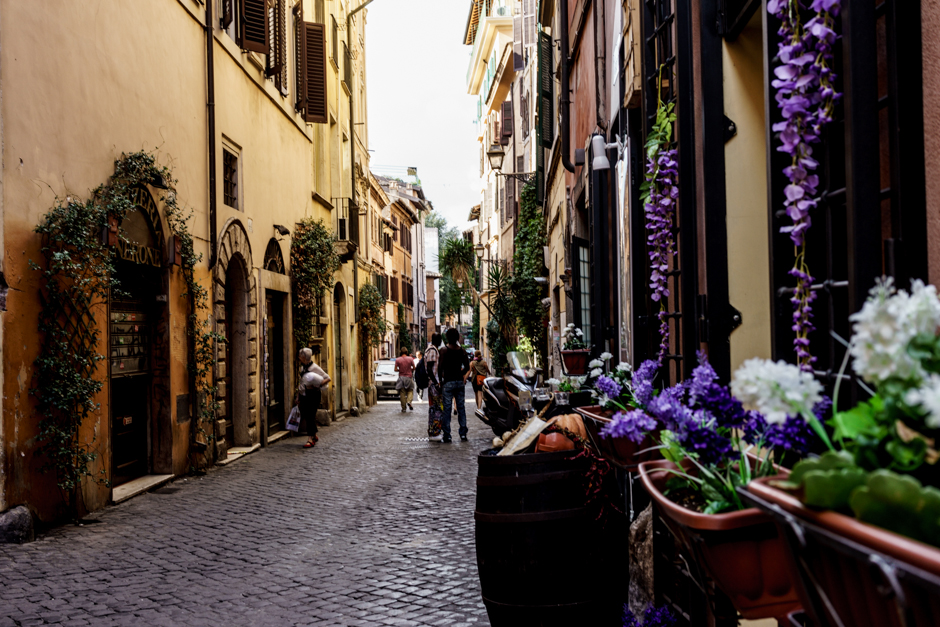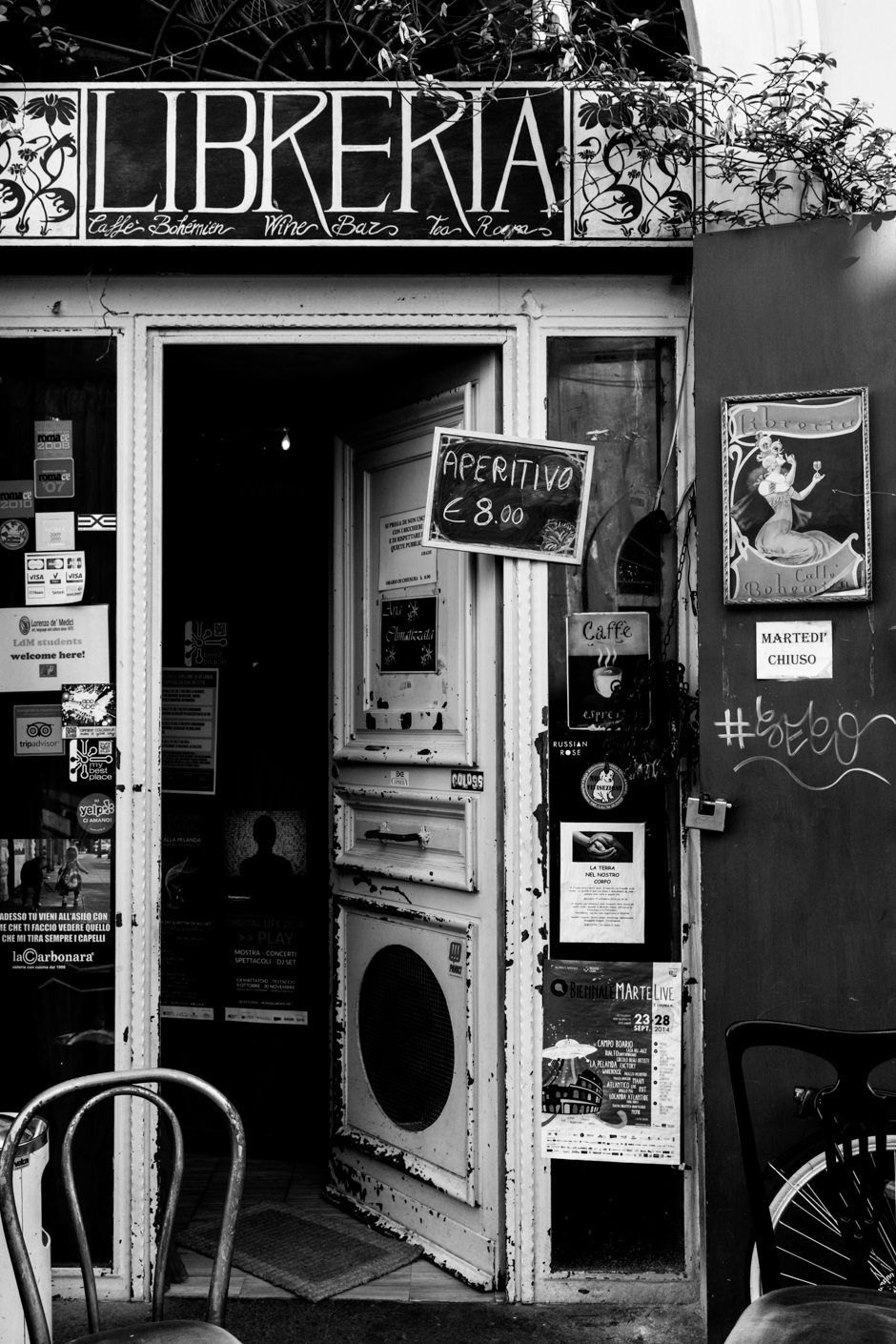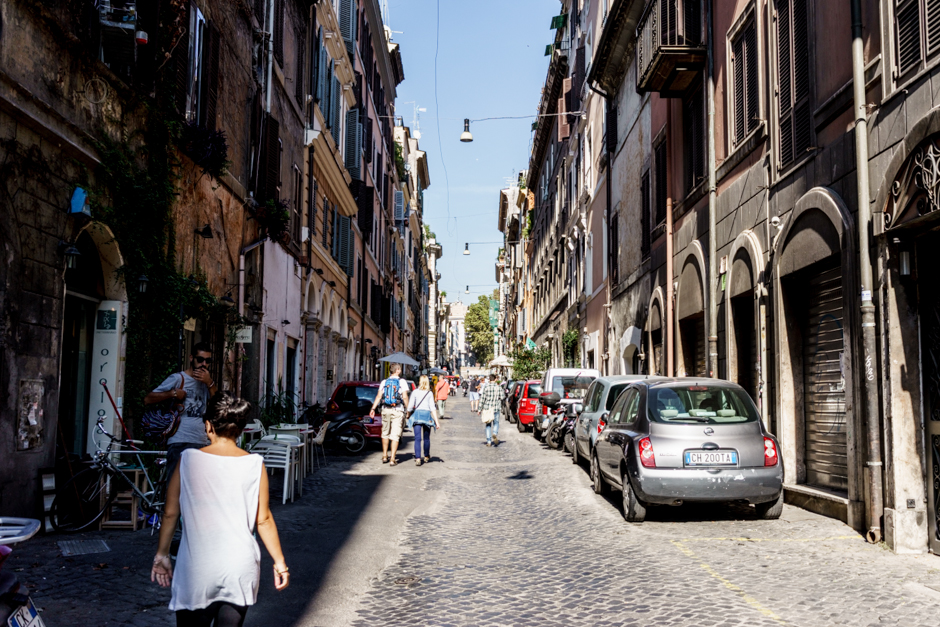 As for sights, the Torre Argentina Cat Sanctuary took the cake as Rome's most unique and heartwarming attraction.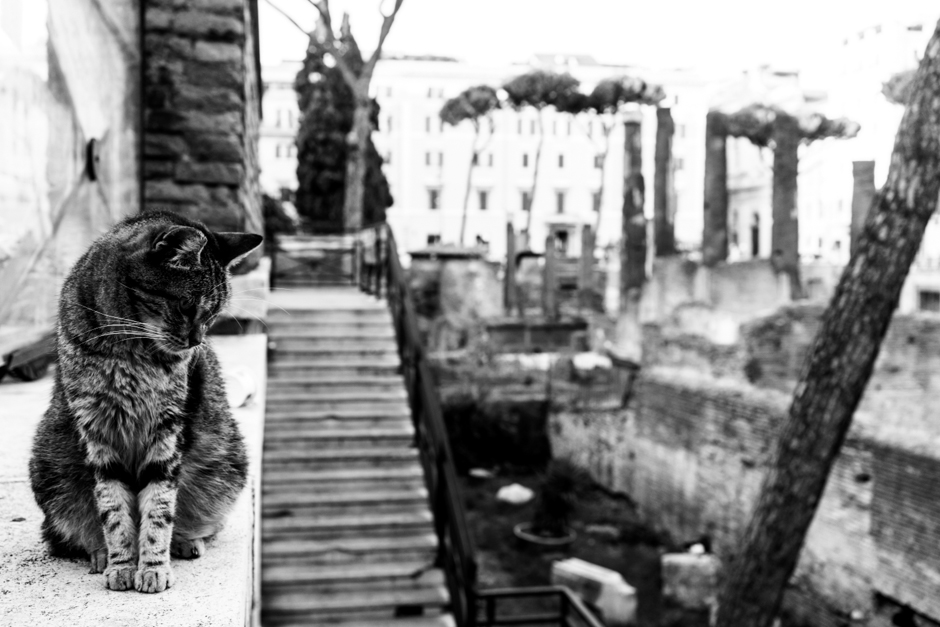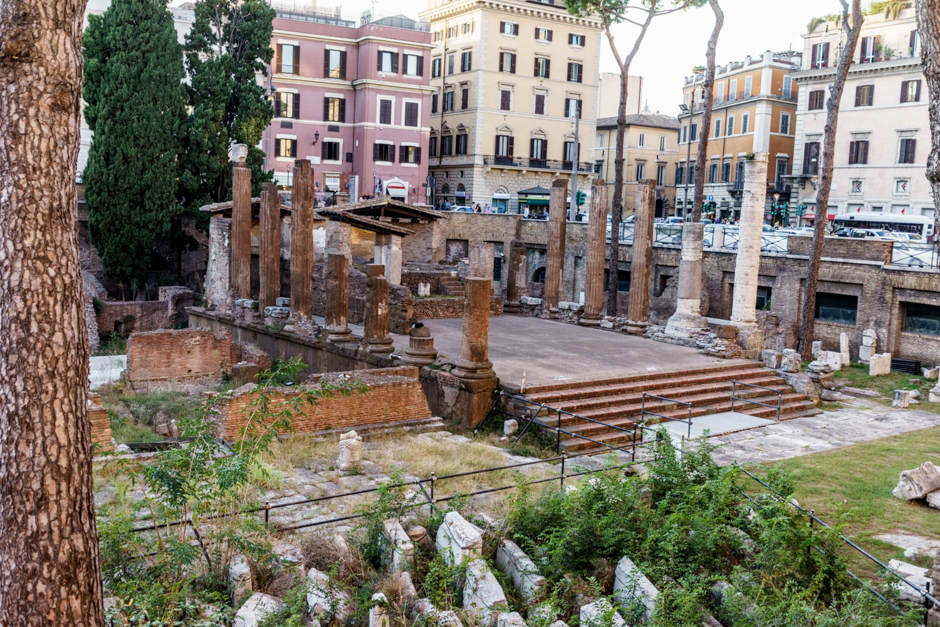 From Rome, we were off to Florence, where we arrived late at night, finding ourselves dancing through the tungsten-lit Tuscan streets, and finding dinner at the poetry-inspiring pizza joint known as Gusta Pizza.
Engulfed in the joy of consuming this delicious pizza, the following poem flowed freely from our cheese-soaked lips…
Under a starless night, tonight, we ate the doughiest pizza… delight
The dough, the cheese, all so right, we weeped a bit, and smiled slight
Tried to eat it slow, we did, but our mouths, slow forbid
Down the hatch the pizza slid, we wanted more, but more not did
Now at empty box we stare, wondering when and where…
We'll find another, tastebud lover, pizza pizza come back, brother
Pizza pizza, pizza pizza, Florence did you better, pizza
Now on we walk and back we glare, at empty pizza box in there
In that trash can memories lie, as our travels fly on by
But if our wishes do come true, at tomorrow's lunch… we'll be with you.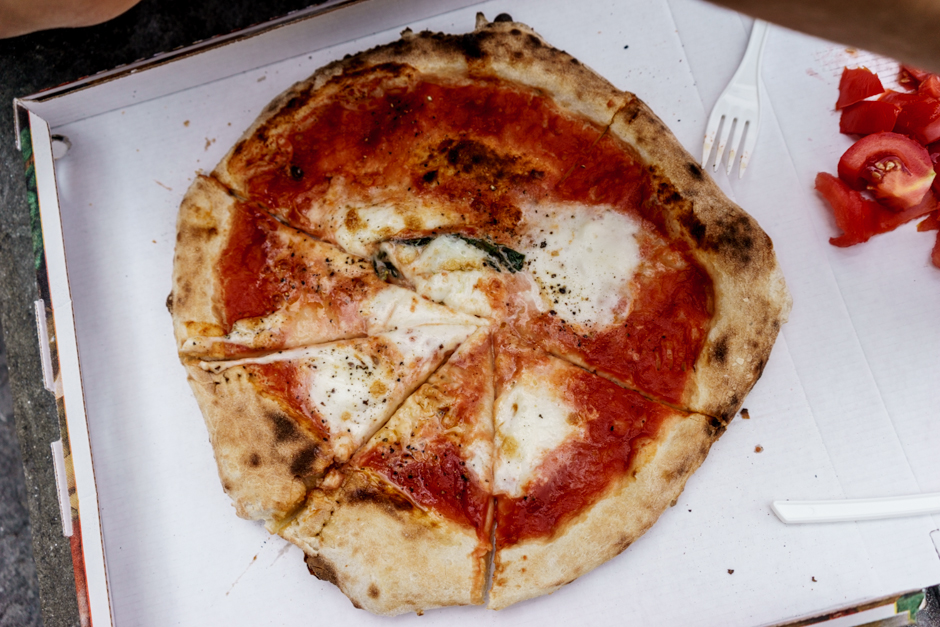 There's no denying there was something in the air in this city, something in the pizza in this city, something quite inspiring in this city. Whatever it was, we liked it. And the next day, sure enough, we went back for seconds (see above).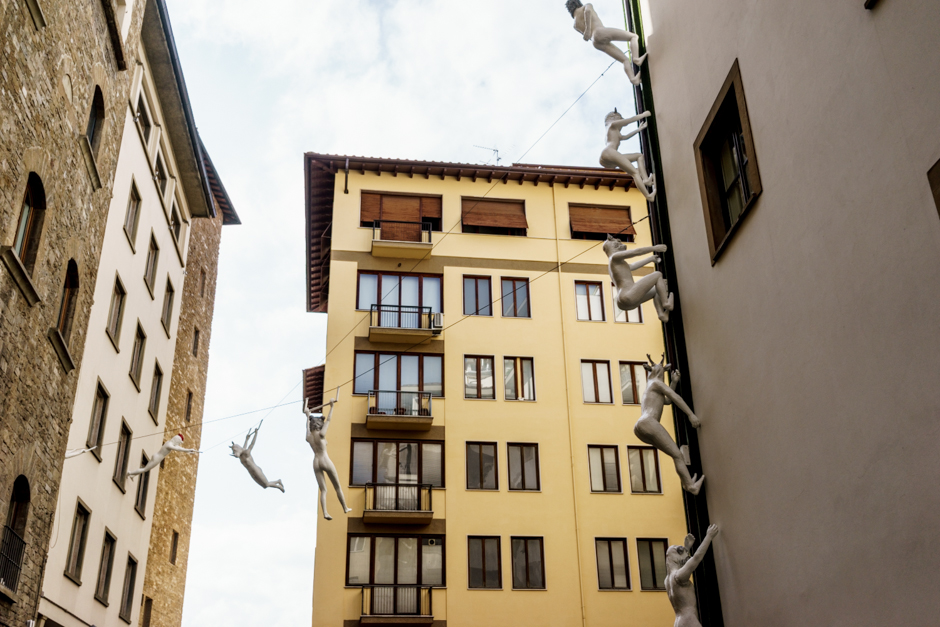 We spent the next day exploring the city center and the various museums/monuments that make this city a hot tourist attraction. I even took a chance and got my hair cut by a nice Italian man with whom we could not speak.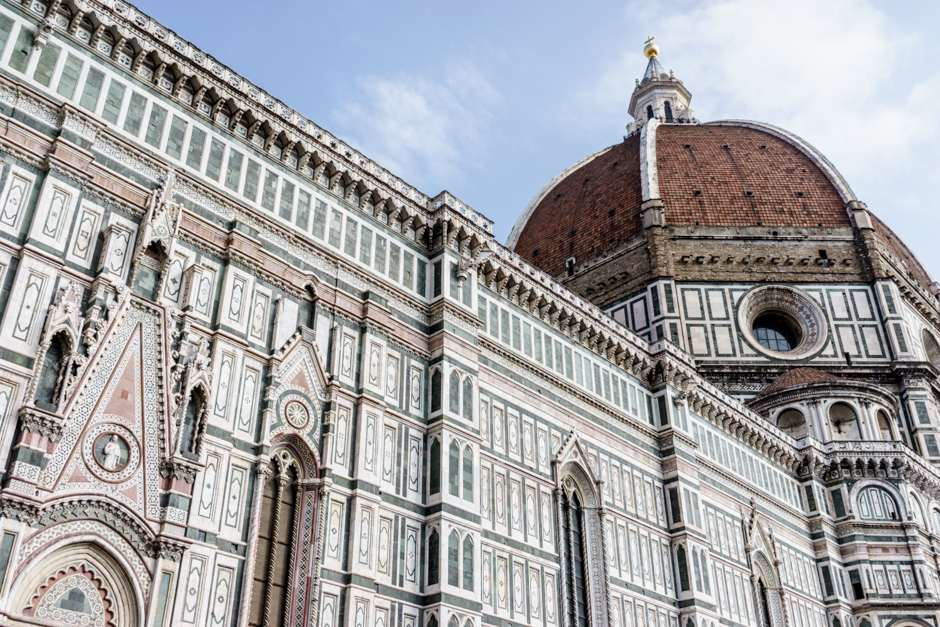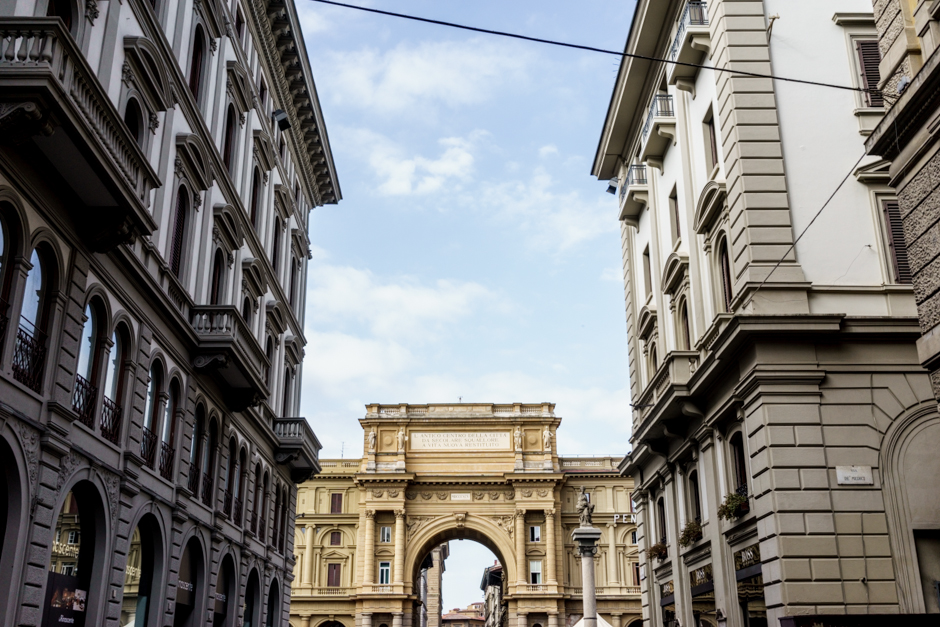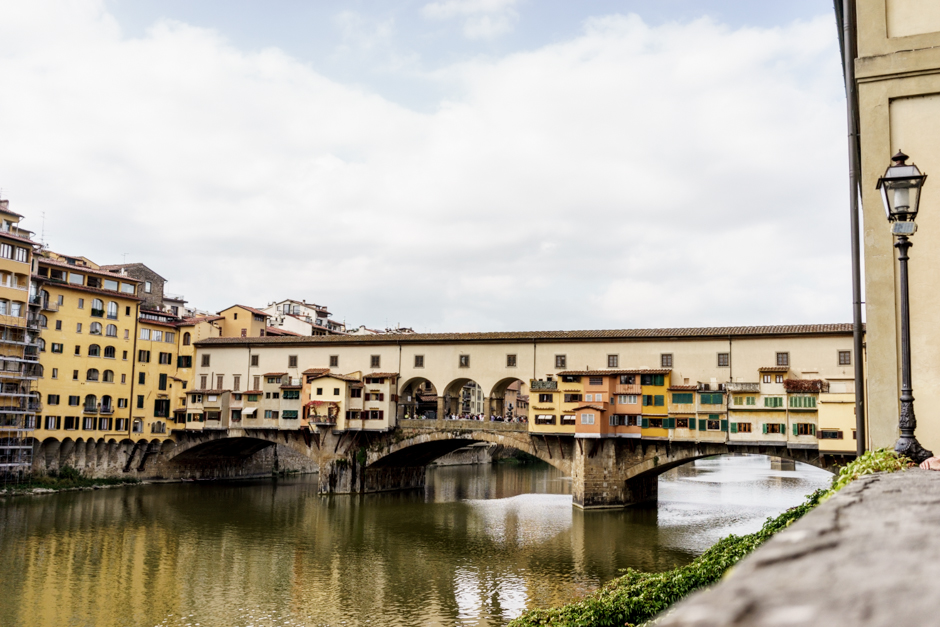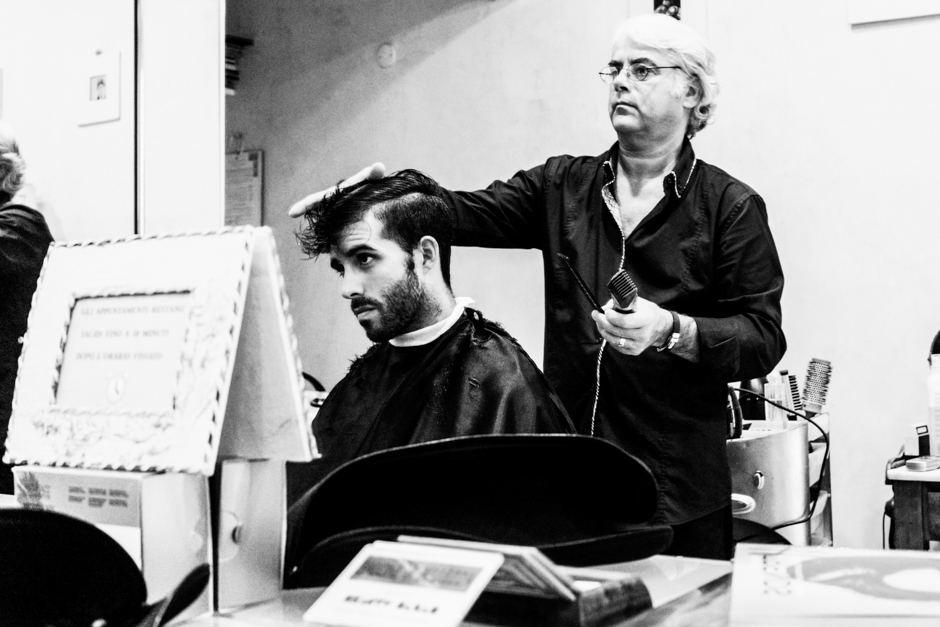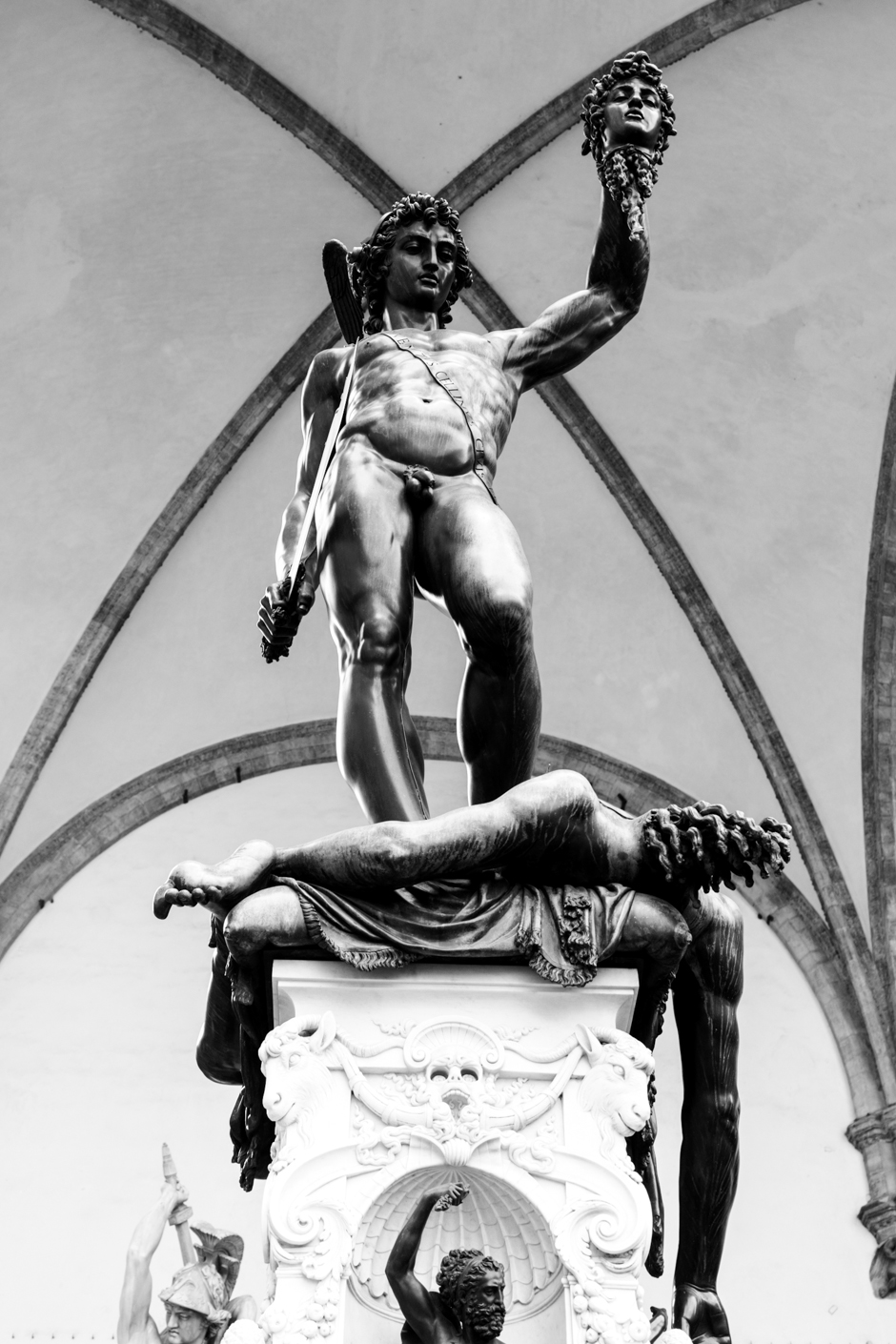 After a long day of urban exploration, we made our way to the train station, where we would wait till 4am for our train to Venice.
At this point, we were only 12 days from the end of our visa, and still, so much left to see.
Blasting through a 4-hour train ride, we arrived in Venice on a cloudy afternoon.
Stepping off the train and into the city, our eyes opened wide at the unique nature of this historical water-world.

We've all seen photos and heard stories of Venice, but being there in person, the scenery was just breathtaking.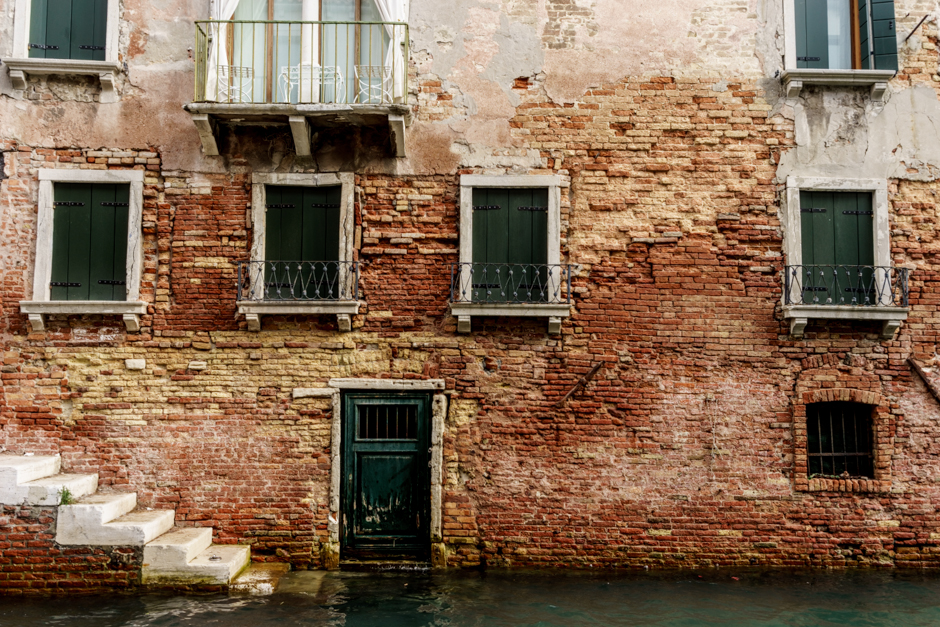 Along both wide and narrow canals, the city bubbled with life. Boats, gondolas, and pedestrians ruled this town.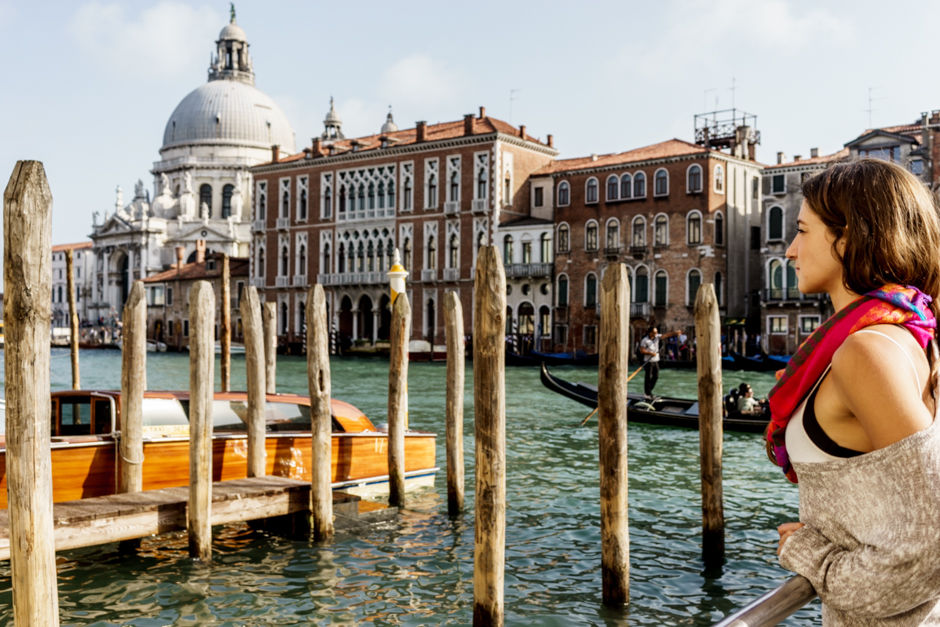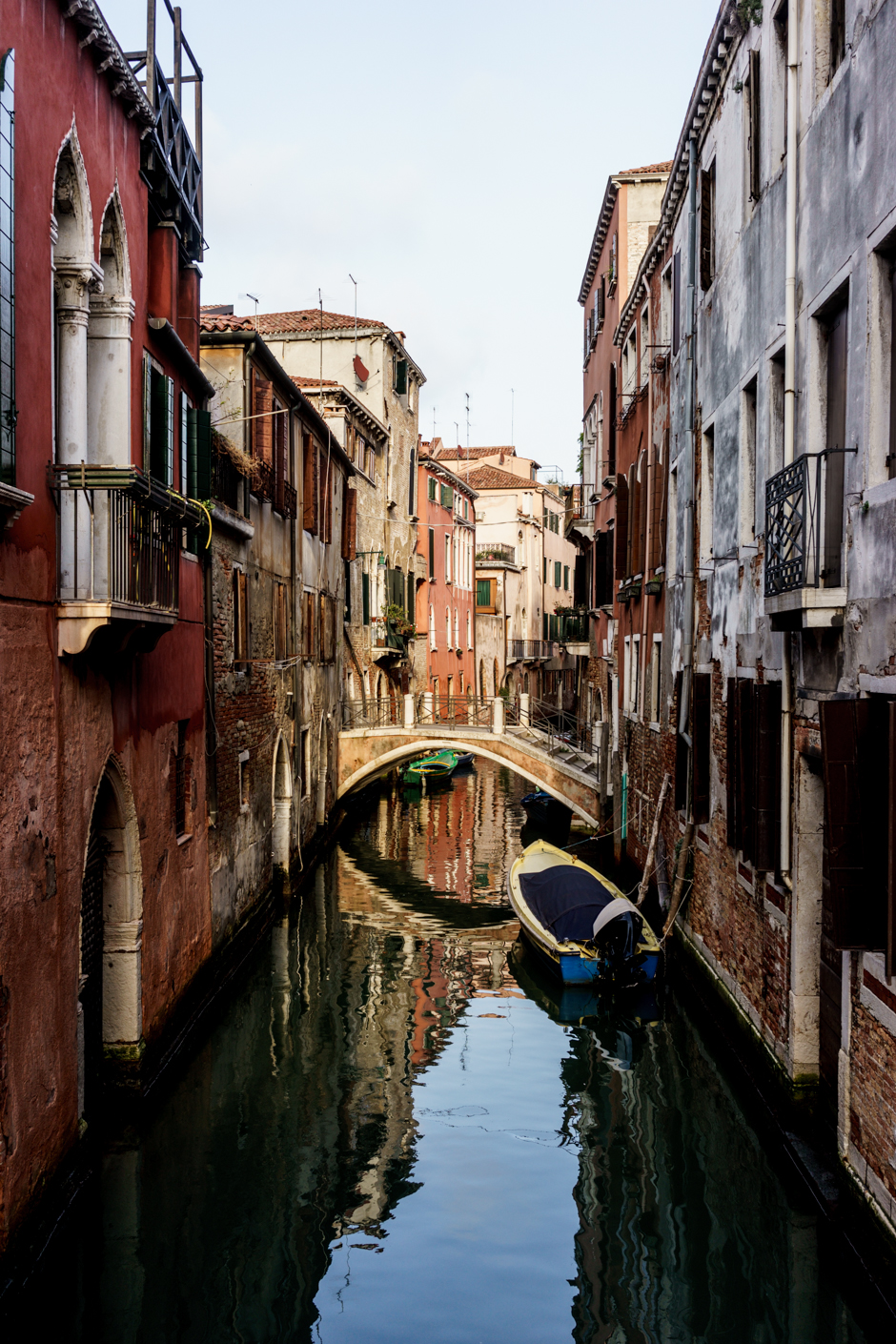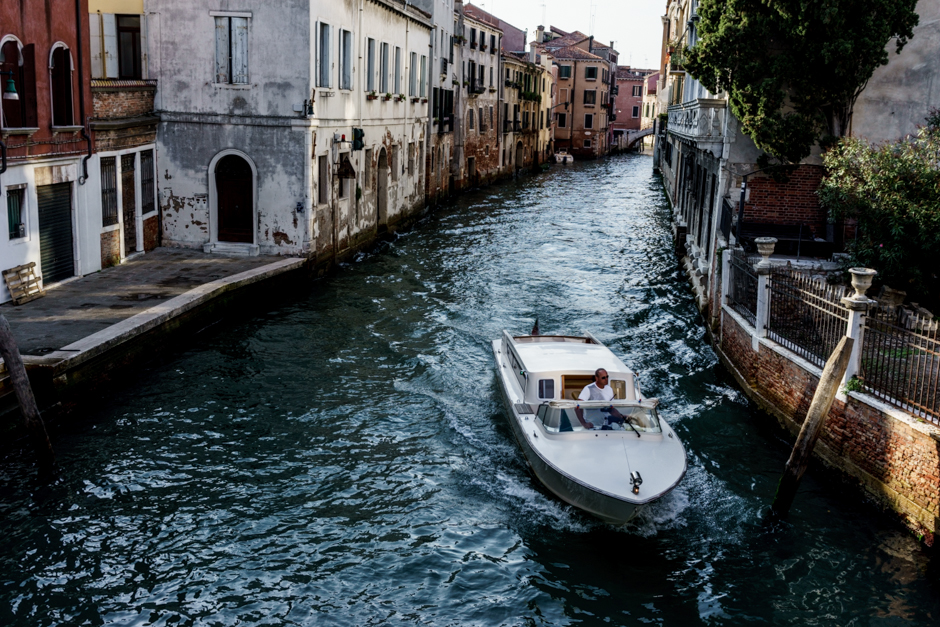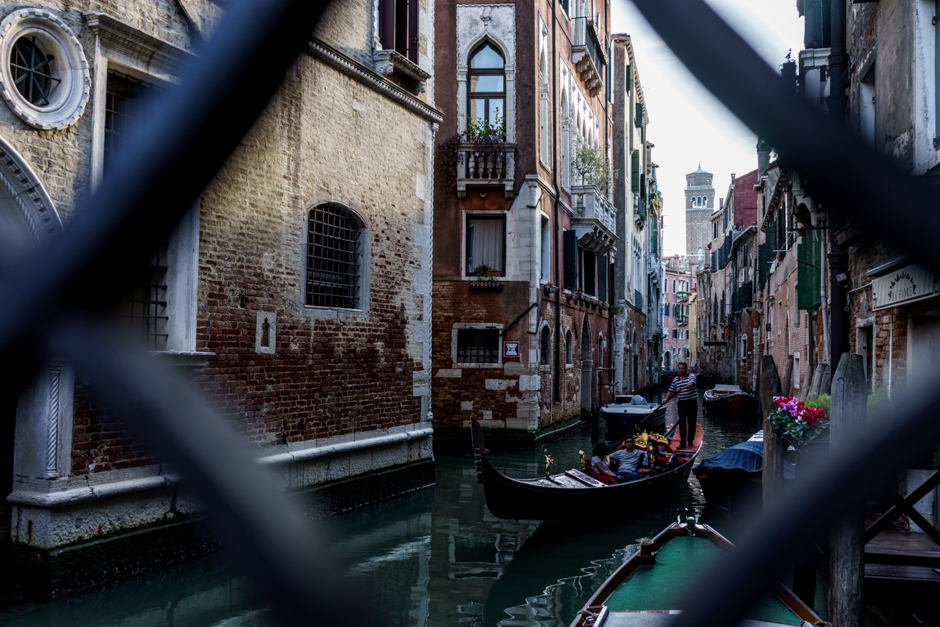 As hotels were quite pricey in the city itself, we stayed just across the water at a campground named Camping Rialto, taking a quick 10-minute bus into town each day.
During our three-day stay in Venice, we played with pigeons, purchased some groceries for a picnic by the water's edge, and enjoyed a beautiful candle-lit dinner on the canals.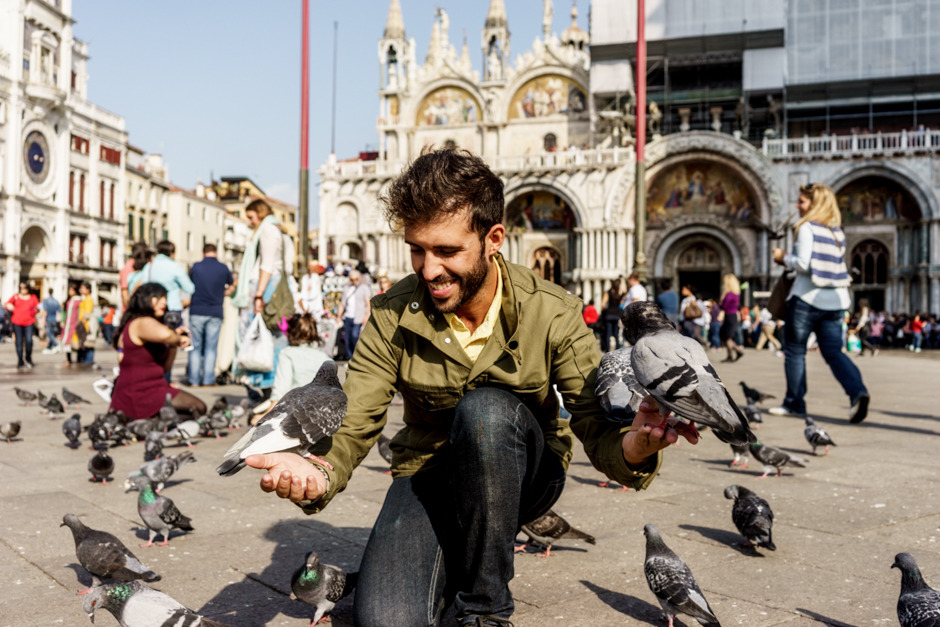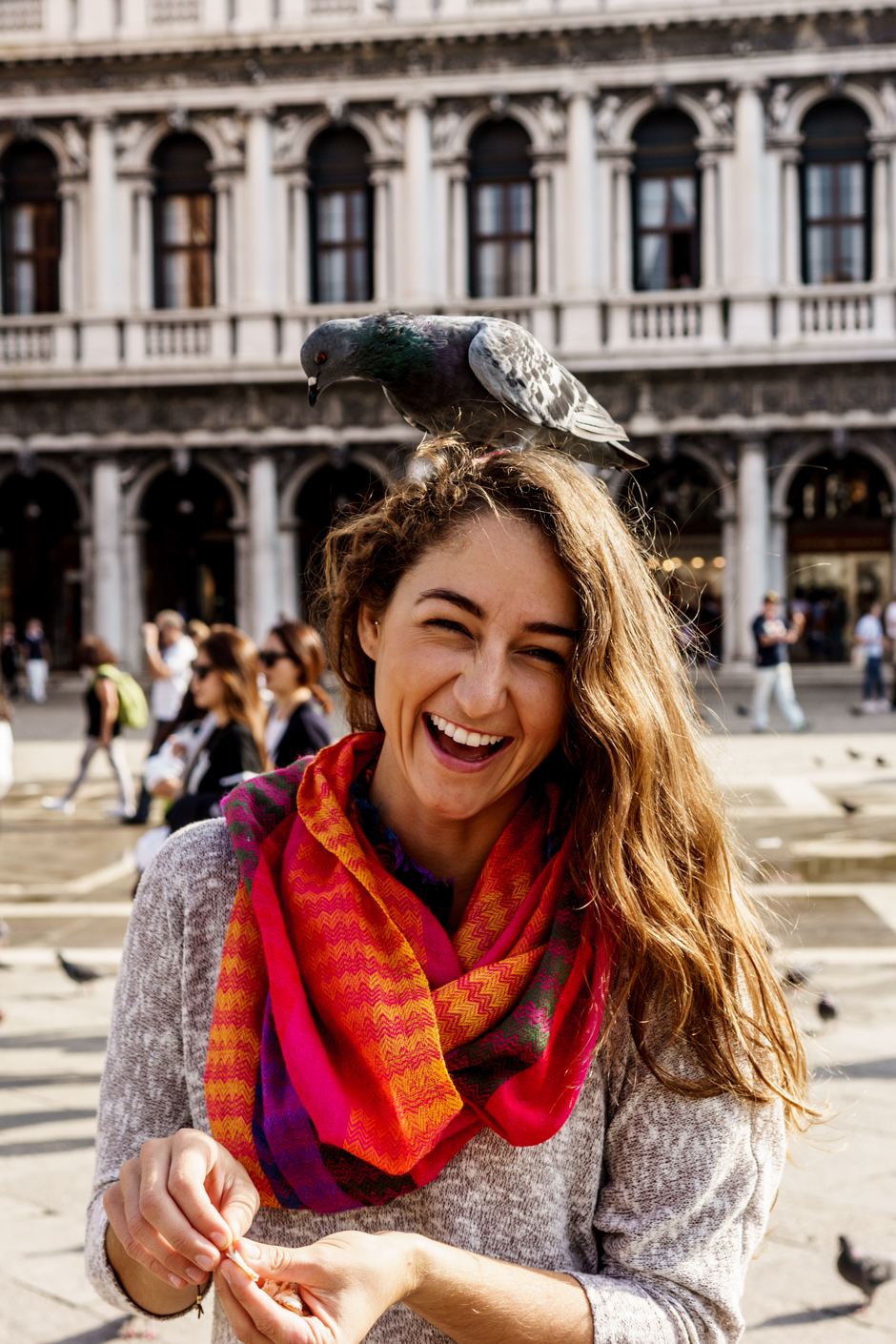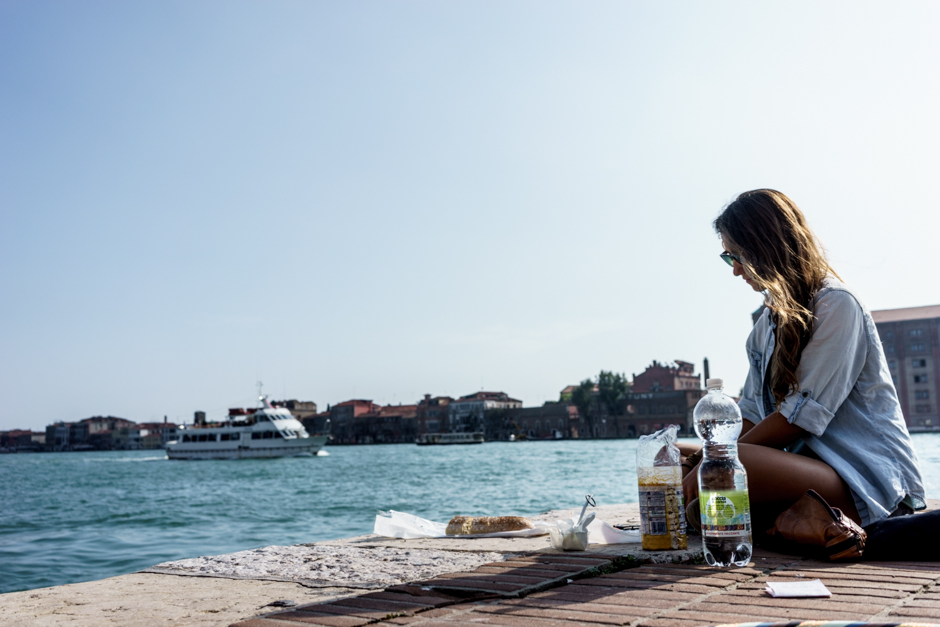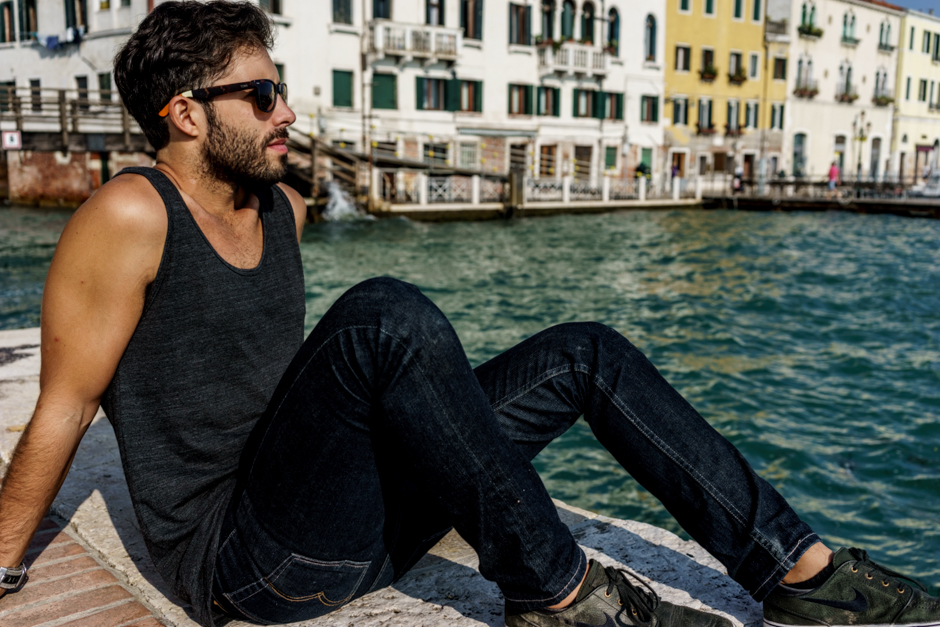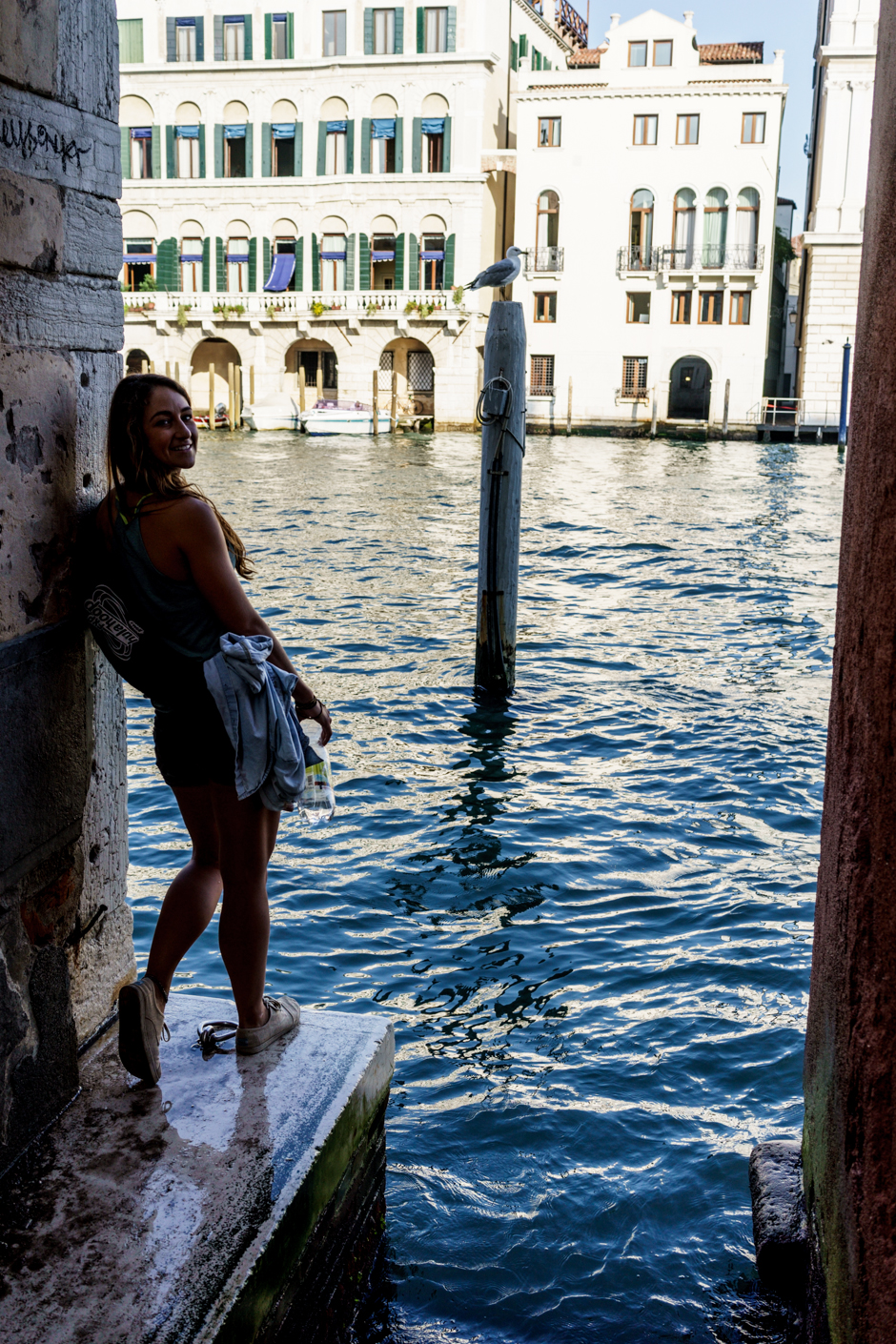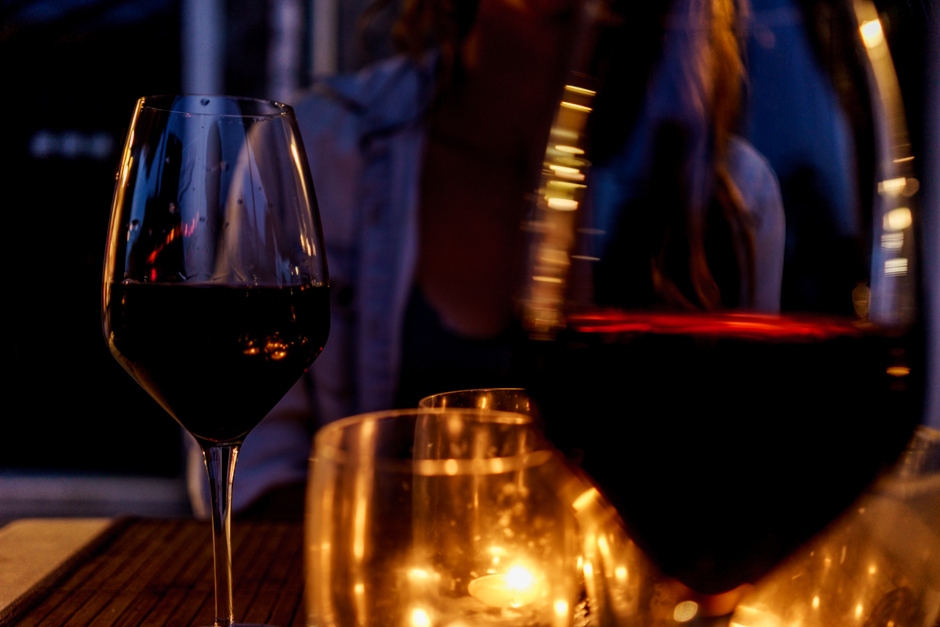 Despite the large swaths of tourists, Venice quickly became one of our favorite cities on this trip.
Once our Venetian adventure was complete, we made our way to Salzburg, Austria where we stayed with our good friends Brandon & Alex.
At 5am in the morning we arrived at Brandon & Alex's door. A perfect welcome awaited us, with a small note and chocolates sitting on our pillows.
We quickly went to sleep, allowing our charming hosts a couple more hours of sleep before work, and ourselves a few hours of rest after a long night of travel.
At 8am I was awakened by a loud exclamation, it was Emily.
She had rolled over and noticed two banana and Nutella sandwiches sitting on the nightstand, shouting in awe at the thoughtful surprise left behind by Brandon & Alex.
This, this was hospitality at its finest.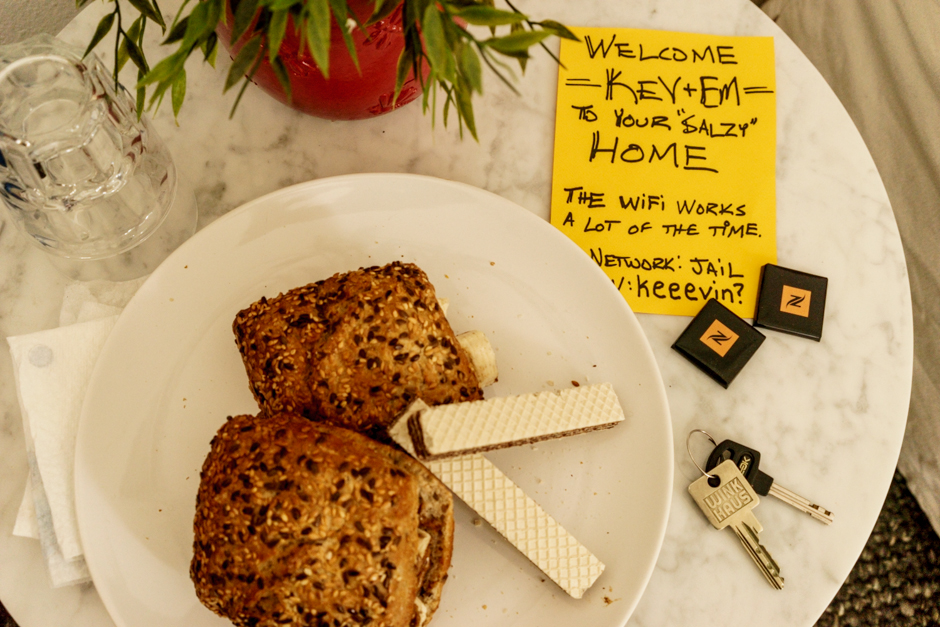 With our hosts off to work, and with the two sandwiches safely stowed in our stomachs, we spent the day exploring the pleasant city of Salzburg.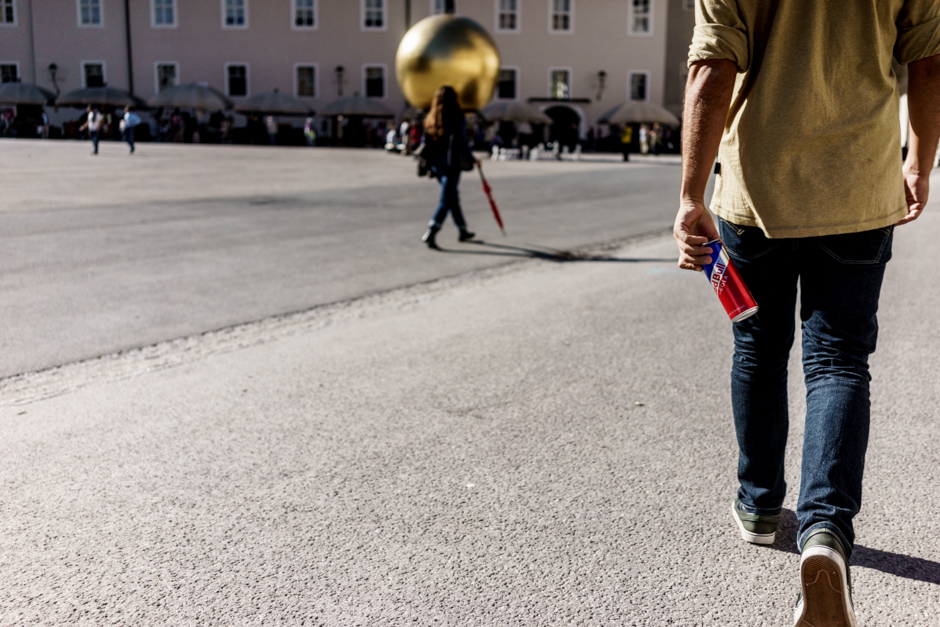 We cruised down the town's quaint streets, through the old city and up to the gates of the Salzburg fortress.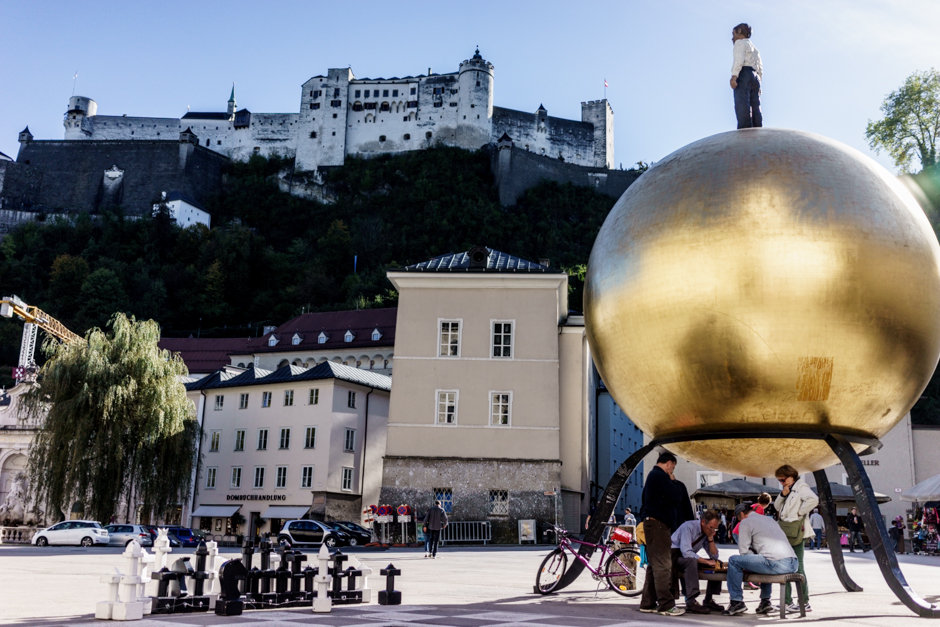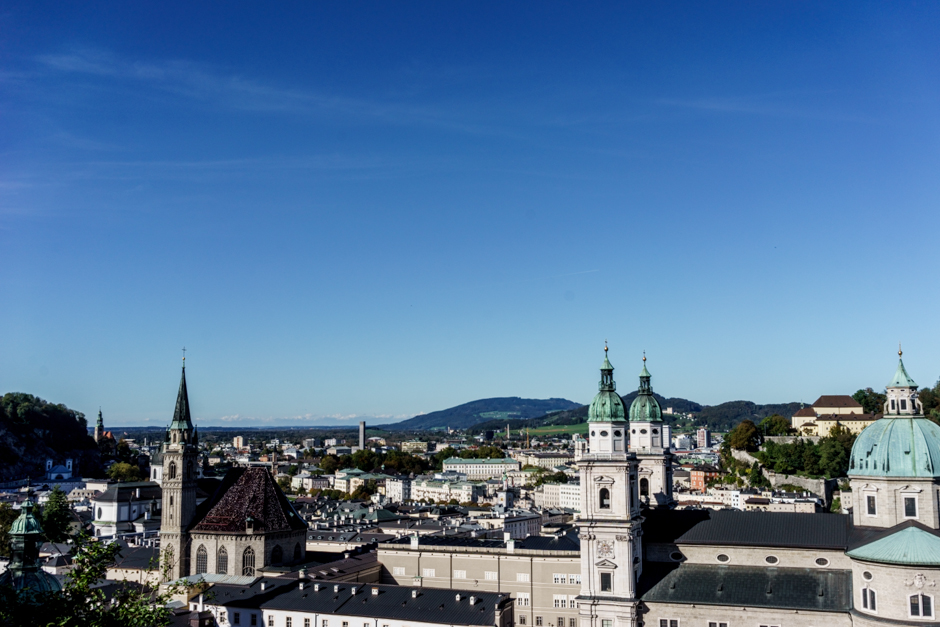 Being in the home of the great Mozart, we later took the opportunity to chow down on some Mozart balls and sip on a Stiegl beer.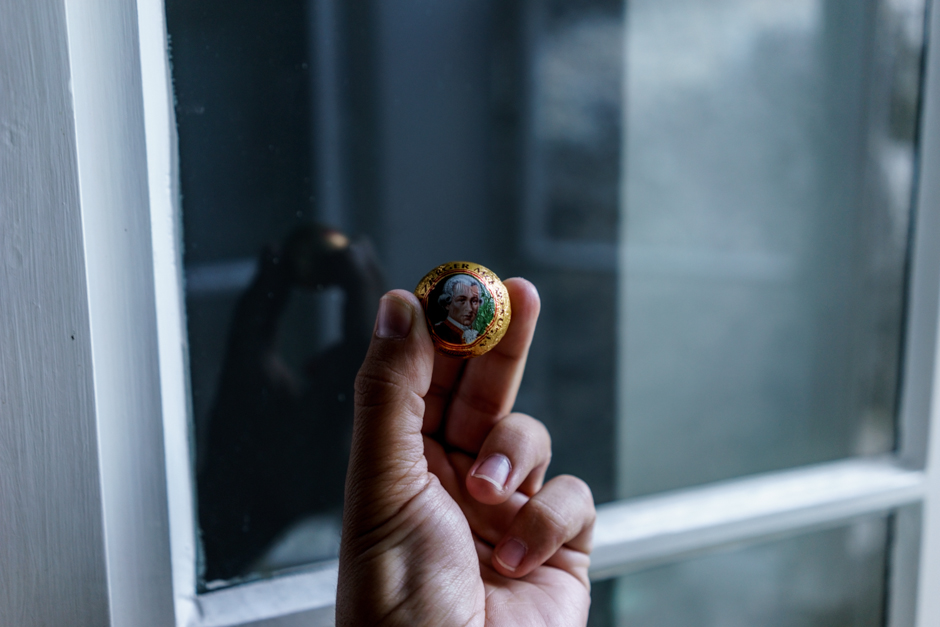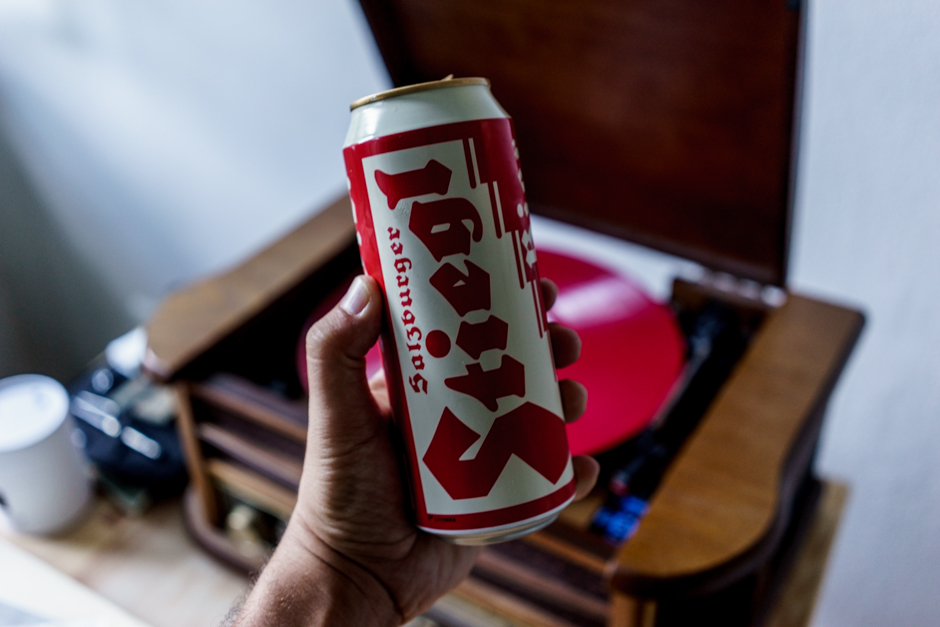 At night, we were treated to dinner by our world-class hosts. First a quick snack at Carpe Diem, a restaurant opened by Dietrich Mateschitz, the owner of Red Bull Energy Drink. Then, we were off to another restaurant for some traditional Austrian food. Wiener Schnitzl, pork dumpling soup, and Kaese Spaetzle (the best macaroni & cheese dish on Earth). Taste-buds blown.
The next morning, we were off to work!
Hopping in the car with Alex & Brandon, we drove eastward toward Fuschl. Today, we'd be "working" from the Red Bull Headquarters.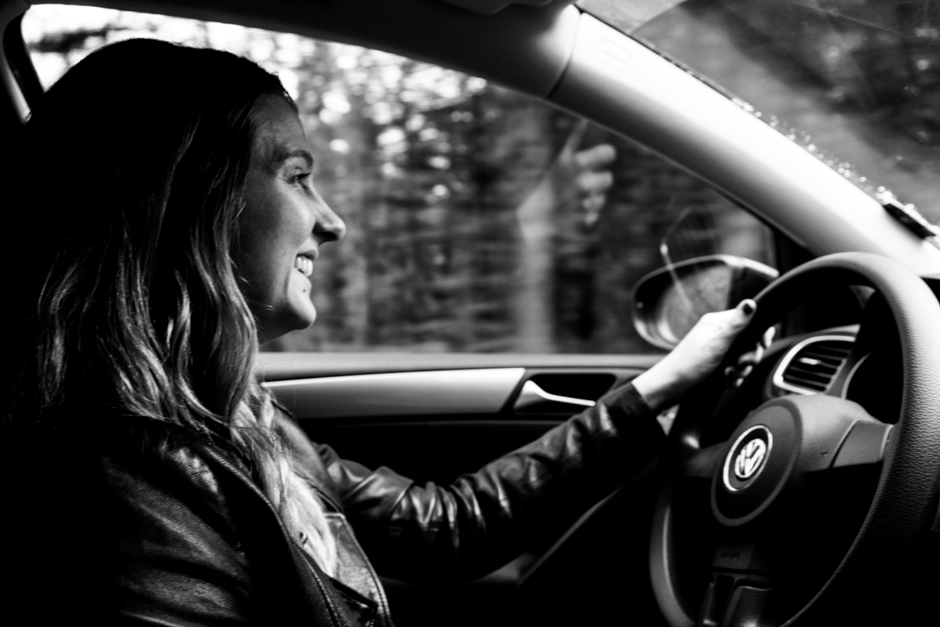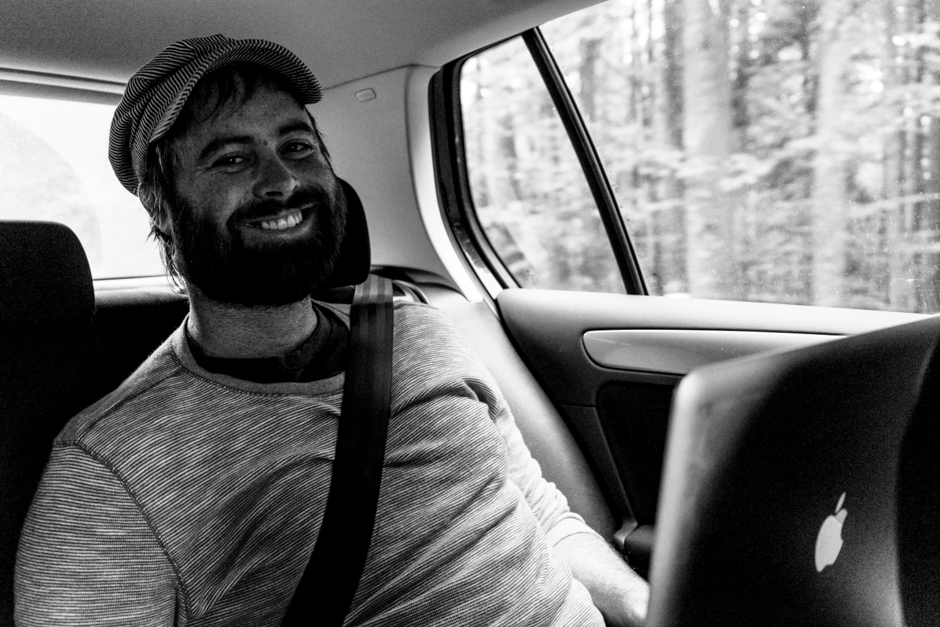 After a short ride through the Austrian countryside, we arrived at the James Bond-esque office that is Red Bull Headquarters.
Underground we went, pulling into a large garage, completely filled with black Volkswagens & Audis. It was something straight out of a spy film.
As we rose back up to ground level, there we were. Two modern volcanoes surrounded by mountains and a moat, on the border of Lake Fuschl.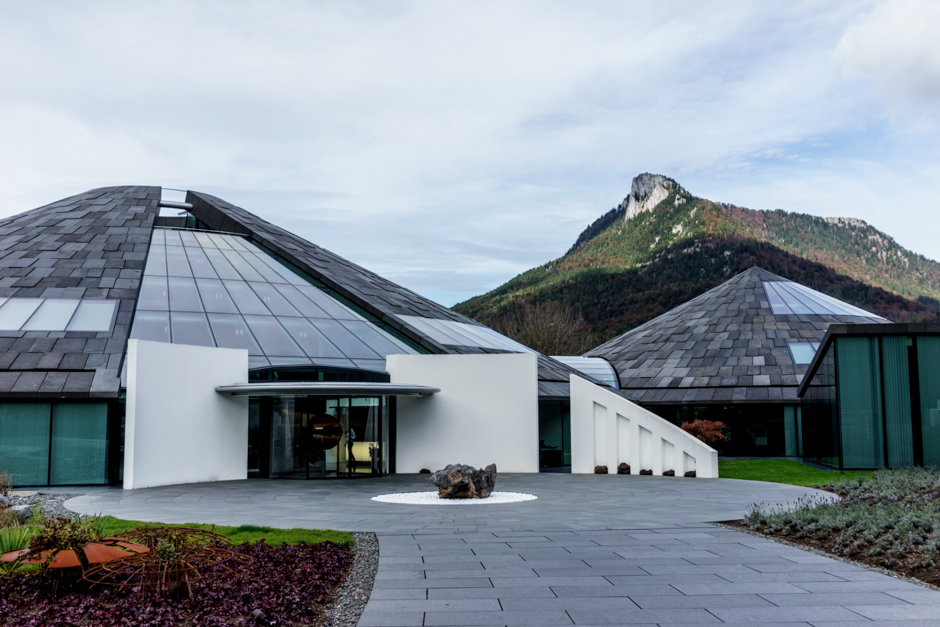 We spent the day exploring Fuschl, hanging out at the office, and catching up with old colleagues from our days at Red Bull, North America. This was, in a way, a dream come true for me. The opportunity to visit the international headquarters of a company for which I had worked my entire adult life. Pretty cool.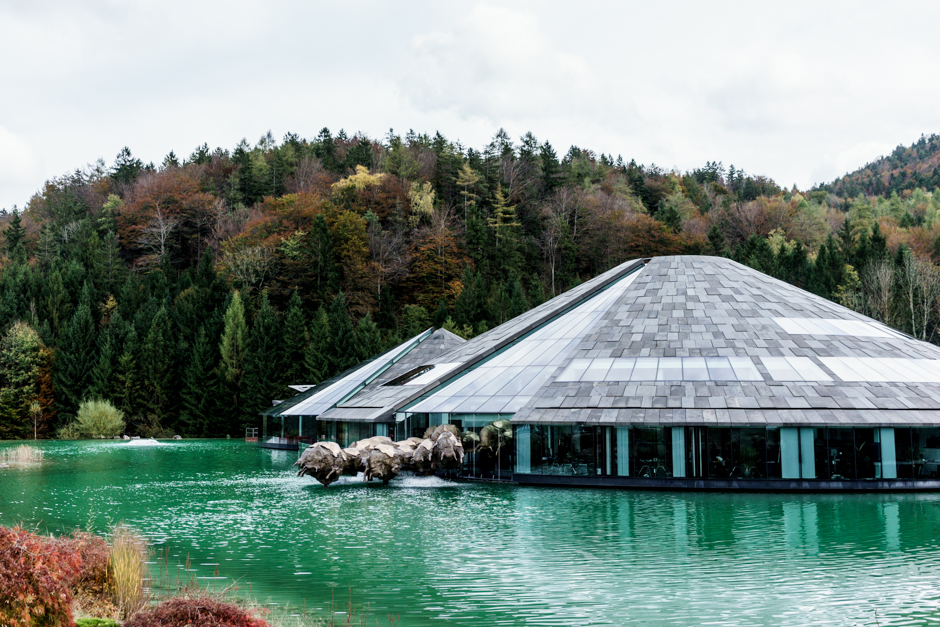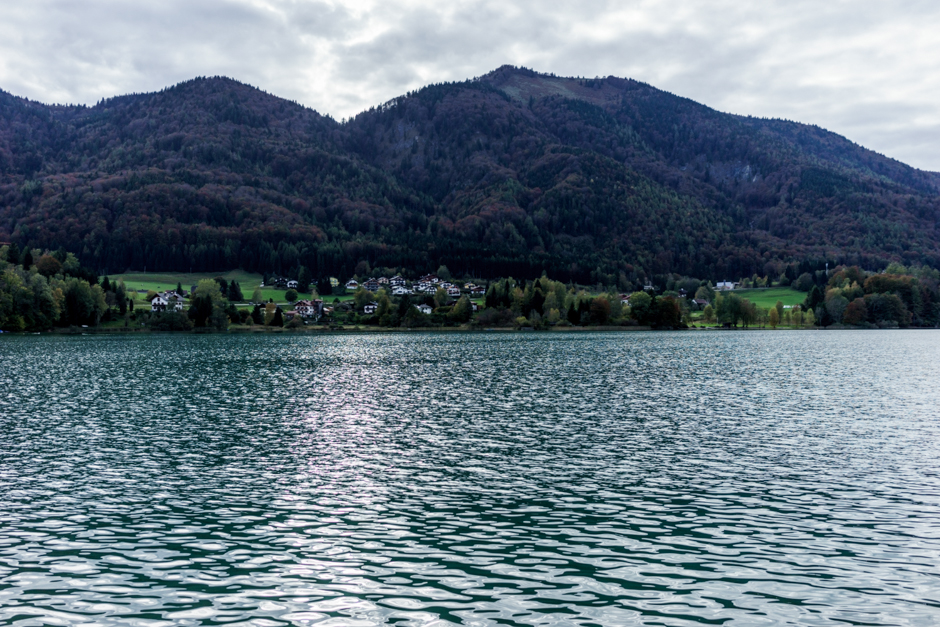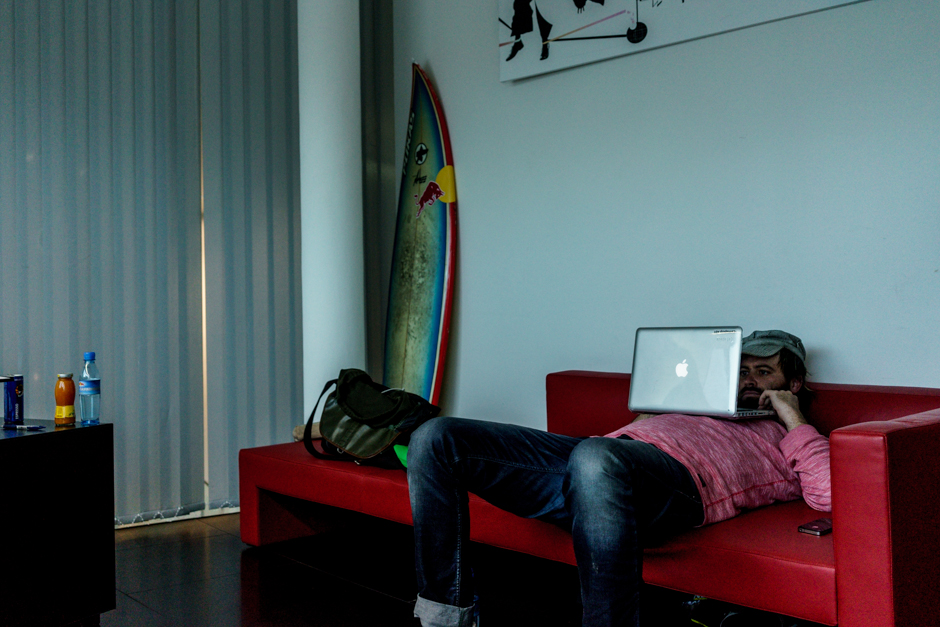 After a long "day at work," we were driven to Hangar 7, getting the opportunity to check out the large collection of historical airplanes, helicopters, and Formula One race cars owned by Dietrich Mateschitz.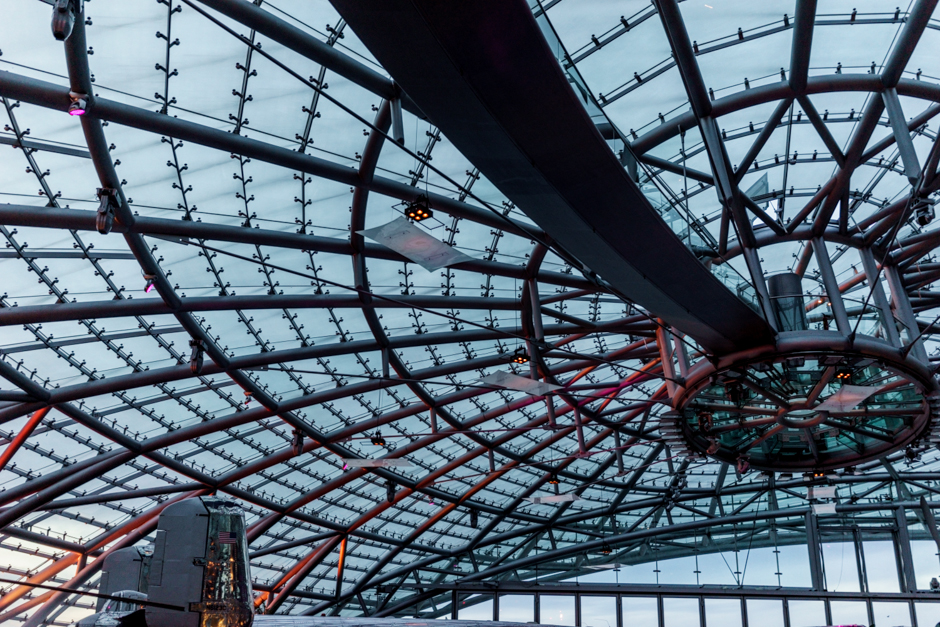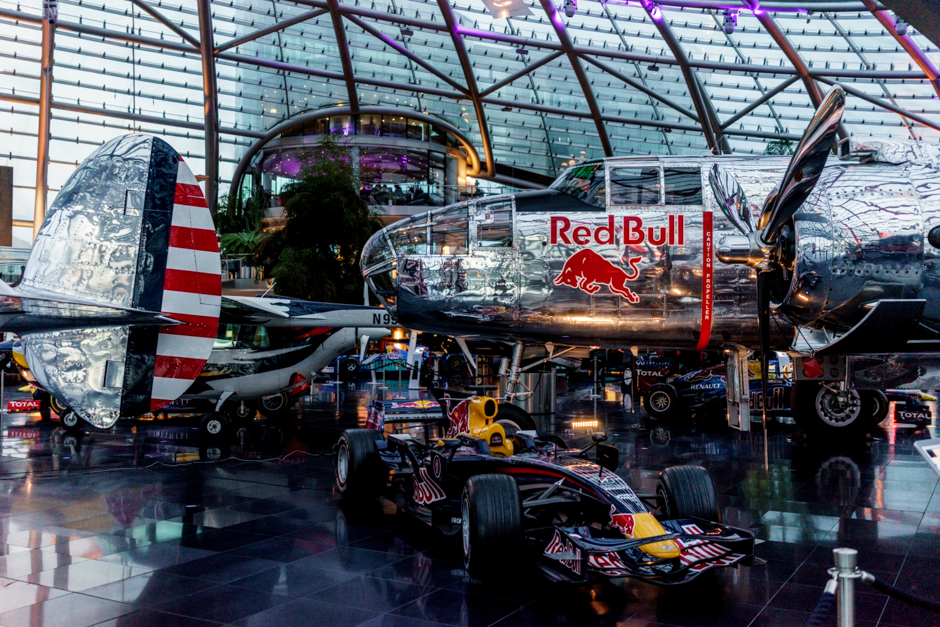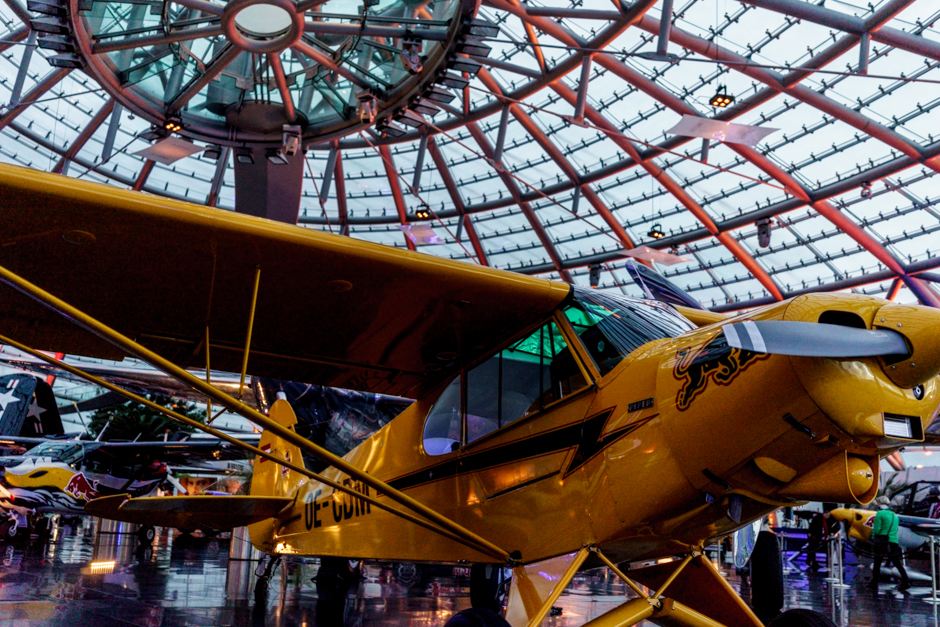 Grabbing dinner at the on-site restaurant, we even had a Dietrich Mateschitz sighting, as he sat in the offices above discussing business with another man. For most people, this wouldn't be such a big deal. But for us, it was somewhat of a celebrity sighting. After so many years of hearing his name and working on his business, we finally spotted the elusive billionaire!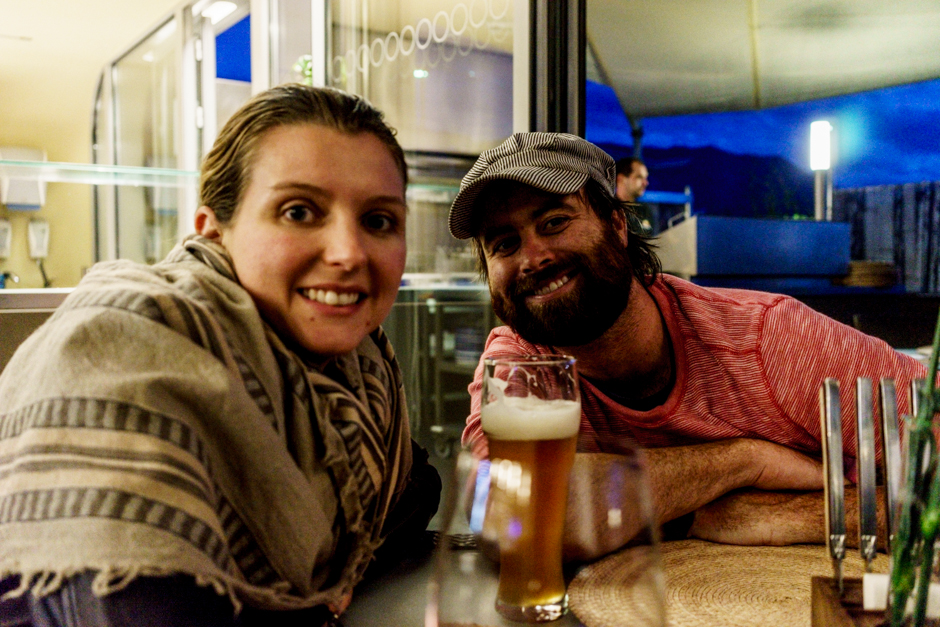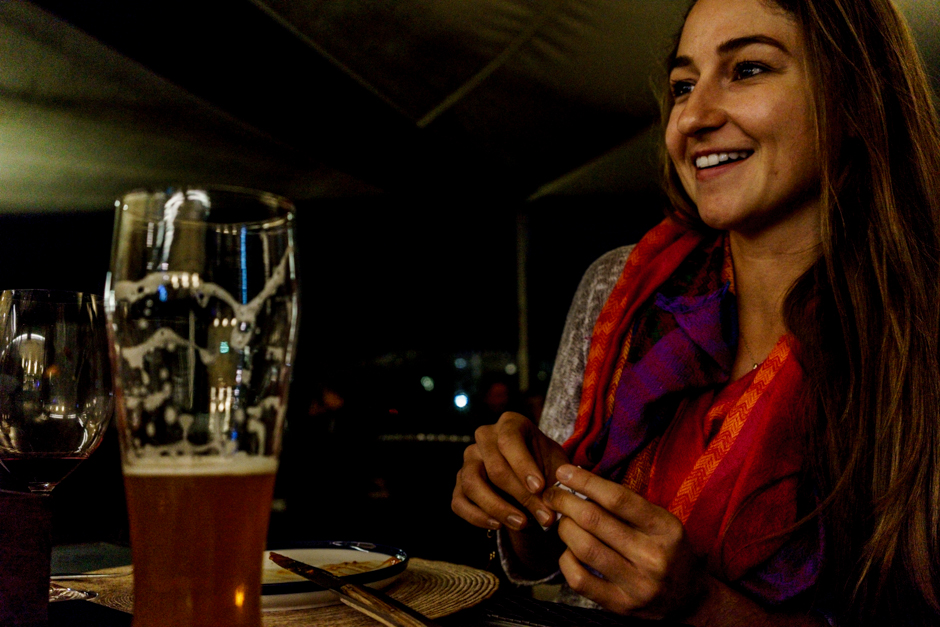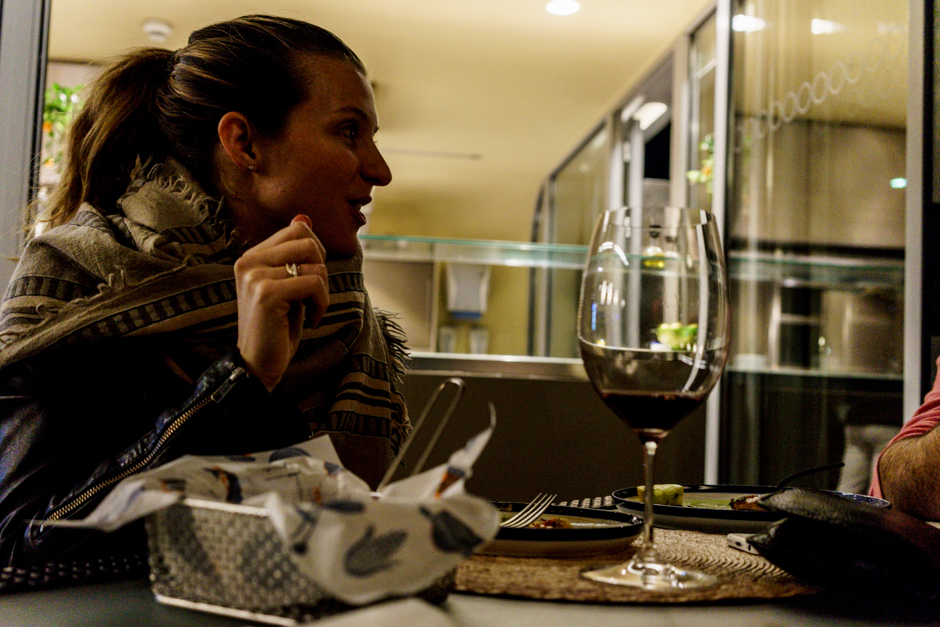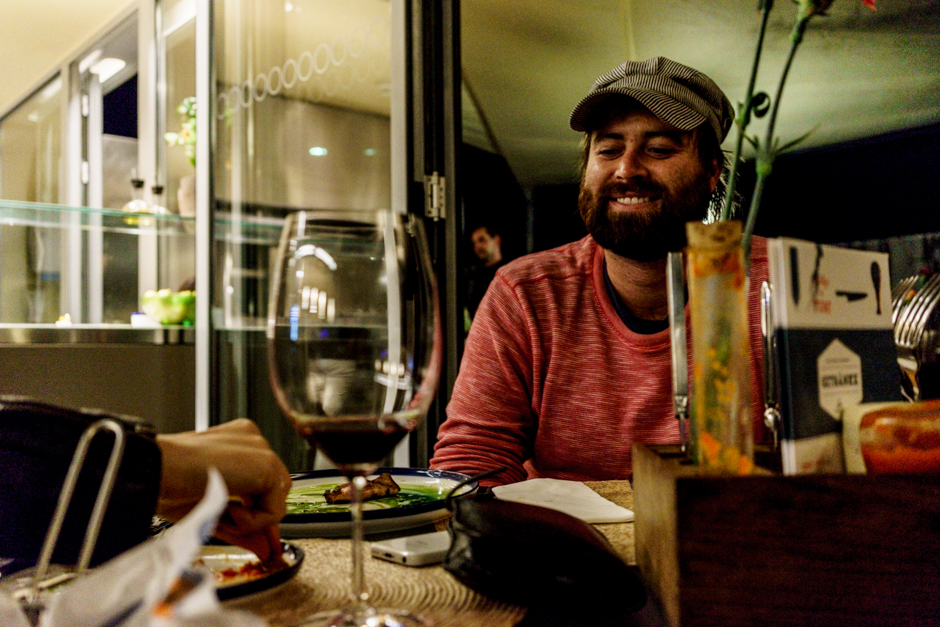 For the next hour we ate, we chatted, we enjoyed life on this brisk Austrian evening. It felt so good to be back in the company of our great friends.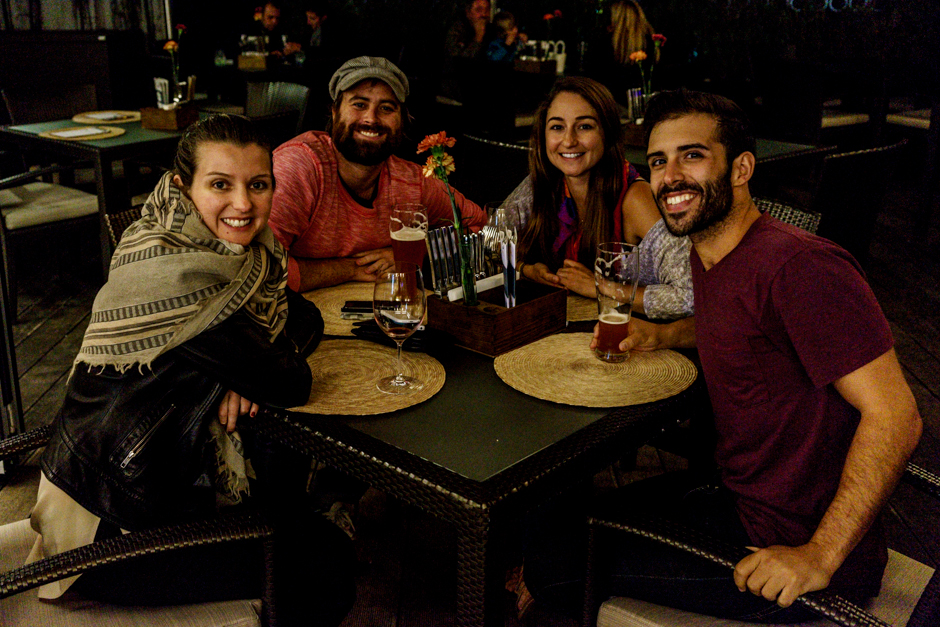 The next morning, we were off to Germany. Brandon had to visit the U.S. Embassy in Munich to acquire a temporary passport (after having his stolen in Paris), so we rode with.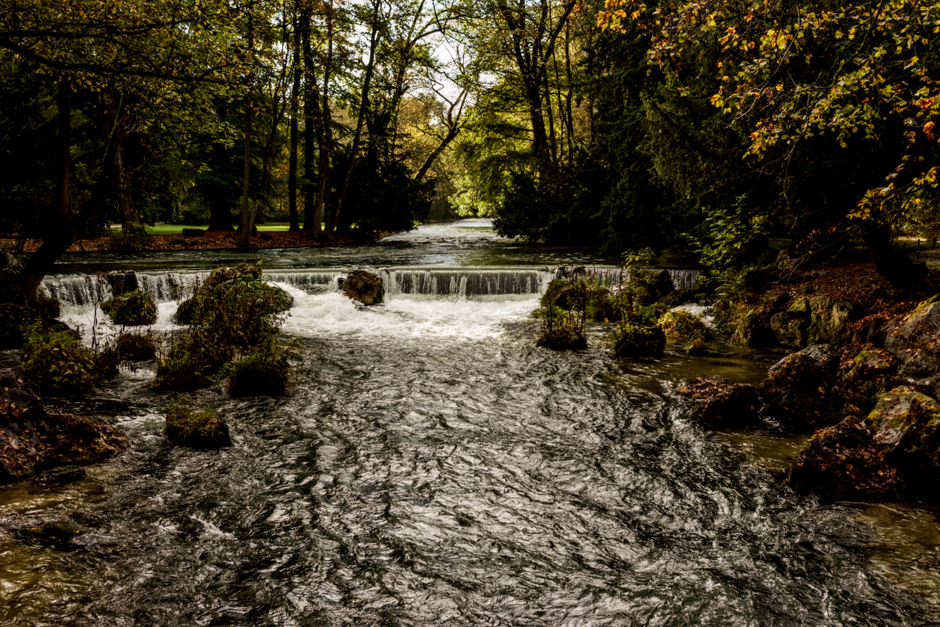 We spent a couple hours walking around the city,  stopping for a while to watch surfers surfing the river. It was one of the most unique acts of resourcefulness we'd ever seen… turning a river into a surfable wave.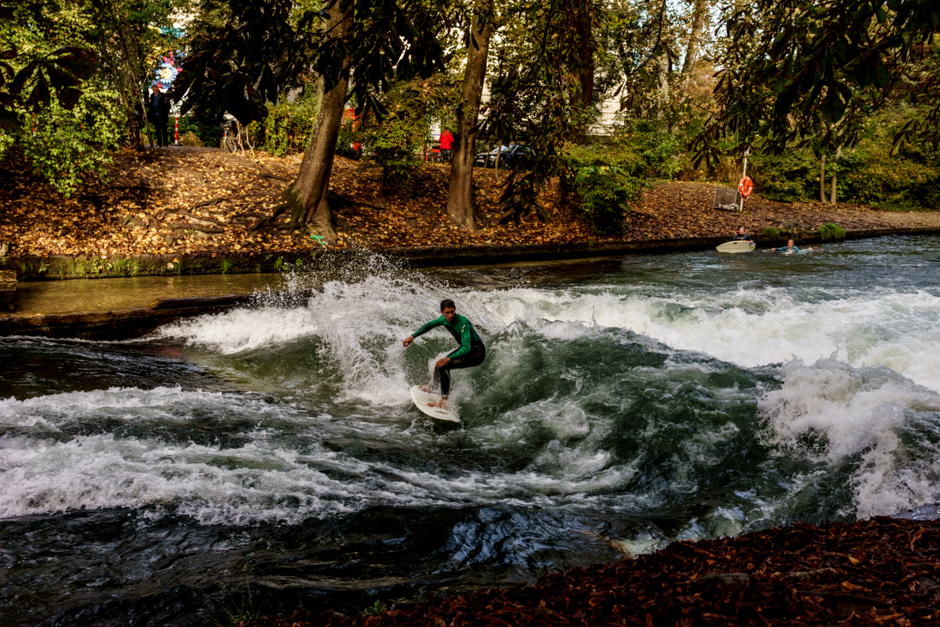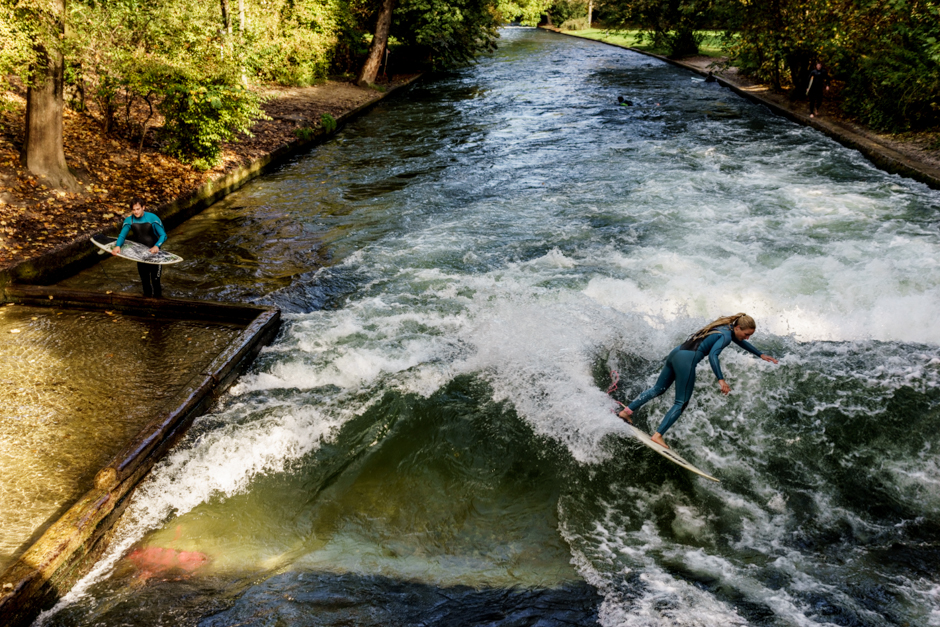 Once Brandon finished his business at the embassy, we bid our farewells to him and his magnificent beard and walked our way into the Munich train station. Here, we would meet up with a Bla Bla Car driver for a ride up to Berlin.
After a few hours of waiting, our initial driver flaked on us, causing a mad scramble to find an alternative. It was either a €40 Bla Bla Car ride or €200 for a pair of train tickets, so the stakes were high.
Luckily, we found another fellow on the ride-sharing service, driving north to Berlin around the same time.
We hopped in and off we were!
It was a long ride, around 6 hours, but the German countryside's beauty made up for it.
We arrived late, 9:30 pm or so, and were dropped off in the outskirts of town, in an area called "Rudow."
Taking a subway into the city, we arrived at our host's home an hour later.
It was Valerie! One of the many friends we made in Marrakech, Morocco. She heard we were heading to Berlin and offered us a room in her flat.
Situated in Kreuzberg, this would be the perfect central location for exploring Berlin.
Upon arrival we walked to the top floor of her building where we were introduced to her roommates Nici and Sebastian, and welcomed into our room for the week.
We now had 6 days before we had to exit the Schengen Area, and 4 of those would be spent in this impassioned city.
When we rose the next morning, we were greeted by a delicious vegan breakfast that Valerie and Nici had prepared. This would become an ongoing event each day of our stay, with our incredible hosts preparing delicious meals throughout the week. We were happy campers.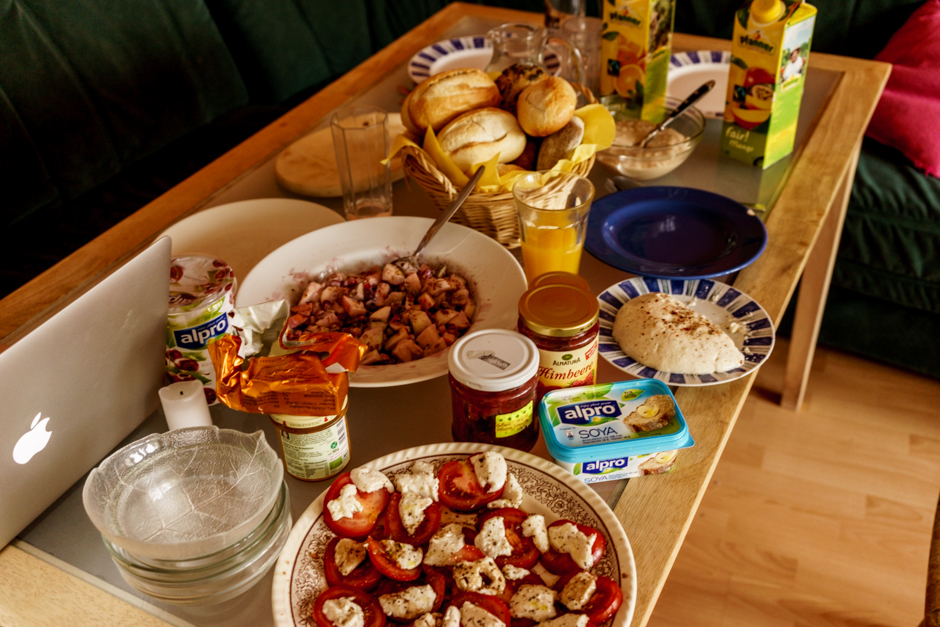 Our first day in Berlin we were on our own, as Valerie had to work. We spent the day diving into Berlin's very recent turbulent history.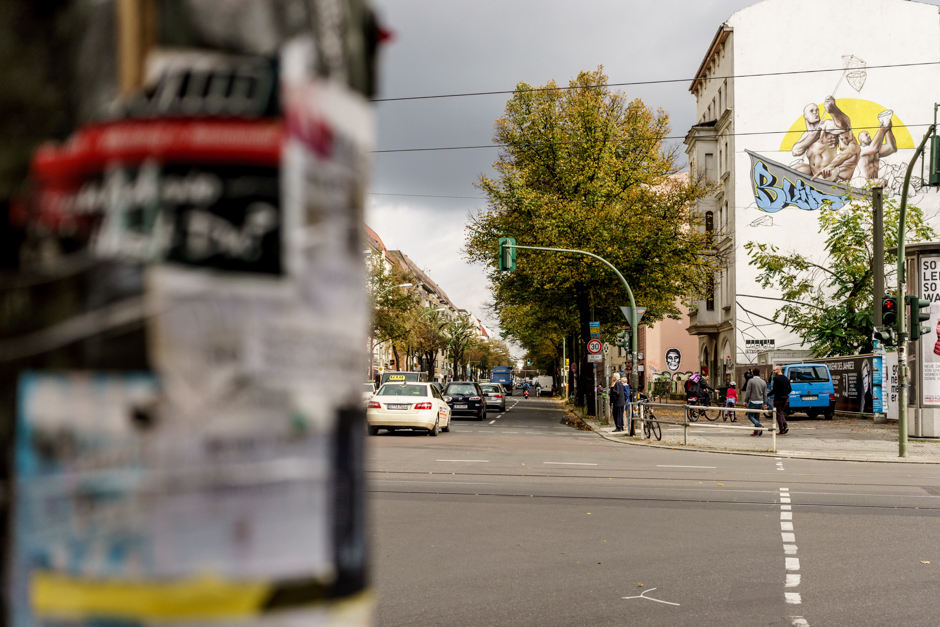 We began at Checkpoint Charlie, one of the primary border crossings between West & East Berlin during the Cold War. As the entry-point into the American Sector of Cold War Berlin, the area features much American insignia, as well as a touristic checkpoint where visitors could get their passports stamped (as if they were entering the historic area).
From there, we headed to the Berlin Wall Memorial, grabbing a couple delicious bottles of Club-Mate on the way.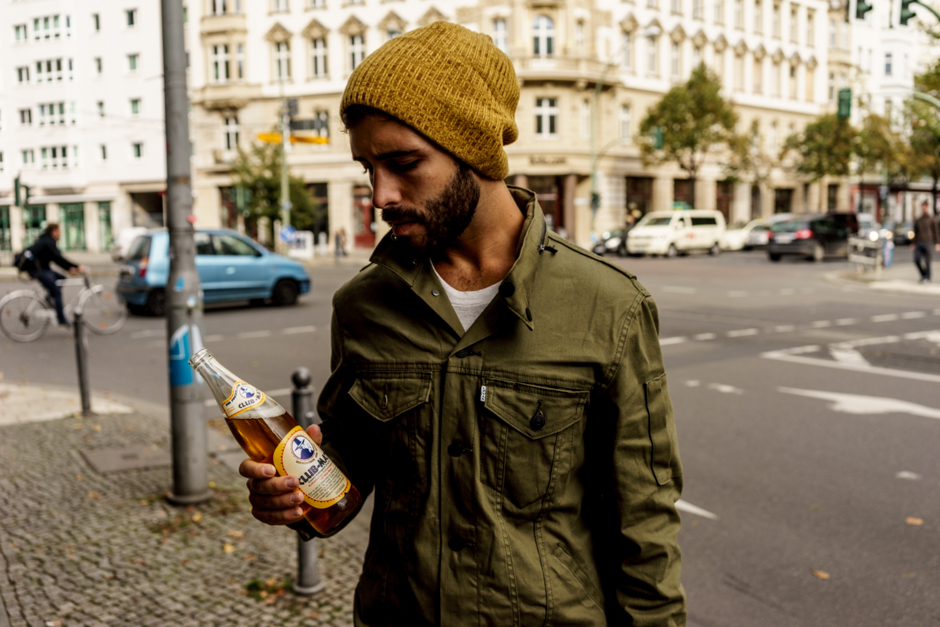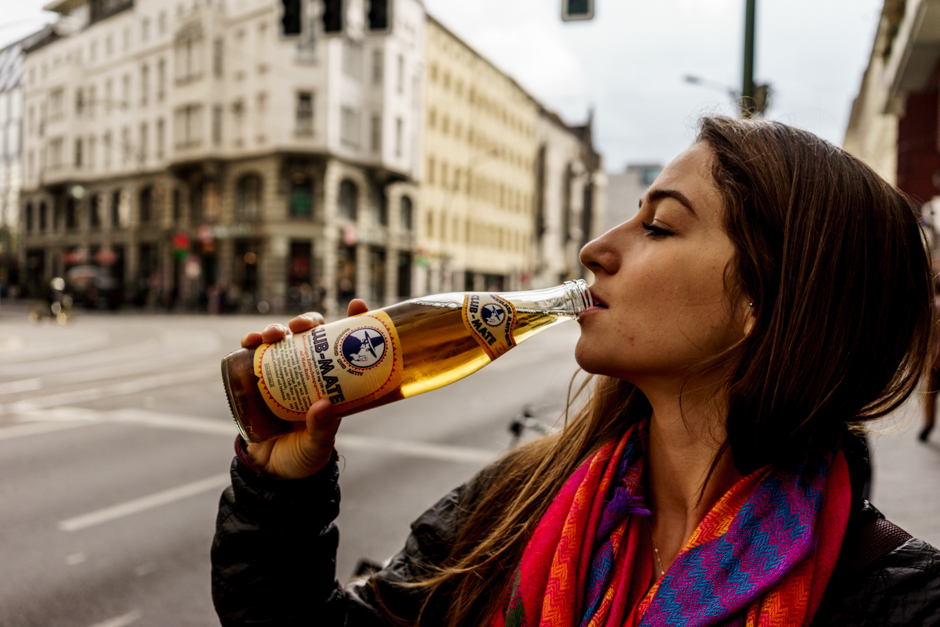 Once at the wall, our cheery moods were humbled. This was a sad place, infused with decades of horror. Built by the Soviet Union in 1961, to seal the border between West & East Berlin,  and lasting until the fall of the wall in 1989, the wall separated families, cultures, an entire society, and divided the world.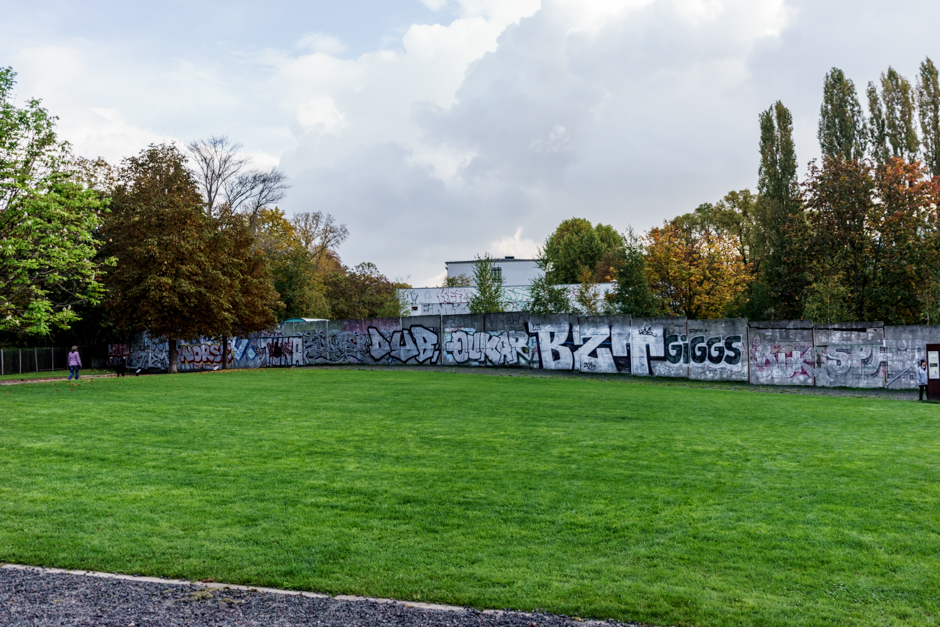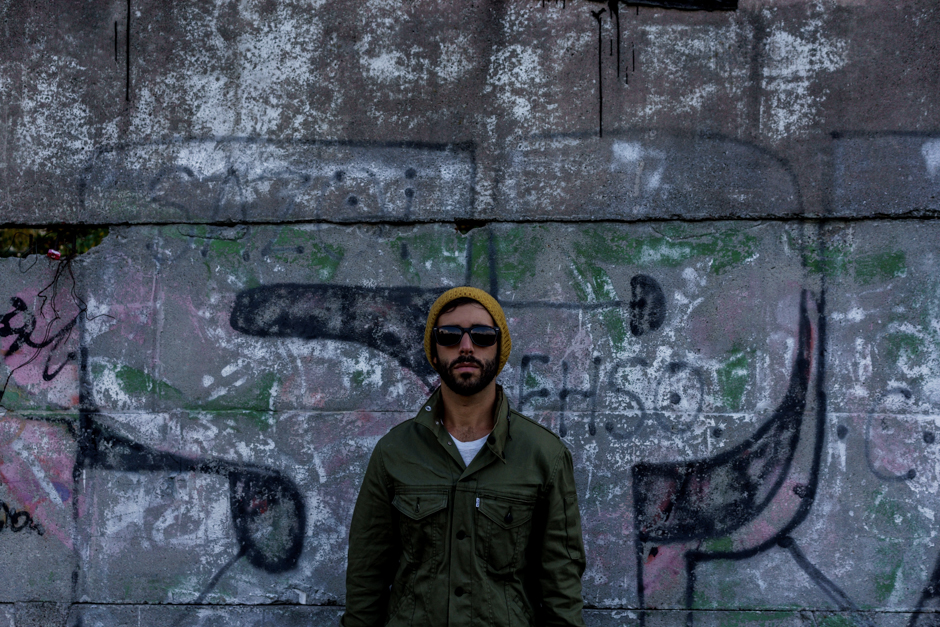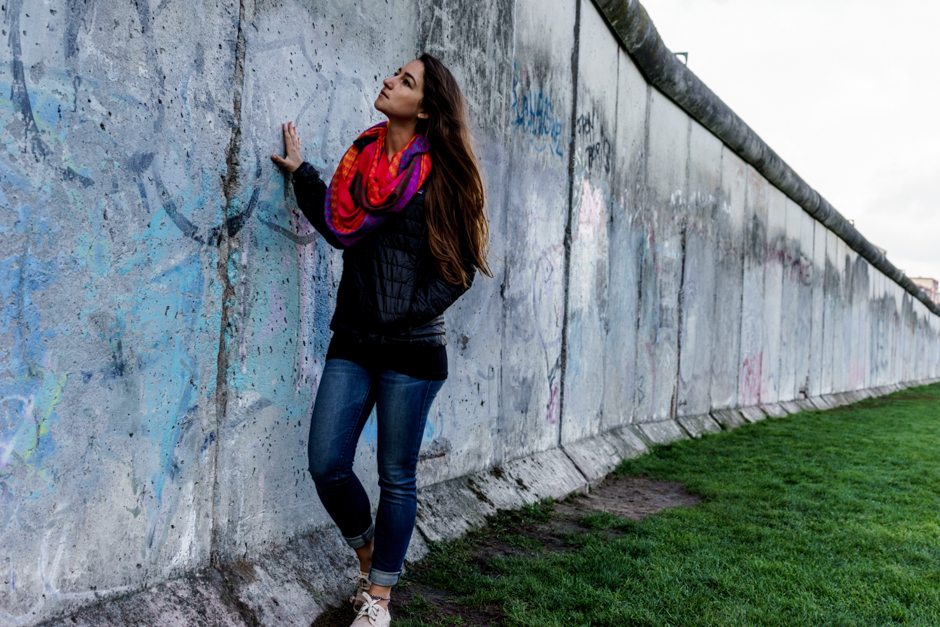 A graffiti-ridden memorial of politics gone wrong, the wall now stands in remembrance of a war-torn time from which Berlin has emerged, an inspiration for appreciation of freedom and unity.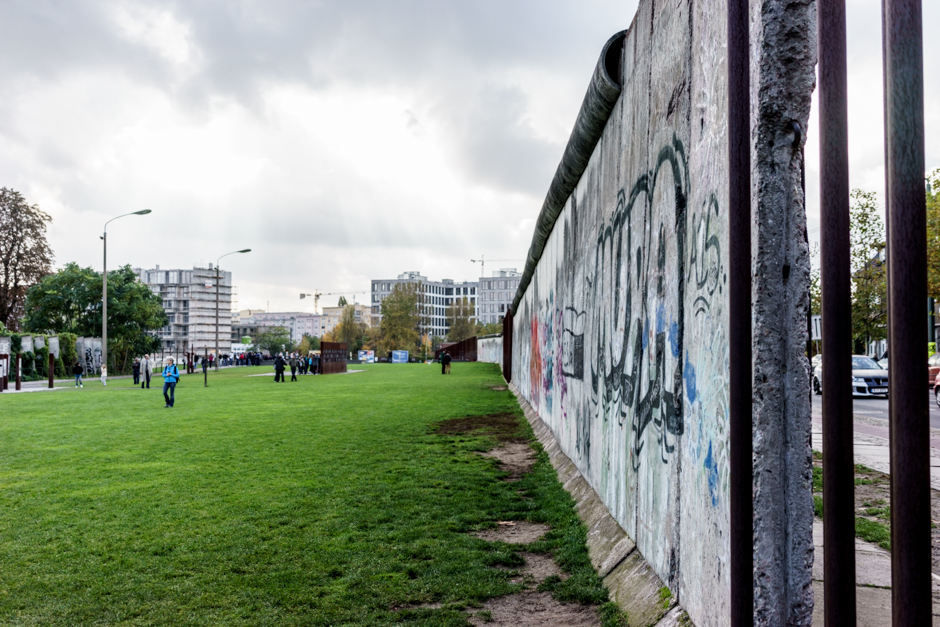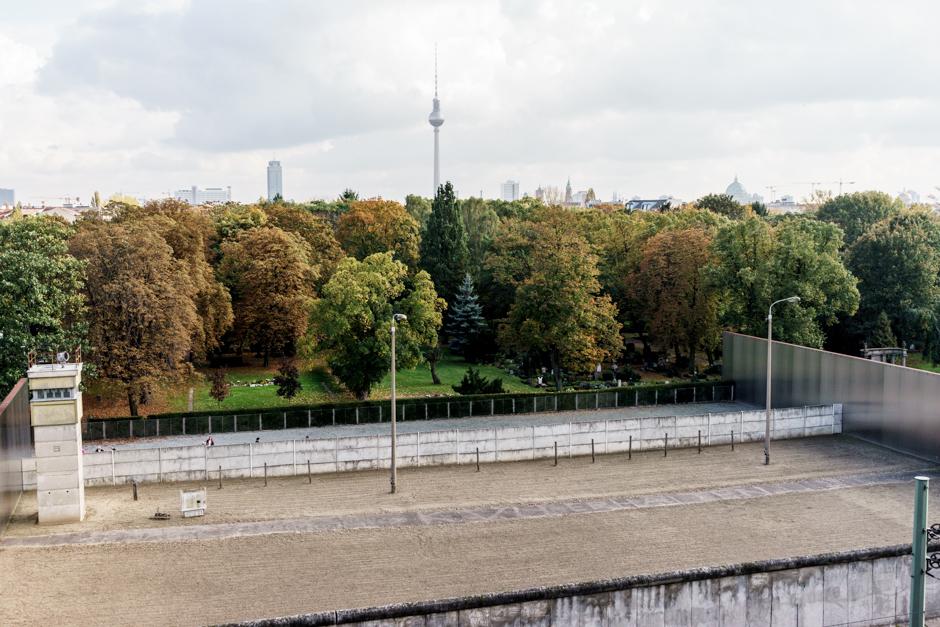 From the wall we walked east, crossing into what once was Soviet-controlled "East Berlin."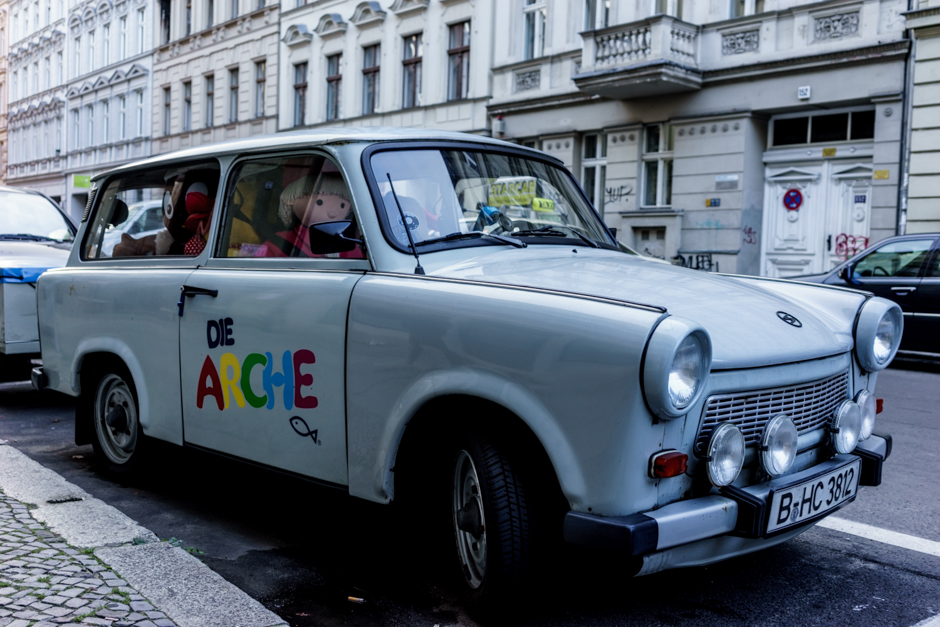 Here, we stopped at Hackescher Markt for Currywurst and checked out the Fernsehturm Tower.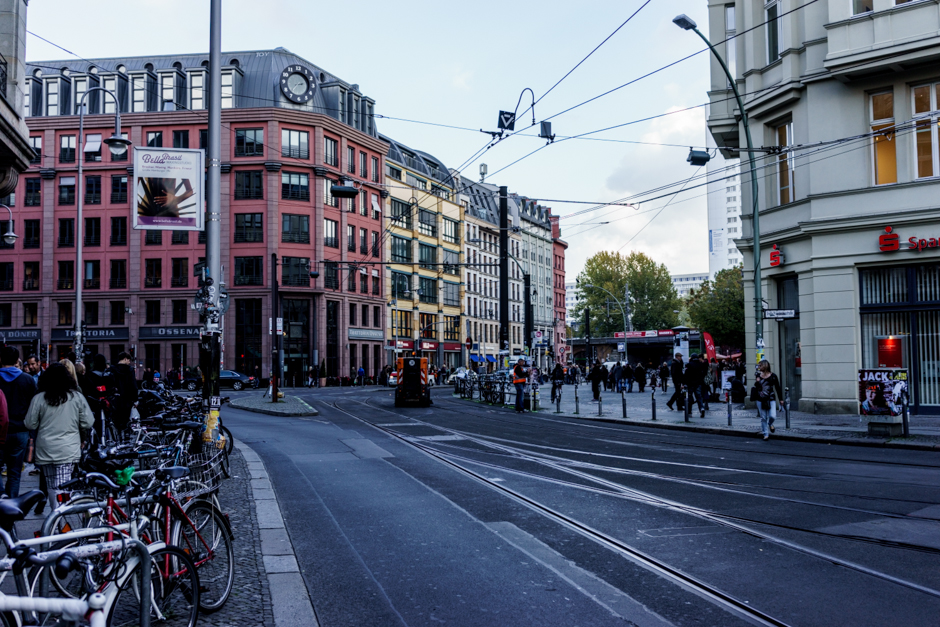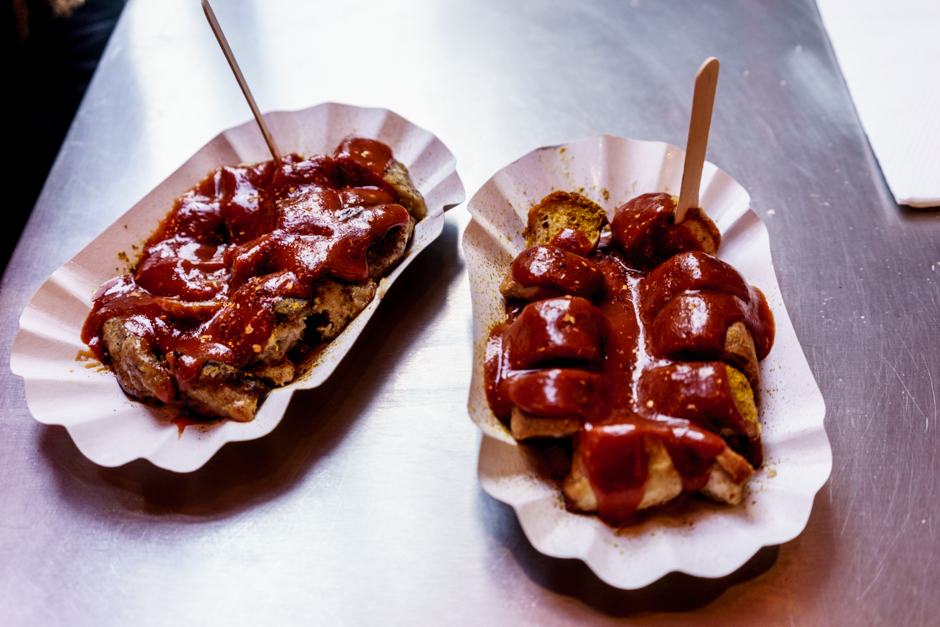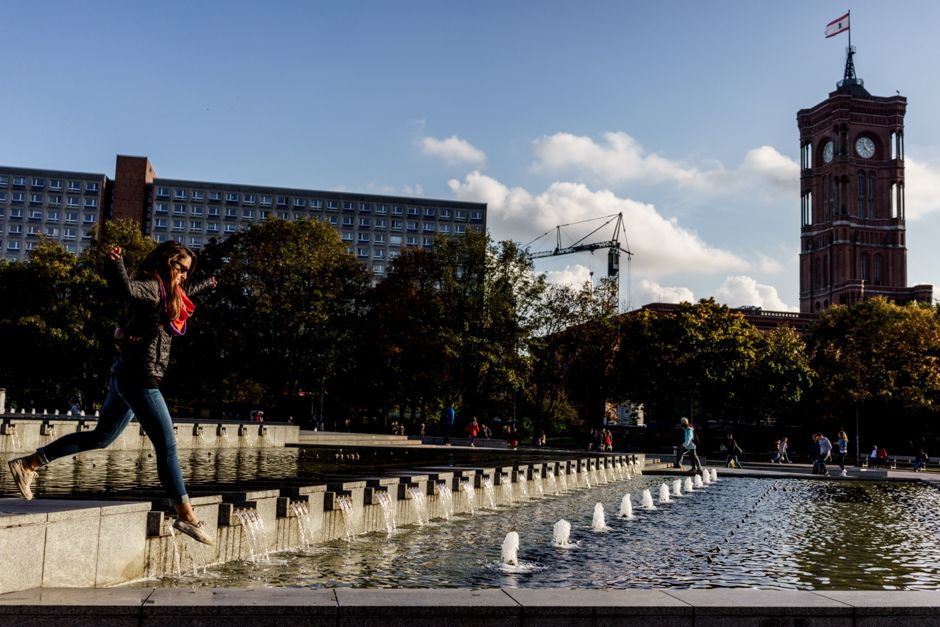 After a bit of wandering, we found ourselves on Museum Island, scoping out the Berliner Dome and playing with fall foliage along the Spree River.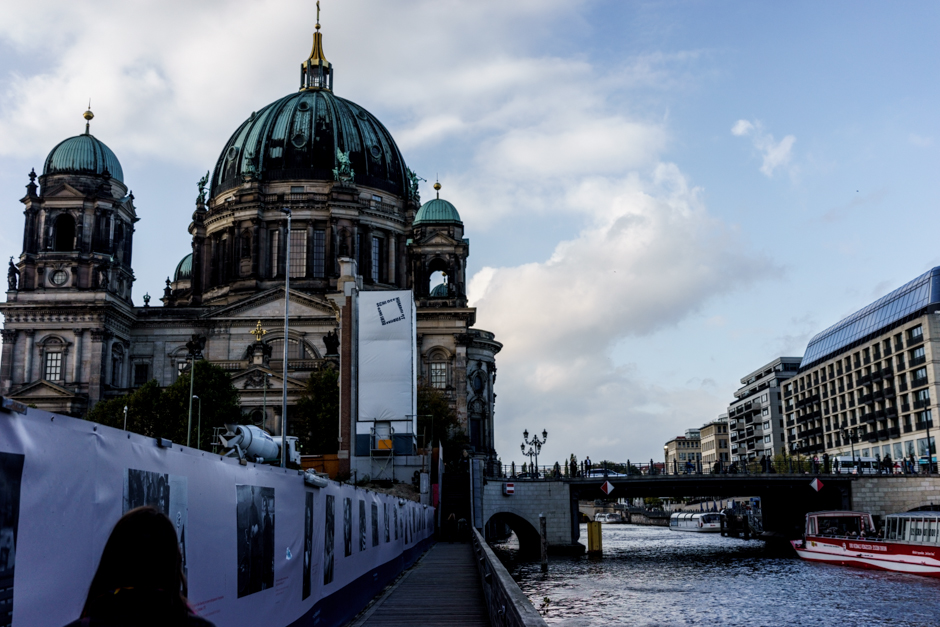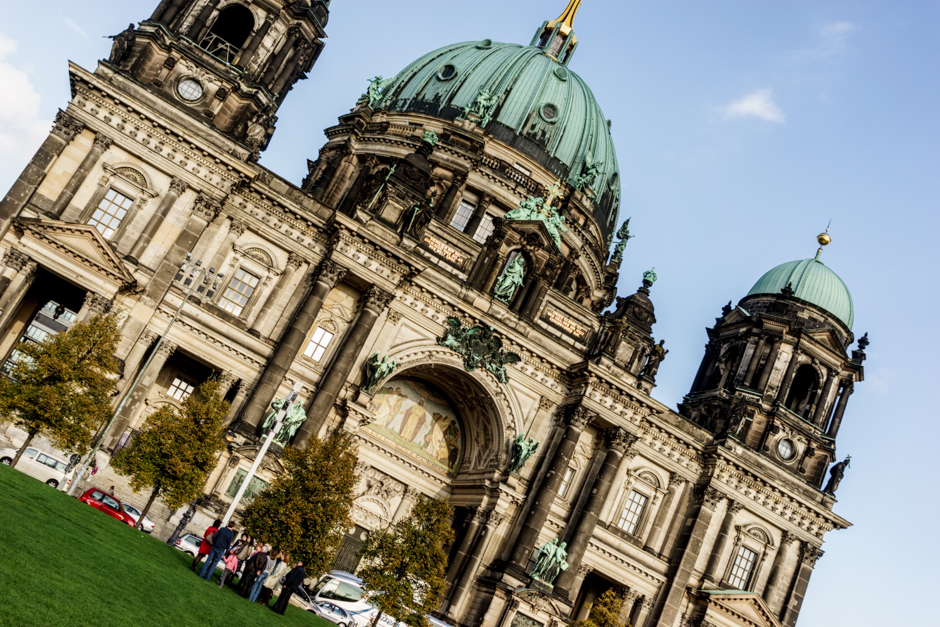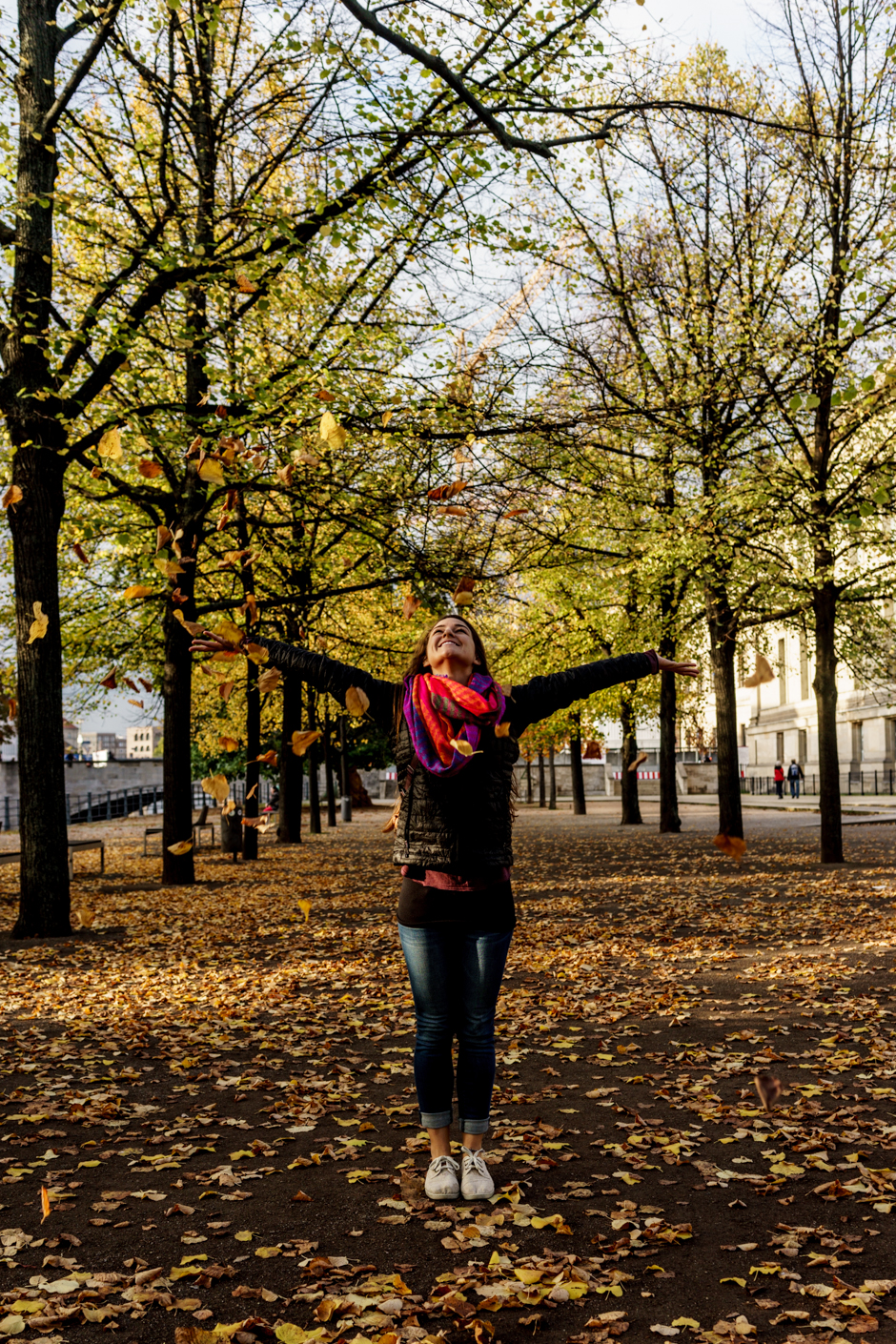 Continuing our tour of historic Berlin, we walked through the Bradenburg Gate and south to the Holocaust Memorial.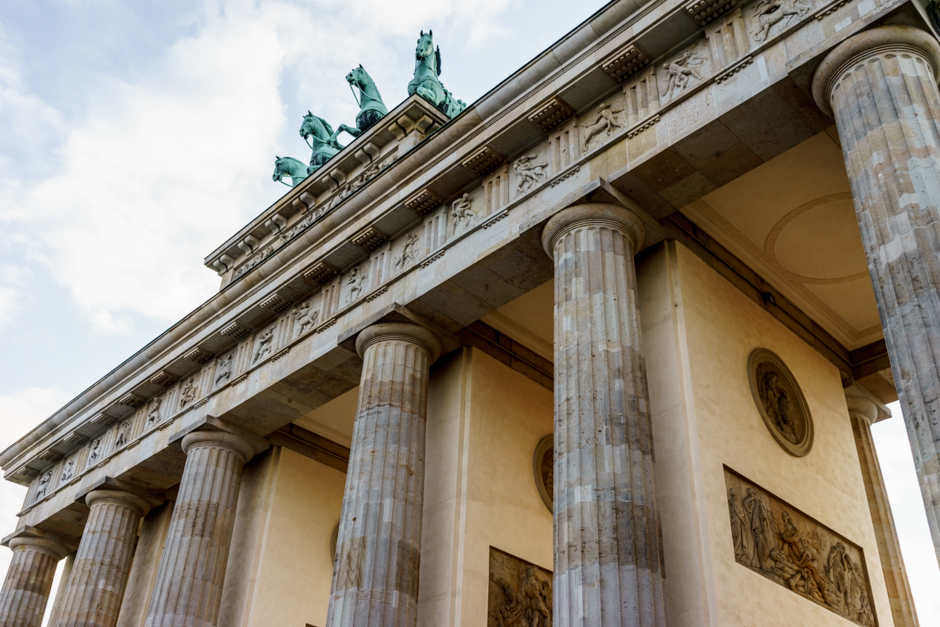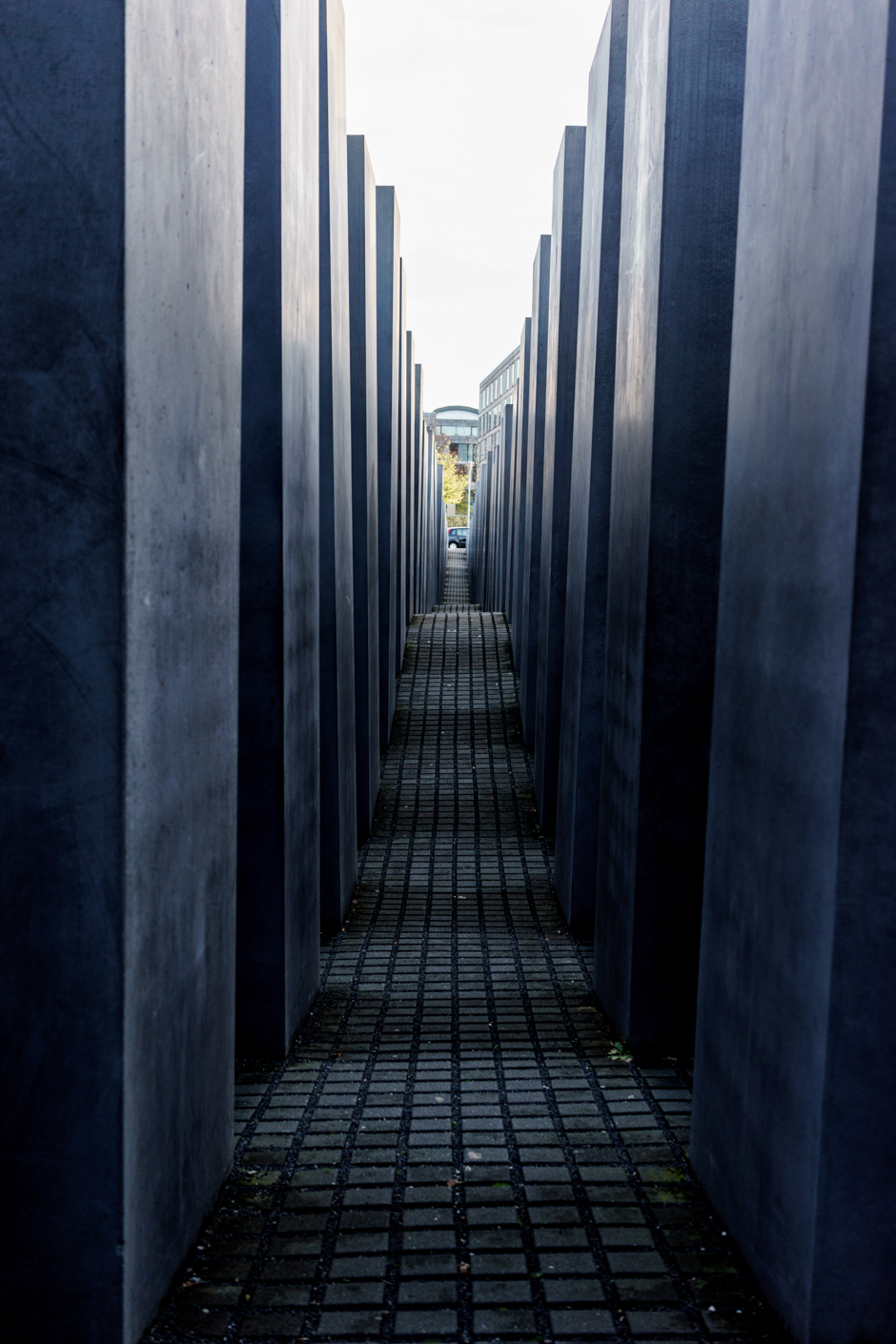 To finish our historic tour of the city, we spent a couple hours in the Topography of Terror, learning about and understanding the rise and fall of the Nazi Regime.
It was a melancholy day educating ourselves about the recent wars that plagued this city, but an eye-opening and necessary experience for any visitor who wants to further appreciate the city's current uplifting/positive nature.
After a trip back in time, we spent Saturday with Valerie, diving into the city's modern culture. Art and lifestyle, this was today's agenda.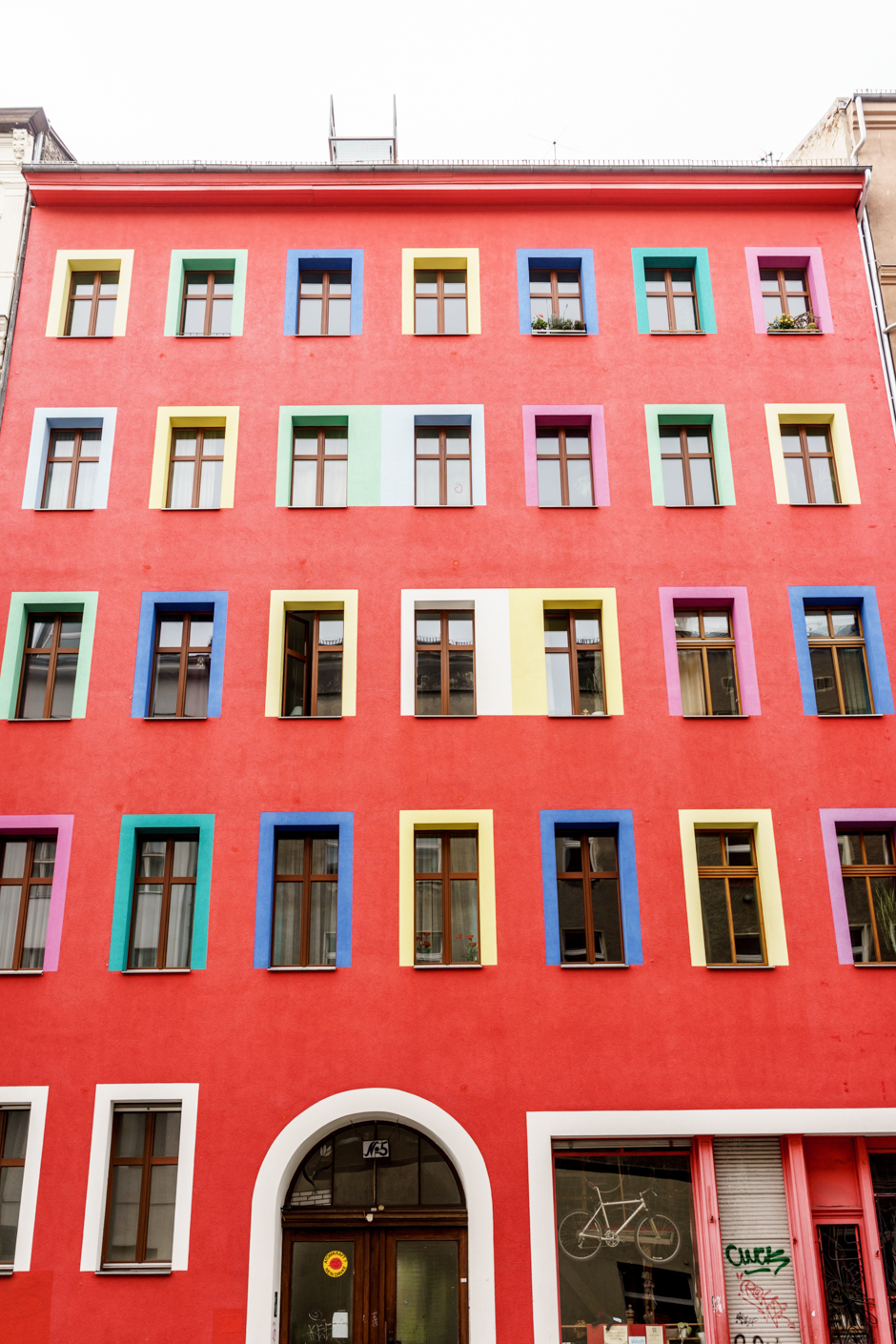 Through Kreuzberg we walked, along the Landwehr Canal, gazing at and appreciating the abundance of street art.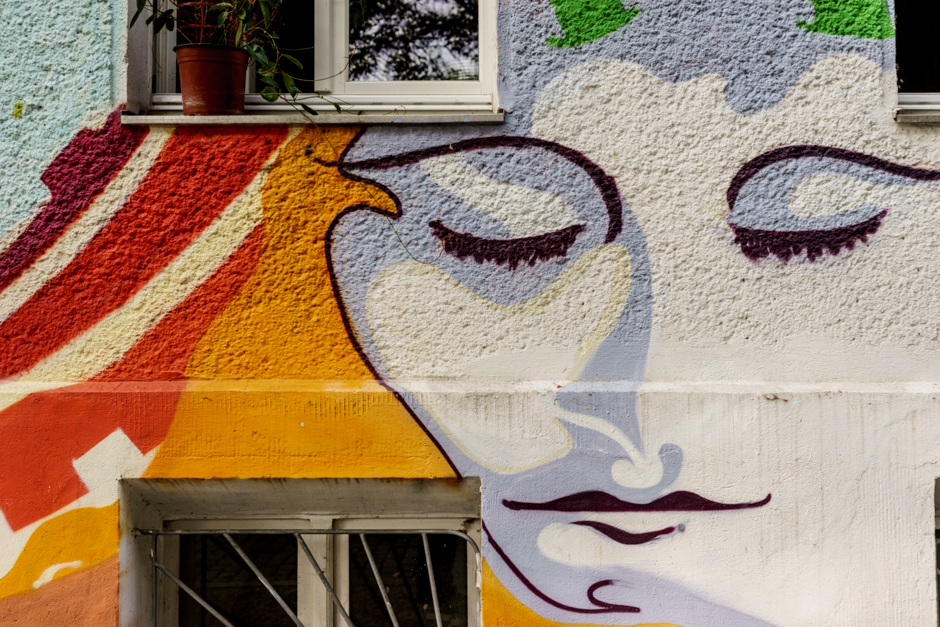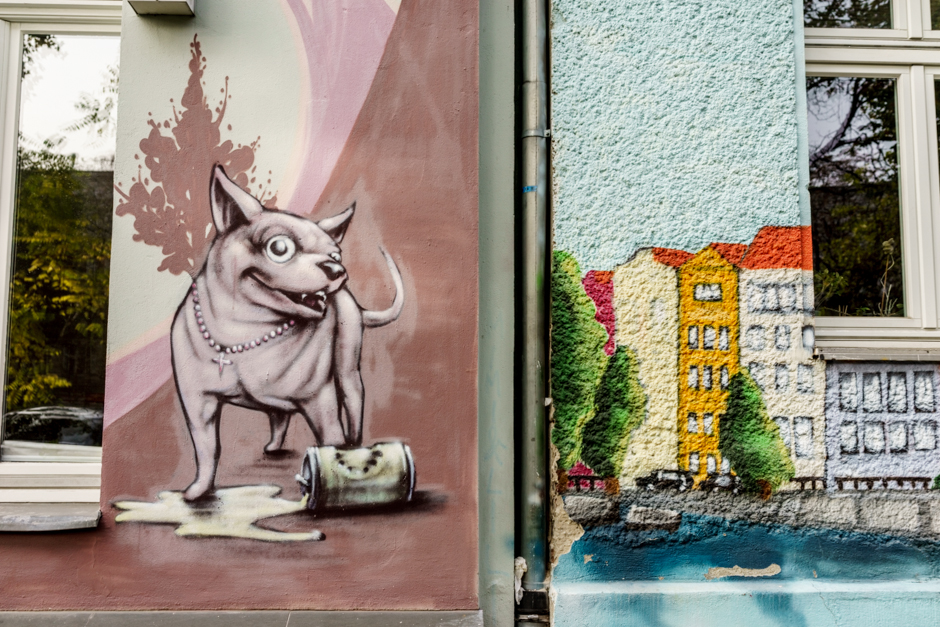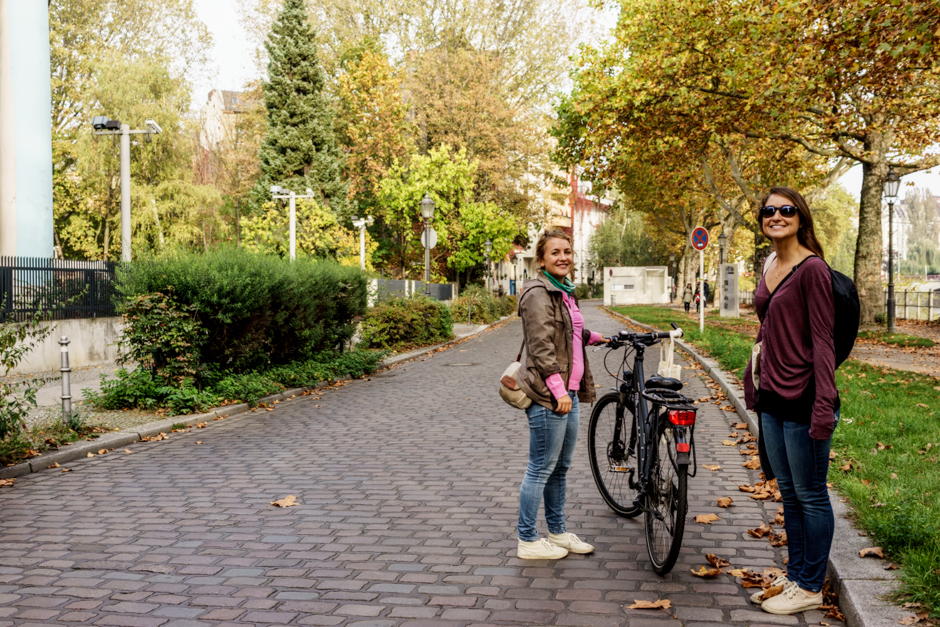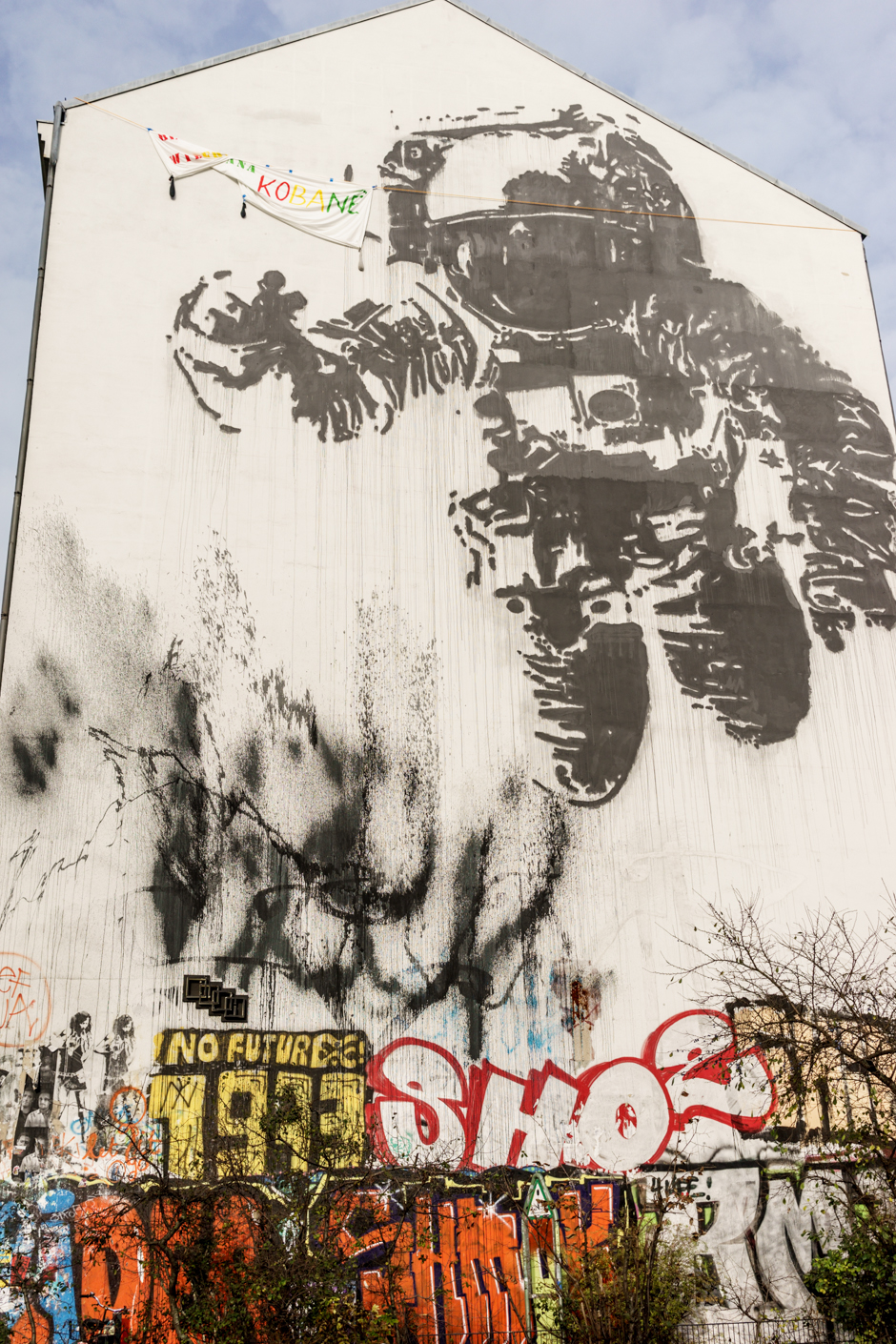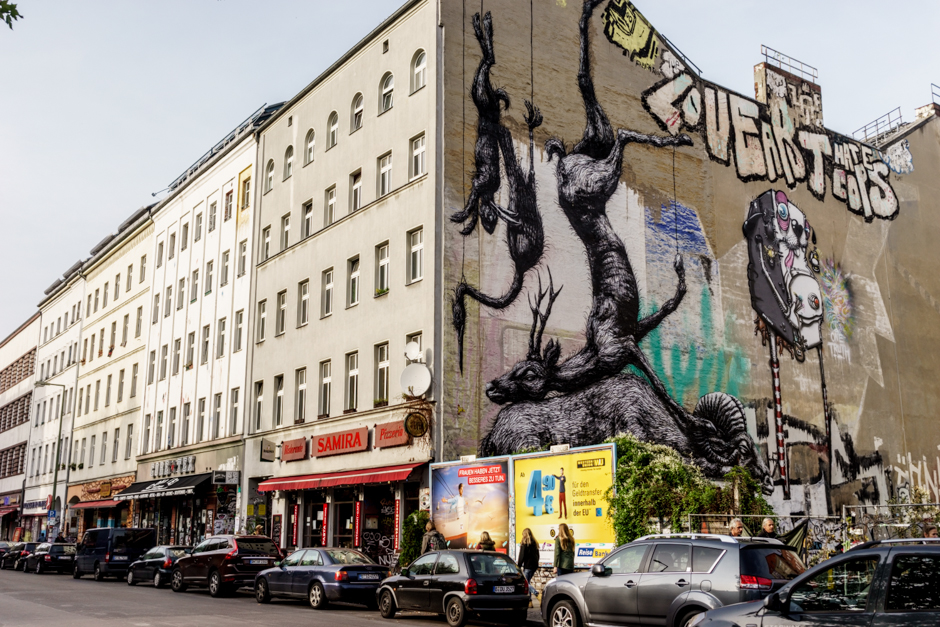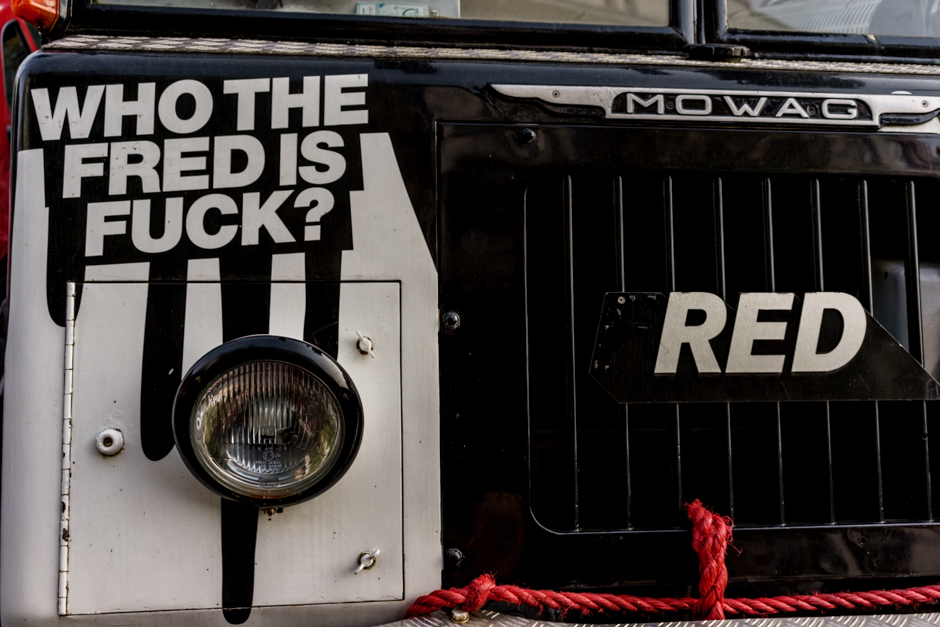 We later crossed the Oberbaum Bridge, over to the East Side Gallery.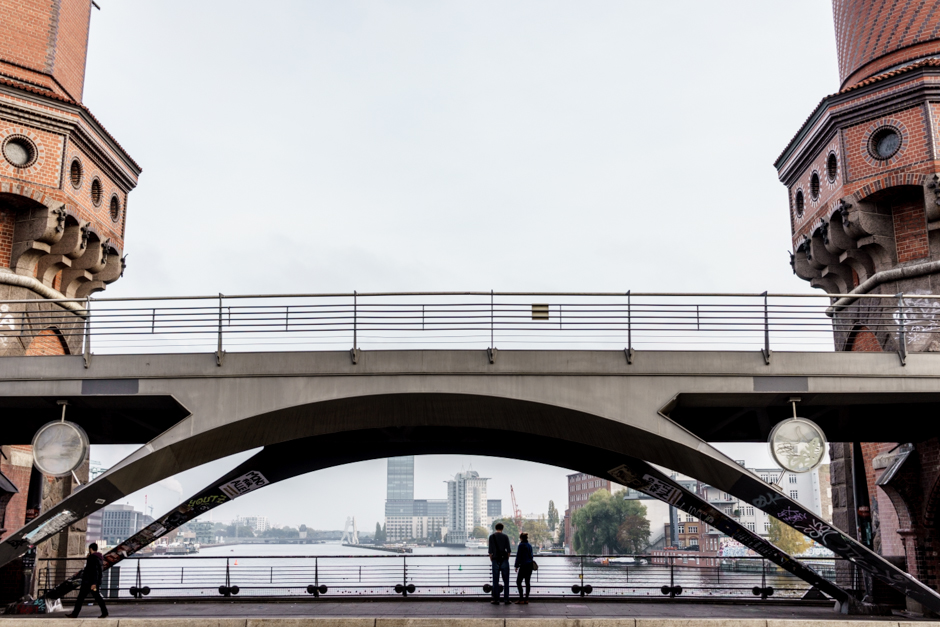 This 1.3km long section of the Berlin Wall has been converted into the largest and longest open-air art gallery in the world.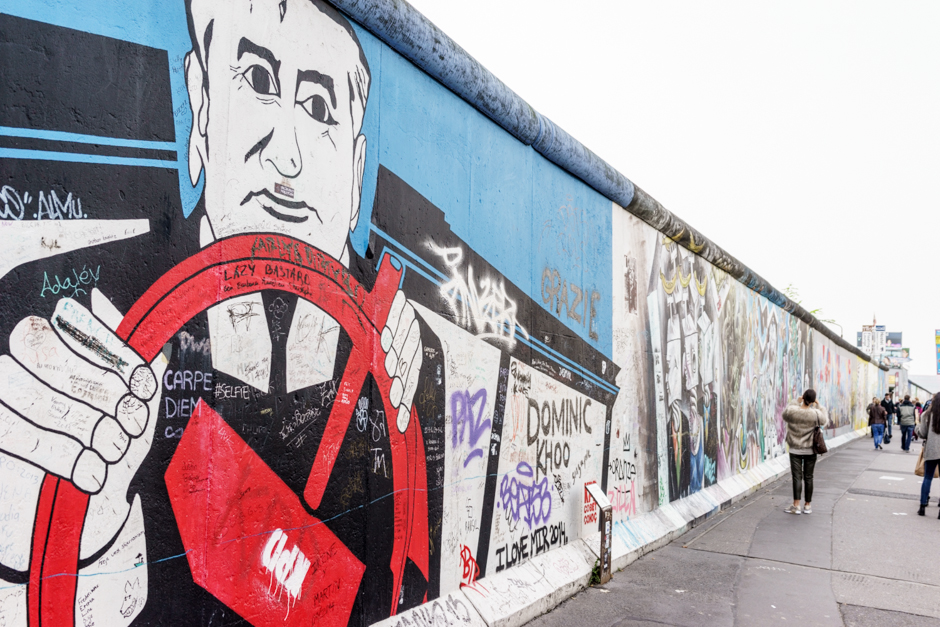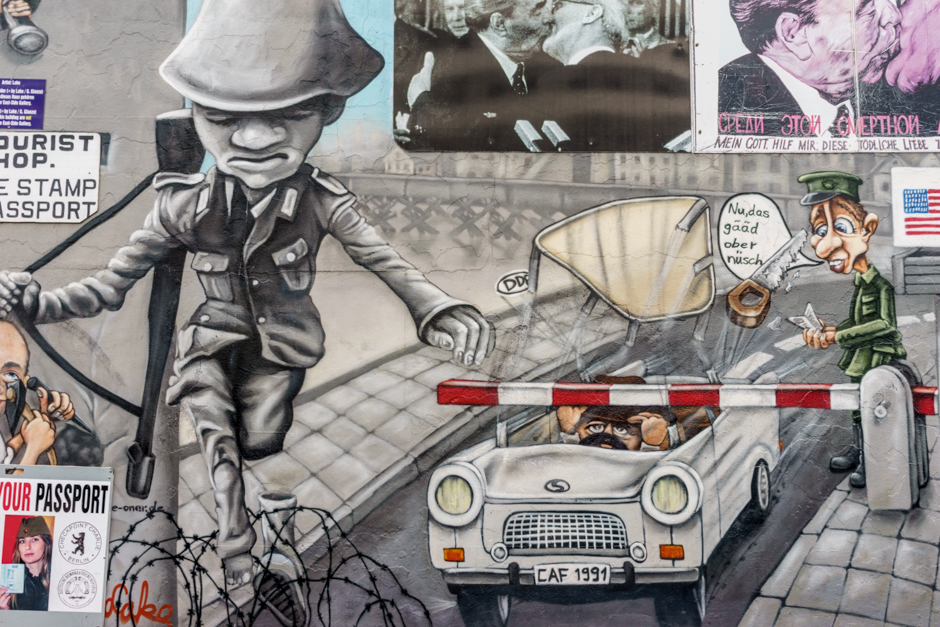 The symbolism here was abundant. Overwhelming freedom of expression on a wall that once meant conformation and oppression.
This was a happy place. A place of reflection and acceptance.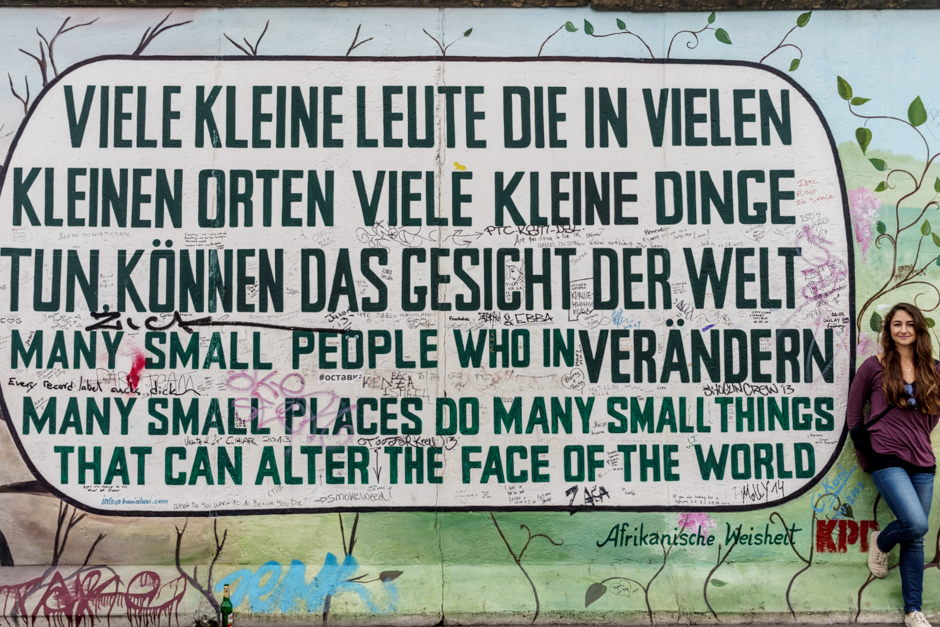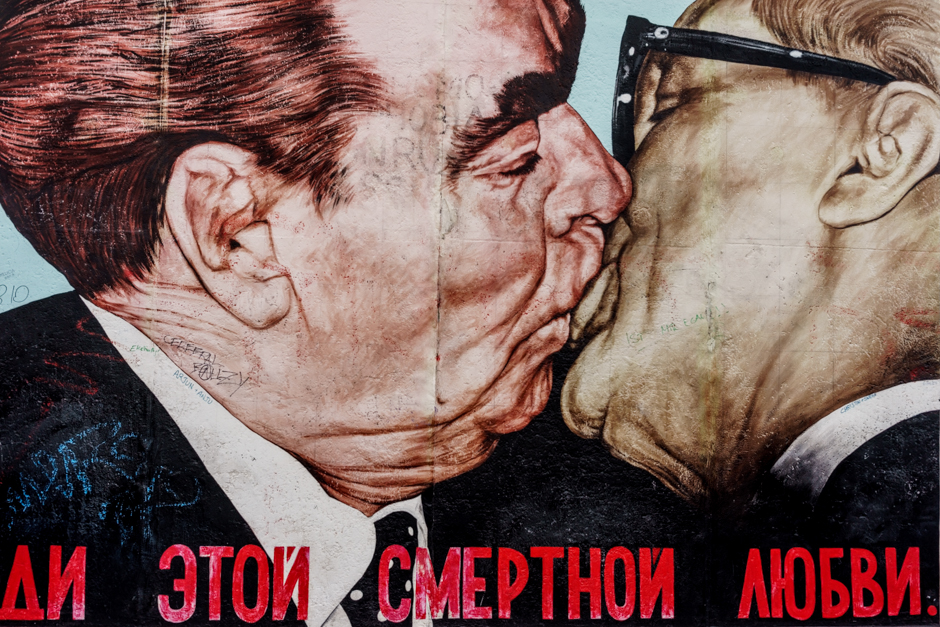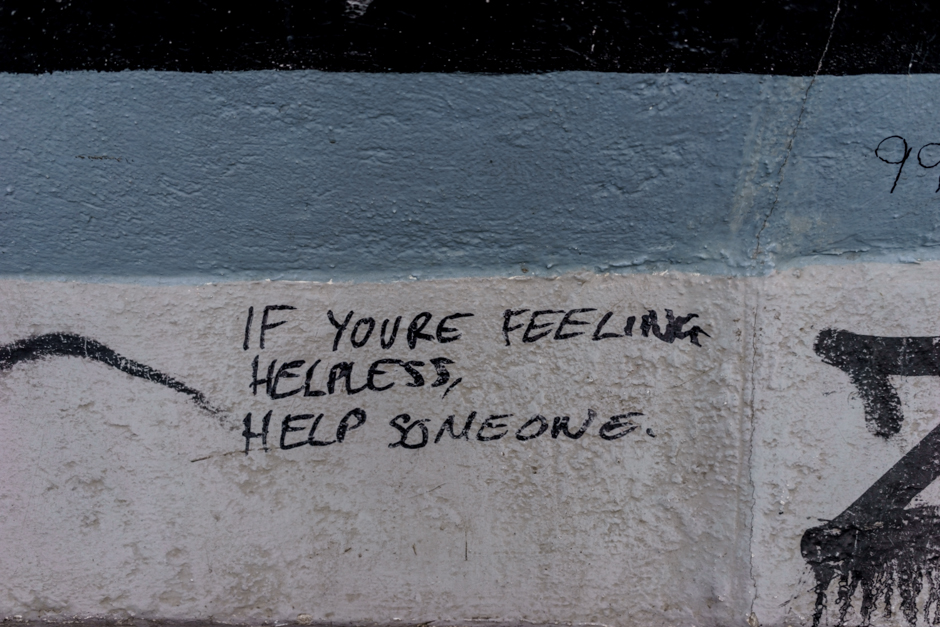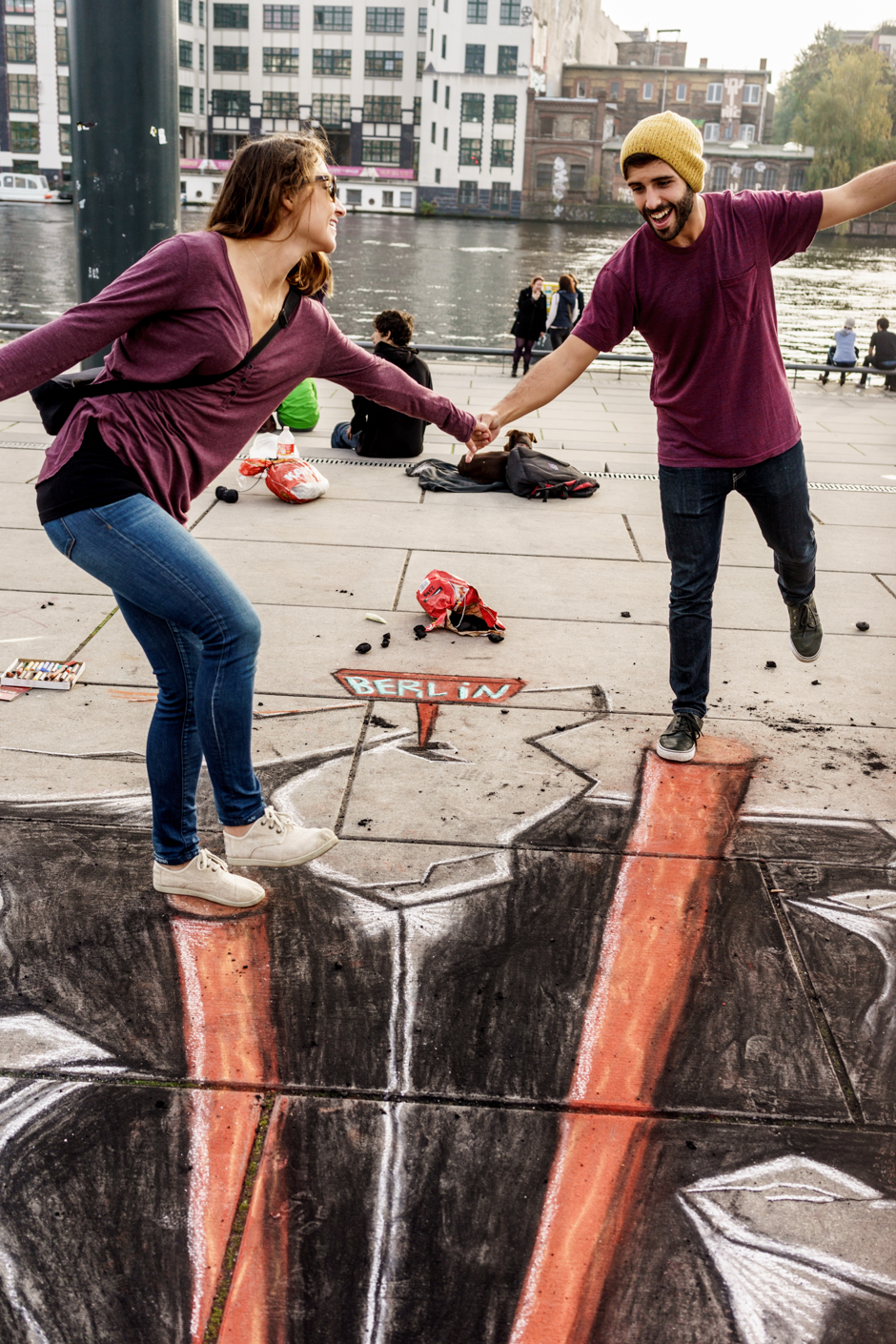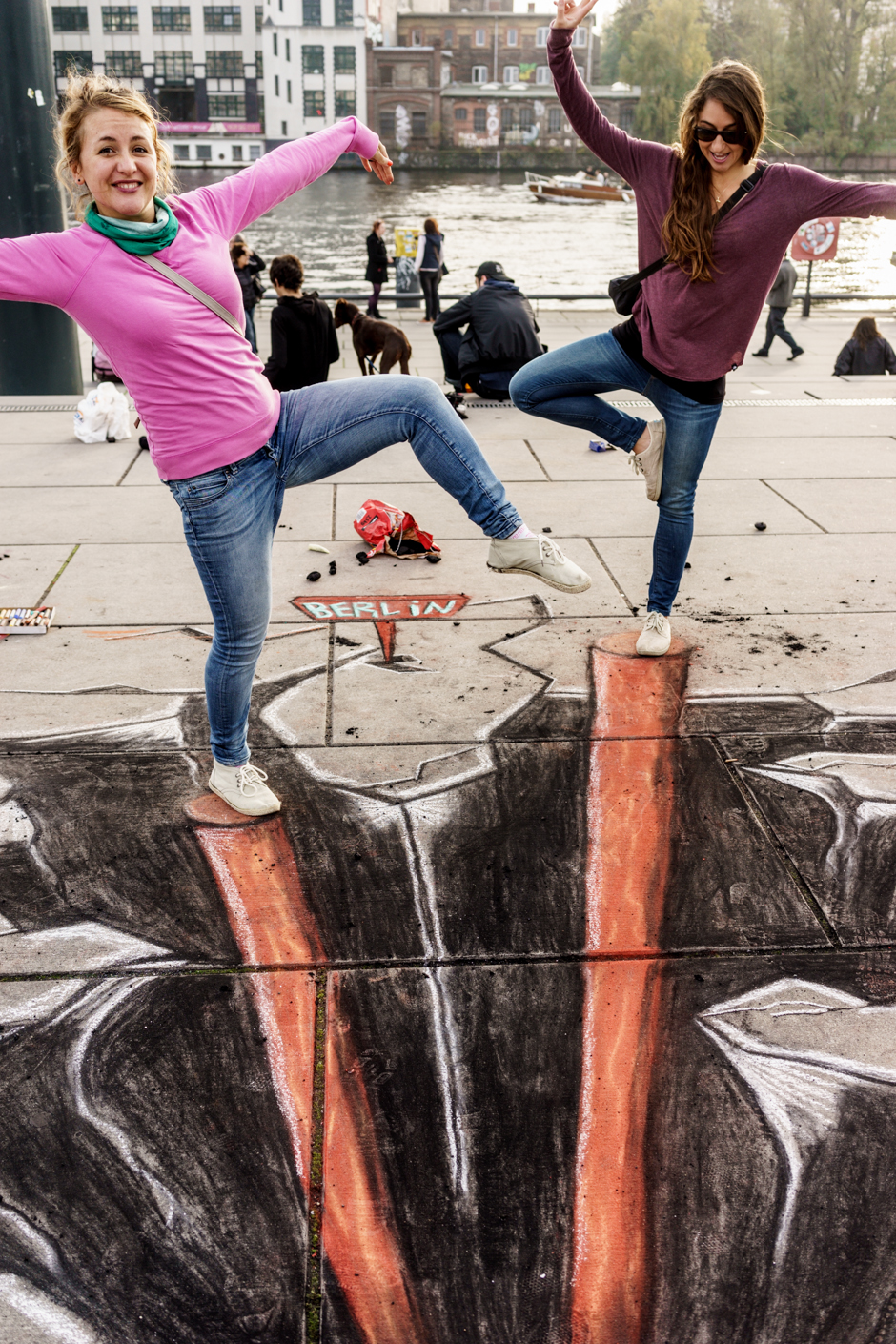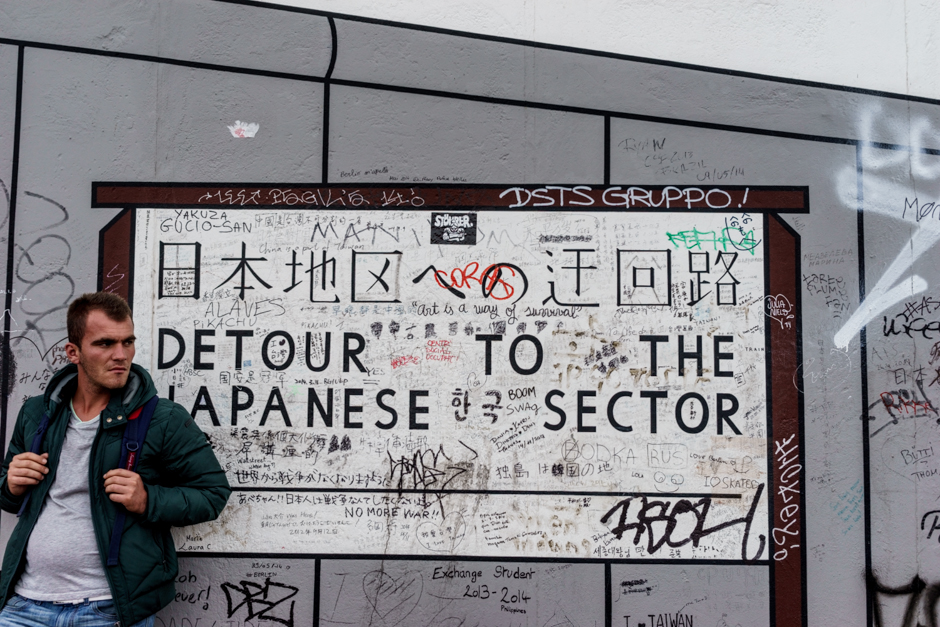 A quick left-hand turn at the end of the gallery led us to Yaam, a beach bar along the Spree River, one of the oldest in Berlin.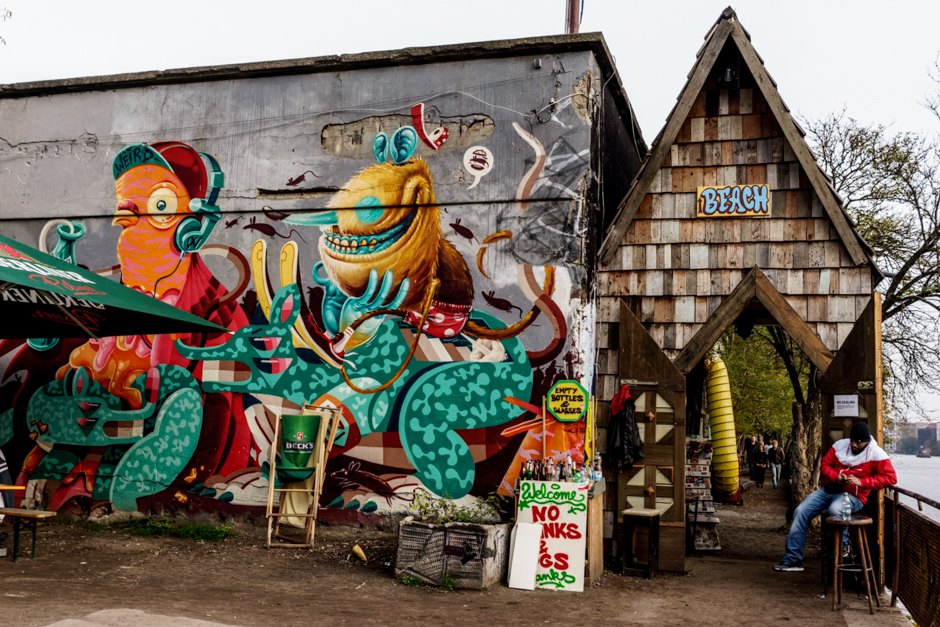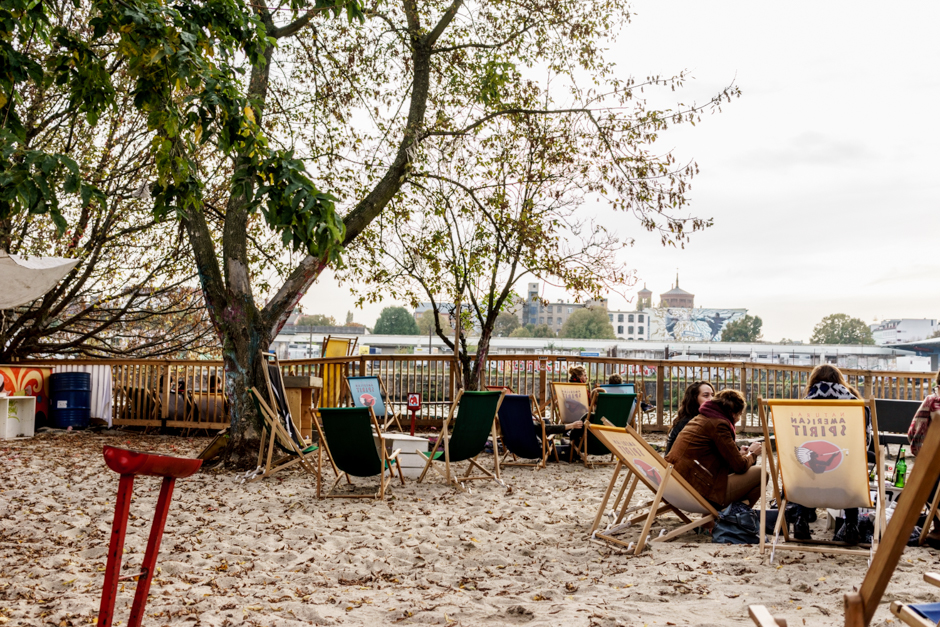 This was a pretty cool spot. They said so themselves…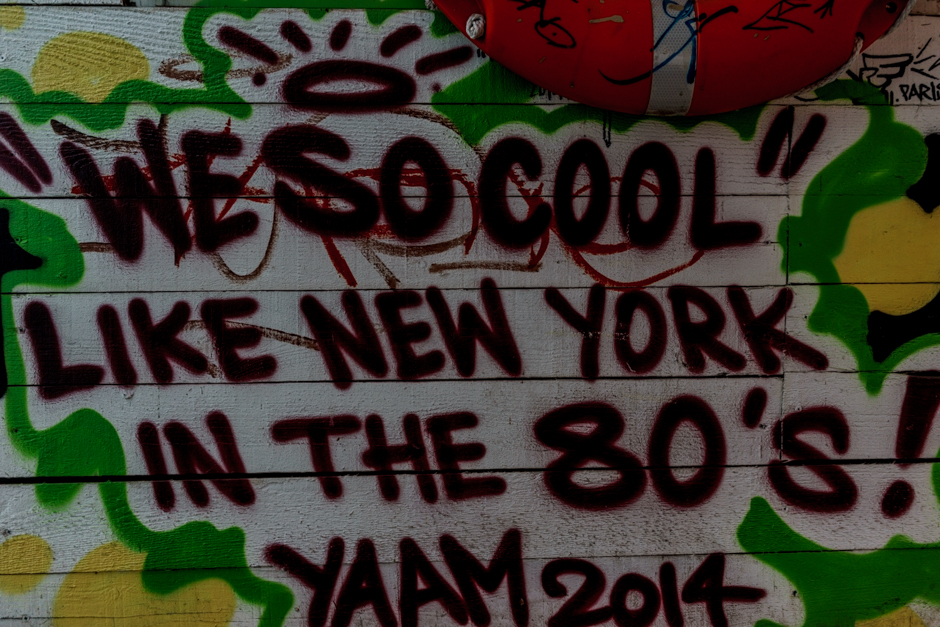 The remainder of the night was a blur of German beer, German lessons, and shady park strolls.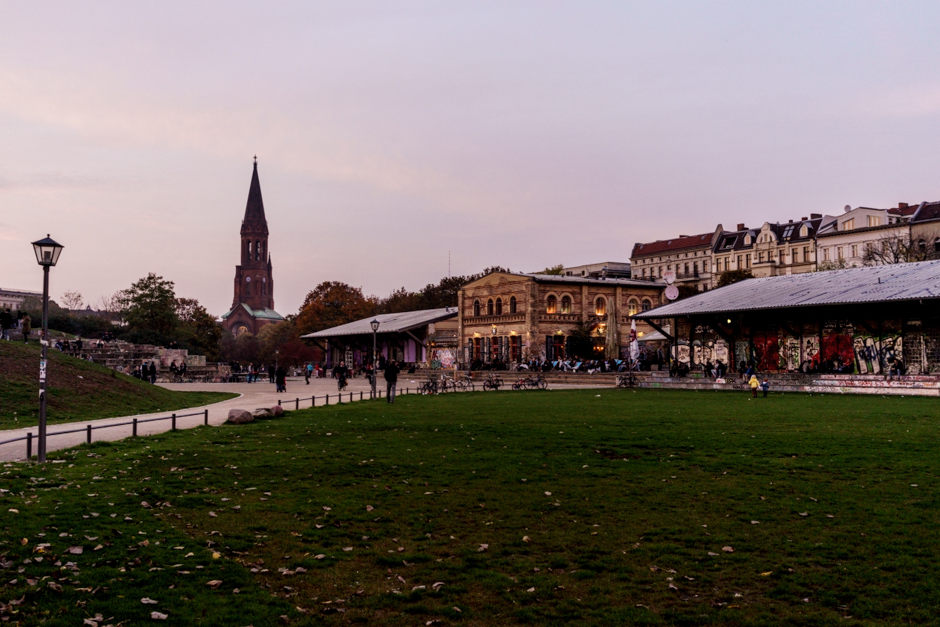 For a late-night snack we stopped at Mustafa's for the best doner kebab in town. Well worth the hour-long line. The internet hype was all right.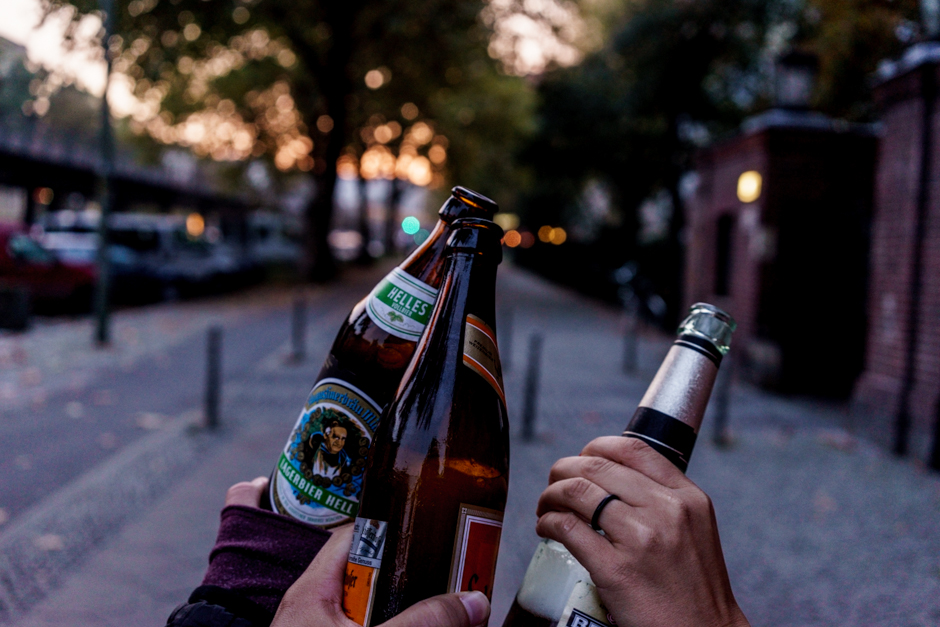 On our last full day in Berlin, our crew expanded, as Valerie's roommate (Nici) joined us for a day at the park.
We headed to Mauerpark for their Sunday flea market and Bearpit Karaoke.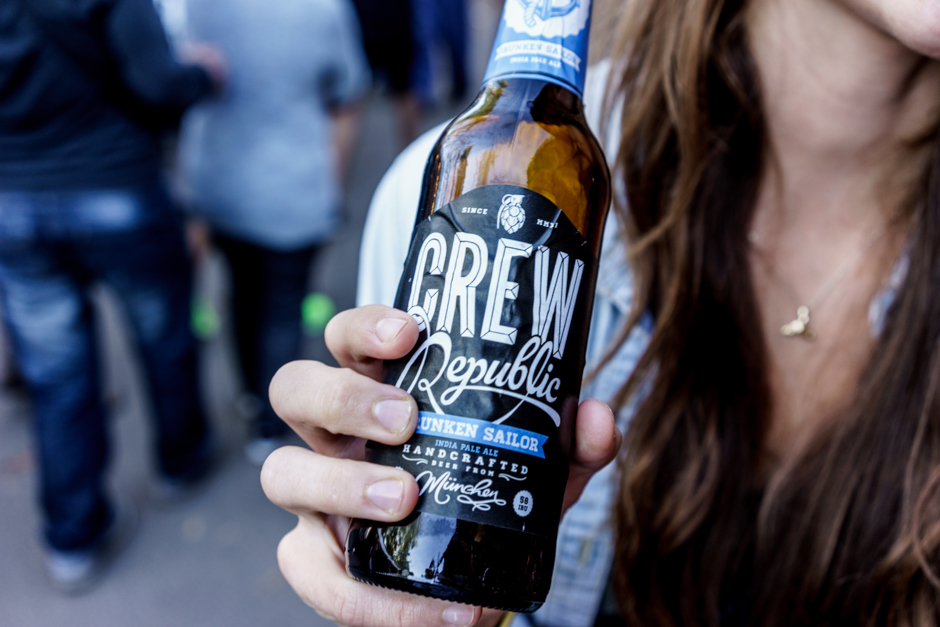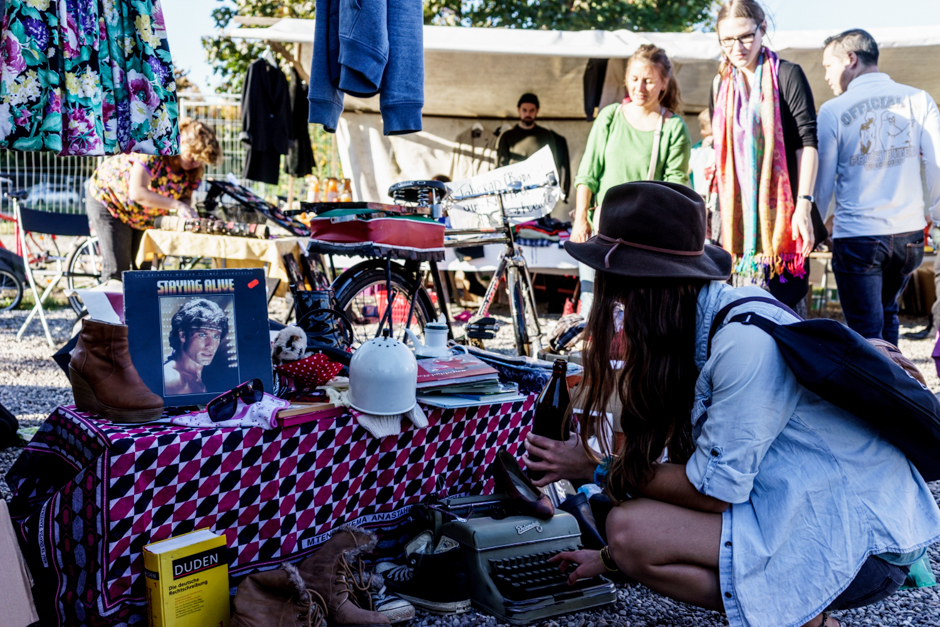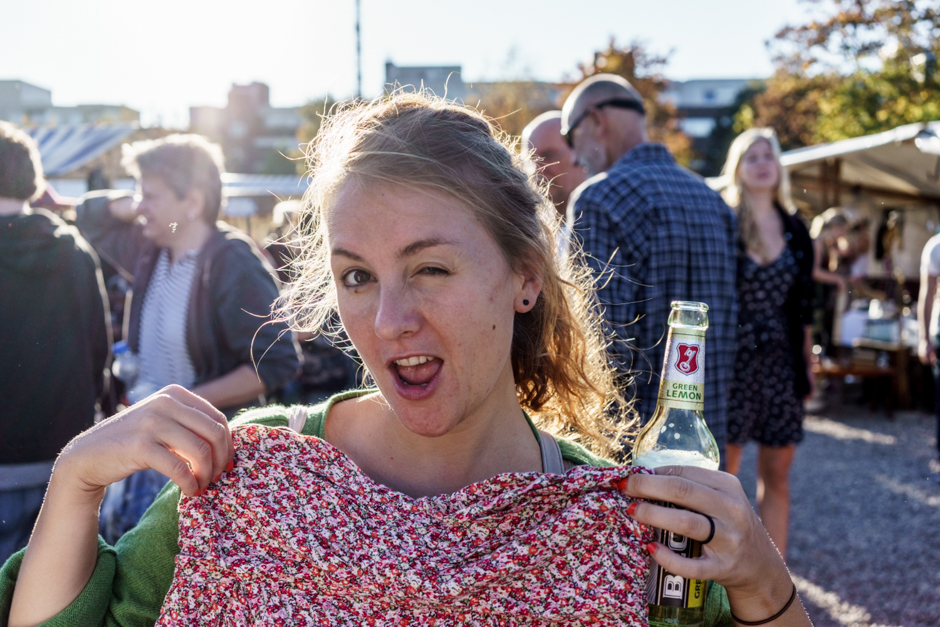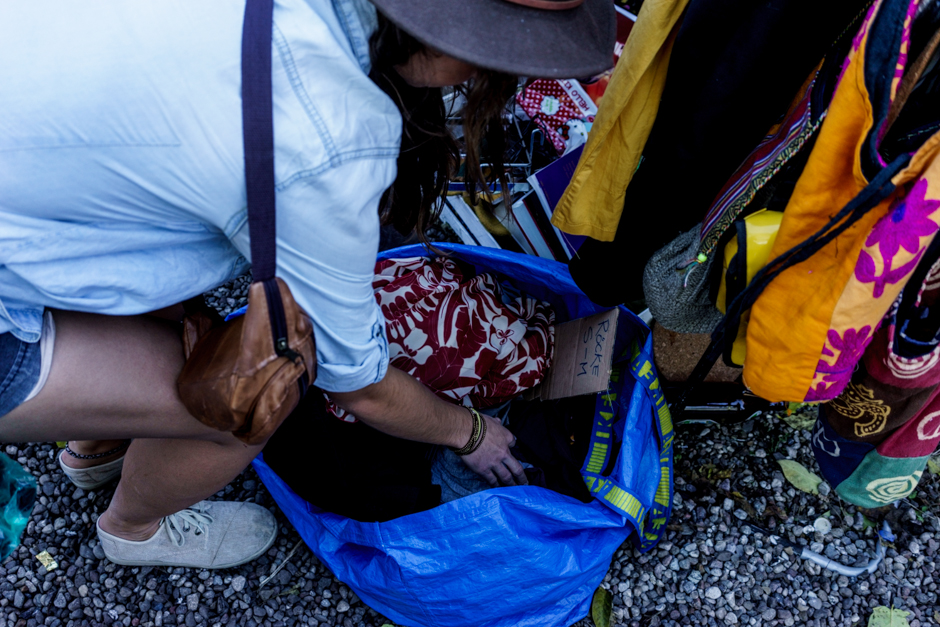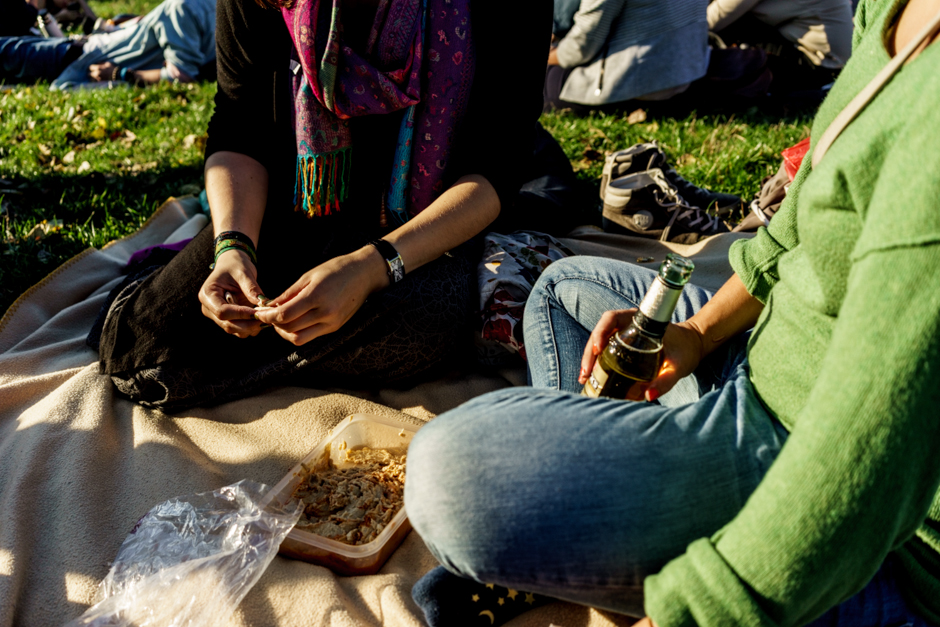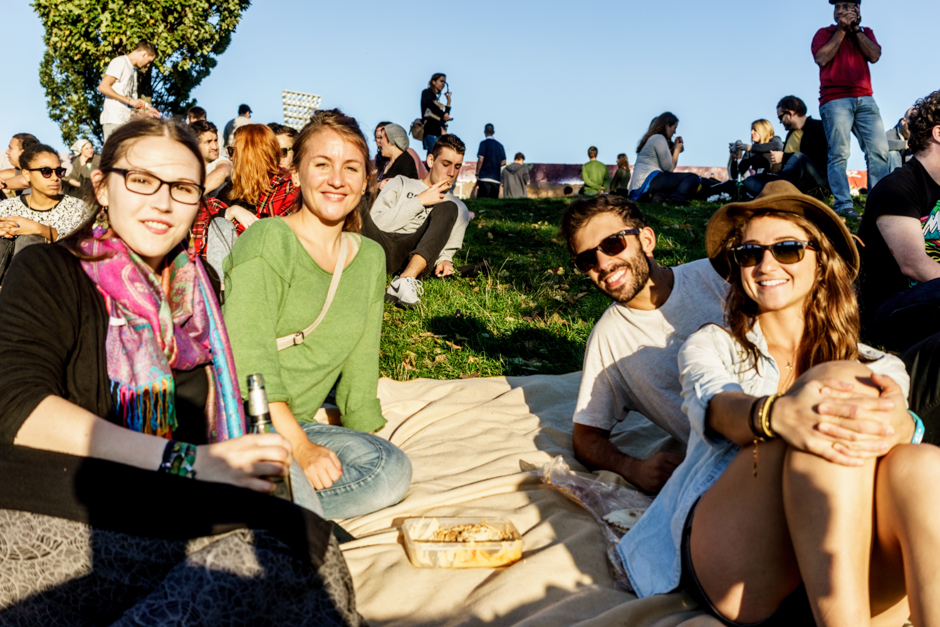 Over a thousand people gathered to watch random audience members chant their favorite songs. Good or bad, a clap was always guaranteed for these brave souls.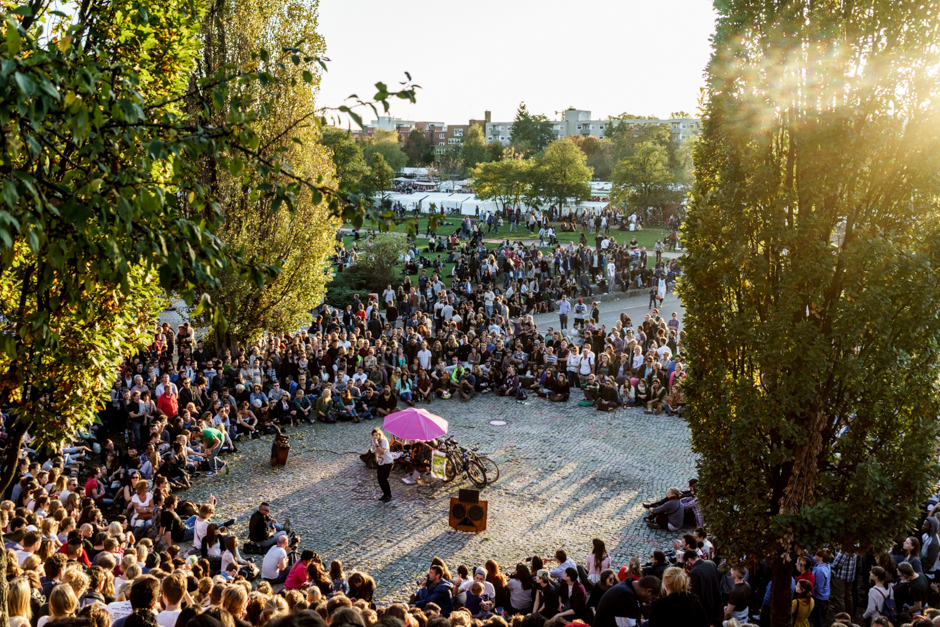 Our time in Berlin, although short, will be forever cherished. We loved this city. We could live in this city. We could make babies in this city (just kidding, mom).
The rich contrast of heartache and self-expression is a literary and visual artist's nirvana. This city has soul, it has spunk, it has dribbles of inspiration oozing from its every inch of concrete erection.
Simply put, diese stadt is verfickt gute!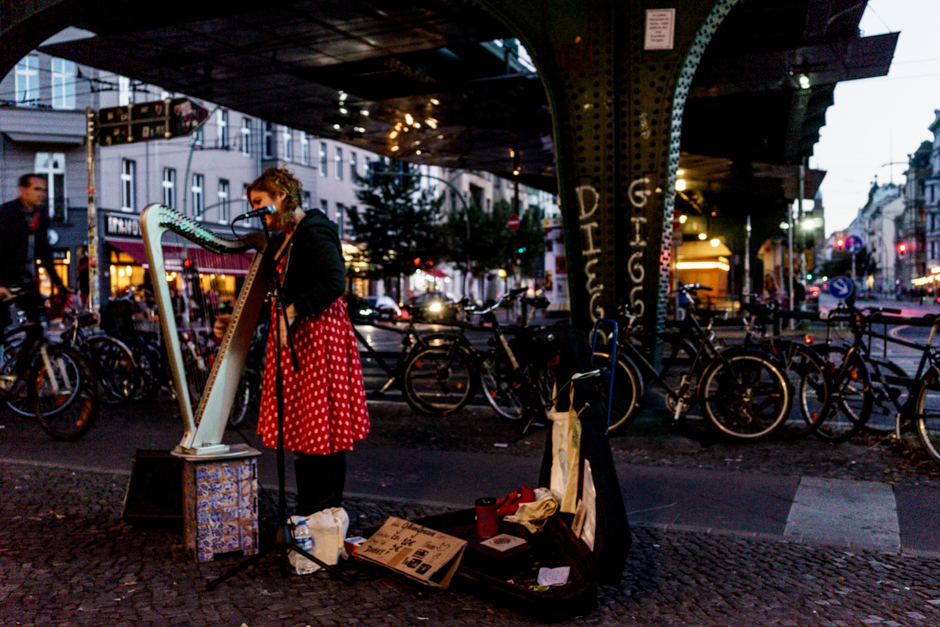 With two days remaining in the Schengen Area, Monday called for a doleful departure from our beloved Berlin.
Today we'd be taking a bus to the fairy tale city of Prague.
With a late arrival, we walked a brief 2.9km to our hostel and laid our heads to rest.
In the morning, we were quick to make our way into the old city, where colorful architecture and street performers in traditional folk garb filled the scene.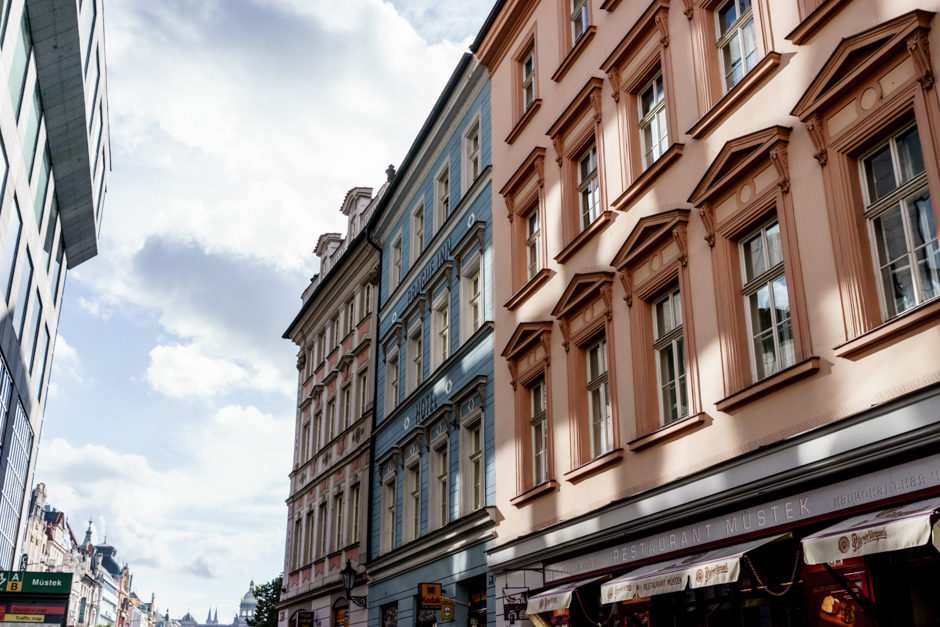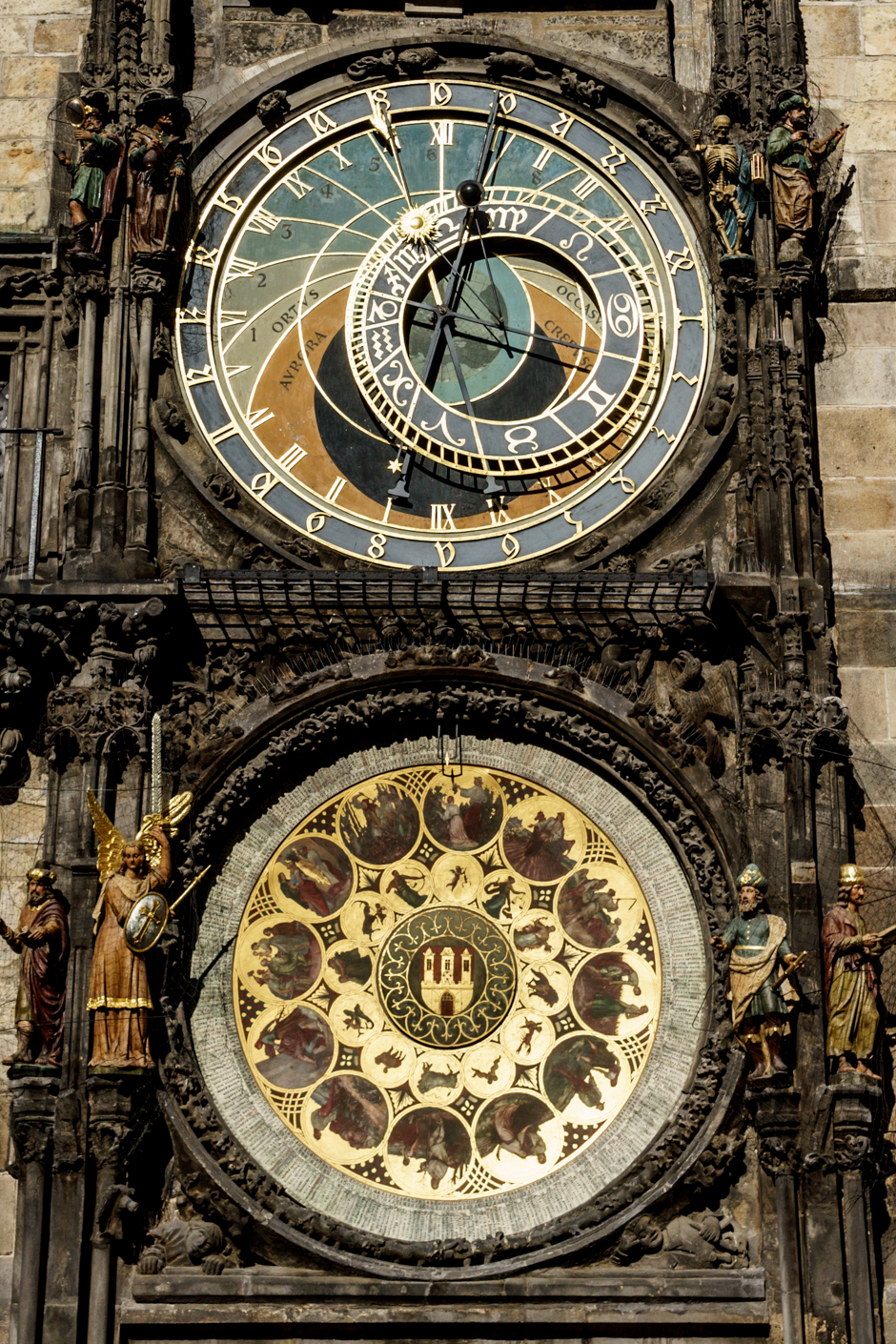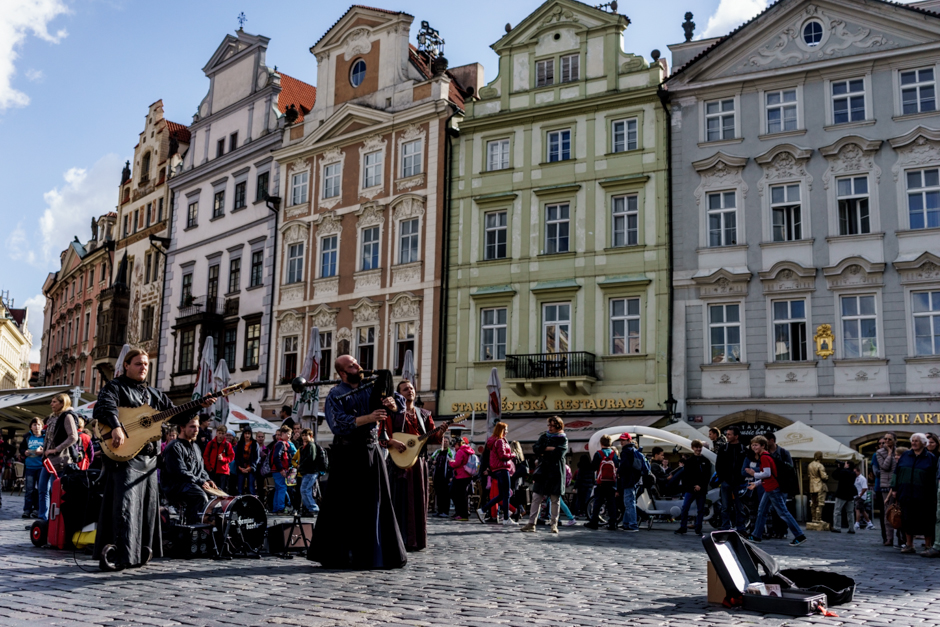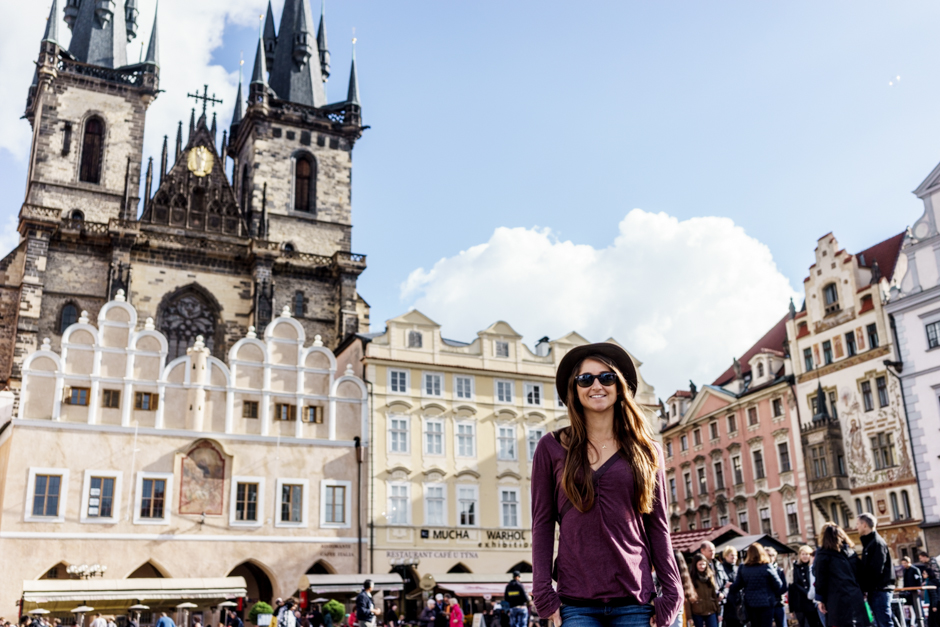 The historic city-center truly was the epitome of a children's book tale. Mythical churches, castles, and bridges helped complete the setting. Even the currency was of an ancient land of kings and queens.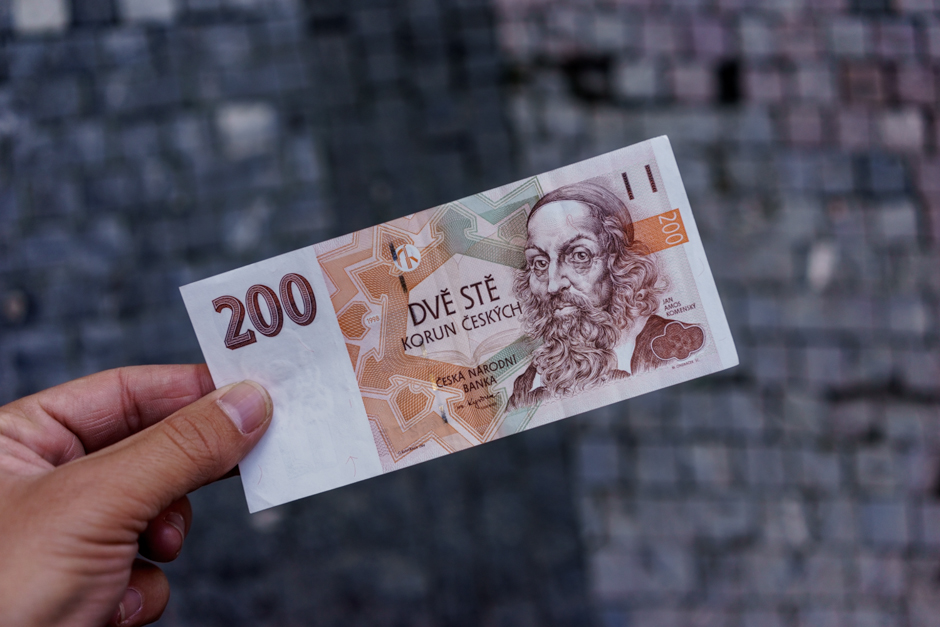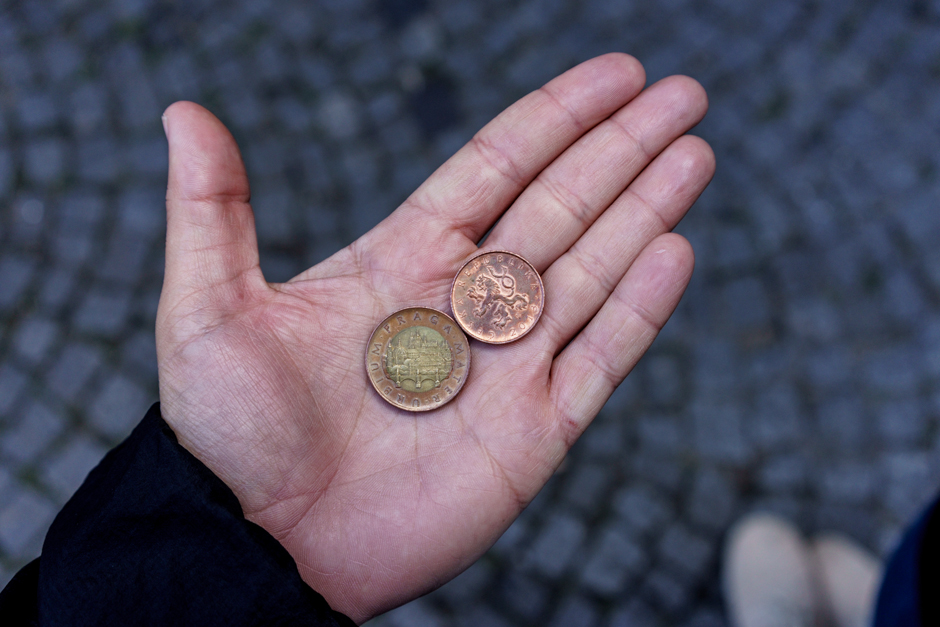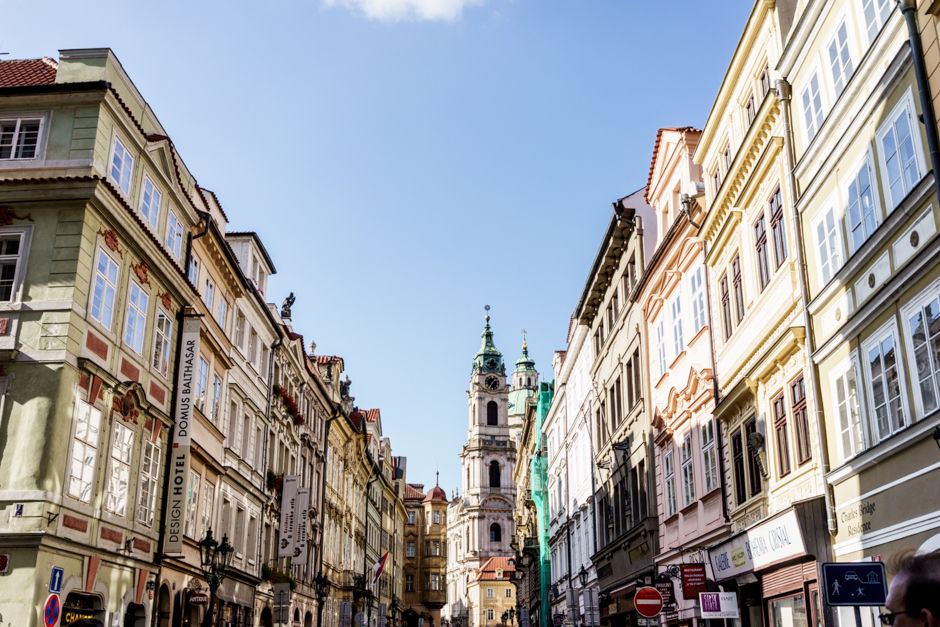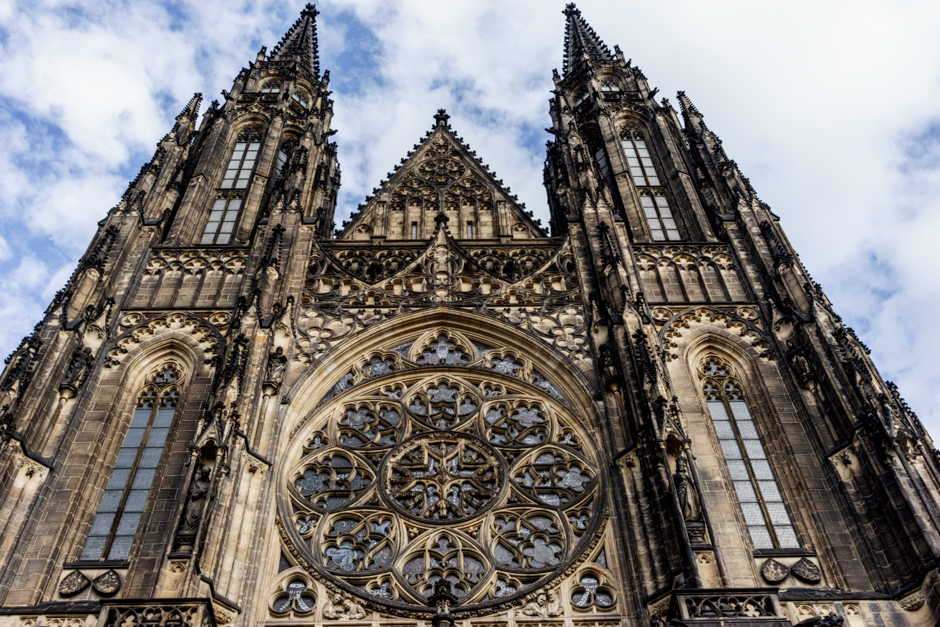 With only a day in Europe's fifth most visited city, we quickly made the rounds, crossing the Charles Bridge, visiting the Prague Castle, posing by the John Lennon Wall, enjoying some key pieces of art, and munching on trdelnik.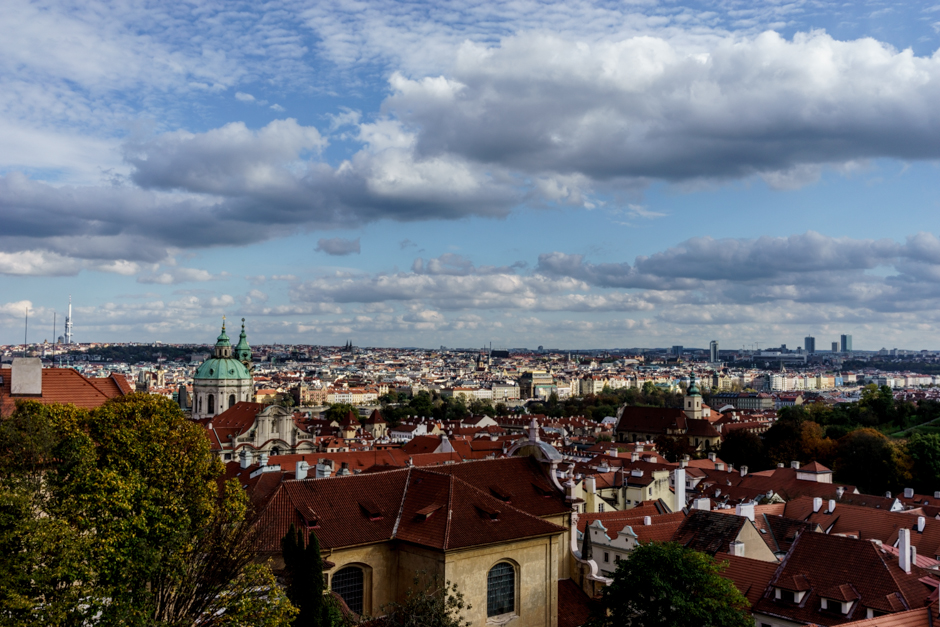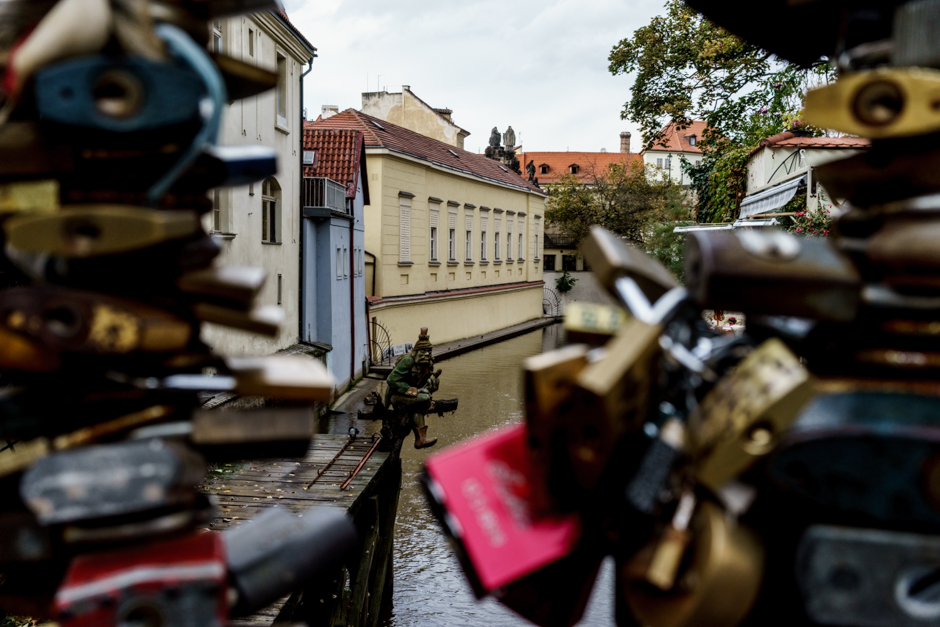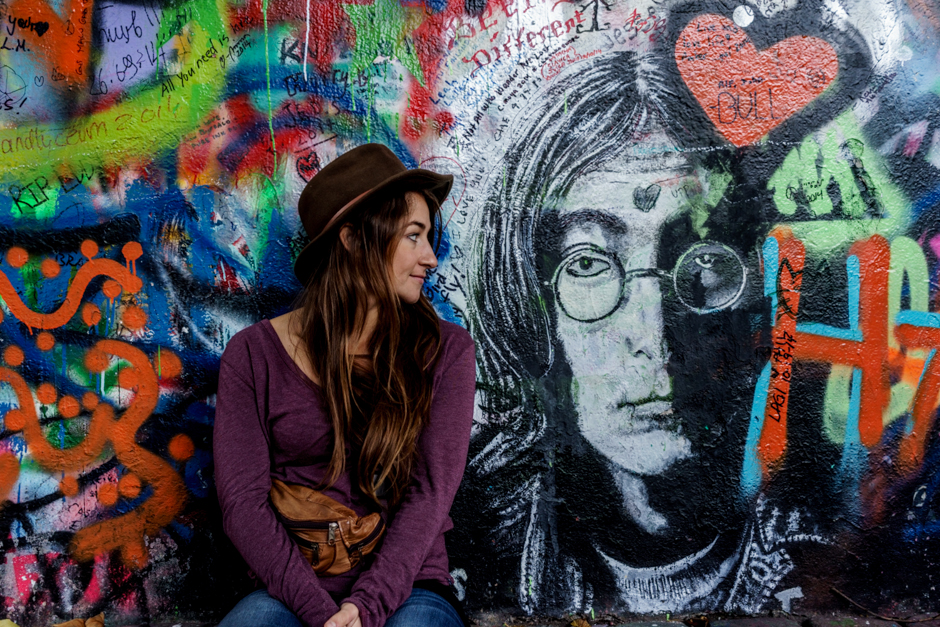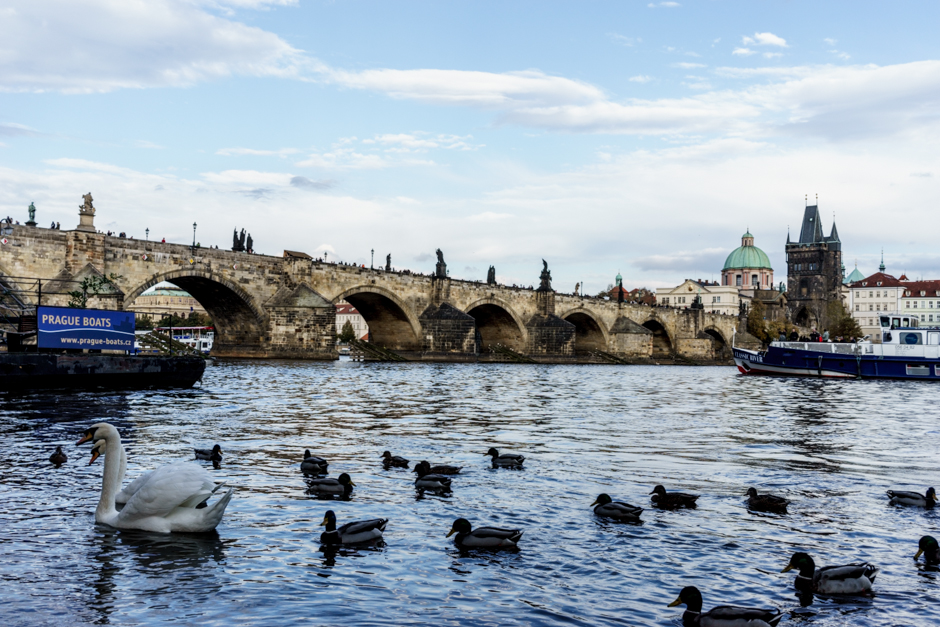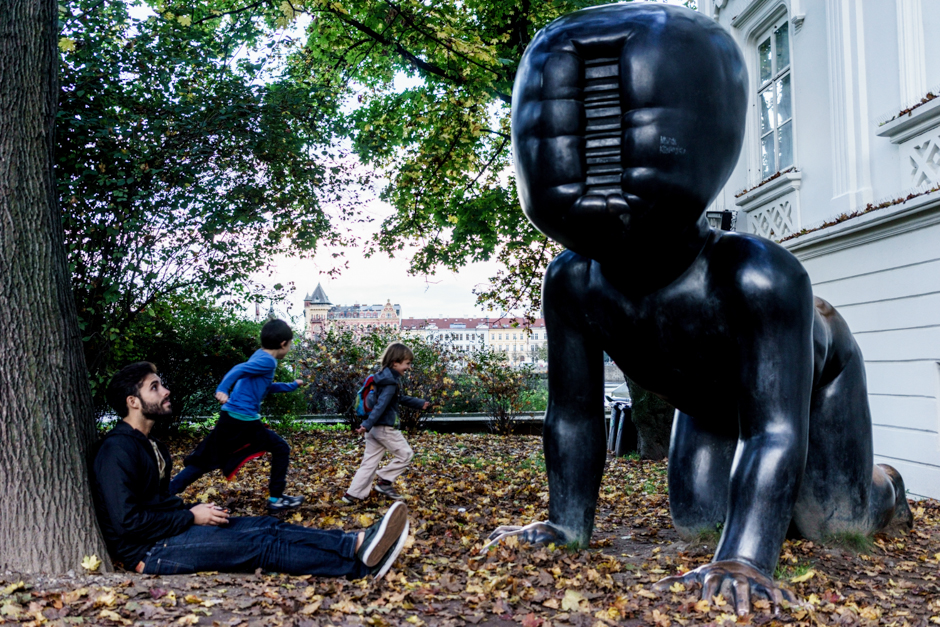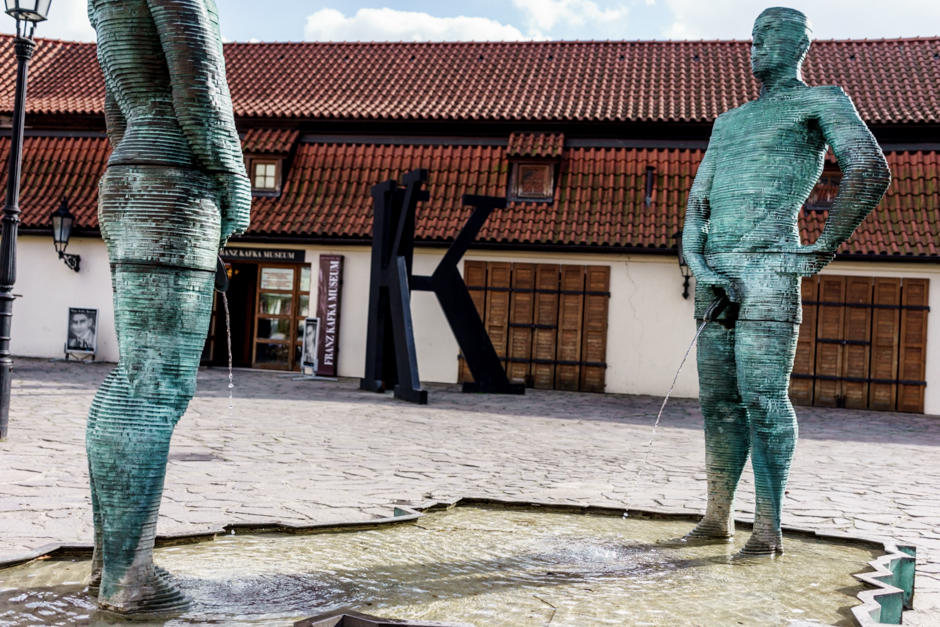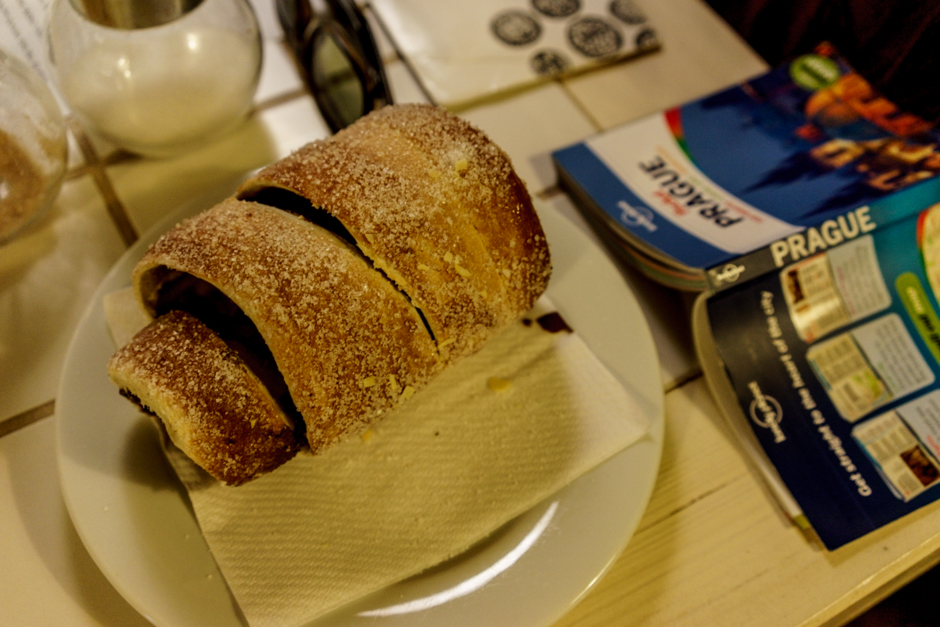 With the sun setting, we made our way back across the Charles Bridge, heading back to our hostel to prepare for an overnight bus to Vienna.
T-minus 1 day till the expiration of our Schengen Visa.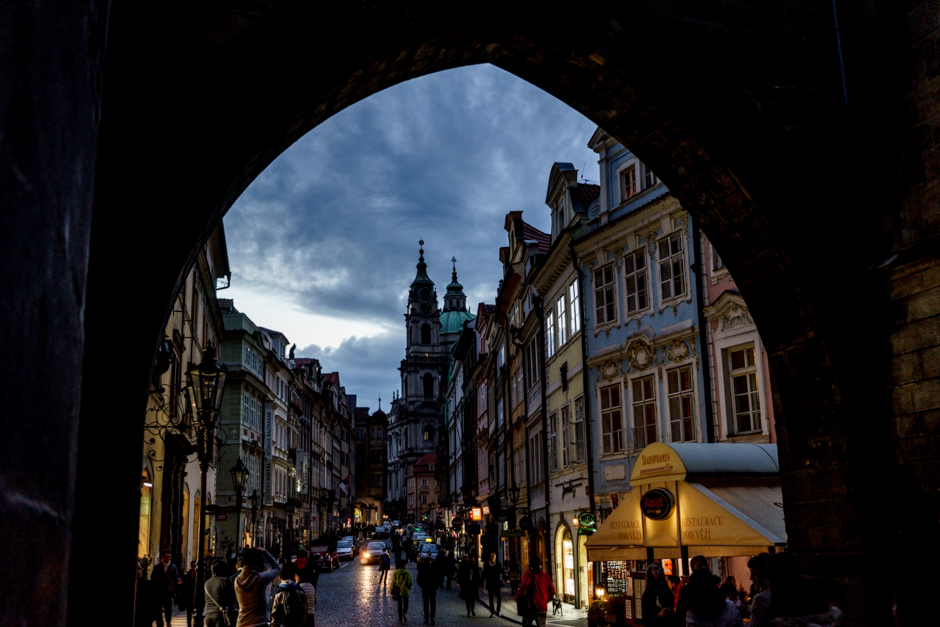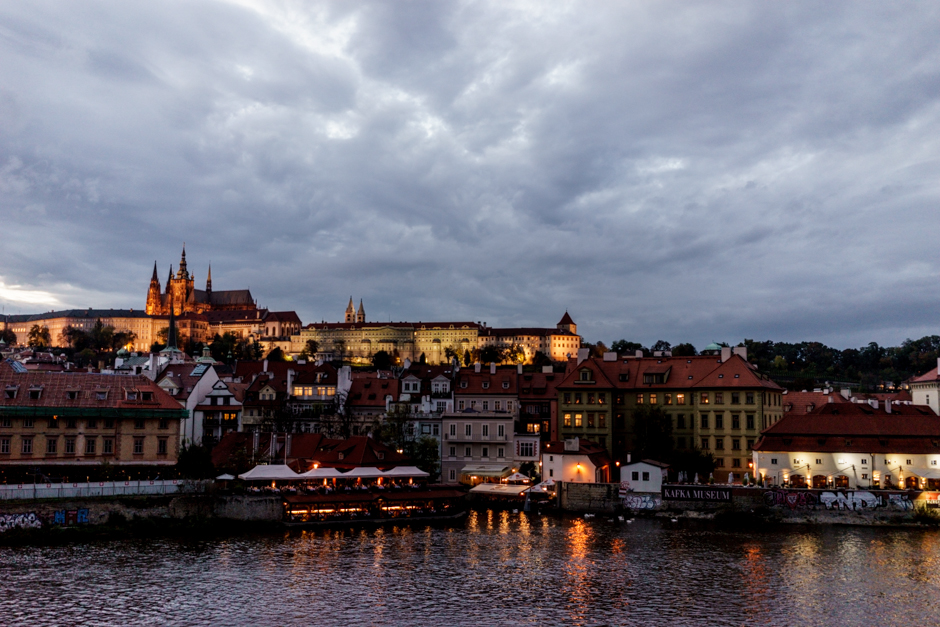 Bordered by the Schengen countries of Hungary, Slovakia, and Austria, we had few options for escaping the Schengen Area on time. One of these options was to head south to Vienna, from where we could take a bus into non-Schengen Croatia.
We did just that.
Saying our goodbyes to Prague, we boarded the overnight bus to Vienna, arriving in the capital of Austria at 4am.
Everything was closed at this point, and the freezing wind blew the warm right off our skin.
We sought refuge in a subway station right beside the bus terminal, before taking a train west into the city center. As we exited the train, we found a small cafe opening up for business. Here we sat for the next three hours, awaiting the warmth of sunrise and planning out our day.
As the sun rose and the crowds began to emerge, we made our way into the city. After layering our bodies with every jacket we own, we quickly dropped off our bags in a locker at the bus station from which we'd be departing.
Into Vienna we went!
With only a few hours in the city before our bus to Zagreb, Croatia, our primary goals were to find a good coffee shop and then pay a visit to my old colleagues at the Red Bull Media House office.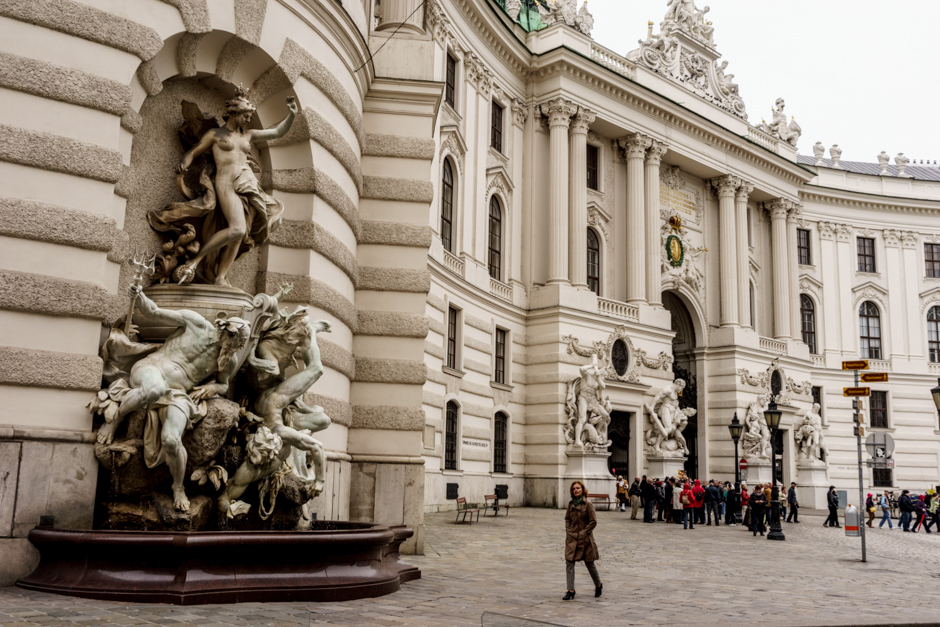 First we walked about the town, in search of the perfect coffee shop. We had read that Vienna was a pioneer in the coffeehouse culture, so we had to check one out.
A bit of research led us to two historic coffeehouses, Kaffee Alt Wien and Cafe Hawelka, but neither were exactly what we were looking for.
Continuing our walk, we passed through Volksgarten and the MuseumsQuartier before finding Phil, the exact type of coffee house we were searching for. Art, old books, and record players. Great to meet you, Phil!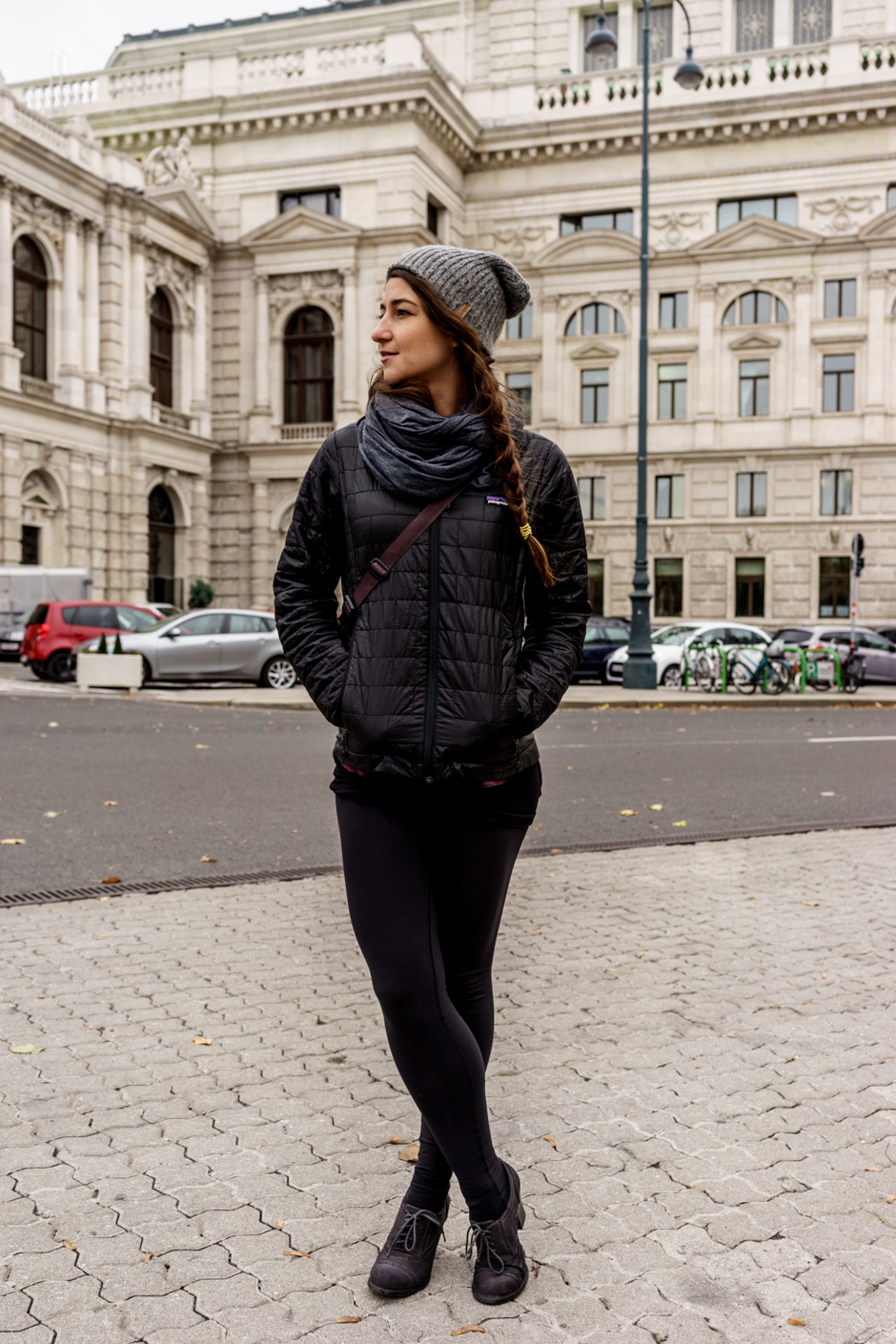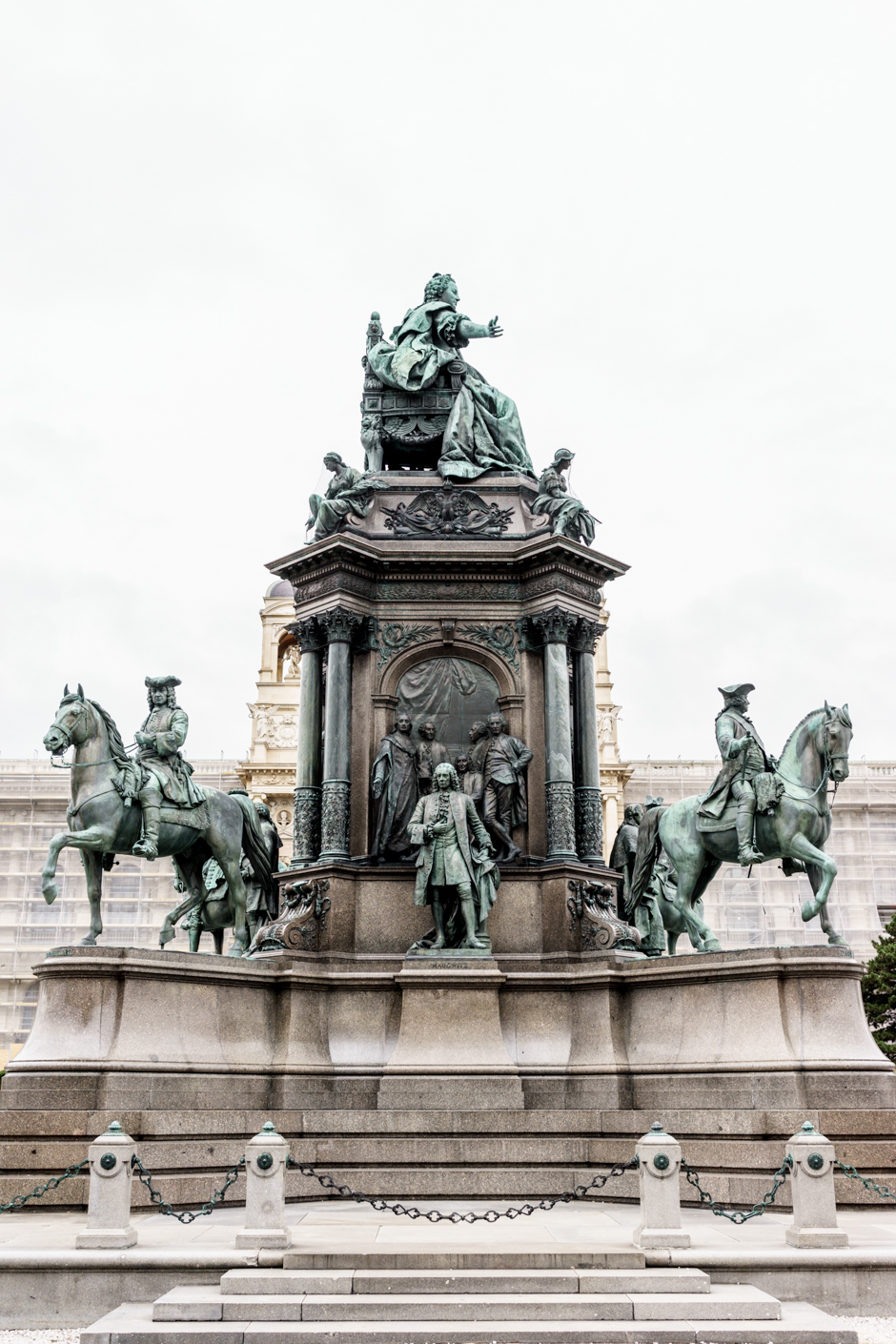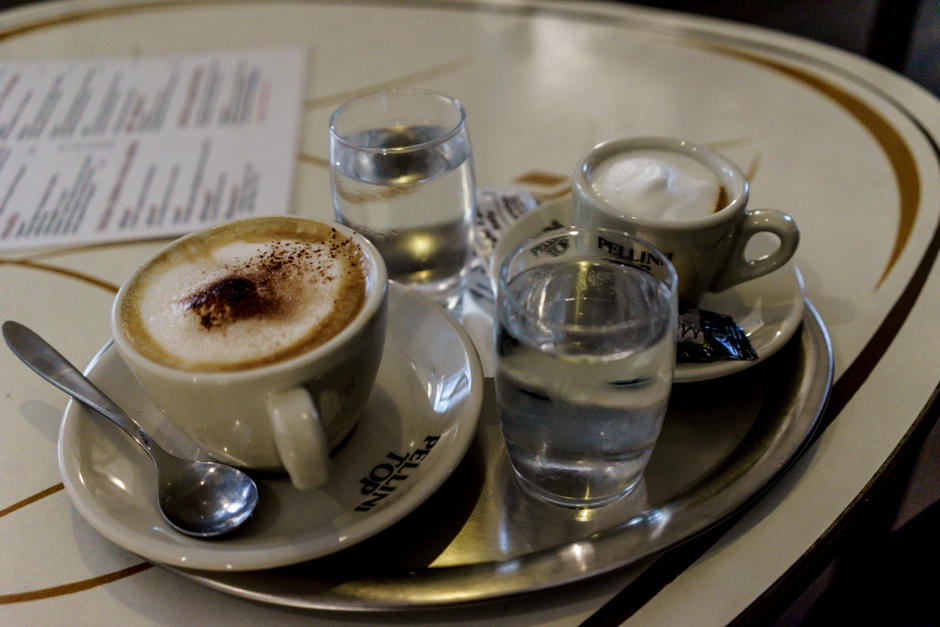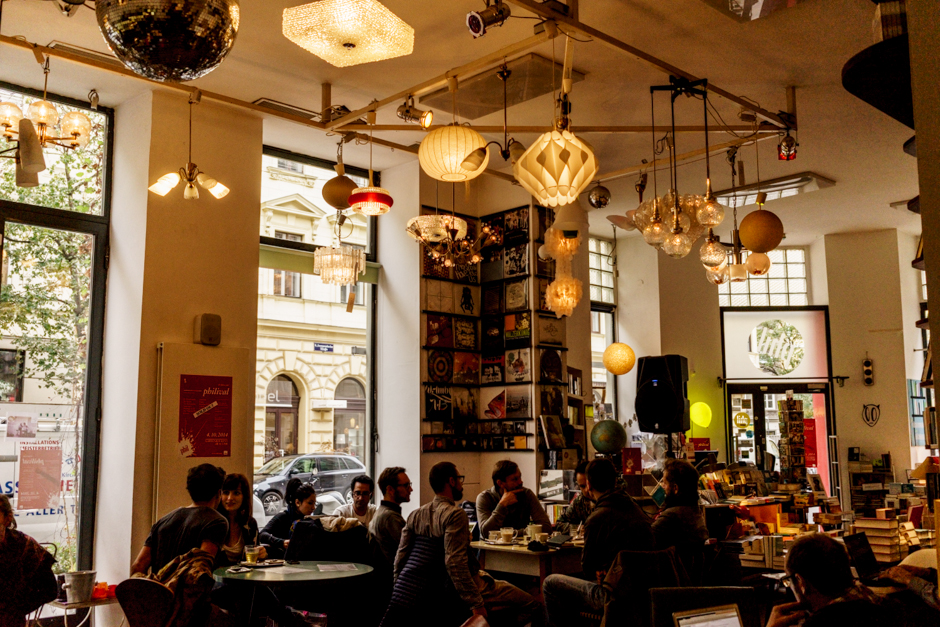 Time was ticking at this point, so we made our way to the Red Bull Media House office to meet my old Red Bulletin team for lunch.
Steve, Lisa, Lukas, Sarah, the whole gang greeted us with some delicious sandwiches and a tour of the office. Not to mention, Emily was gifted a cucumber.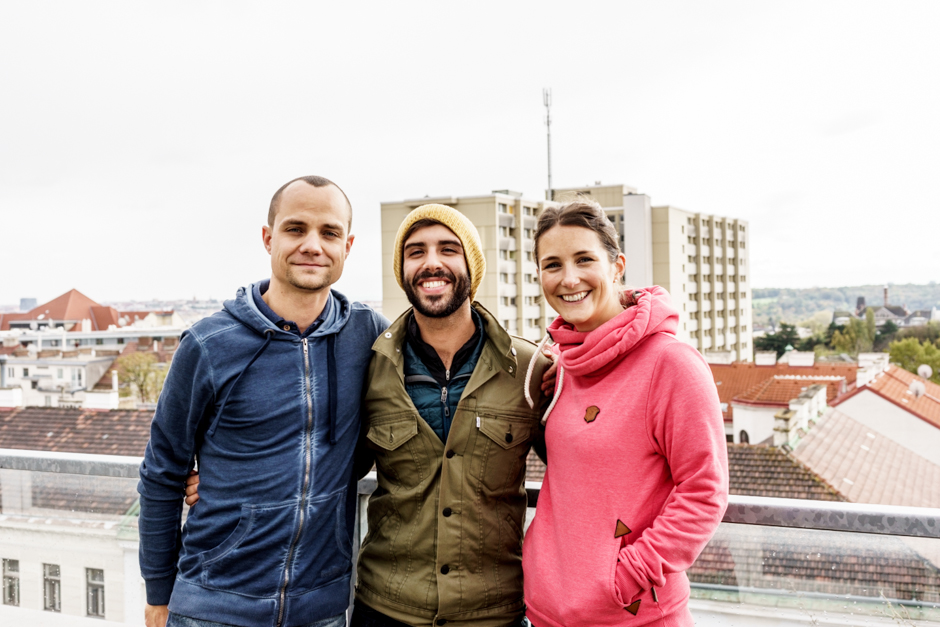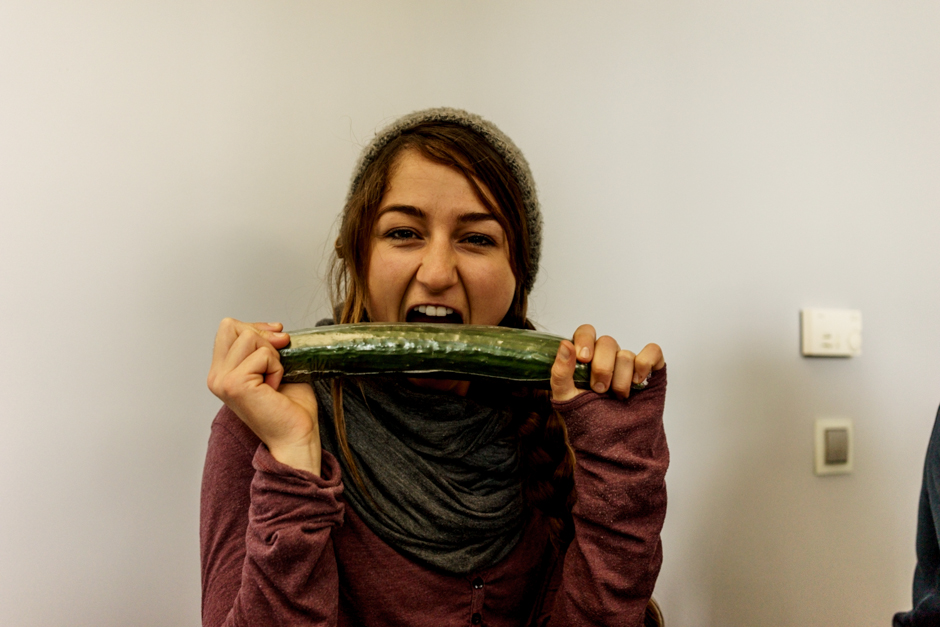 We chatted for a while, we even played a bit of miniature ping pong. It was such a pleasure seeing these guys. It almost made me want to get back to work (almost).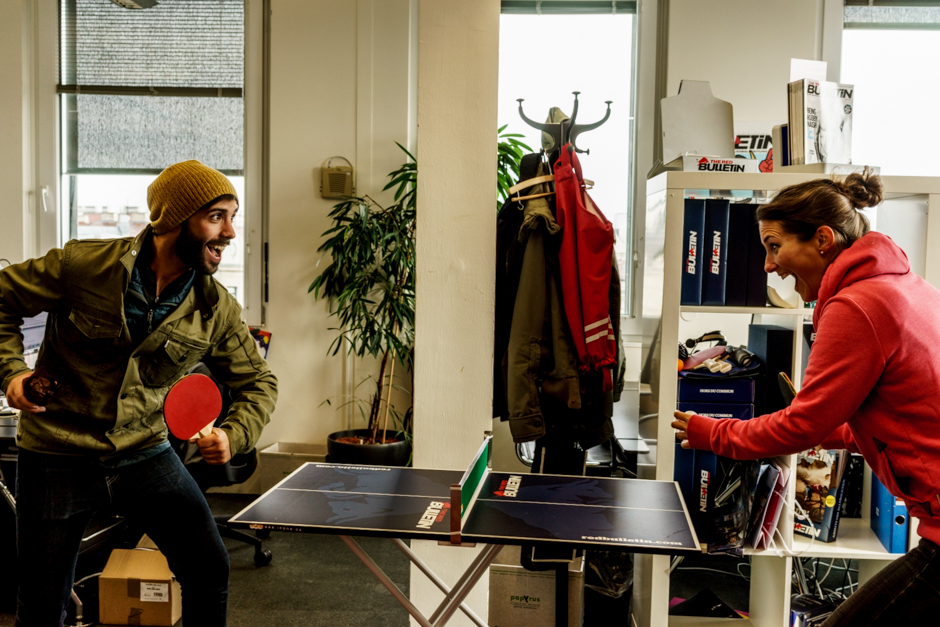 With an hour remaining, we were off to the bus station.
We arrived early, to sort out our bags, and awaited the 5pm bus.
As it pulled up, Emily and I were the first in line. 7 hours till deadline and things were looking good.
"Three Euro," the bus driver said, as he loaded our bags. This was the fee.
"We weren't told of this fee," I responded, "We have no money remaining."
"That's your problem, not mine," he replied.
We had expended all of our Euros in preparation for Croatia and their different currency. With only minutes to spare, I ran back through the subway station from where we came, trying to find an ATM.
I found one, 5 minutes before the bus was set to depart, and quickly ran back to the station.
I made it, I paid the man, and we were set… zero days to spare.
The bus departed, a breath of fresh air, a weight lifted off our shoulders.
Six hours later we arrived at the Croatian border.
The Slovenian border guard hopped on the bus to check our passports.
We expected a thorough examination of our stay in the Schengen Area. Instead, we received a quick glance and no questioning. In fact, we even had to ask for a stamp (as future proof that we exited on time).
All that worry, all the rushing… for nothing.
Better safe than sorry, I guess.
As we crossed the second border into Croatia, we smiled.
We made it.
We won the Amazing Schengen Race.
||| Thanks for reading! If you'd like to see more photos from this leg of our journey, click here. |||