The sweet smells of spices and perfumes were nowhere to be found as we crossed the border back into Spain. We had just spent two weeks in Morocco where all of our senses were on full alert… the sight and sound of people bargaining in the streets, the smell and taste of delicious tajines, and the feel of "all eyes on us" as we wandered through the ancient medinas. Now, we were back to the future, back to a land of modern times.
Exhausted, after a long day of travel, we arrived in La Linea de la Conception, the town bordering Gibraltar on the Spanish side. Tonight, we would count monkeys (instead of sheep) to fall asleep.
The next morning we entered Gibraltar, crossing back into a British territory. Immediately, the sound of English accents were in the air. English pubs lined the streets, and fish & chips were back on every menu. Although a good beer was temping (since we hadn't touched a drop of alcohol while in Morocco), our focus was on the Rock. The Rock is what locals called the giant mountain that filled most of the area of this small peninsula. The Rock is covered in olive trees and families of apes.
At first I was skeptical about how many monkeys we would actually get to see in the wild… but boy was I wrong.  There was a family of apes just waiting for our arrival at the top of the Rock. Their features and mannerisms were so human-like, it felt as though they would just look up at us and say… "Sup dude?"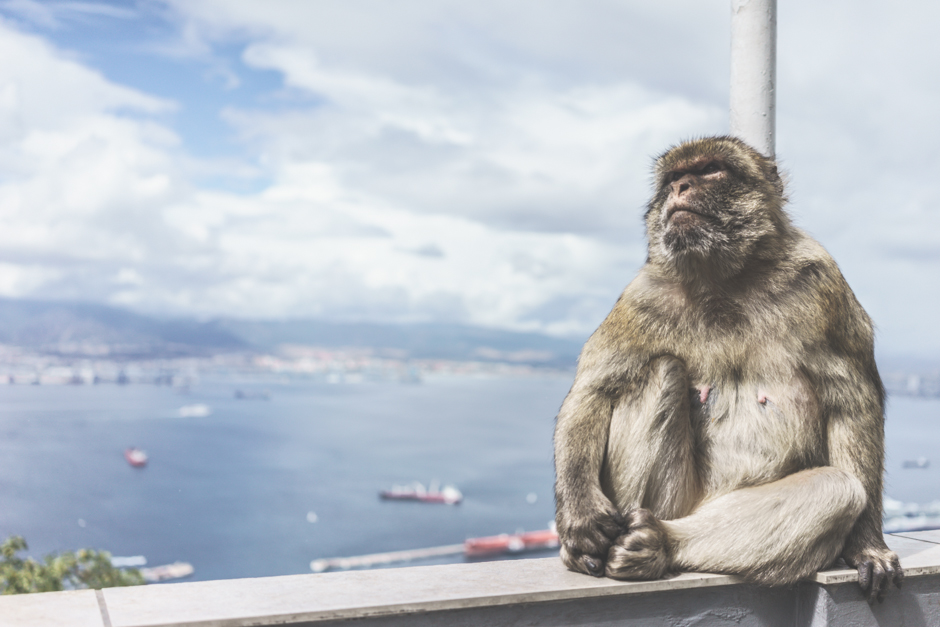 Their faces said it all.. it was obvious when they were happy and when they were sad. You could also see so clearly how much they cared for their little baby. It was more than just animal instinct… it was love.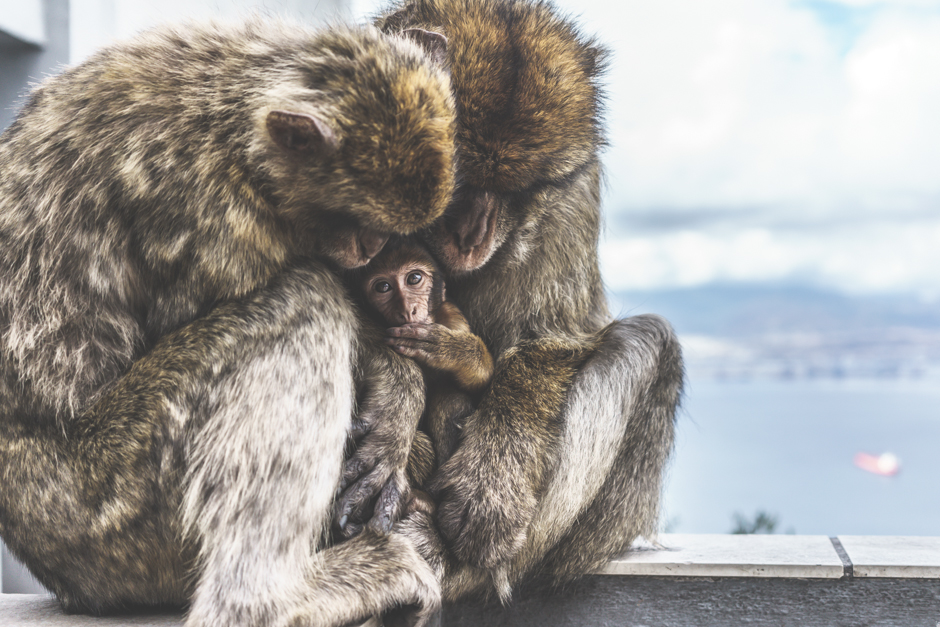 After a day in Gibraltar we hopped on a short bus ride to Malaga, a beautiful Spanish beach town who's streets were full of shopping, drinking, and tapas.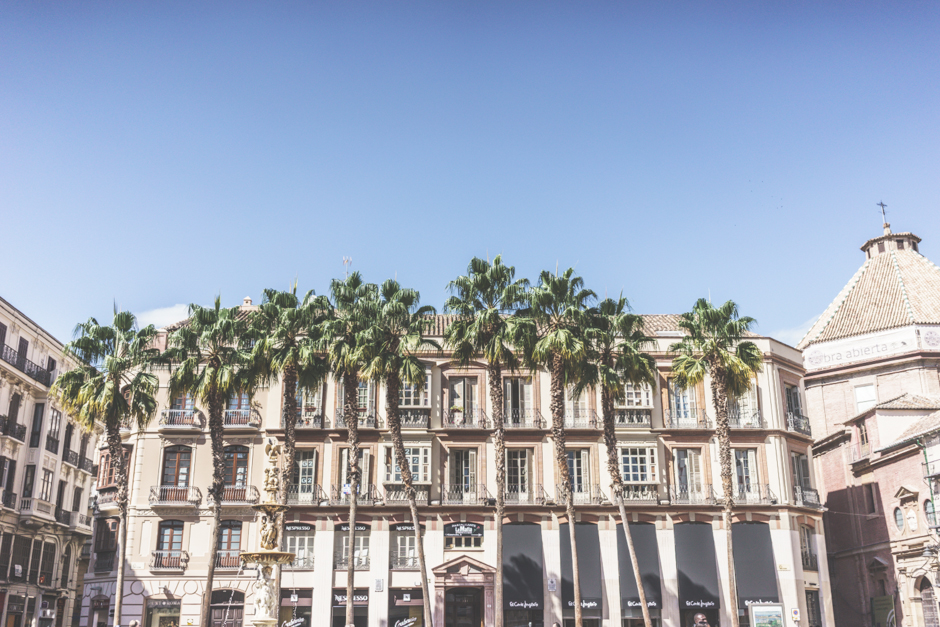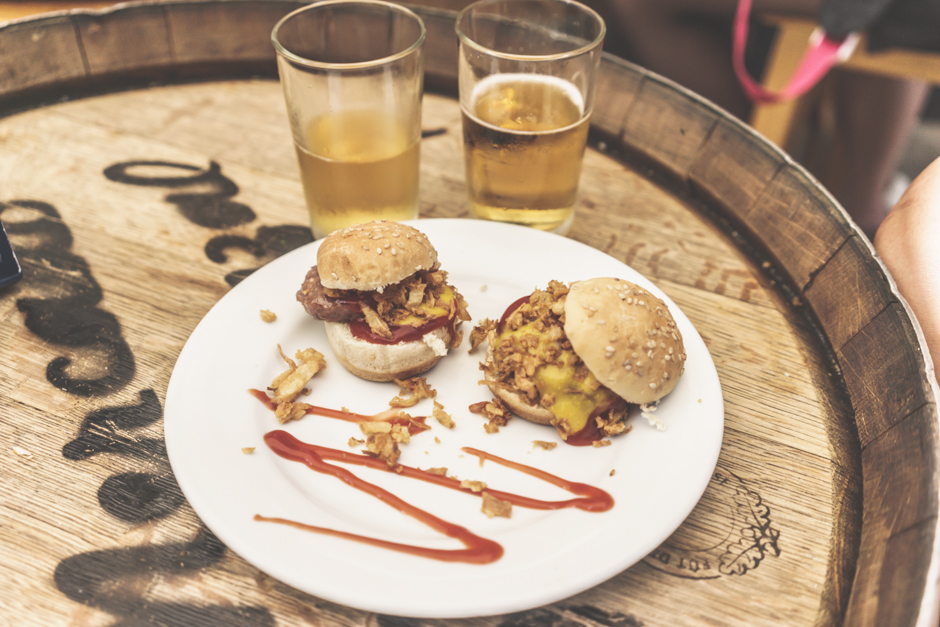 Although beautiful, something had changed in us since Morocco. These streets no longer brought us the same excitement as they once did. Morocco had spoiled us with its abundant character and when we stepped foot in this modern town it felt a bit…mundane.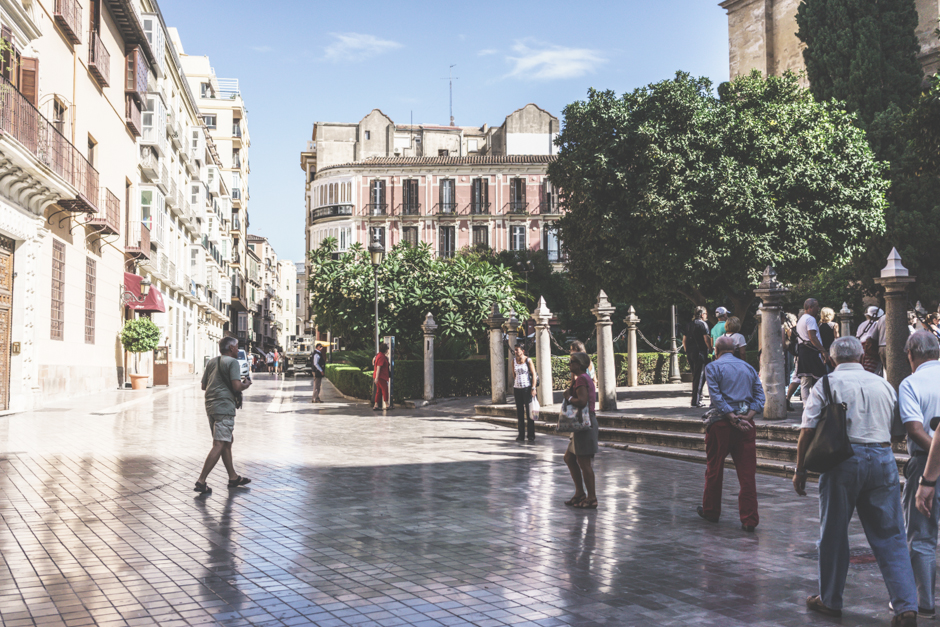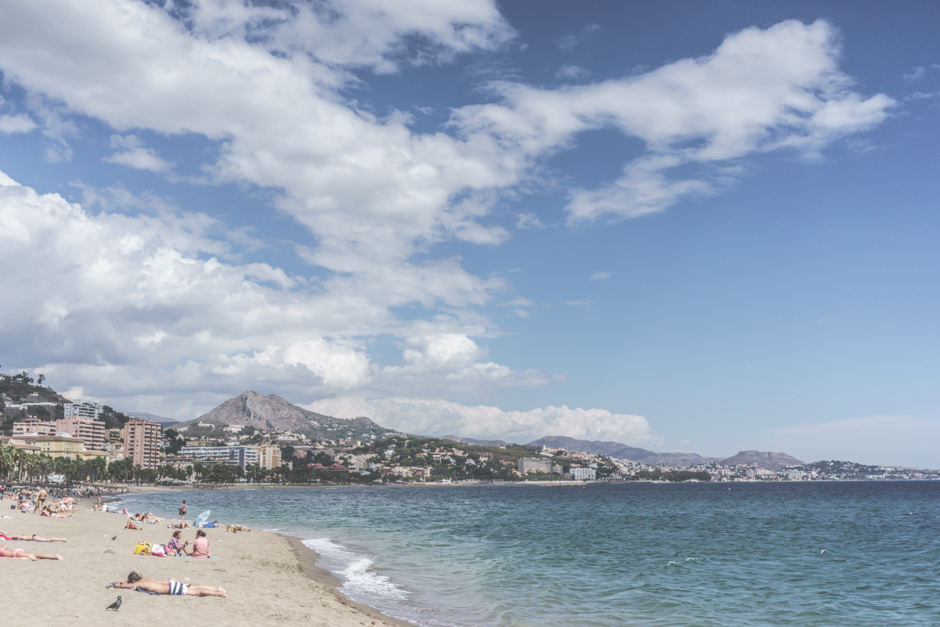 We were quick to leave Malaga, taking a late bus and arriving in Granada in the middle of the night. Here, we settled into our Airbnb spot in the city center… this would be our home for the next three nights.
The next morning, we were off to explore the city. We always say that "expectations are the worst travel companions," but due to watching Anthony Bourdain's "Parts Unknown" special on Granada, our expectations for the city were high, and the goal was simple… free tapas!
We were in awe at the beauty of this town. Snuggled in the hills at the base of the Sierra Nevadas, Granada felt intimate and welcoming. The streets were rich with a mix of Spanish and Arabic influence. This was the perfect place to get lost…to allow ourselves to aimlessly wander through the small winding streets that led into the mountains.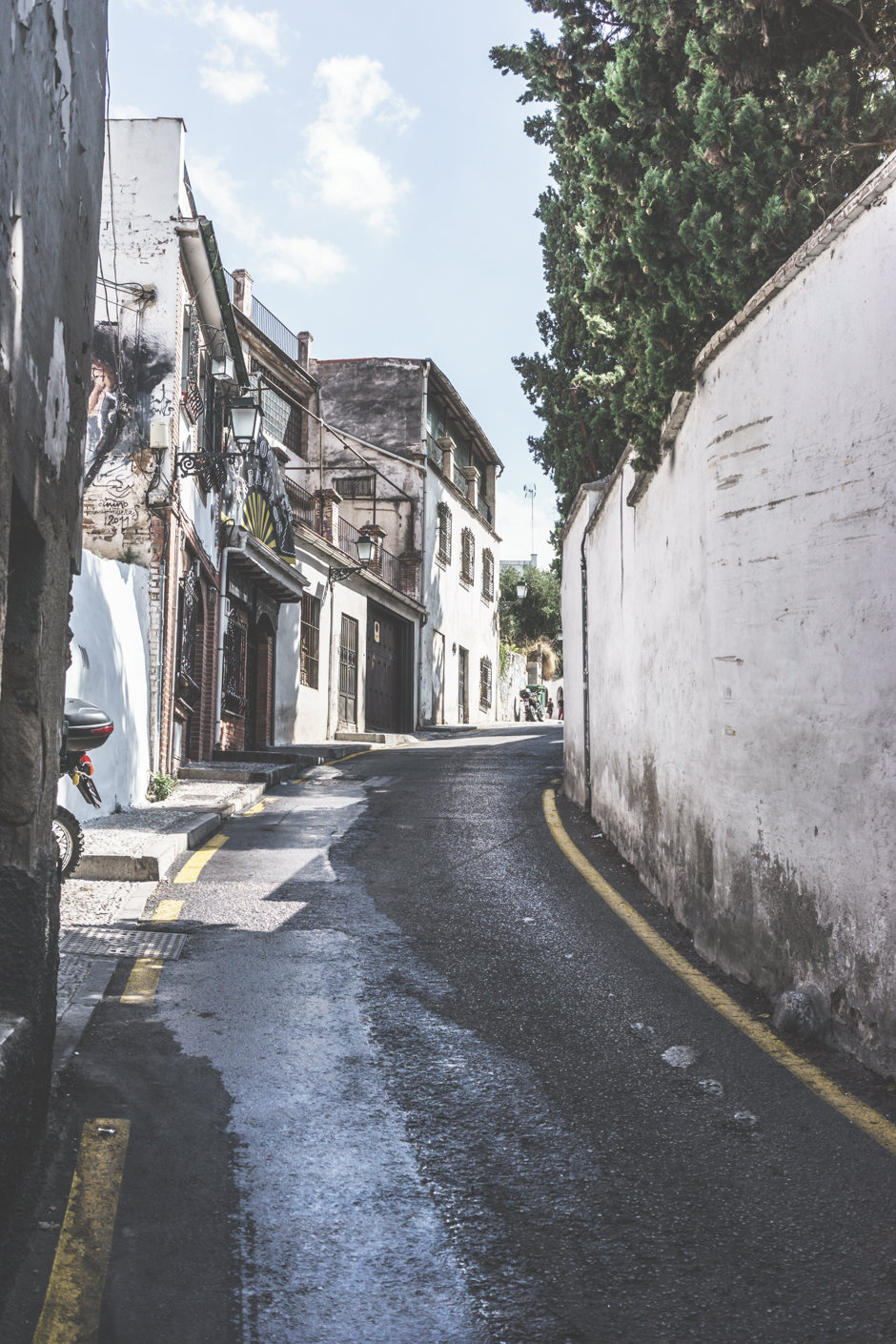 Eventually, we found ourselves in the hills of Sacramonte, a neighborhood comprised of many cave-like dwellings, the homes to many generations of Gitano families. At night these caves echoed with the sounds of Flamenco and intimate gatherings.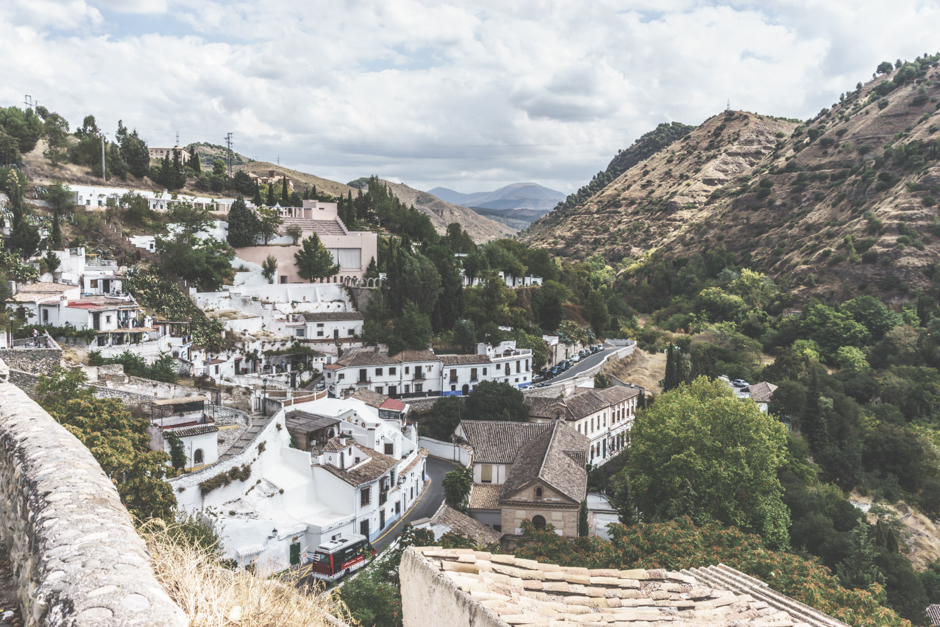 As the sun set on our first full day in Granada, we were ready for our tapas tour. It is well known that Granada is one of the few cities left in Spain where you receive a free tapa (small plate of food) with every drink you order. The more you order, the better the tapas become. In a blur of cañas (small beers on tap), braised meat, octopus salad, quesadillas, and bocadillos de tortilla, we found ourselves smiling and satisfied. Granada was already exceeding our expectation.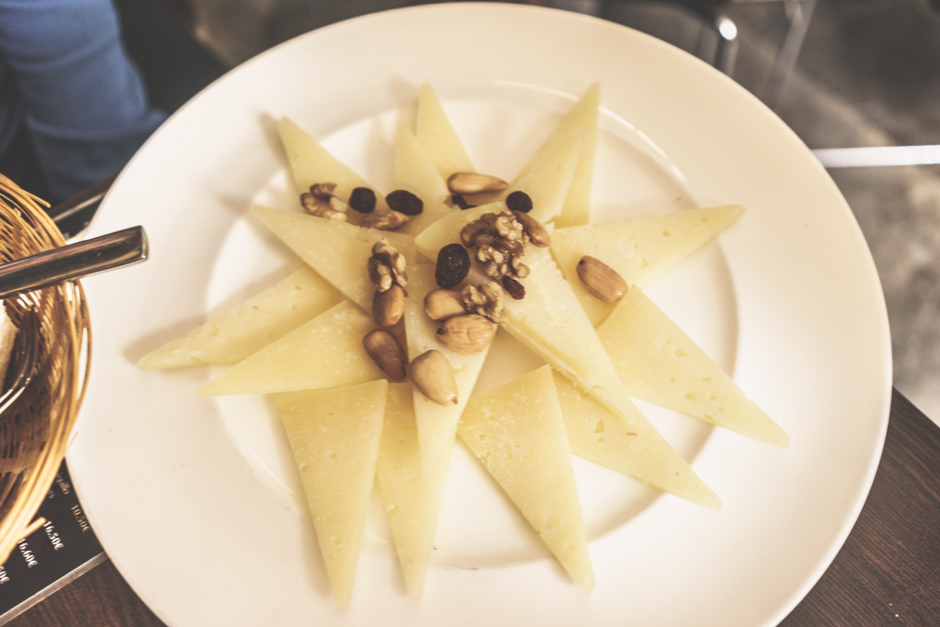 We awoke the next day before sunrise, hurrying to the front gates of the Alhambra to secure entry to this very popular tourist attraction. The Alhambra, a massive fortress that has proudly stood on the hill overlooking the busy streets of Granada, has been a focal point in this city since 889.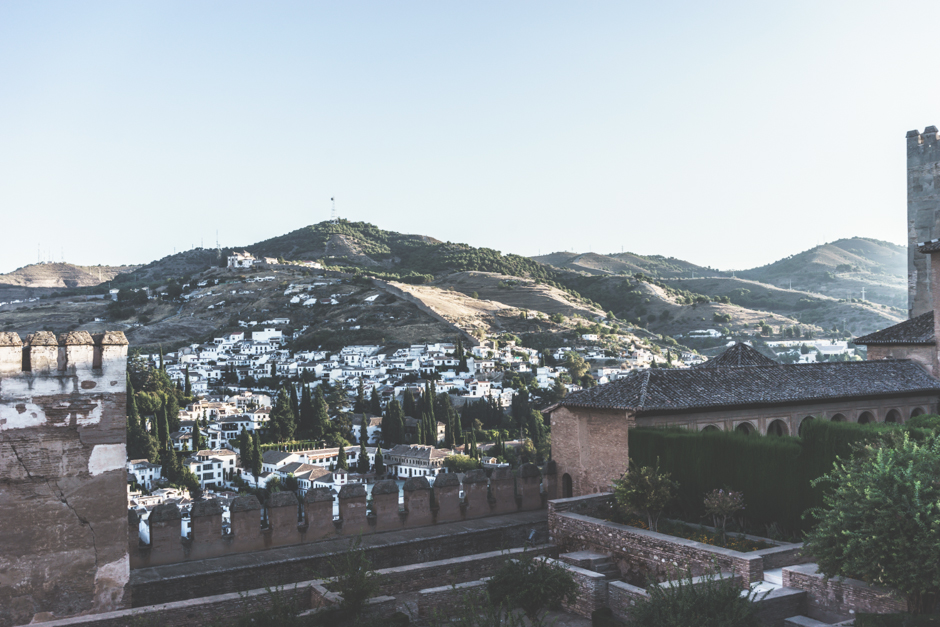 Once inside its walls, the Alhambra was even more magical. A step back in time, each area brought forth imagery from when it was ruled by the varying Arab, Roman, and Spanish civilizations.  In a time when the Arabs ruled this land, they built The Nazrid Palaces. Words cannot describe the beautiful attention to detail of every wall, ceiling, and floor. All carved as their own masterpieces and sewn together to create a true palace.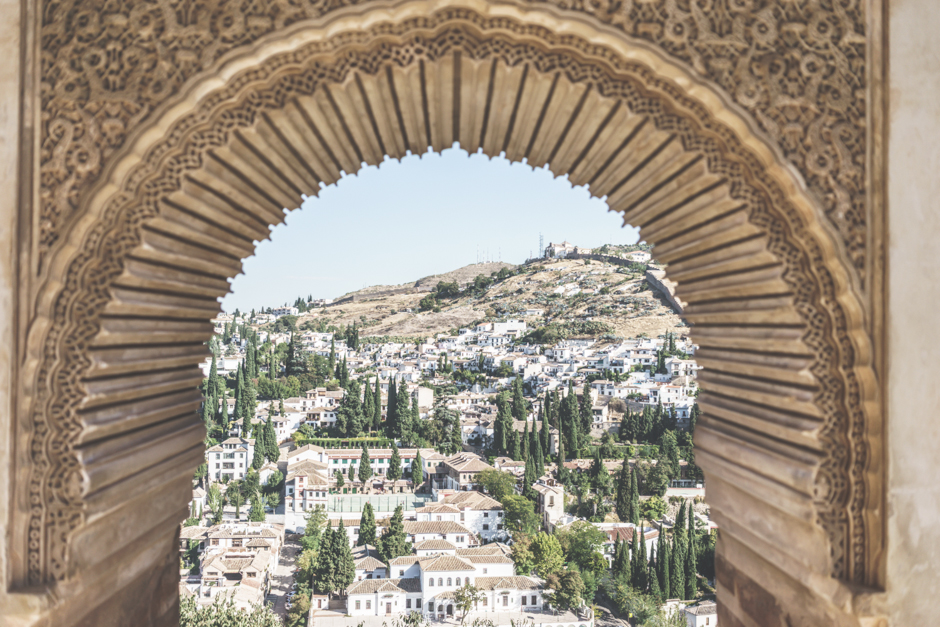 The sun was just rising over the mountain and as it became higher in the sky the walls of the palace began to glow. The other areas of Alhambra matched this beauty with garden mazes and ancient castle walls. Only gazing your own eyes inside these walls will reveal its true beauty, my words cannot bring it justice.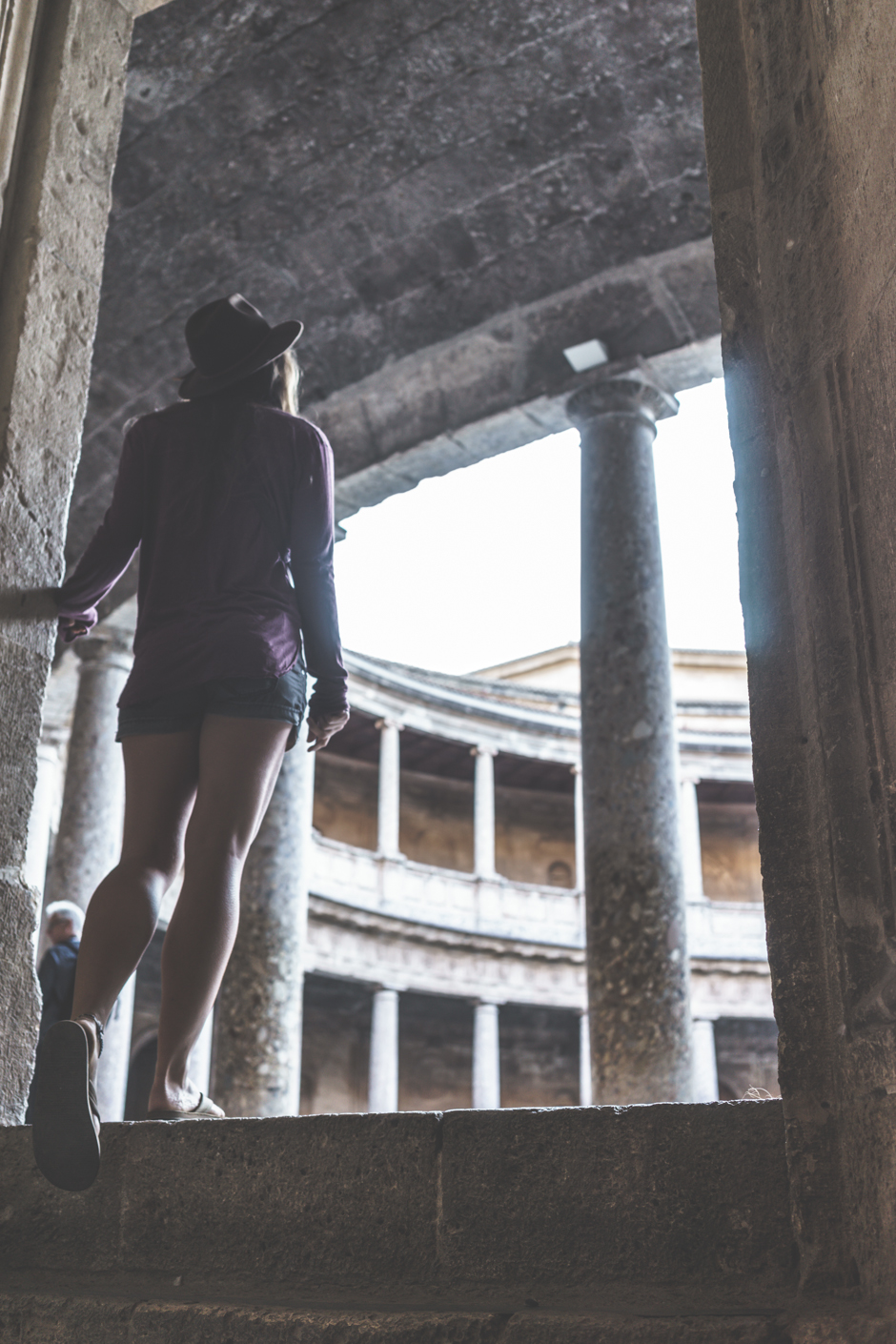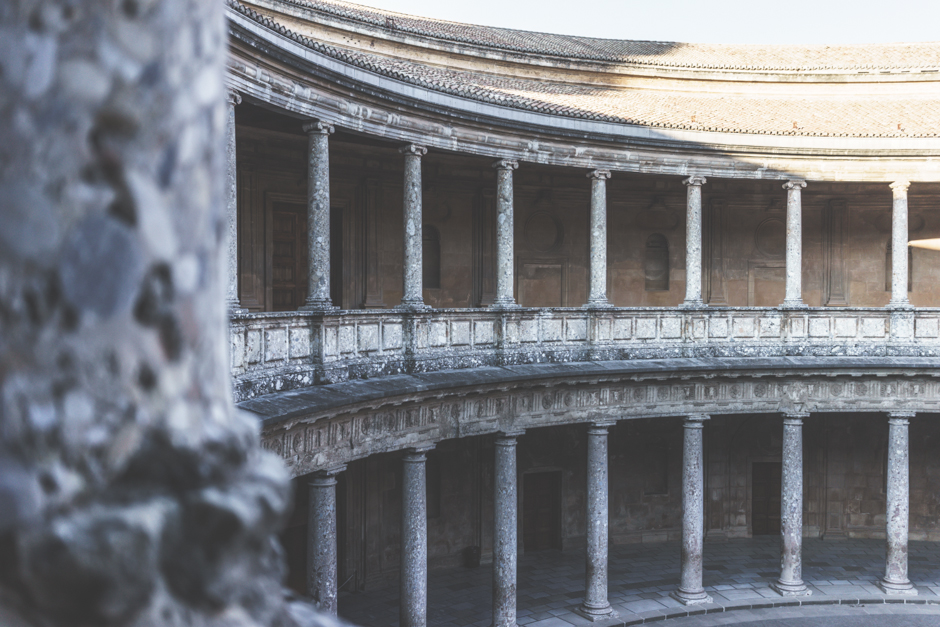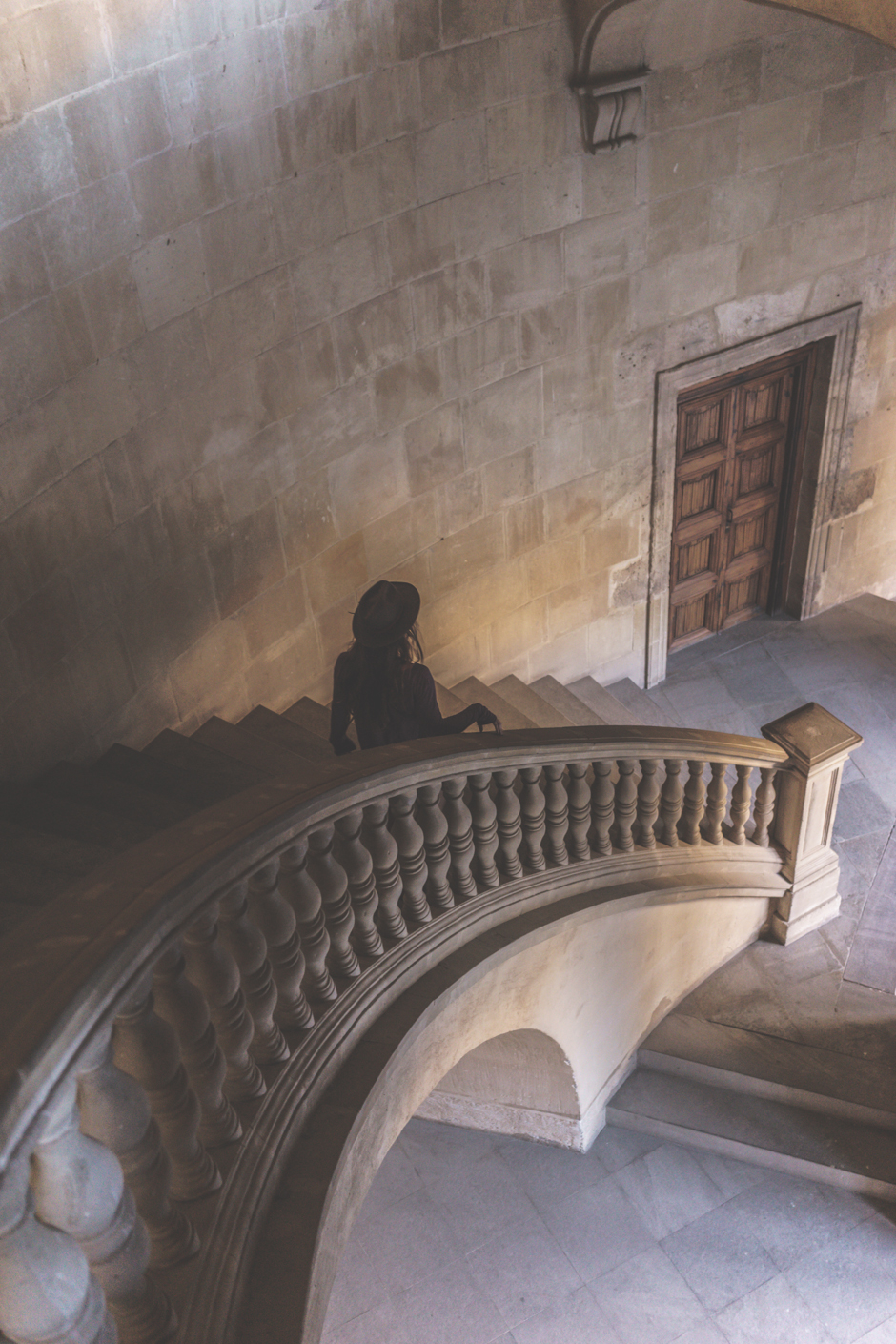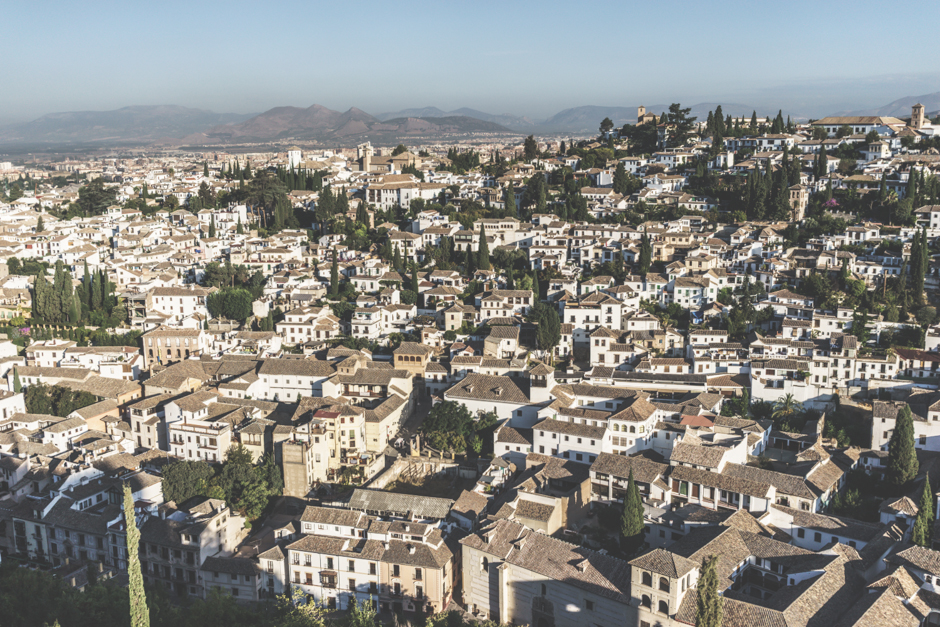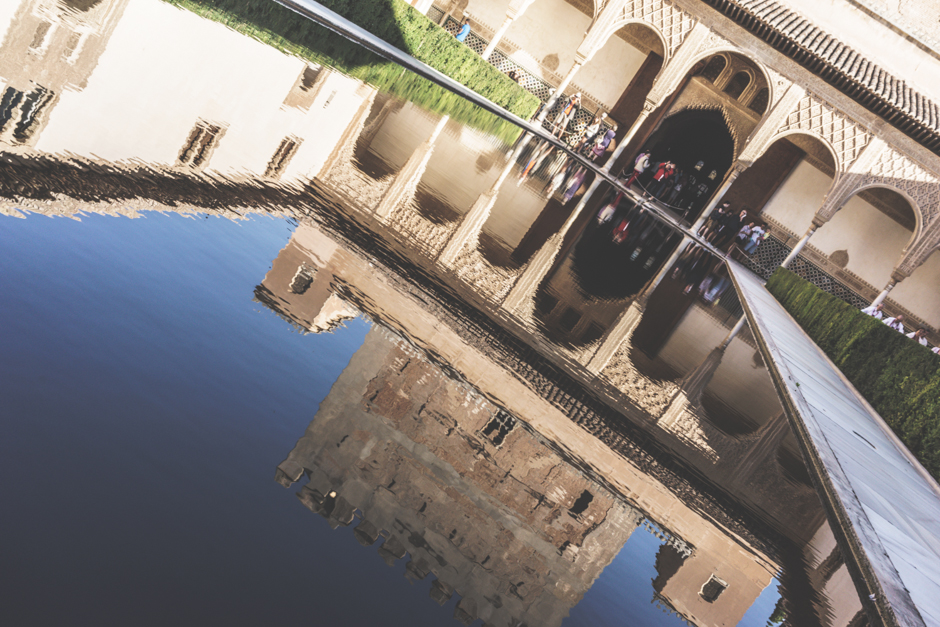 After the Alhambra, in true Spanish style, we headed home for a nice long siesta before going out with my friend Miriam for drinks (and of course, tapas). One of my favorite parts about traveling is seeing old friends from around the world. Back in 2011, I spent two months in Costa Rica where I became friends with Miriam, who is from Germany. As fate would have it, she was in Granada for the weekend! We spent the entire next day with her and her friend Lourdes, slowly exploring the streets, then stopping for drinks and tapas. I think I could stay in Granada for a while.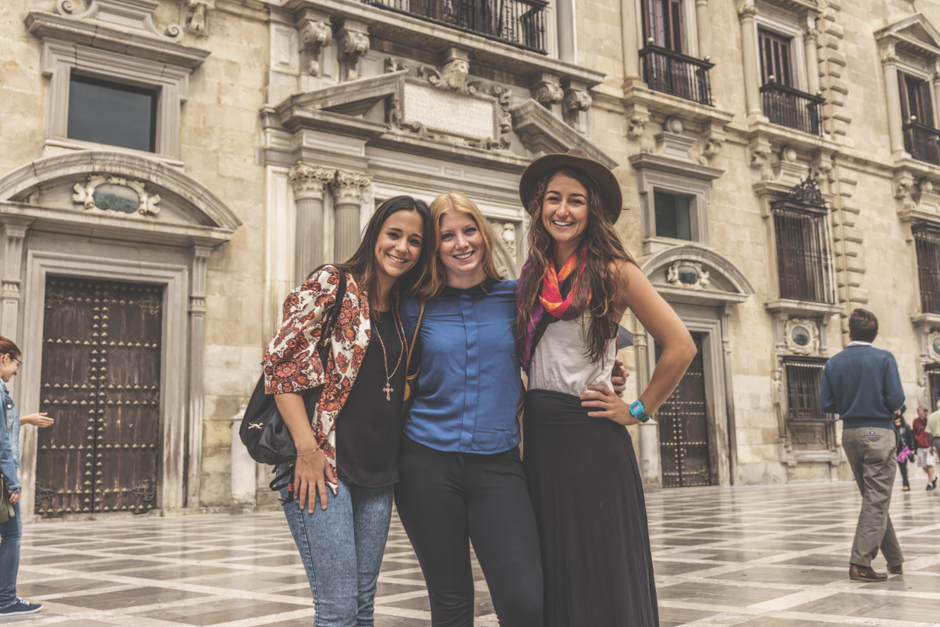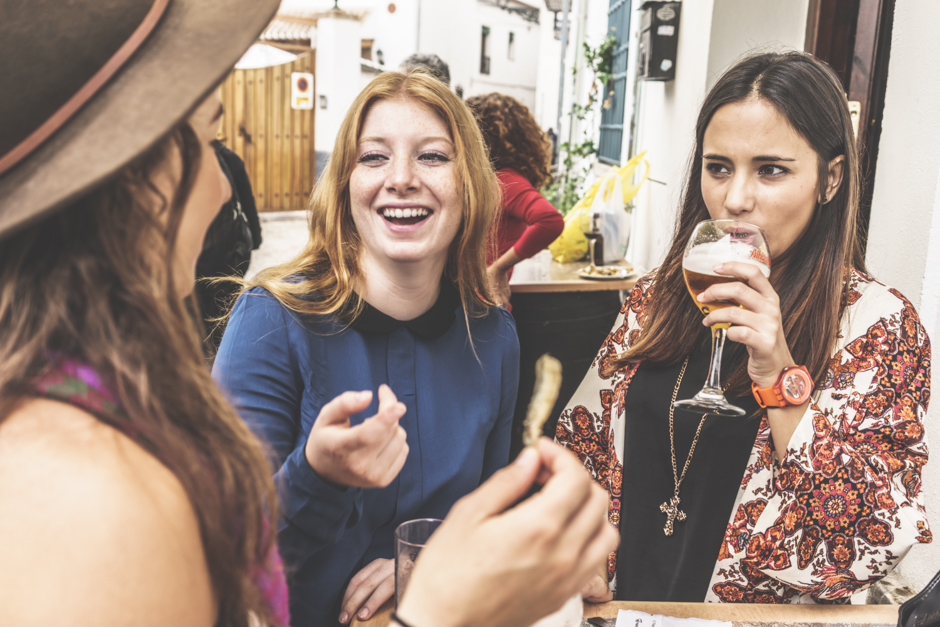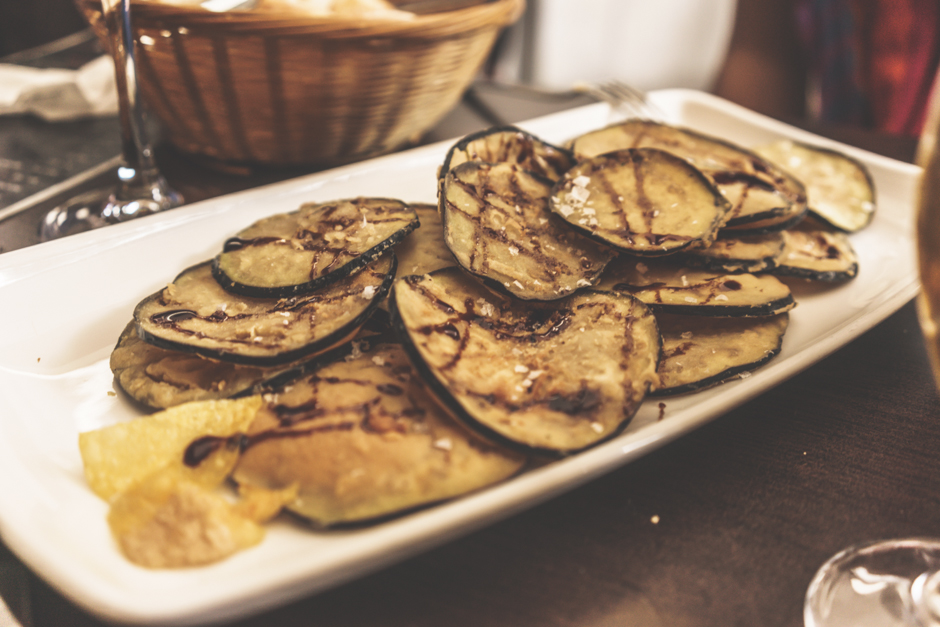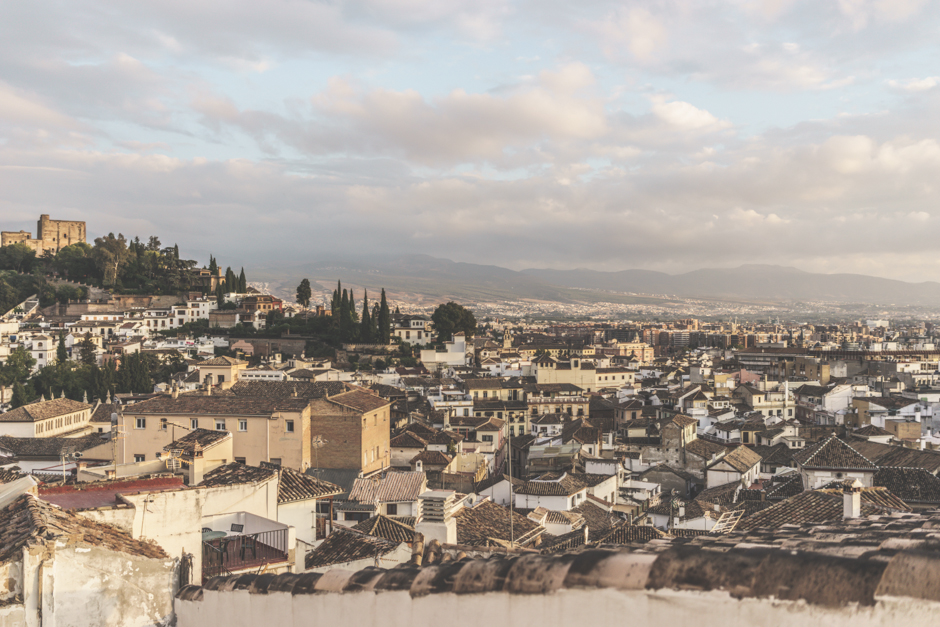 Sadly, we could not stay in Granada for longer. Slightly buzzed and full of delicious food, we boarded a very uncomfortable overnight bus to Valencia. Once in Valencia, we were greeted by our Couchsurfing host, René. René took us on a quick tour through the old town, stopping by the cathedral (every Spanish town has one), the Torres de Serranos, and even stopping for a stein of beer at the local German October Fest!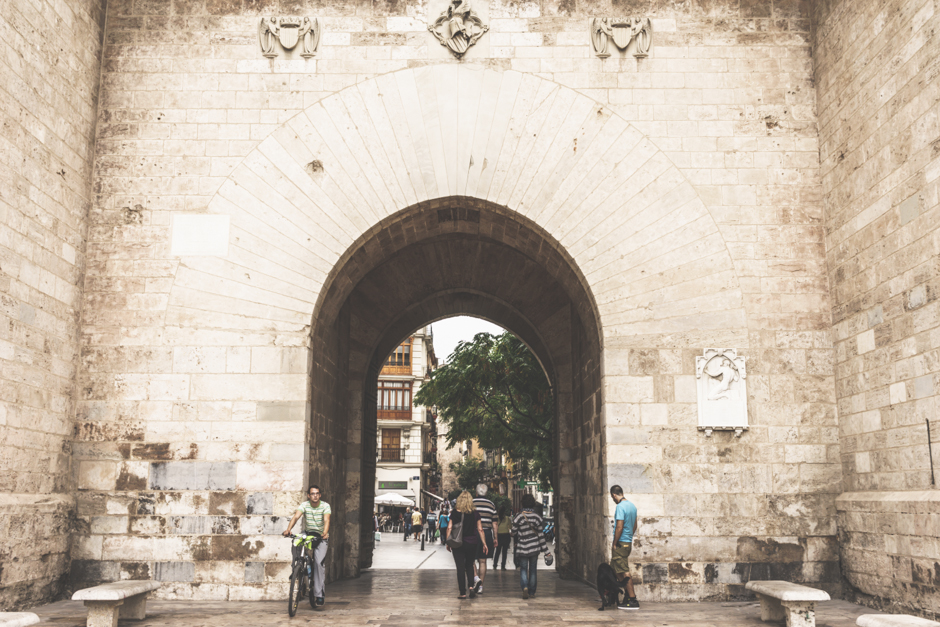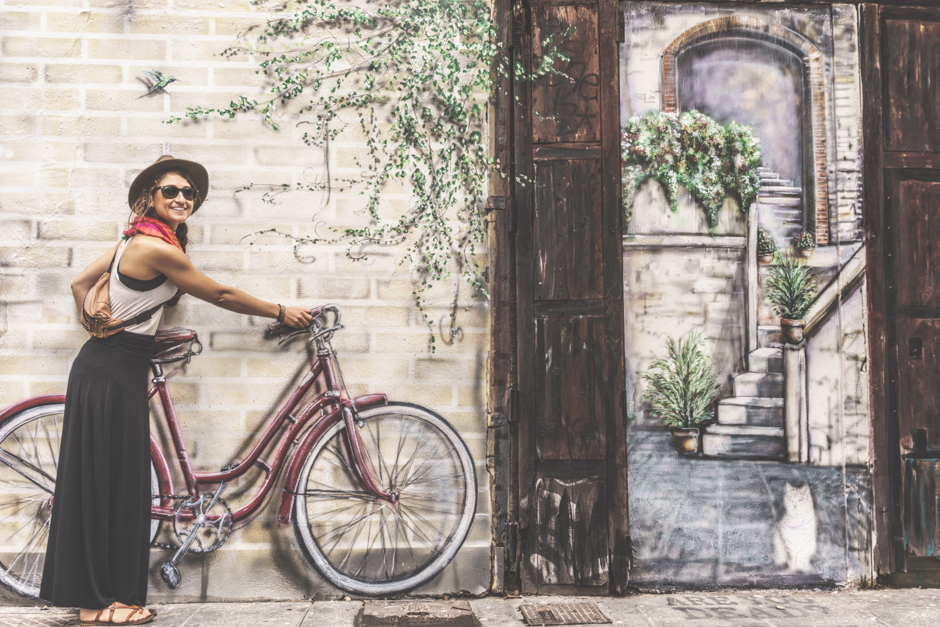 The next day would take us into the future… into the City of Arts & Sciences. Fascinated at this feat of modern architecture we stood in awe… reflecting on the contrast of such modern buildings in a city once surrounded by castle walls.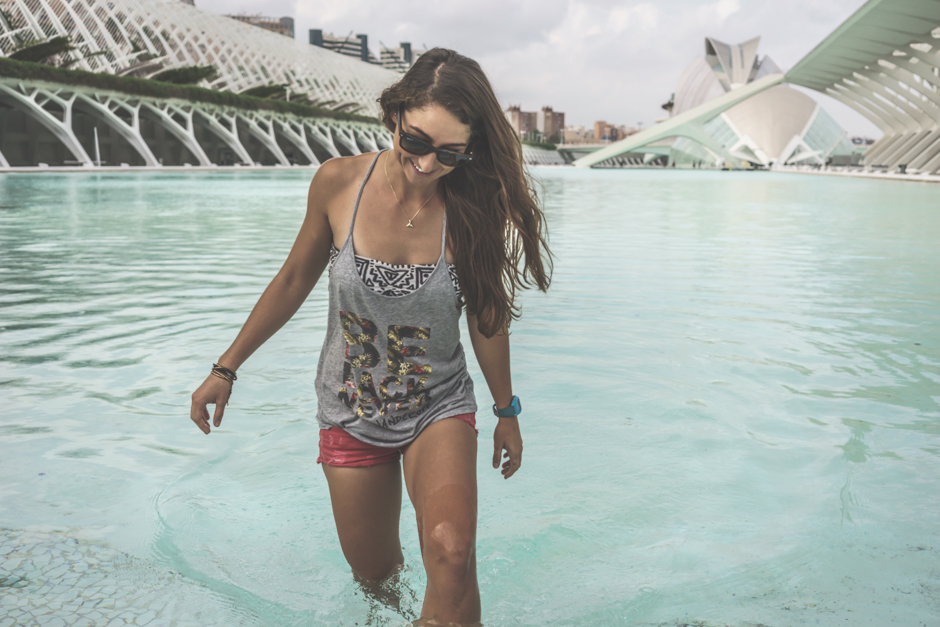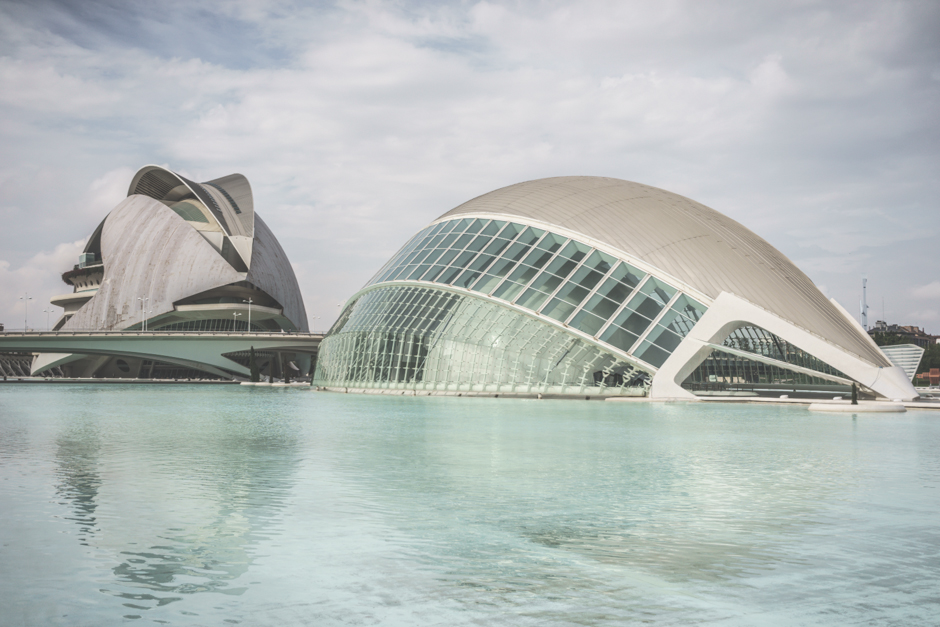 At night, René introduced us to the addictive game titled "Settlers of Catan," which we competitively played until 3am… each trying to win at least one round. Then, on our last morning in Valencia, René taught me the secrets to making the perfect Tortilla Española.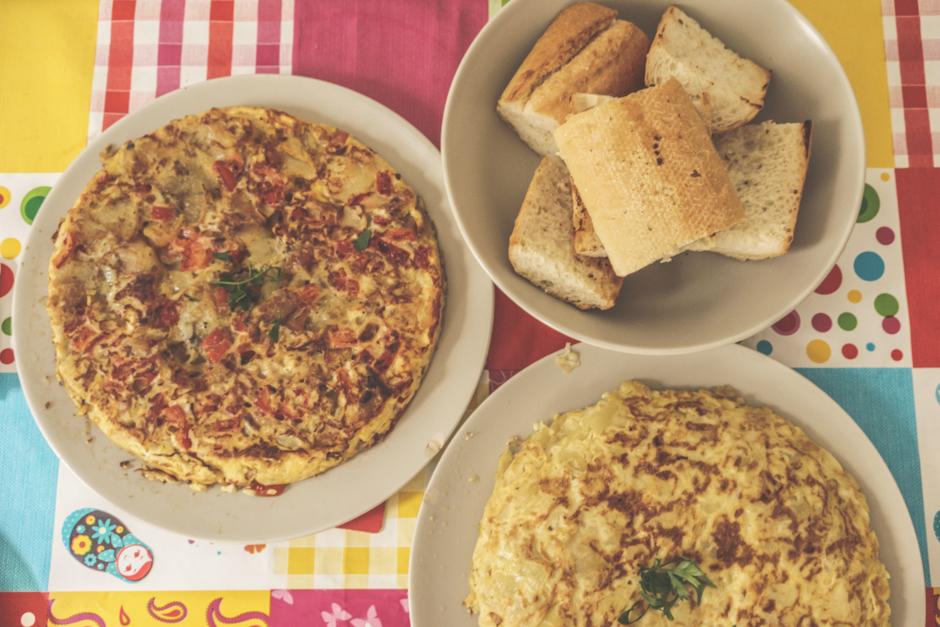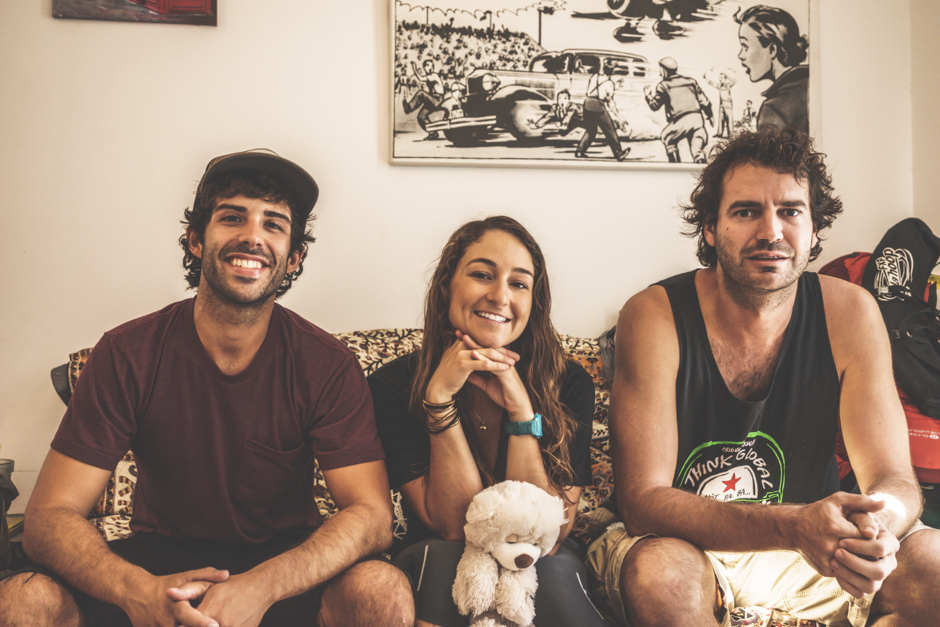 In the evening we grabbed a bus to our final destination in Spain… Barcelona.
Arriving late at night, we finally lied our heads to rest at Jam Hostel in Barcelona's Gracia neighborhood.
The next day, love immediately fell upon both Kevin and I. We felt right at home as we wandered this large, beachside city. It reminded us of home back in Los Angeles, in fact, it was better. They took the walkability and urban vibes of New York City, mixed it with the coastal setting of Los Angeles, and then sprinkled a few pinches of "Spanish" on top. We loved it!
Our feet were fast as we walked the entire city (or just lots of it) for the next three days. There was La Rambla (a giant promenade filled with shopping, tourists, and street performers), the neighborhoods of Gracia and La Raval (the "hipster" neighborhoods covered in street art and trendy bars), the Port Vell (a new floating dock full of shops and restaurants), Barri Gotic (the old town where the streets were small and intimate), and Mercat de la Boqueria (a giant market filled with fresh food and the best one Euro fruit smoothies in town!).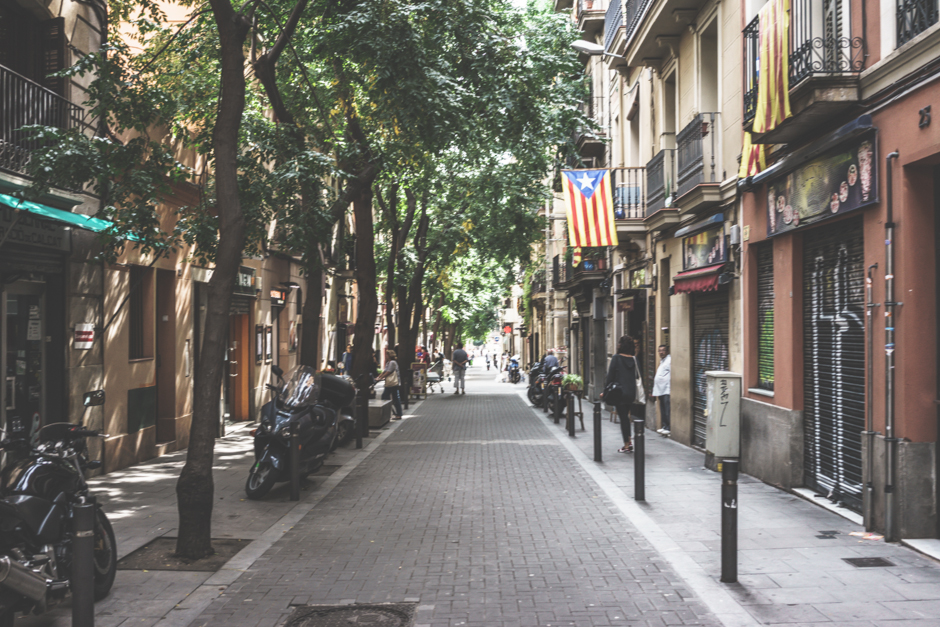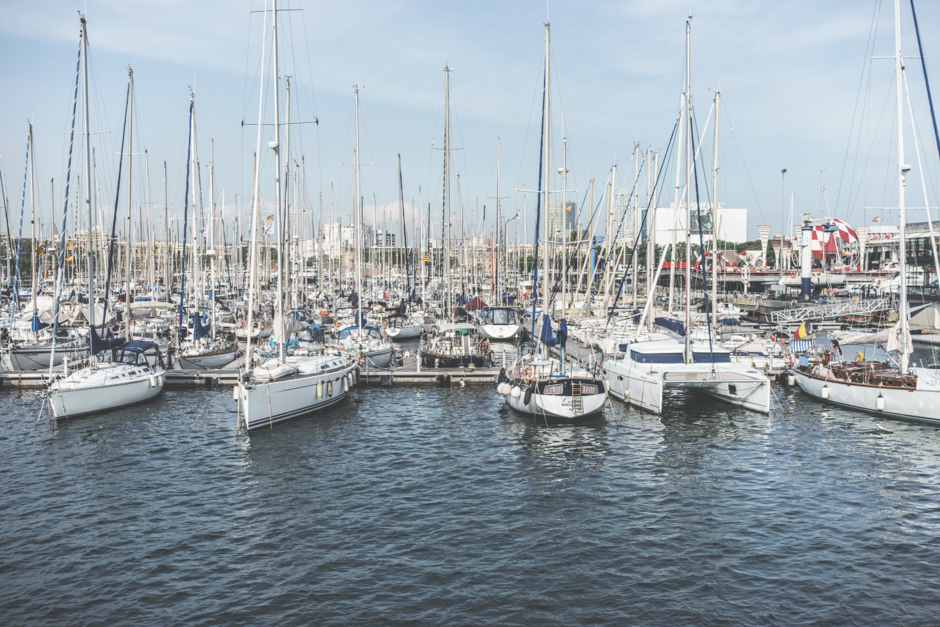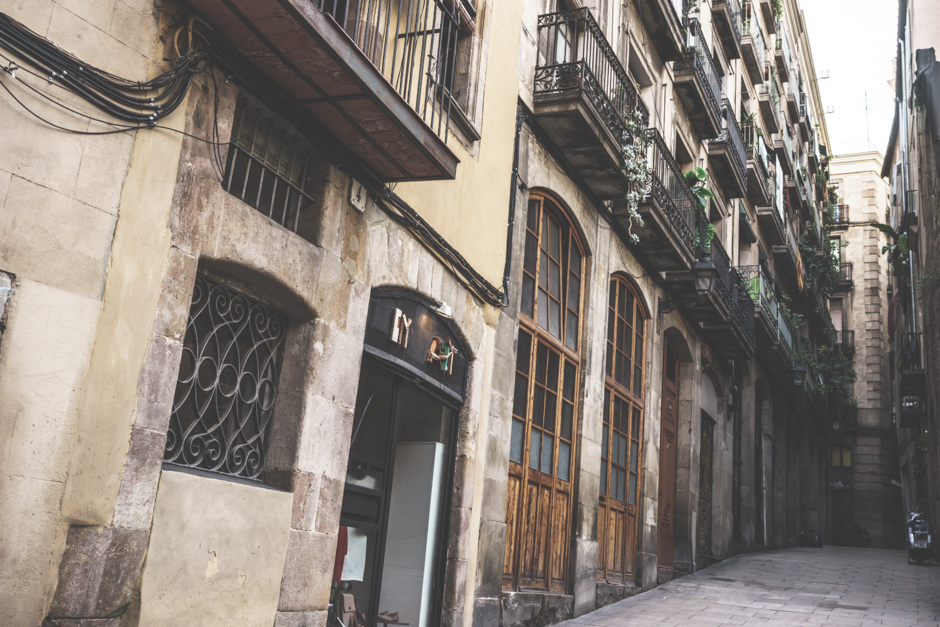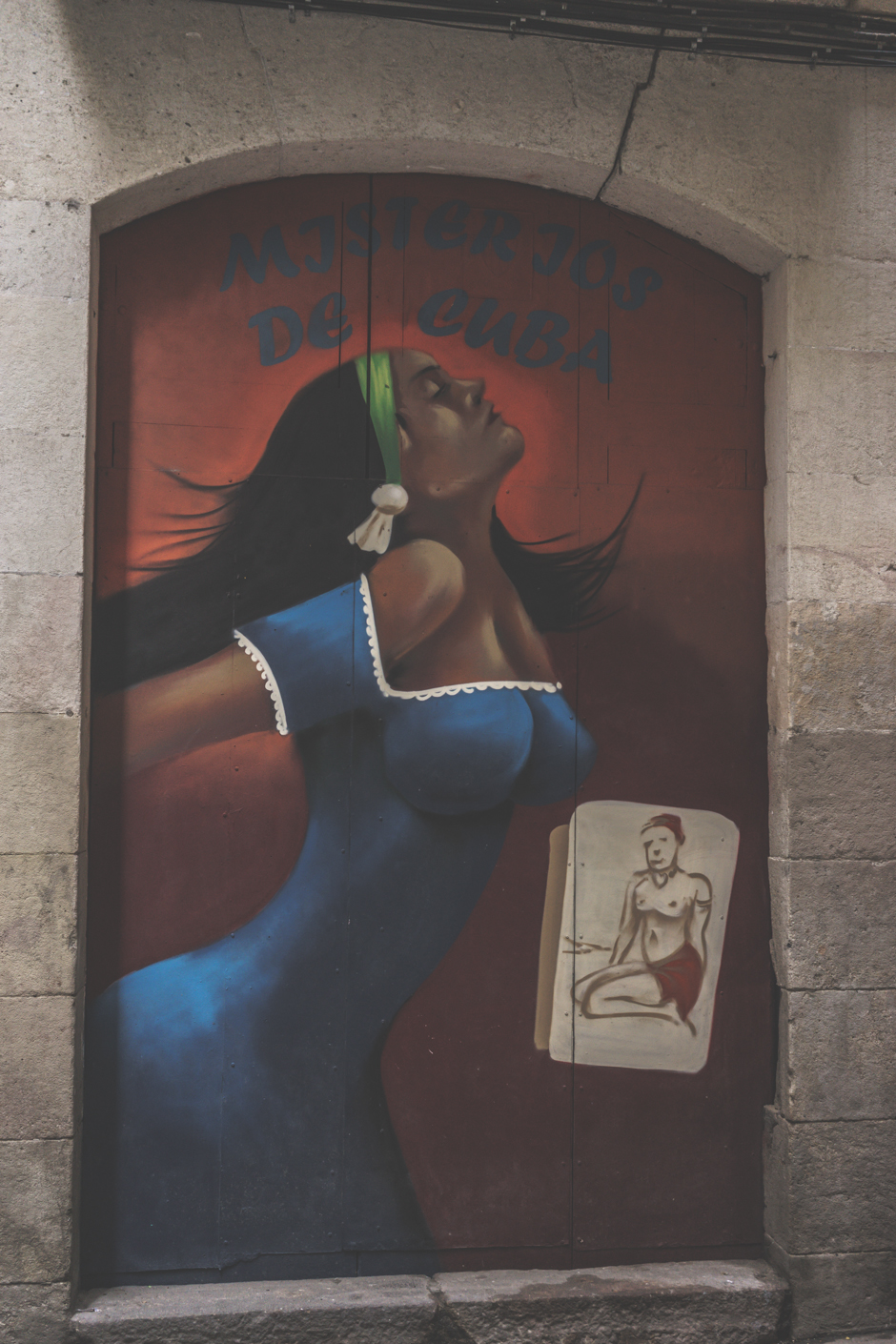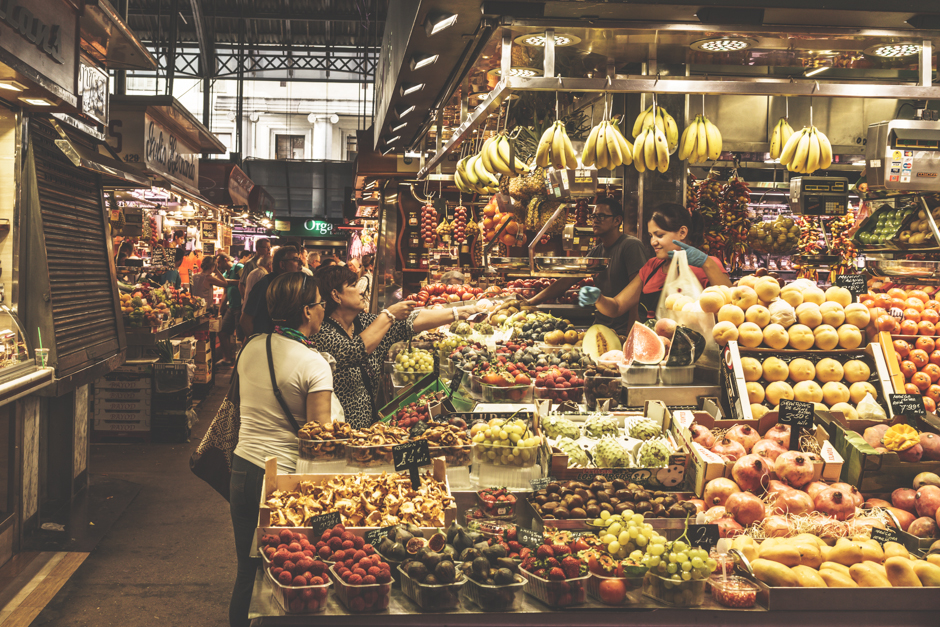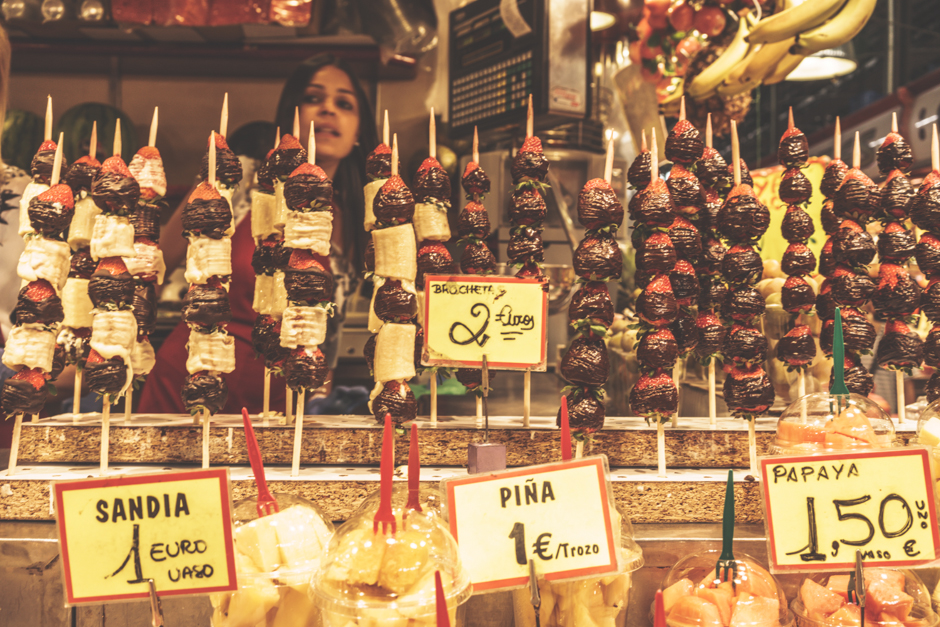 Around every corner of Barcelona, a new surprise. With all these amazing places in the city, Barcelona is also home to beautiful beaches stretching farther than the eye can see.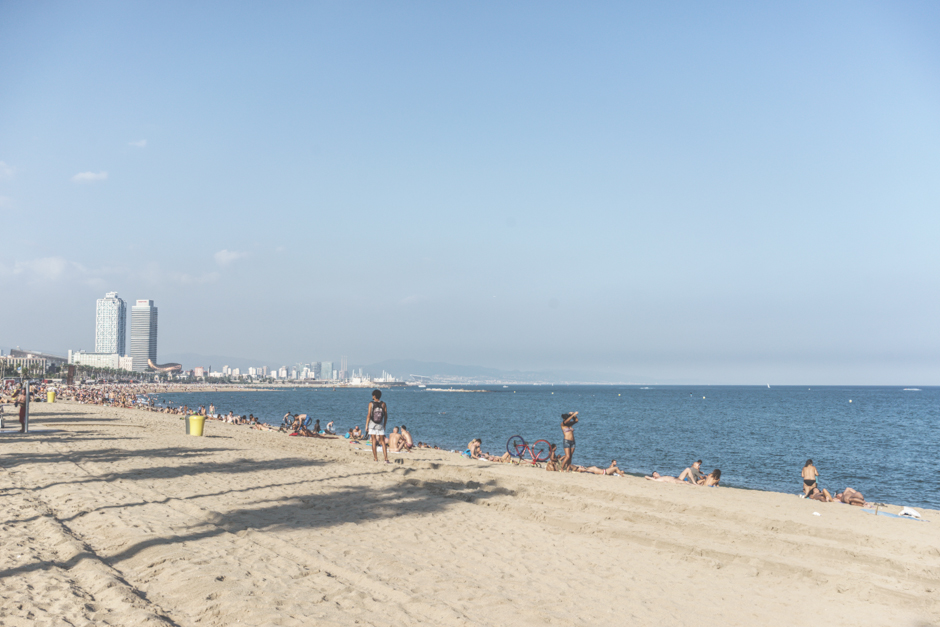 And of course, Gaudî! From Park Güell and Casa Batllo, to la Sagrada Familia, all works of art influenced by God's creations in nature. The Sagrada Familia is still under construction, with an estimated finish date of 2026, a century after Gaudi's death in 1926. I suppose this gives us a great excuse to come back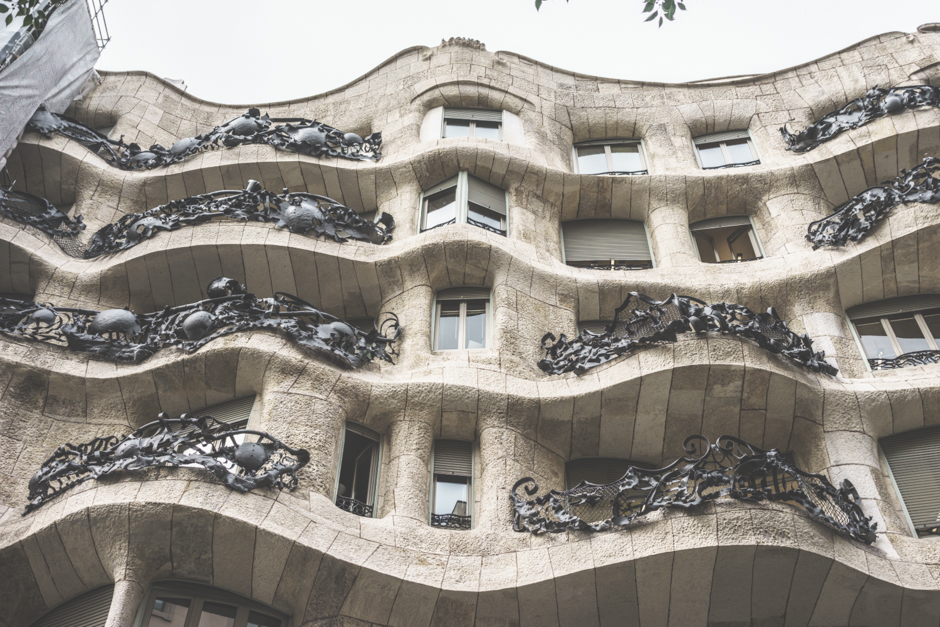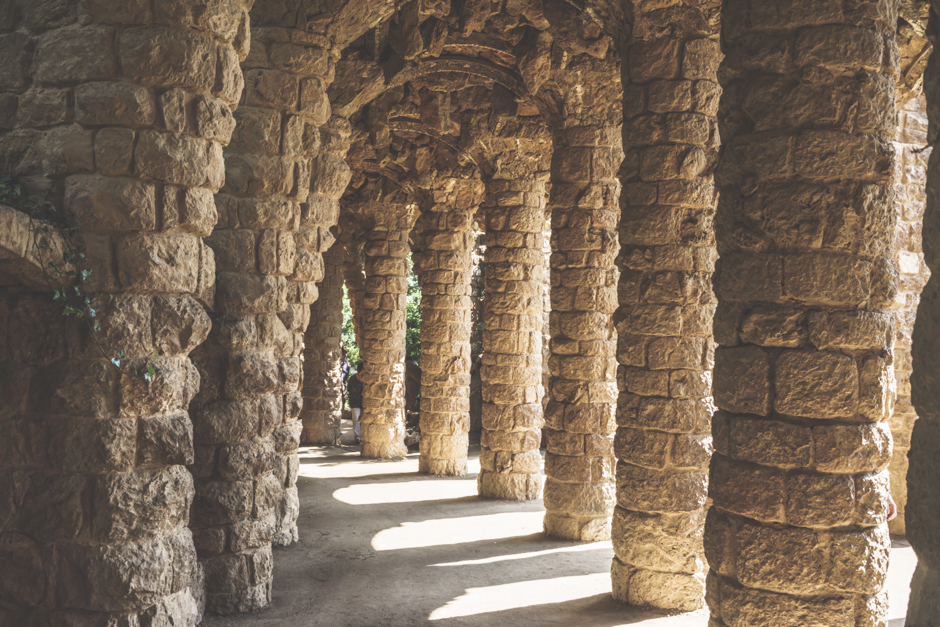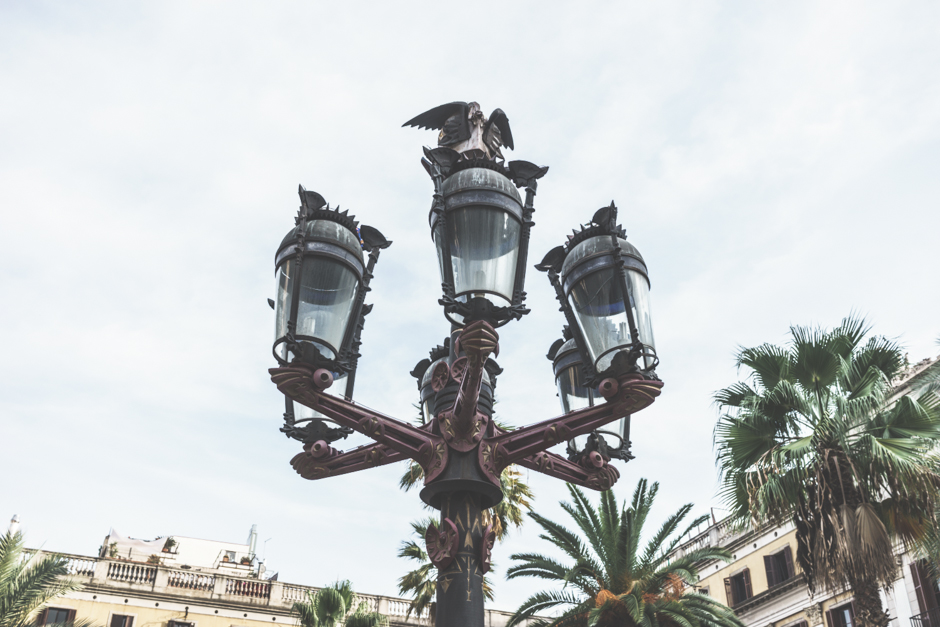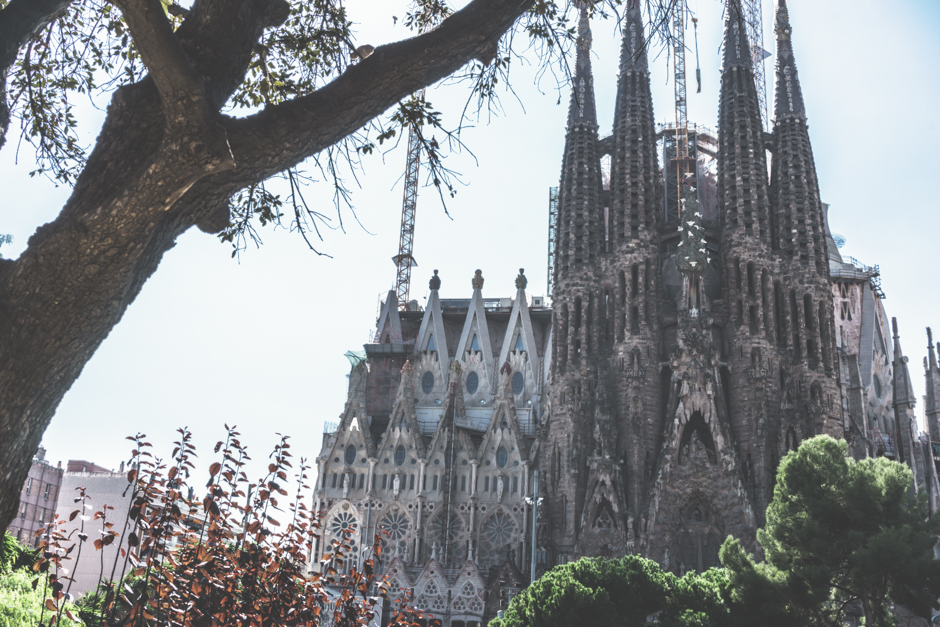 Kevin and I couldn't stop the feeling of wanting to stay in Barcelona for longer… maybe a month or two? Maybe forever?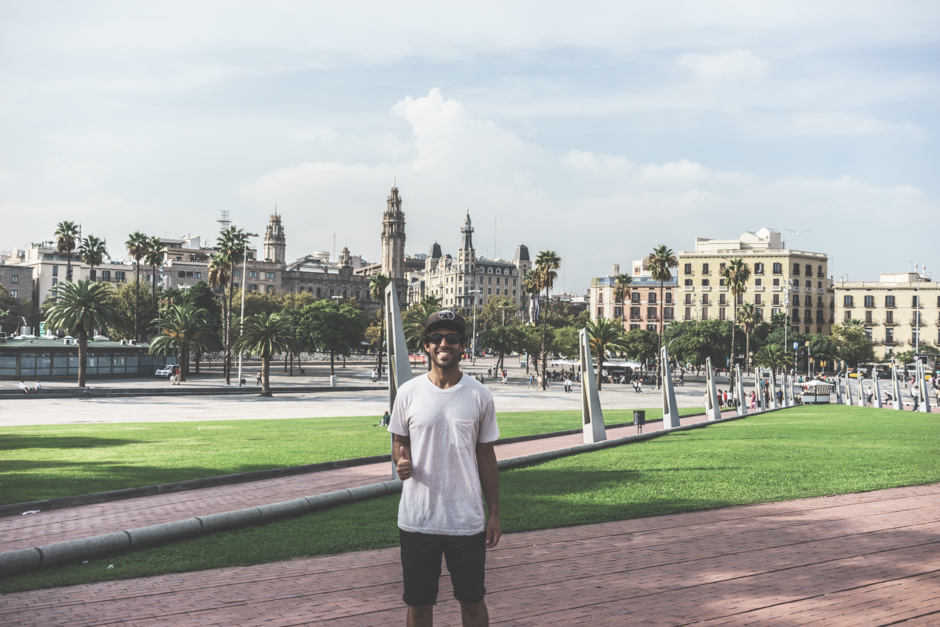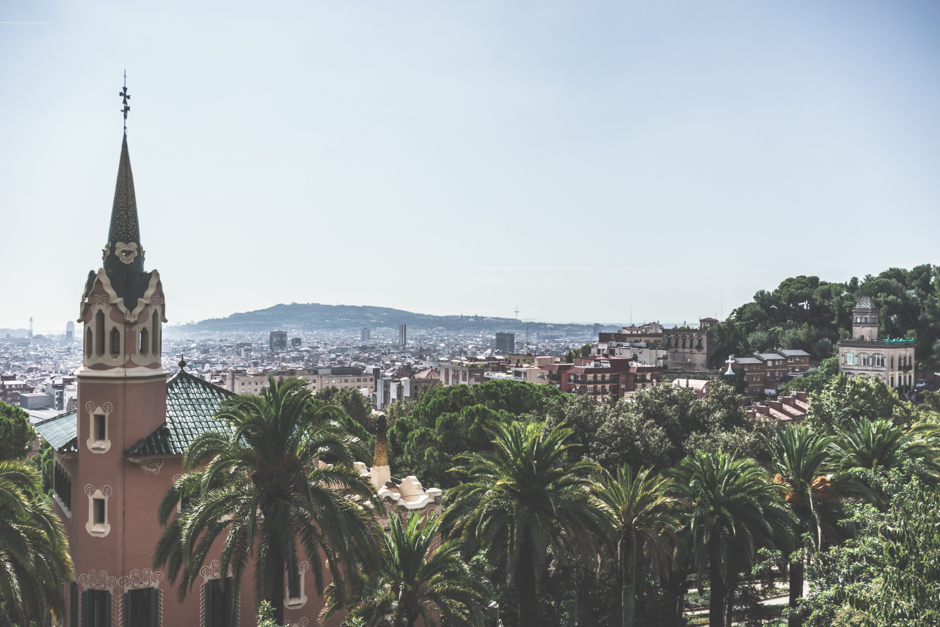 For our last night, we met up with our friends, who we had met on El Camino de Santiago. They gave us a full tour of La Raval at night (their favorite neighborhood in Barcelona) and celebrated Sergio's birthday with a suprise "cake" of doughnuts. This group of friends had welcomed us to Spain when we first entered San Sebastián and were now sending us off to Italy. Full circle!
However, before we could leave Spain, they had one last surprise for us the next day.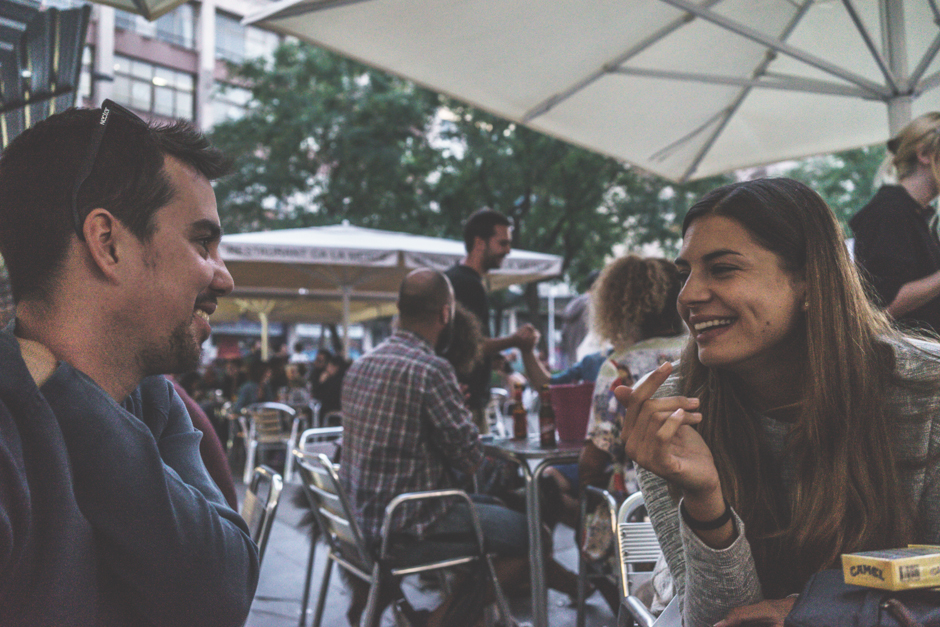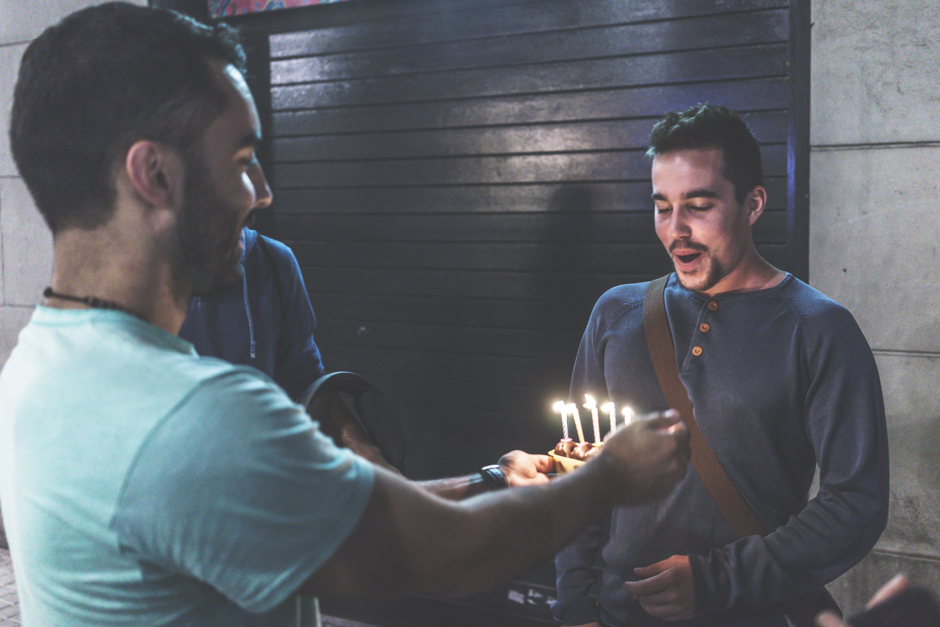 Montserrat.
Albert had invited us to go for a "little hike" with a bit of climbing involved… and what happened next, neither Kevin nor I had expected. All Kevin and I knew was that we needed a helmet, harness, and safety straps for this "hike."
We met the group of Albert, Dani, Sergio, and Anna early in the morning and headed up to Montsurrat. As we drove towards this beautiful mountain, it completely stood out in the distance. It had towering smooth rock formations believed to have once been under water.
Once we parked and strapped on our gear, up we went. Adrenaline pulsing through our veins as we hung from the side of these cliffs, attaching ourselves to metal wires and staples that connected to the rocks. We have never done something so daring, nerve-wracking, and absolutely breathtaking.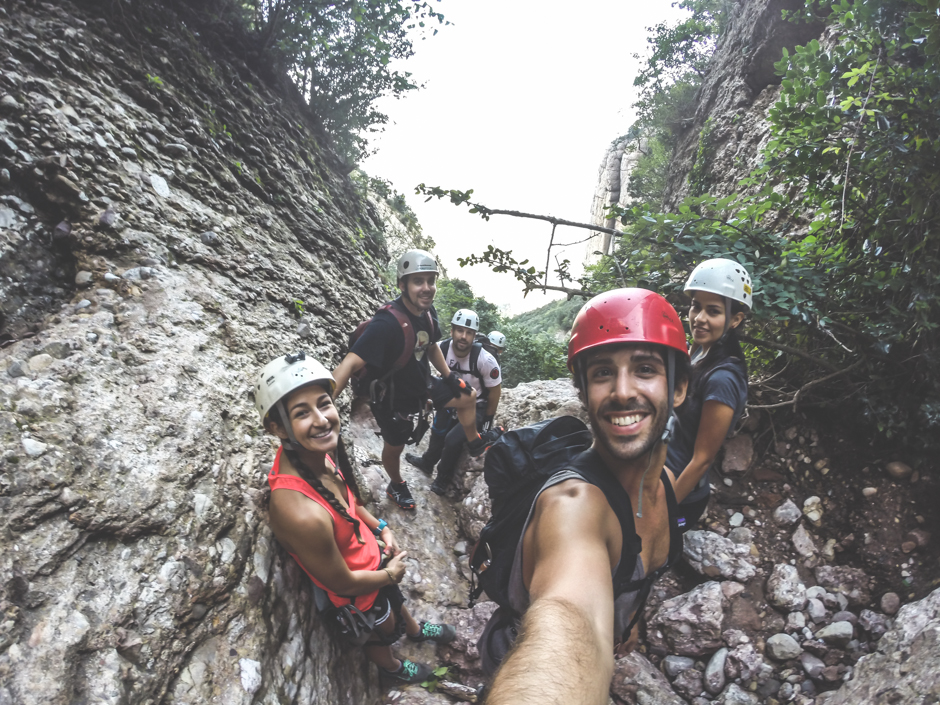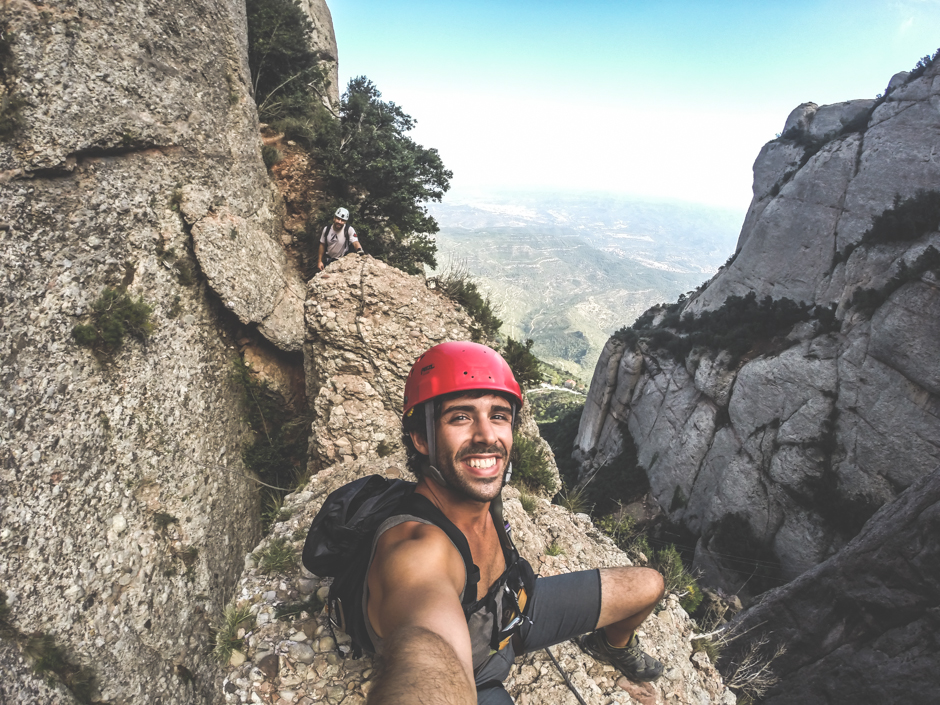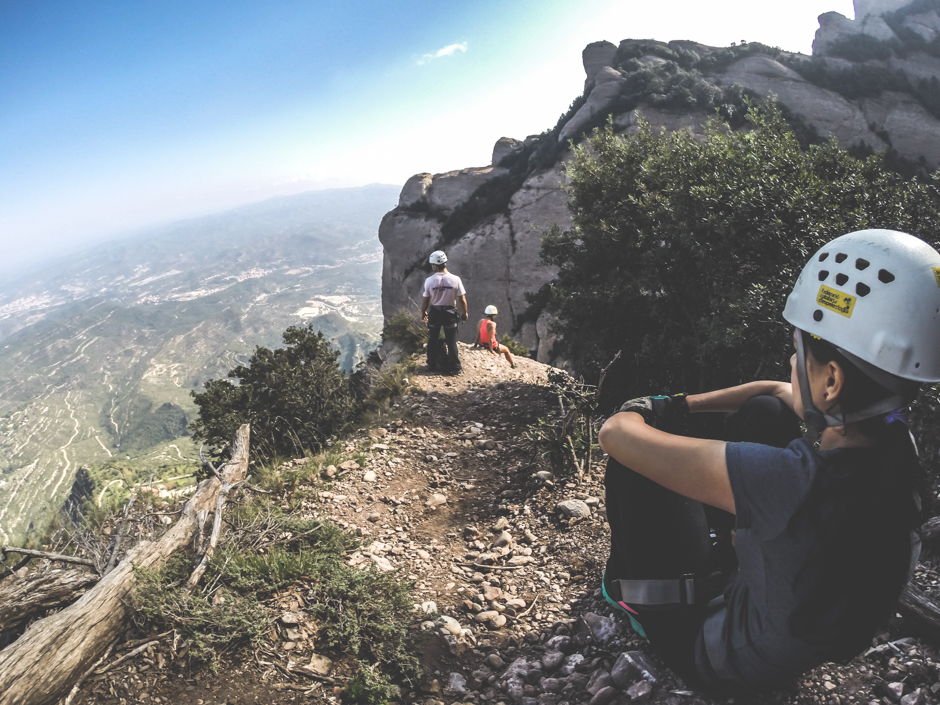 We finally reached the top of one of these rock peaks, happy to be alive and at awe with the view. Albert then dropped the bomb… "time to repel!" And there we went, repelling (for our first time) down a 30 meter drop. All I could say was "Wow!"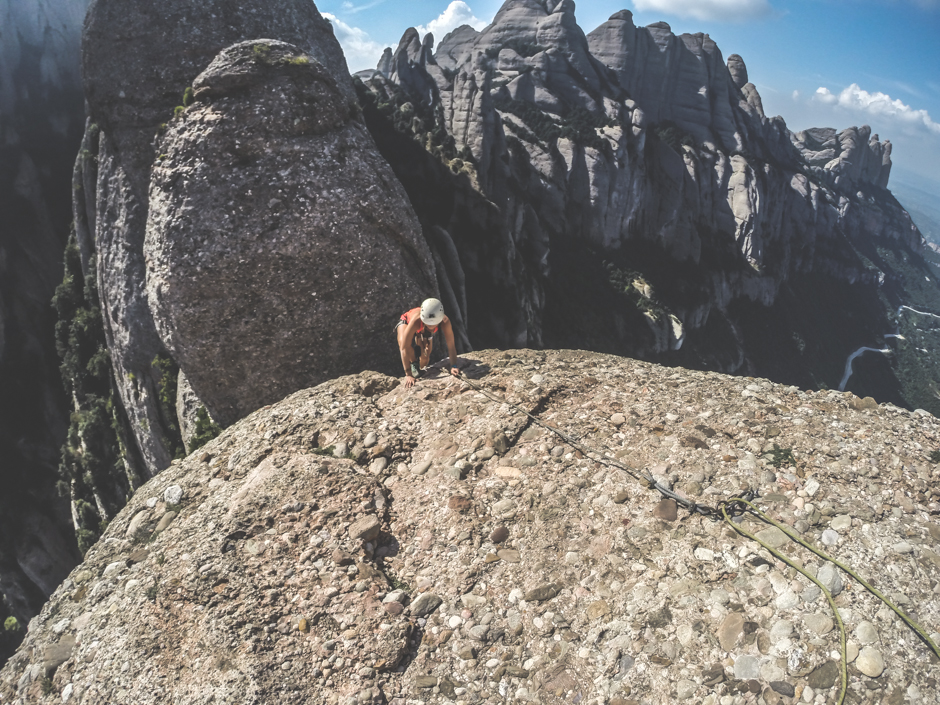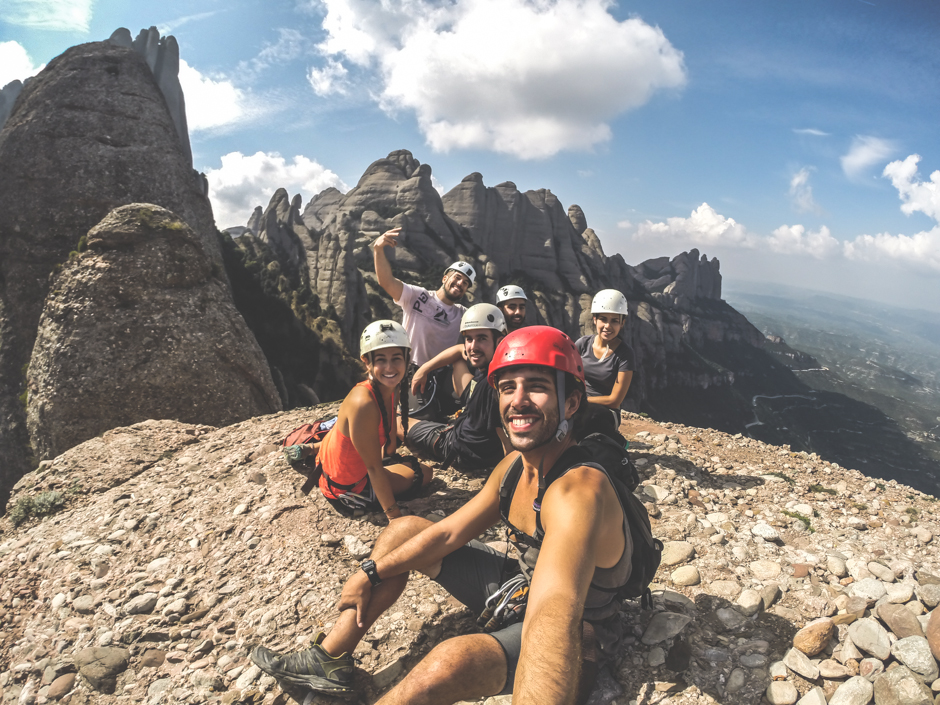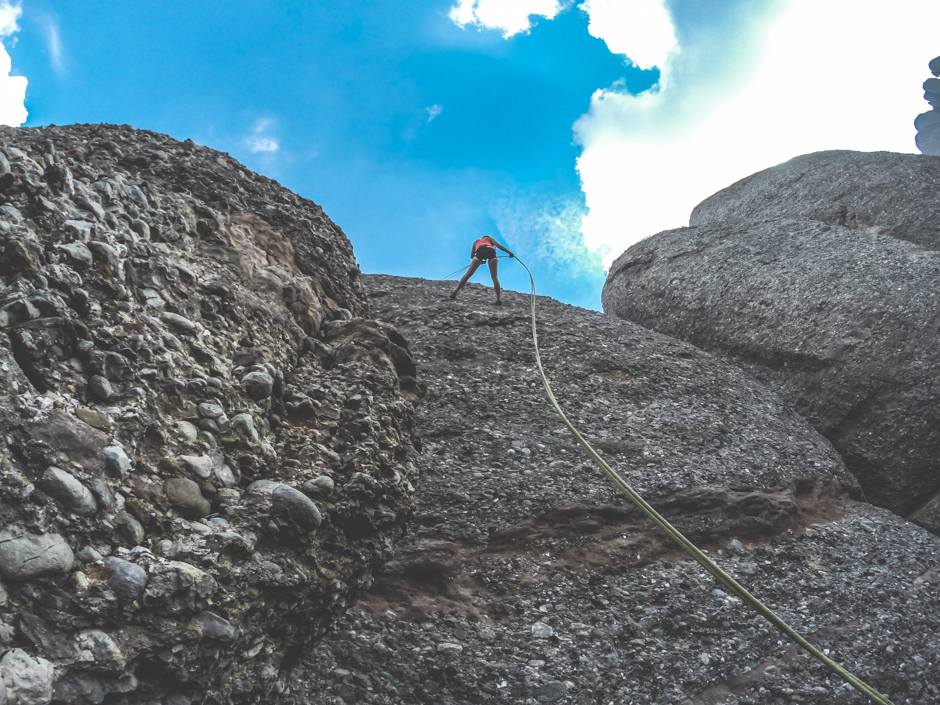 That wasn't the end. As we looked up the mountain we could see the summit…straight up! Here goes nothing.
The last climb took us through the "chimney." Squeezed between two rock faces we climbed straight up, lucky with the aid of some man-made foot holds, but this didn't make it any less scary.
After half an hour or so of wiggling ourselves up the chimney, we reached the summit!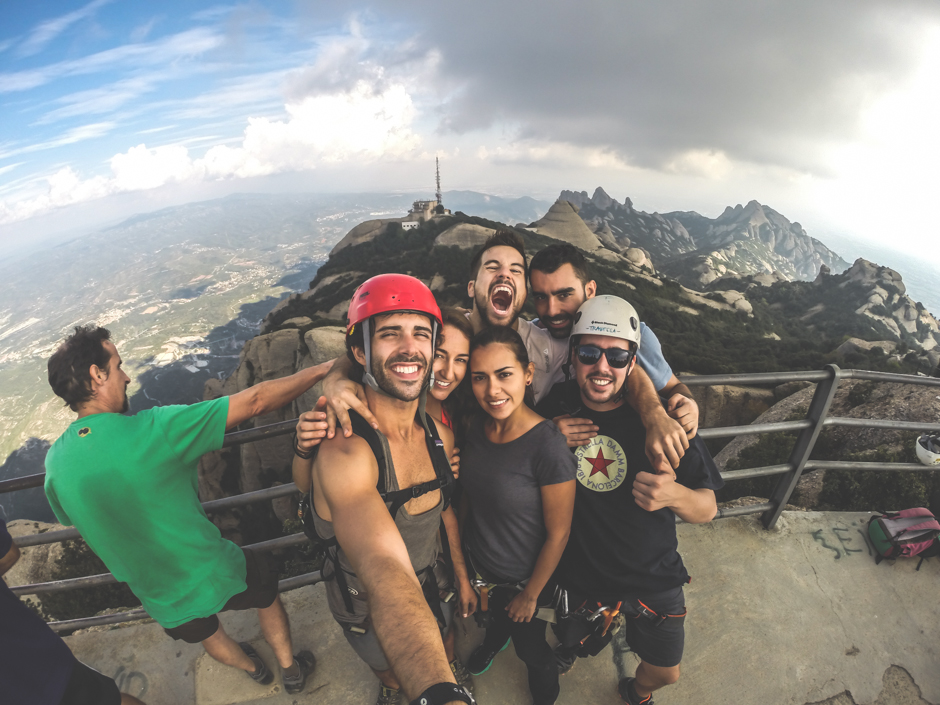 We made it, we were alive, we were so alive. The perfect ending to our time in Spain, a wonderful celebration of life.
||| Thanks for reading! If you'd like to see more photos from this leg of our journey, click here. |||