As our week in London came to a close, it came time to begin the first long leg of our cycle tour, a trek that would take us from London, England to Paris, France.
This is the tale of our most recent experience.
Day 1
It was Friday, July 11th, the first day on which we would begin our voyage from London to Paris. The sun had strayed and given way to clouds and rainfall. It was a dark and damp morning, delaying our plans to depart the city at 3am, a delay which we excused as the perfect opportunity to complete a blog post about our week in London.
Eventually the rain set and the sun debuted, the opening scene of our theatrical departure. With bags packed and bikes loaded, we said our good-byes, giving many thanks to our wonderful hosts and appearing before our audience of mid-day traffic-goers. The time then was 4:30pm.
In effort to circumvent a horrific London rush-hour, we opted for a longer, quieter route just east of the city… along the River Thames. This route would later prove to be inefficient, as many of the legs detailed on Google Maps were either missing, encased in bundles of bushes, or blocked by chain-link fences. Joyously, however, with many of these bush-laden trails exhibiting somewhat ripe blackberries, we treated ourselves to a few snacks along the way.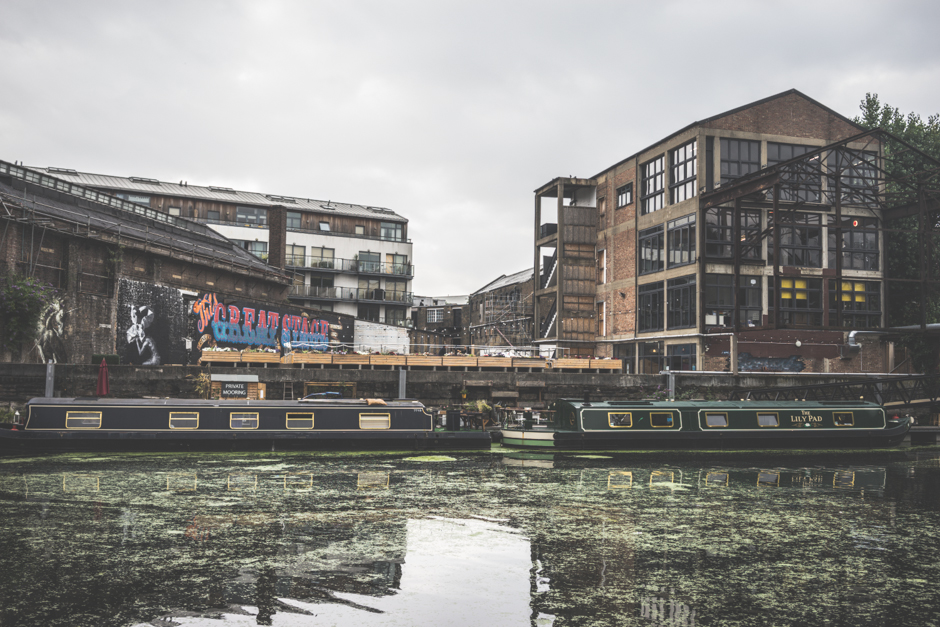 After approximately 4 hours of escaping the London metropolitan area, we crossed the River Thames via an underground tunnel just east of the city. This cold, dimly-lit tunnel then led us onto a bike path along the south side of the river, through several industrial areas and small villages.

As the sun began to set, we received a notification from a Warmshowers host in Maidstone, announcing his willingness to accommodate us for an evening. This marked our new end-destination for the day- approximately 50 miles (80km) from our starting location in London. With this being about 20 miles further than our initial planned destination of Gullingham, we knew we'd be riding well into the night.
While we diligently road along wet roads, pitch-black bike paths, and hazardous expressways, the night began to grow darker by the hour. We would eventually find ourselves led down a dark downhill village road in some unanimous forest of Kent. As we began our descent onto this narrow road, both the batteries on my bike's headlight and my headlamp decided to lay their heads to rest. We found ourselves unable to navigate the road until Emily realized she had spare batteries in one of her panniers. During a quick battery swap, we were greeted by a passing local, who informed us of the long and dangerous road ahead, advising us to return to the main road and take the longer way around the countryside. We did just that.
After ten long hours of misguided touring, we finally walked our bikes across a dark, grassy park and onto a residential street in Maidstone where we found our host patiently awaiting our arrival at his dining room table. We knocked, we were welcomed, we quickly stored our bikes in his shed, and we hurried inside where we were treated to a few glasses of water, fruit, and some small chocolate-chip cookies.
We were beat, exhausted, no words remained.
Day 2
Groggy, the eye-boogers sealed my eyes shut in effort to continue a short evening's rest. We rested on this day, a Saturday, until approximately 10am. Emily awoke first, showering and heading downstairs to converse with our host family. I was a bit slower, rising unhurriedly as if experiencing the effects of a college binger.
Once I made it downstairs, I was happily greeted by our host Andy, his wife Sue, their son Matthew, and their two grandkids- Chloe and Harry. This loving family treated us as their own, serving us cereal, juice, and a traditional English breakfast consisting of eggs, ham, beans, and toast.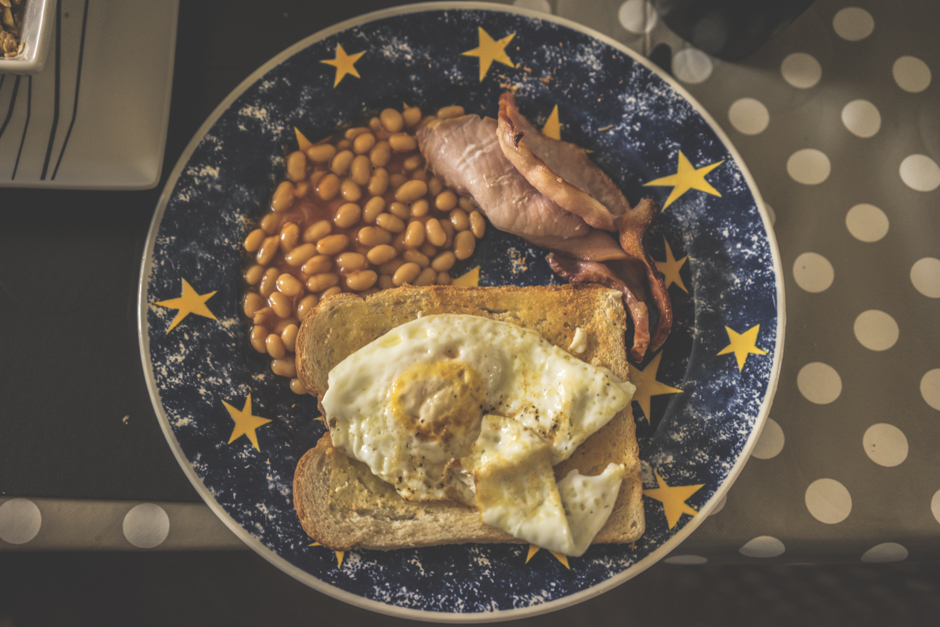 After a delicious and rejuvenating meal, we loaded our bikes in preparation for our trip from Maidstone to Dover. To our surprise, Andy greeted us outside with his bicycle, deciding to accompany us for the first hour of our ride in order to lead us in the correct direction. He was a pleasure to ride alongside, as he shared stories of his life in England and taught us the many small nuances of English culture.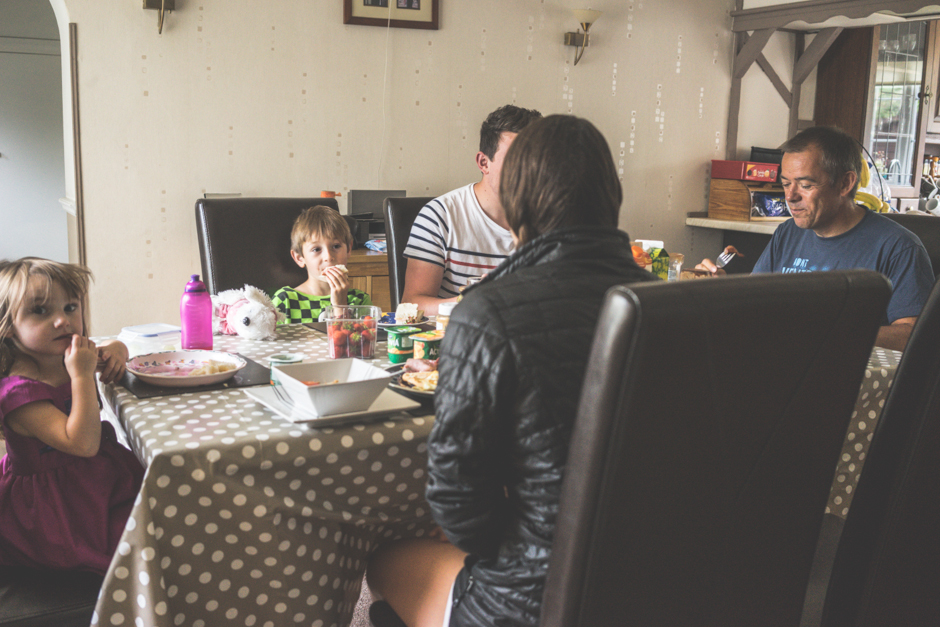 An hour or so passed and we departed ways. Emily and I were on our own once again. From this point on, our thoughts were buried by overwhelming soreness and fatigue (we made the mistake of not stretching the night before). The few things I remember from this leg were the immense amount of hills, the beautiful pastures, and the enchanting forests. Not to mention these irritating small black bugs that would cling to our bodies as we rode throughout the countryside.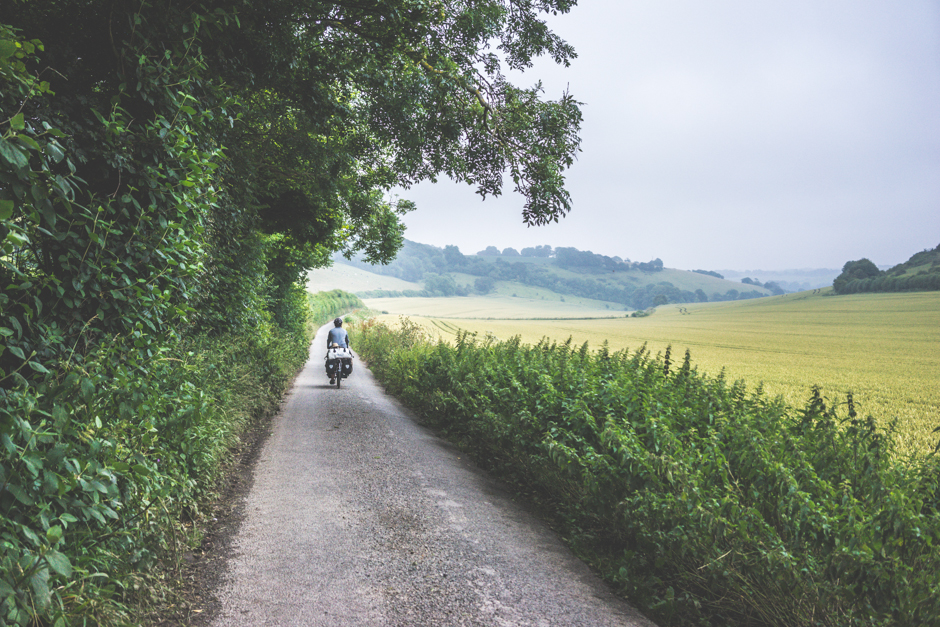 Later arriving in Temple Ewell, following a relatively short 44-mile ride, we were greeted by our second hosts of the week, Bexy and David. This artistic, eccentric, and life-loving couple welcomed us with open arms, leading us to our very own bedroom before preparing a delicious barbecue of hamburgers, chicken, potatoes, and green peas. Also accompanied by a third cycle tourist, Dan (who was cycling from Italy back to his home in England), we all exchanged stories of past, recent, and upcoming adventures.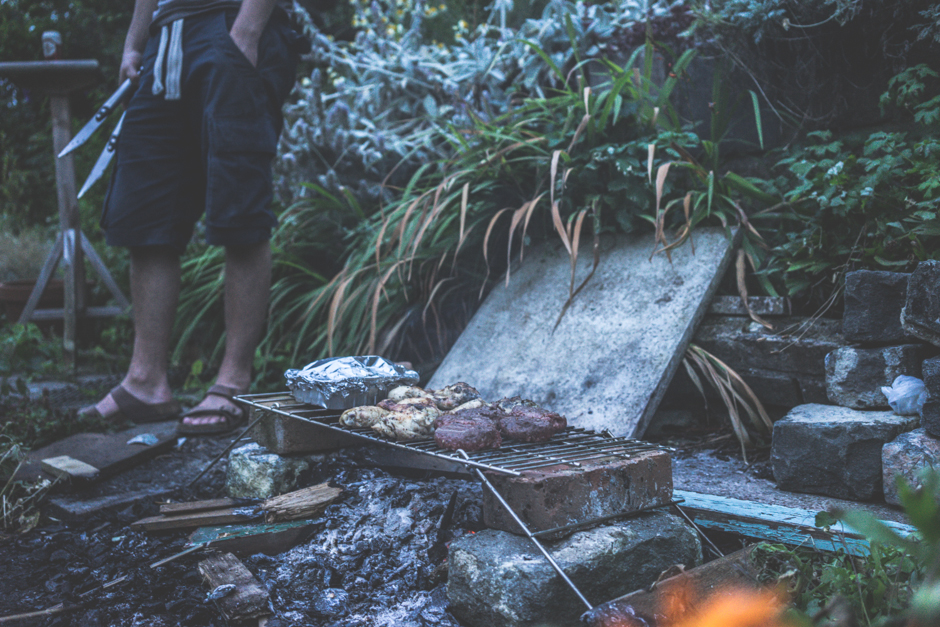 As dinner came to a close, Emily and I offered to clean the dishes and wipe down the kitchen, our tiny contribution for their tremendous hospitality.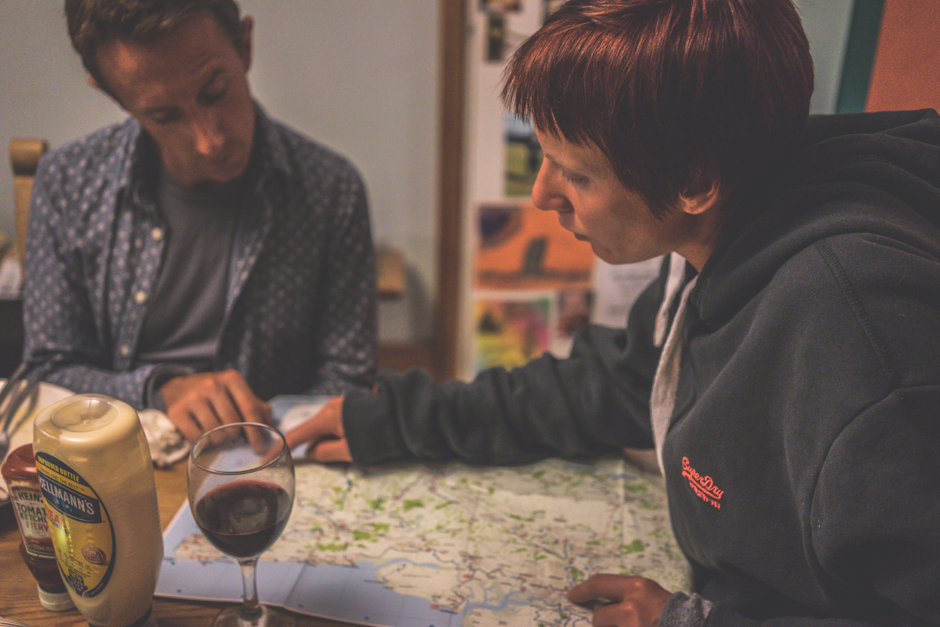 Day 3
Three straight days of cycling. It was now Sunday and we rose at 7am to quickly cycle from Temple Ewell to Dover to catch our 8:45am ferry to Calais. Navigating the ferry docks, we were surrounded by massive vehicle-transporting ferries. Neither Emily nor I had ever ridden on such large cargo ships, so we were quite interested to see how they'd treat cyclists.
Upon checking in, we were filed along hundreds of car and truck aisles until we finally made our way to the bicycle lane. It was us and maybe 10 other cyclists who would be boarding the ship on this day.
Once the ship began to load, we were all asked to cycle up a massive ramp and onto the boat, where we had a dedicated section available for our bicycles. We parked our bikes, left all of our panniers as-is (with the exception of our handlebar bags &  other valuable electronics), and headed upstairs for what would be our last English breakfast.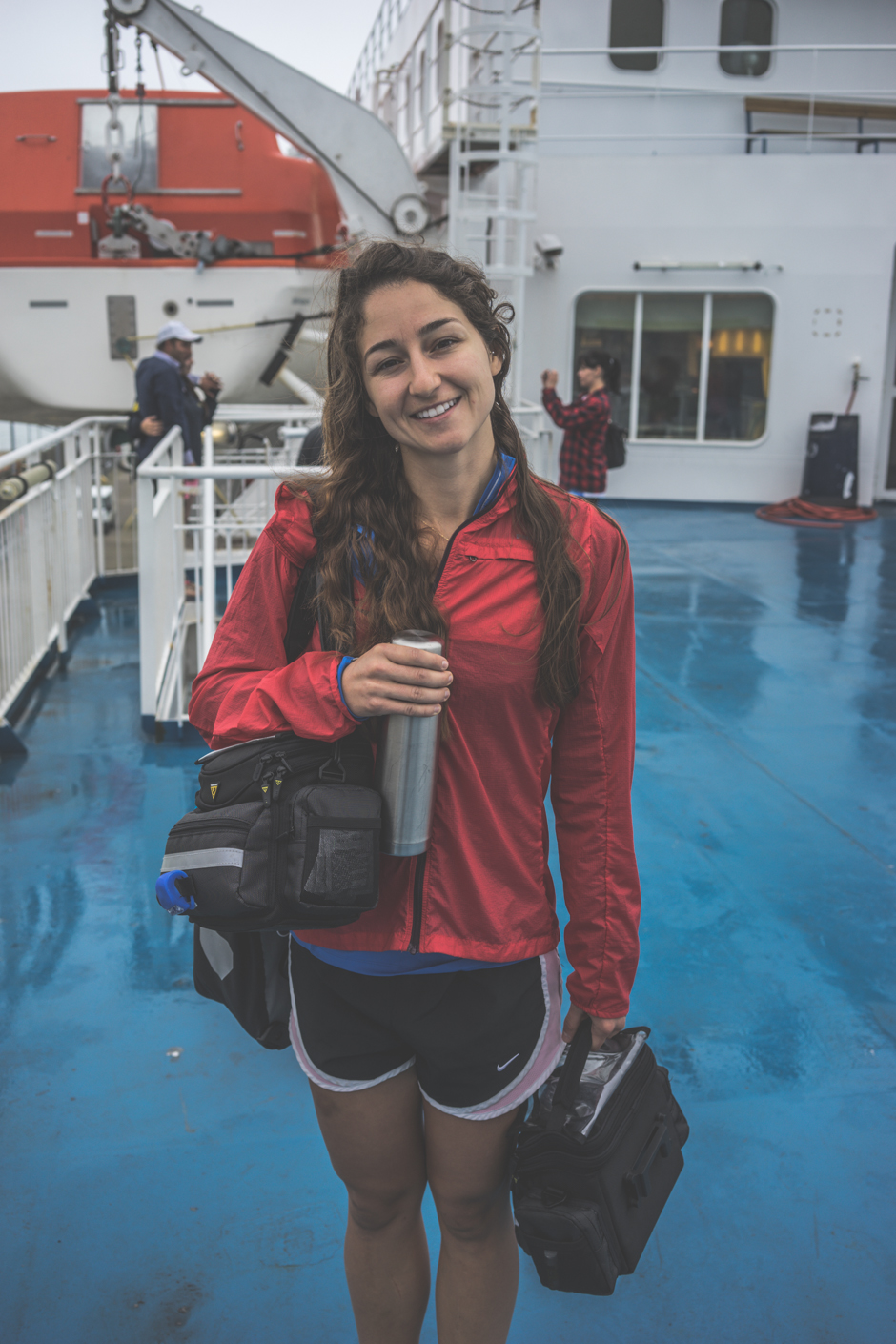 An hour and a half later, after a bit of smooth sailing through deep, cloudy fog, we arrived in Calais. It was yet another gloomy day, with raindrops tumbling across our water-resistant windbreakers as we exited the ferry. Cycling through the port, we were never led to customs or any sort of border checkpoint. We quite literally just cycled off of a boat and into France. No scan, no stamp, nothing… yet in France we were.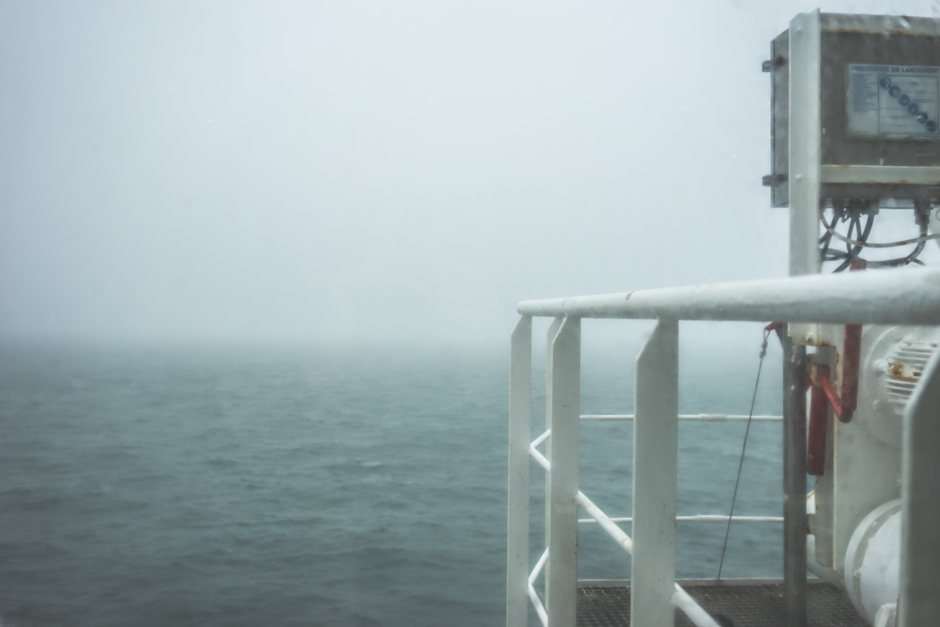 We quickly cycled to the town center of Calais to find internet and try to plan the next few days of our journey down to Paris. After being promised wifi at a coffee shop, ordering a couple espressos, and then finding out that their was no actual wifi, we decided to send a few Warmshower requests from our iPhone and get the hell out of Calais.
Our target destination for the day was a campground in Wimereux, a small town just north of Bolougne-sur-Mer. This was to be a short and easy 21-mile ride to give our sore muscles a small break. Unfortunately, our selected route took us on a hellish 25-mile roller-coaster ride through rolling hills and speed-crushing headwinds. At one point, we were pedaling just to go downhill. Believe it.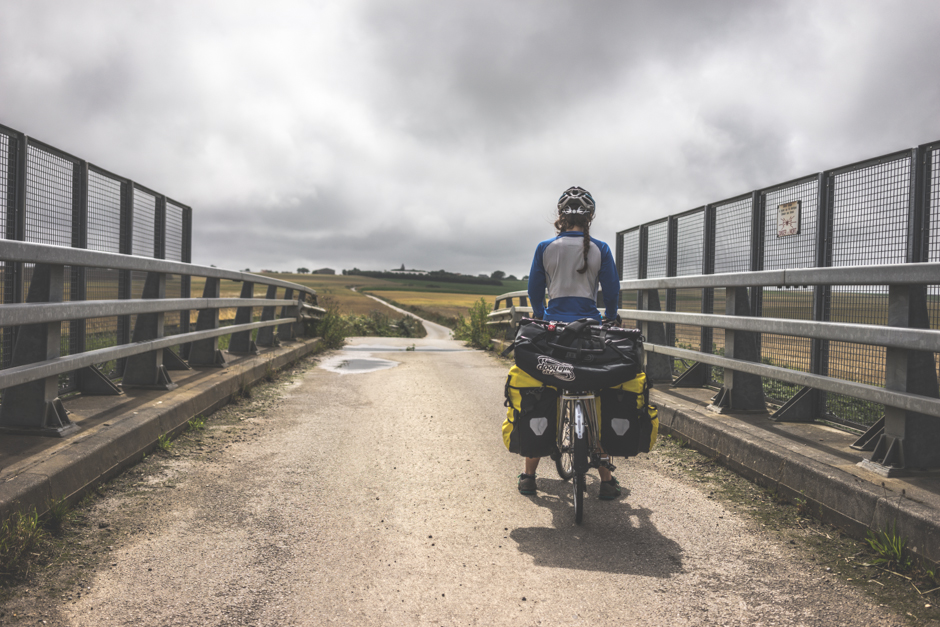 With no accepted invitation requests on Warmshowers, we arrived at the campsite after a mere 8 hours of cycling (should have taken 2.5 hours). We set up camp on our perfectly manicured campsite and headed to the campsite's bar/restaurant to recharge our batteries and watch the World Cup finals. This was a fascinating night as we sat in a bar full of locals, all speaking their native tongue, of which we knew very little. We also met a Dutch couple in their late 60's who were on their last leg of a 2-month cycle tour around Europe. So inspiring!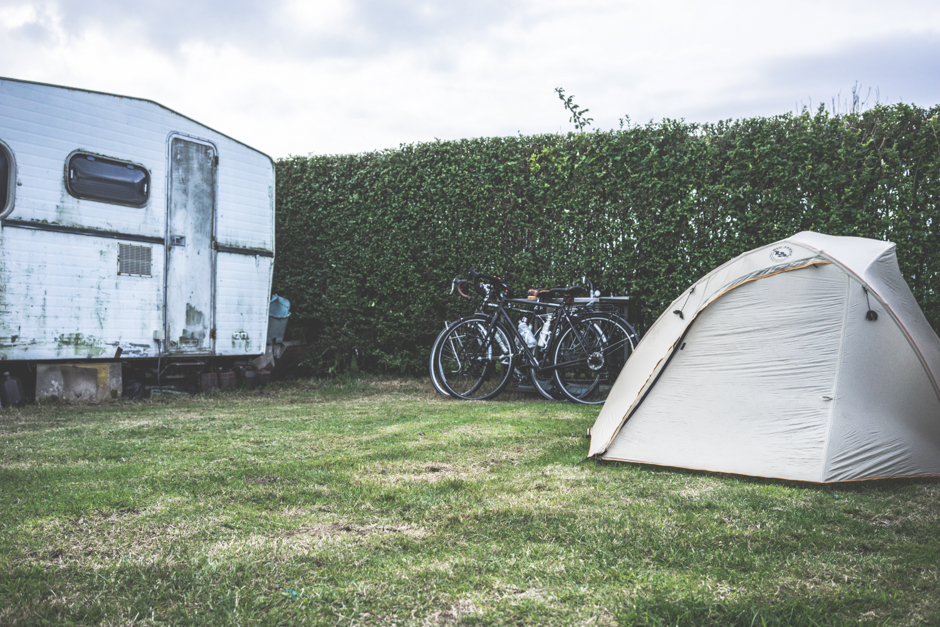 Day 4
The next morning, we awoke at a silent 5am to quickly pack our dewy belongings and hit the road for an ambitious 87-mile day from Wimereux to Amiens.
For the most part, this day was quite uneventful. The ride itself was relatively easy, with a comfortable amount of downhill and flat farmland roads that would allow us to coast at a good pace, roughly 8-10 mph.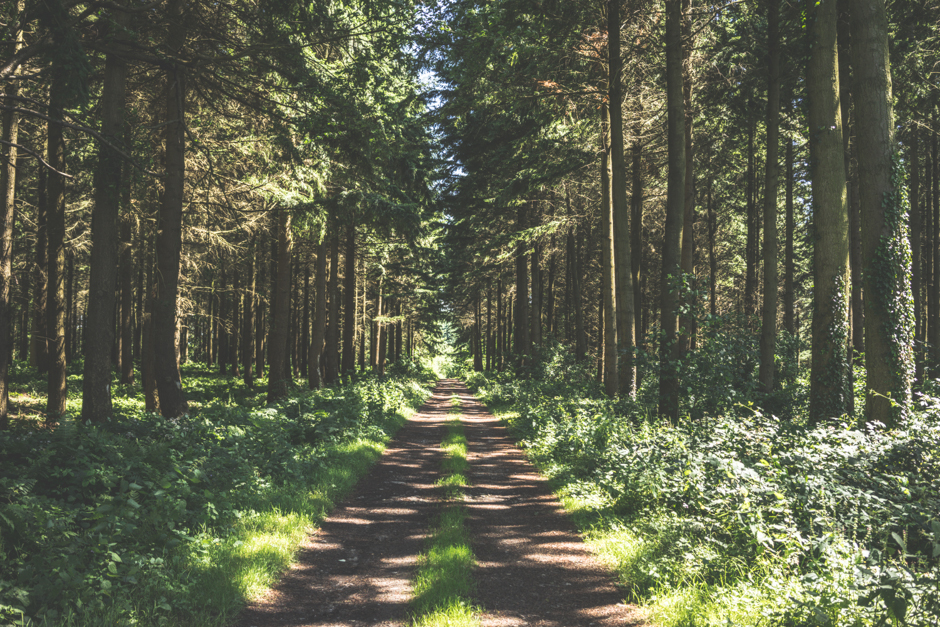 With moderate rest/meal breaks every 12 miles (20km), we made it to Amiens in just 12 hours. And, after a slightly misguided arrival at a closed campground, we made it to an alternative campground just 20 minutes before they closed their gates.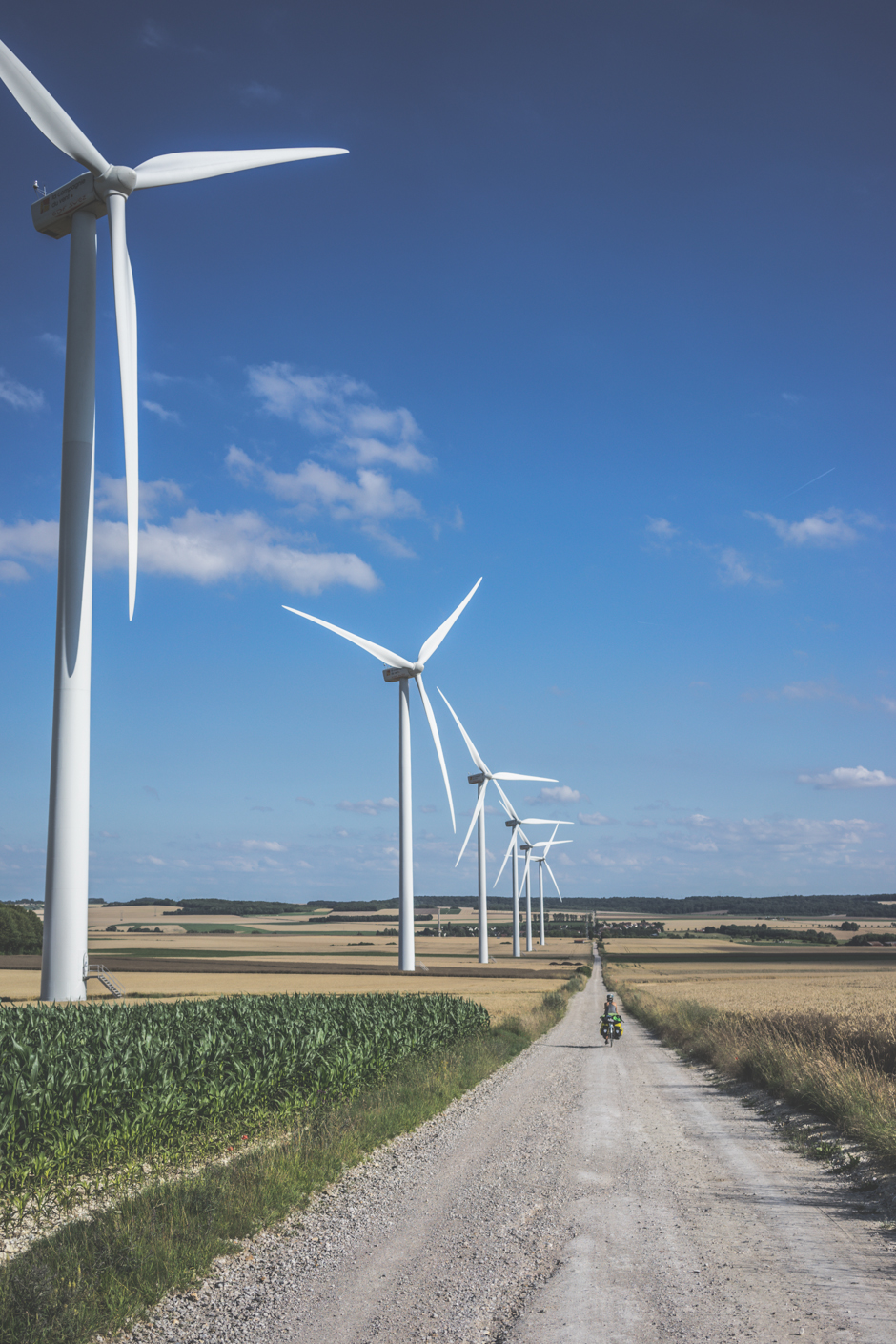 Because it was Bastille day, all the local restaurants and supermarkets were closed. Unable to acquire a formidable dinner, we sat in the tent, slowly savoring a small jar of Nutella.
We were safe, however. We made it. Amiens.
Day 5
It was now Tuesday, July 15th. Emily and I decided to delay our Parisian arrival and spend a much needed rest day in Amiens. After sleeping in past 10am and then securing our campsite for an additional night, we ventured into town to explore a bit.
We visited the Notre-Dame d'Amiens, walked around their bustling promenade, and then had a small picnic facing the historic Hotel de Ville.  Following our meal, we then wandered around the Amiens canals before heading back to the campsite for an early bed time of 10pm.
Wednesday would be a big day.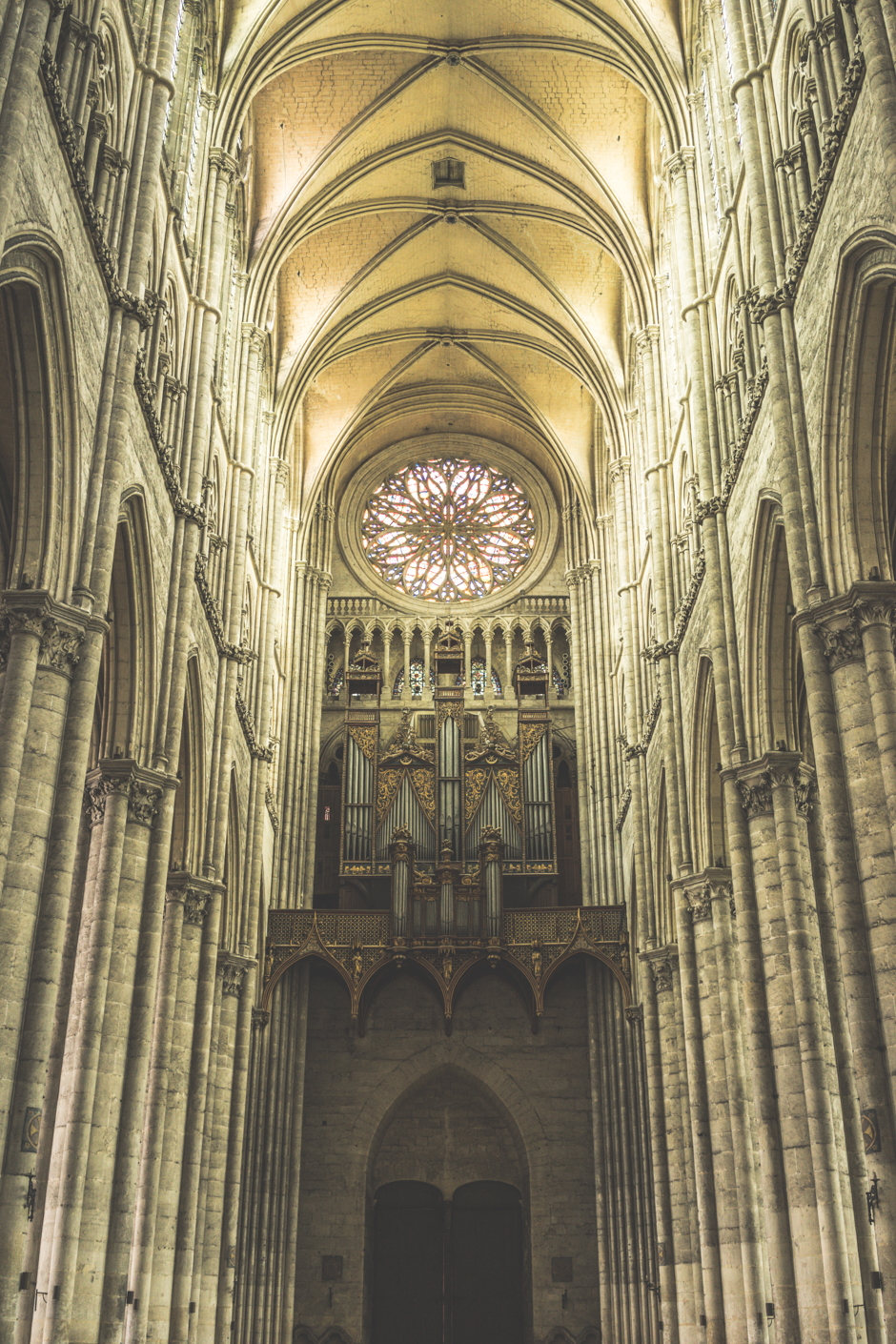 Day 6
Our early-summer night's dreams came and went, with 5am quickly making its way to our reality. We awoke extra early, as today we'd be facing our longest day of cycling yet – 94 miles (152km) from Amiens to Paris.
After an hour or so of packing up camp, we cycled out of Amiens at a foggy and damp 6:40am… giving ourselves 15 hours of daylight to complete this leg of the tour.
The ride itself was rather painless. We crossed beautiful plains, sunflower fields, and gentle rolling hills. The wind was minimal, making for easy coasting through the French countryside.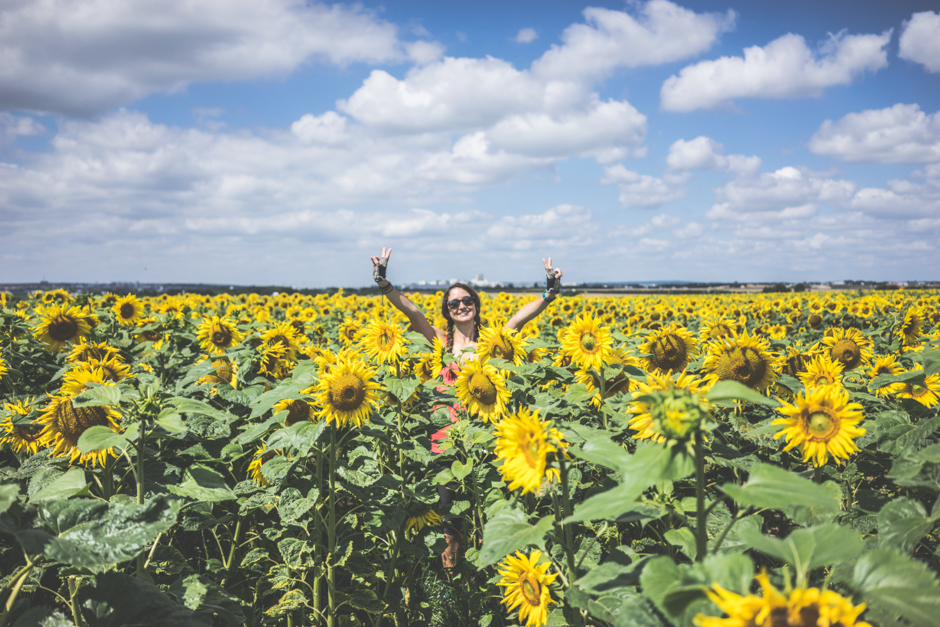 For breaks we would often stop and make sandwiches, for which we had purchased ingredients in Amiens. We also stopped in small villages along the way to purchase M&M's, tiny morsels of motivation that we would reward ourselves each time we completed a 20km "checkpoint."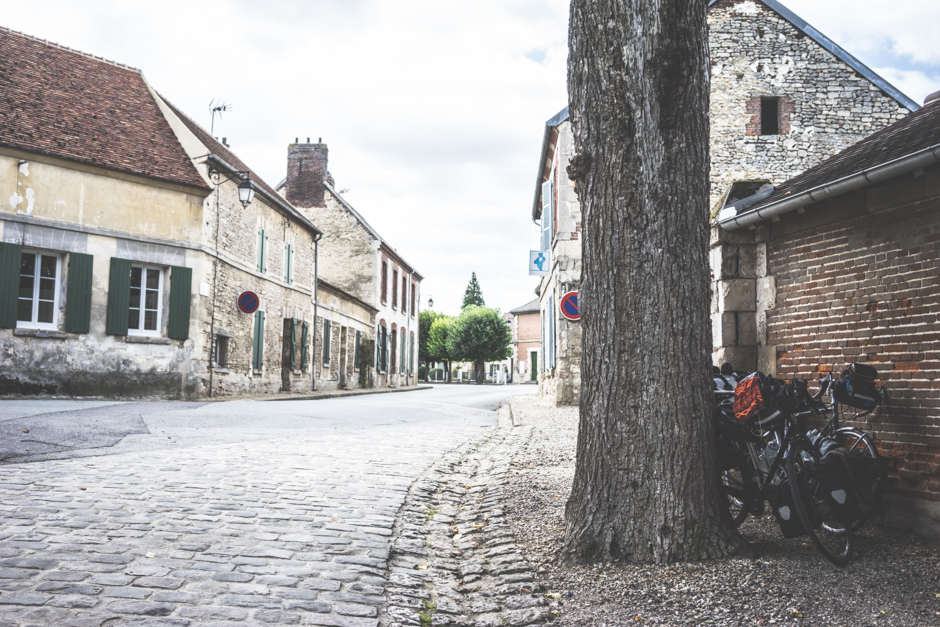 At 4pm or so, with approximately 34 miles (55km) remaining, and while stopped to determine directions, we met a young couple cycling from the Netherlands to Paris. Guus and Myrthe, as they were formally named, had been riding for a few days with only a couple bags of clothes strapped to the back of their cruiser bicycles. Being the only two couples cycling from Amiens to Paris on this day, we decided to join forces and ride to Paris together.
With Google Maps on my dashboard, I led for most of the way… although the 60+ extra pounds of gear that Emily and I had on our bikes made us quite slower and, thus, a bit guilty for slowing down their pace.
Eventually, with only 25km left till Paris, we were once again taken down a muddy, off-road path.
This time, it didn't end well.
Halfway through the forest, I slipped directly onto a 6-8 inch mud puddle, flat on my left side. My bike was fine, I was a bit soaked, but my panniers and all of their content were OK thanks to their water-proof qualities. Unfortunately, my handlebar bag, which was not waterproof, swallowed a bit of water. iPad, camera, hard drive, head lamp, all were included in this bag.
Everything survived the damp experience, fortunately, except for our Goal Zero solar charger (which began flashing a joyous mix of greens, blues, and reds before eventually shutting itself off).
Wiping myself down and ensuring the bike was OK to continue on, we hopped back on the path and charged toward Paris.
With 20% battery remaining on my phone, and no way of charging it, we were in a battle between time, distance, and technology. At this point, the only thing running through my mind was all the big, delicious, ham, egg, and cheese crêpes that I would consume in Paris.
At the 10km mark, my phone died. We then had to rely on Guus' non-descriptive GPS system to lead the way, and, after a couple wrong turns onto major highways, we stopped at a fruit & wine stand to recharge our batteries before continuing on.
After consuming a few nectarines and a bottle of water, and after achieving 40% charge on my phone, we were off!
The final 10km took us through busy city streets, finally entering the city of lights as the sun set at 9:30pm.
Unbelievably, we made it. Paris.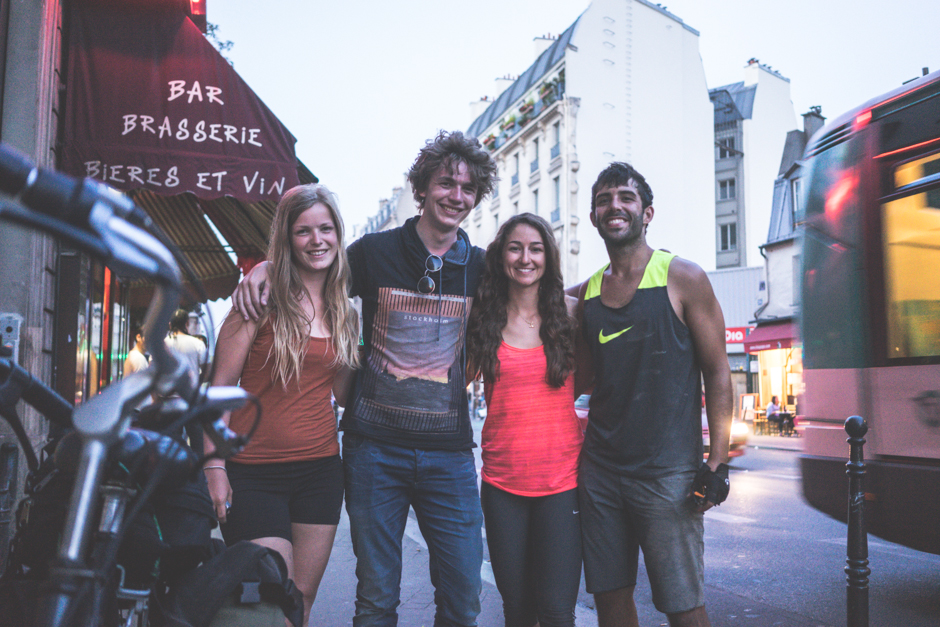 After roughly 300 miles (483km) of riding from London to Paris, we can honestly say this has been one of the most rewarding and humbling experiences of our lives.
Thus far, more than anything, I think this trip has been an education in hospitality. The outstanding people we have come in contact with throughout the past two weeks have taught us so much in human generosity. Their tremendous contributions to our trip have truly inspired us to one day return the favor to fellow travelers and strangers alike. Therefore, with the greatest amount of gratitude, we're dedicating this leg of the tour to them, the people who have and will continue to accommodate our smelly and mud-stained selves throughout the next 400 days.
Thank you all, and Paris here we come.
P.S. The Goal Zero solar charger came back to life the next day after letting it dry on a sunny window-sill. Celebration ensued.